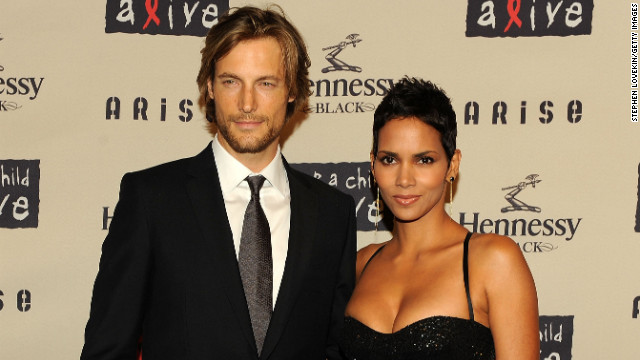 Things have gotten tense between Halle Berry and her daughter's father, model Gabriel Aubry. The
pair are back in court
following a fight between Berry's fiance, Olivier Martinez, and Aubry. But Hollywood has a history of contentious custody disputes including ...
she was ordered to share custody
of her two children with Giersch in Monaco, where he currently lives. She has vowed to have the children returned to the U.S.
In a custody battle that has gone international, Kelly Rutherford's case may seem like a storyline on her show "Gossip Girl." But the drama has been very real, and in August 2012
actually lost the right
to visit their sons. Spears and Federline are said to be on better terms these days, and she is often photographed with their boys.
The courts awarded custody to Federline in 2007, and at one point Spears
him ranting
to ex-girlfriend Oksana Grigorieva. The former lovers settled on a deal in 2011 that
reportedly granted
her $750,000 and visitation with their young daughter.
The world learned probably more than it wanted to know about Mel Gibson after audio leaked that was said to be of
Usher breaking down in tears
on the stand at one point during testimony.
The singer ultimately won custody of his two young sons with his ex-wife, but not without some drama in the courtroom that included
contracted hepatitis C
from sharing an infected tattoo needle with Lee. In 2002 they decided to share custody.
Their divorce in 1998 was messy and the custody battle over their two sons was even more so. At one point during the custody trial, Anderson said she had
agreement in 2012 to share custody
of their 5-year-old twins, but not before plenty of accusations were tossed back and forth.
TMZ reported
that Etheridge claimed Michaels had accidently burned one of the children with a cigarette.
Etheridge and her former spouse reached an
spent years in the courts
with his ex-wife before winning custody of his two sons in 2011. The experience so impacted his life that in 2012 he released a book titled "A Father First: How My Life Became Bigger Than Basketball."
The basketball player
custody of their daughter for seven years
. The battle peaked in 2007 after he left a voicemail for their child calling her a "rude, thoughtless little pig." Baldwin wrote about it in his book, "A Promise to Ourselves: A Journey Through Fatherhood and Divorce."
The "30 Rock" star and his ex-wife fought over the
Allen's romantic relationship with Farrow's adopted daughter, Soon-Yi Farrow Previn, did not help their custody battle over their three kids go smoothly. In awarding Farrow custody in 1993,
Halle Berry vs. Gabriel Aubry
Kelly Rutherford vs. Daniel Giersch
Britney Spears vs. Kevin Federline
Mel Gibson vs. Oksana Grigorieva
Usher Raymond vs. Tameka Raymond
Pamela Anderson vs. Tommy Lee
Melissa Etheridge vs. Tammy Lynn Michaels
Dwyane Wade vs. Siohvaughn Wade
Alec Baldwin vs. Kim Basinger
Woody Allen vs. Mia Farrow