Geneticists studying Connecticut shooter's DNA
updated 5:40 AM EST, Fri December 28, 2012
STORY HIGHLIGHTS
Spokeswoman: University of Connecticut Health Center geneticists are studying the DNA
Genetics experts say no single gene or mutation will emerge to explain Adam Lanza's acts
Lanza murdered 26 people, including 20 children, at Sandy Hook school on December 14
(CNN) -- Geneticists have begun studying the DNA of Connecticut gunman Adam Lanza, a spokeswoman for the University of Connecticut Health Center said Thursday.
The geneticists were asked to join the investigation by the state medical examiner's office, spokeswoman Carolyn Pennington told CNN. She said there is no specific genetic marker the team is looking for, and that lab results and a complete analysis of the DNA "are not expected for several weeks ... probably the end of January."
CNN Chief Medical Correspondent Dr. Sanjay Gupta said it is unlikely investigators will be able to find a genetic clue for what motivated Lanza, who fatally shot 26 people, including 20 children, in the attack on Sandy Hook Elementary School in Newtown, Connecticut on December 14. Lanza, who had also killed his mother before the school massacre, took his own life with a gunshot to the head.
Newtown: No more gifts, please
"There's no clear-cut sort of ... genes identified with the types of illnesses, mental illnesses, that may cause this sort of behavior," says Gupta.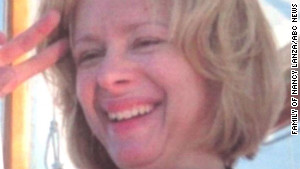 Lanza buried in undisclosed location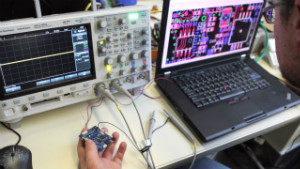 What is Asperger's Syndrome?
Not only that, Gupta said, but "there are people who carry these genes who don't have the behavior still. I think it's very hard to sort of put those two things together."
Experts in genetics agree. Although there are genetic components to many mental illnesses, there are hundreds, perhaps thousands, of genes involved. Most believe that no single gene or mutation could be the smoking gun that foretells violent acts like those committed by Lanza.
"There's nothing you could look at that would give an answer," said Steve Warren, chairman of the Department of Human Genetics at Emory University.
"We don't know a gene that says 'this person has schizophrenia.' There's no way to come up with a conclusion that way."
Opinion: Predicting mass killings impossible
CNN's Caleb Hellerman contributed to this report.

Part of complete coverage on

Details continue to emerge about what precisely happened at Sandy Hook Elementary School. Here is a timeline of events that compiles the latest reporting.

An interactive tribute to the victims of the Sandy Hook Elementary School shooting.
updated 9:53 AM EDT, Fri March 29, 2013

Police released new documents related to the shootings last year at Sandy Hook Elementary School in Connecticut, but a motive for the attack by the troubled young man remained elusive.
updated 11:26 AM EST, Tue January 15, 2013

His parents remember Dylan Hockley as such a happy child.
updated 6:49 PM EST, Tue February 19, 2013

Investigators have found evidence that Sandy Hook Elementary School gunman Adam Lanza "was obsessed" with other mass murderers.
updated 10:17 AM EST, Wed December 19, 2012

Amid the chaos that first-responder Ray Corbo witnessed on Friday, there is one image that he will never forget.
updated 10:02 AM EST, Thu December 20, 2012

In many ways, Josh Stepakoff's childhood came to an abrupt halt at 10:49 a.m. on August 10, 1999.
updated 9:40 AM EST, Thu December 20, 2012

When Lauren Rousseau's boyfriend wakes up, he can smell her perfume.
updated 10:30 AM EST, Tue December 18, 2012

Placing yourself in the path of flying bullets to protect innocents. It's a job description fitting for a soldier or police officer, but not for a school teacher.