Story highlights
Ted Cruz, a conservative Republican, is seeking a U.S. Senate seat
Ruben Navarrette says he was target of unfair ad saying he favors amnesty
Incident shows tension between those who welcome Latinos, those who don't, he says
Navarrette: GOP must decide whether they see Hispanics as a foil or as their future
Editor's Note: Ruben Navarrette is a CNN contributor and a nationally syndicated columnist with the Washington Post Writers Group.
San Diego, California
CNN
—
In Texas, where voters will go to the polls on Tuesday, politics can be brutal.
Case in point: the Republican primary for the U.S. Senate seat being vacated by Sen. Kay Bailey Hutchison. It's rough and dirty and personal. And, whether it ends Tuesday or continues on to a run-off on July 28, it could blow up all the bridges that Republicans in Texas built over the years to Hispanic voters.
This is because, in the 11th hour, the primary went down a muddy road. That is, if you think that accusing a candidate with a Spanish surname of favoring "amnesty" for illegal immigrants – with no evidence to back it up – is hitting below the belt because it raises questions about divided loyalties and feeds into the perception that all Hispanics favor open borders and unlimited immigration.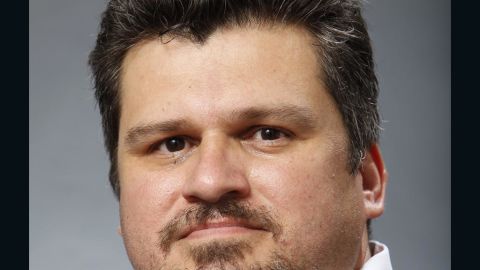 No kidding. There are those Americans who are convinced that Hispanics are working behind lines to help Mexico reclaim the Southwest in an elaborate "reconquista."
The impact of the 'Latino vote' beyond Texas
I remember the reader who, sweet as you please, wrote to tell me: "I think most people who read your columns understand that you're pro-Mexican invasion because you're Mexican."
U.S. Senate candidate Ted Cruz is not Mexican. Nor is he Mexican-American. He is Cuban-American. And a funny thing happened to him on his way to Washington.
After months of campaigning as a generic, run-of-the-mill, appeal-to-the-base Republican, Cruz was hit by a negative radio ad put up by a super PAC that supports his opponent, Lt. Gov. David Dewhurst. The spot claimed that Cruz supports giving the undocumented a pathway to earned legal status ("amnesty" in right-wing parlance) as evidenced by the fact that he sits on the advisory boards of two business groups that support that view.
The ad charges: "Cruz helps run two national organizations that have been leading the push to give amnesty to illegal immigrants."
Opinion: How Romney can win over Latino voters
That sounds awfully thin. I've known Cruz for about 10 years, and I couldn't tell you what his immigration views are. I do know that, during this campaign, he has lurched to the right in order to snuggle up to the tea party and that he said during one interview that he "categorically opposes amnesty."
But what does that mean, anyway? According to polls, most Americans oppose amnesty. The concept is all about getting something for nothing. Most of the immigration proposals being bandied about in Washington offer something in exchange for something else.
Political Ticker: Santorum endorses Cruz in Texas Senate race
For me, the bigger issue is why this accusation was leveled at Cruz in the first place, let alone in the closing days of the GOP primary, when he couldn't do much to respond. It's not like the former Texas solicitor general and graduate of Harvard Law School is considered soft on illegal immigration by any means. Rather, he is pro enforcement with a capital "p."
In fact, while serving as the state's chief litigator, Cruz took on the George W. Bush administration, the World Court, and 90 foreign nations who challenged Texas' right to execute an illegal immigrant who had raped and murdered two teenagers in the state – and he won.
So why target Cruz with this kind of slimy attack? The only explanation is that someone at the pro-Dewhurst super PAC cynically thought an accusation of being "pro-amnesty" would be especially explosive aimed at a Hispanic candidate because it feeds into existing prejudices.
That might well be, but this is short-term thinking. I doubt that the strategist thought about the effect an ad like this is likely to have on any Hispanics who might be considering voting Republican. It makes it less likely.
Rubio on voter ID laws and Latinos: 'What's the big deal?'
That's what makes this story so perplexing. This is Texas, after all, where Republicans can't figure out whether they want to reach out to Latino voters – or repel them.
In one camp, you have Republicans like George W Bush, who achieved historic inroads with Hispanic voters both as governor and president and fought members of his own party to open the debate on immigration reform, and Rick Perry, who signed a law allowing undocumented students to pay in-state tuition at public colleges and universities and defended that decision on the national stage while running for president.
In the other camp, you have the folks behind this ad, which could well include Dewhurst, who hasn't disavowed the spot.
Republicans aren't unified, either on immigration policy or on the need to attract Hispanic voters. And they're not doing themselves any favors with lame stunts like this. They only wind up portraying themselves as unfriendly and unwelcoming. Whereas the GOP was once described as a big tent, today the party is more like a private club. And there is a guard at the door.
That's true in Texas, but it's also true across the country. Republicans have to figure out – and fast – whether they see Hispanics as a foil or as their future. If they want to survive in a country that is becoming more Hispanic by the day, they had better choose the latter.
Follow @CNNOpinion on Twitter
Join us at Facebook/CNNOpinion
The opinions expressed in this commentary are solely those of Ruben Navarrette Jr.