Story highlights
Treisman: Russia plane disaster puts spotlight on Vladimir Putin's decision to enter Middle East conflict
Putin says Russian flights to Egypt should be suspended until more is known
Editor's Note: Daniel Treisman is a professor of political science at the University of California, Los Angeles, author of "The Return: Russia's Journey From Gorbachev to Medvedev," and director of the Russia Political Insight project. The opinions expressed in this commentary are his.

(CNN) —
If investigators establish that the Airbus 321 that crashed in the Sinai peninsula last Saturday was destroyed by a terrorist bomb, it will bring home to Russians with awful concreteness the potential cost of the war their country is now fighting in Syria.
The crash – which experts are calling the worst catastrophe in the history of Russian and Soviet commercial aviation and the second deadliest terrorist attack since 9/11 – killed all 224 people on board.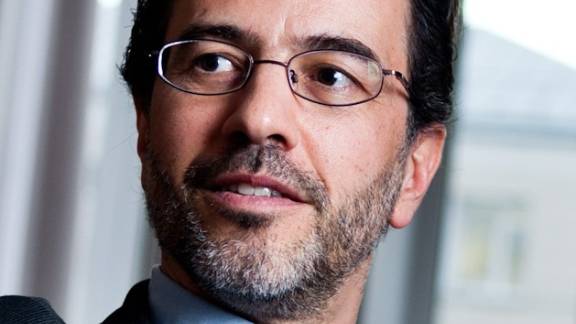 Nikita Benzoruk
Indeed, even if the cause eventually proves to have been mechanical problems with the plane, few will be able to forget the chilling messages of Islamic State's Egyptian affiliates, who rushed to claim responsibility. Russians, who previously felt completely safe jetting to resorts in countries to their south will now do so only with their fingers crossed – if at all. President Vladimir Putin said Friday that Russian flights to Egypt should be suspended until the reasons for the Metrojet airliner crash are known.
When Putin first appeared on television, two days after the tragedy, to offer condolences to the victims' families, the Russian leader looked subdued, almost tearful.
This was a different Putin from the one I saw two weeks ago at a meeting of international experts in Sochi. Then, the Russian leader had seemed in top form, energized by his recent geopolitical footwork.
Just a few days earlier, he had surprised the world by flying Syrian President Bashar al-Assad to Moscow to consult. Putin then turned up in Sochi with Ali Larijani, the speaker of the Iranian Parliament, who obligingly praised Russia and sneered at the efforts of the U.S.-led coalition in Syria. "This coalition just plays games with the terrorists," Larijani scoffed.
Cooperating with Iran in Syria, Russia was countering the feared Washington-Tehran rapprochment after the signing of the nuclear deal. Putin seemed delighted to be back in the Middle Eastern game.
He was itching to strike at the several thousand Russian citizens believed to have joined the jihad against Assad. Rather than wait for them to return home, battle-hardened and eager to attack the Russian state, Putin proposed to take them out in Syria.
"The streets of Leningrad taught me one thing," he recounted. "If a fight can't be avoided, it's best to hit first. Better to fight them there than wait for them here."
The Syrian intervention was supposed to be a surgical operation that would show off Russia's new weapons systems and fire power without risking ground troops or getting bogged down.
But Russian planners may have forgotten one thing: to expect the unexpected. "War is the realm of uncertainty," Clausewitz wrote. "War is the realm of chance." What starts out controlled and localized can suddenly spring into another arena.
Until last Saturday, Russians had been treated to a sterilized version of the Syrian conflict. State television reported on the weather near Damascus, noting if conditions were good or bad for bombing. Taking a cue from the U.S. in Iraq, the media also broadcast footage from the military aircraft, with target grids and video-game-like explosions.
The funerals in St. Petersburg and Novgorod have suddenly brought the Middle East much closer. Perhaps because the Kremlin has not yet decided what line to take, the official channels have been covering these. Reports of the passengers suggest that they were not members of the jet-setting upper crust but the type of ordinary Russians who saved for months to pay for a $600 all-inclusive beach vacation. Workers in a school cafeteria and an office clerk were among those laid to rest.
If suspicions of a bomb are confirmed, Russians are likely to feel two conflicting emotions. The first is bound to be anger, exacerbated by a new sense of vulnerability. This could motivate a rally behind Putin and a desire to see the terrorists crushed in Syria. But second, perhaps with some delay, doubts are likely to surface about the wisdom of Putin's Syrian intervention.
The tragedy comes at a time of dismal economic performance. The economy has been plunging into recession, with growth of -4.6% in the second quarter. So far this year, wages adjusted for inflation have fallen by 9%. Consumer confidence nose-dived last spring to close to the lows of the 2009 global financial crisis.
Despite all this, Putin's approval ratings have stayed stable above 80% – a reflection of soaring patriotism inspired by the return of Crimea to Russia and a barrage of motivational programming on state media. But whereas Russians overwhelmingly supported the annexation of Crimea, they are far less convinced of the need for Russian military action in the Middle East.
As for Putin, if terror is confirmed, his instinct will likely be to double down. He could now redirect the fire power of the Russian air force from shoring up Assad to fighting ISIS for real. He might choose to expand the operation, including bombing in Iraq in coordination with the Iraqi government. He might even seek to stage an operation in the Sinai – presumably with Egyptian military cooperation – to punish ISIS's bloodthirsty affiliates there.
At home, Putin has often exploited terrorist attacks to centralize power, using tragedies in Moscow in 2002 and Beslan, North Ossetia, in 2004, to crack down on the media and abolish regional governor elections. Putin's domestic critics are already wondering whom he will find to blame this time.
As always, he embraces an image of decisiveness. In Sochi, I asked him how he had decided to send troops into Crimea. "It was spontaneous," he replied. Did he consult with aides? "No, I told them we will do this and then that. I was even surprised at how well it went!"
For his first 12 years in power – as president for two terms, and then prime minister – Putin made a mantra out of economic and social "stability." In the last two years, his foreign adventures have exacerbated his country's economic problems and subjected its population to new threats. No one is sure exactly where he is taking Russia, and those along for the ride are these days hanging on with white knuckles.
Join us on Facebook.com/CNNOpinion.
Read CNNOpinion's Flipboard magazine.