Story highlights
Cruz, Christie, Giuliani and more could all pay a price
Cozying up to Trump may have a downside after the election
Donald Trump's star has entered the supernova phase of this cosmically weird campaign season.
Collapsing under the weight of his past behavior, the Republican nominee's campaign is going out with a flash bang, sending shock waves across the political galaxy.
Republican concerns now center on whether his fiery explosion will leave behind a black hole – dragging the party's top leaders and aspiring stars into a post-Trump oblivion.
RELATED: Obama's been thinking about outer space, too
Here are eight Trump allies and boosters at risk of seeing their future plans erased and legacies tarnished by the collapsing candidate:
1. Texas Sen. Ted Cruz
Ted Cruz: I will vote for Donald Trump
In a parallel universe, Ted Cruz can be seen teeing up a 2020 run under the banner of the GOP's loyal opposition.
Trump had trashed his wife and taunted his father, suggesting Rafael Cruz was pals with JFK assassin Lee Harvey Oswald. An endorsement seemed rather unlikely. Trump said as much.
Cruz, too, seemed to reject the idea out of hand, first calling Trump "utterly amoral," then, after refusing to back the nominee this summer, by telling the Texas delegation at the Republican National Convention he would not "come (to Trump) as a servile puppy dog and say, 'Thank you very much for maligning my wife and maligning my father.'"
But the gravitational pull – toward power and a candidate rising in the polls – was too strong. On Sept. 23, days before the first presidential debate, Cruz announced that after "many months of careful consideration, of prayer and searching my own conscience," he would back Trump.
Trump promptly plummeted in the polls as his campaign became consumed by a deluge of disturbing scandals. Cruz considered rescinding his endorsement, but didn't.
2. House Speaker Paul Ryan
The most powerful elected Republican, House Speaker Paul Ryan, has painted himself as a most reluctant endorser.
He withheld his backing for months, finally bowing in June. But Trump would soon be consumed with the controversy surrounding his attack on an American judge of Mexican descent. Ryan described the nominee's words as the "textbook definition of a racist comment."
But the endorsement remained, both as a means of protecting and appeasing his down ballot Republicans colleagues. Even now, with Trump mired in accusations of sexual assault after being heard bragging about similar actions in a 2005 video, Ryan remains onboard – even as he refuses to further defend Trump and tells his members to "do what's best for you and your district."
For Democrats faced with a Ryan presidential run, the attack lines write themselves.
3. RNC Chairman Reince Priebus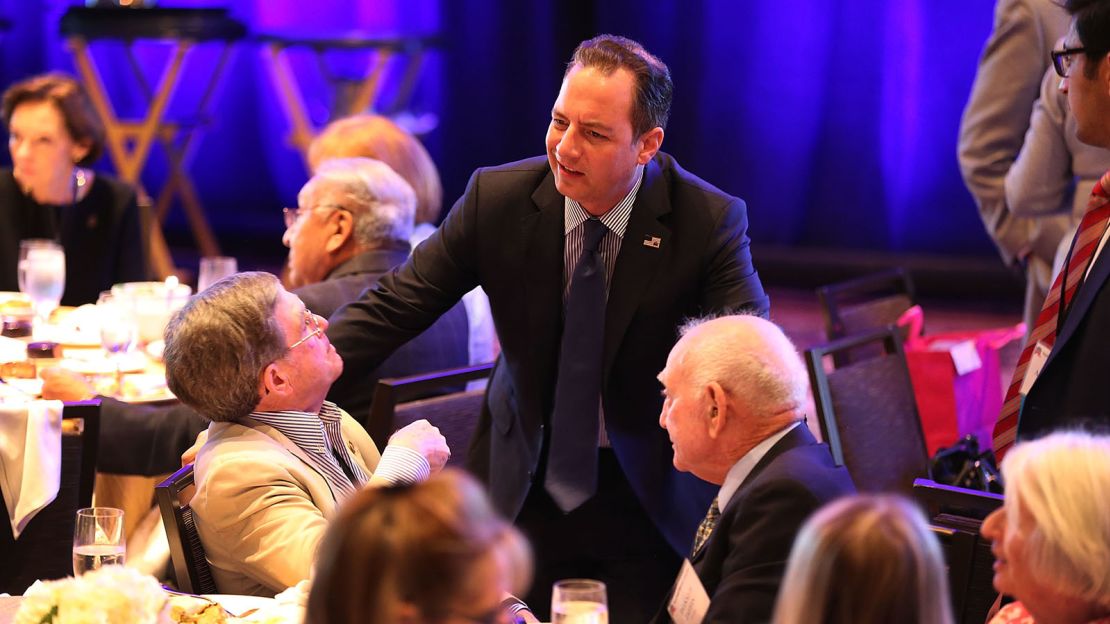 What could have been!
Reince Priebus entered the 2016 cycle one general election win away from leaving his post with Republicans running both chambers of Congress and the White House. He may walk away now, if current polls hold, as the overwhelmed "Kenosha political operative" who got caught flat-footed as the Trump Train barreled over his party and plans for a more inclusive GOP.
For nearly 16 months, Priebus has sought to manage and moderate Trump. He even got him to sign a loyalty pledge. But the party apparatus was fundamentally unprepared to cope with Trump – or his appeal to a constituency that had, with the chairman's apparent blessing, been served so much red meat for so long that it could hardly be faulted for demanding an even bloodier cut.
4. GOP VP nominee and Indiana Gov. Mike Pence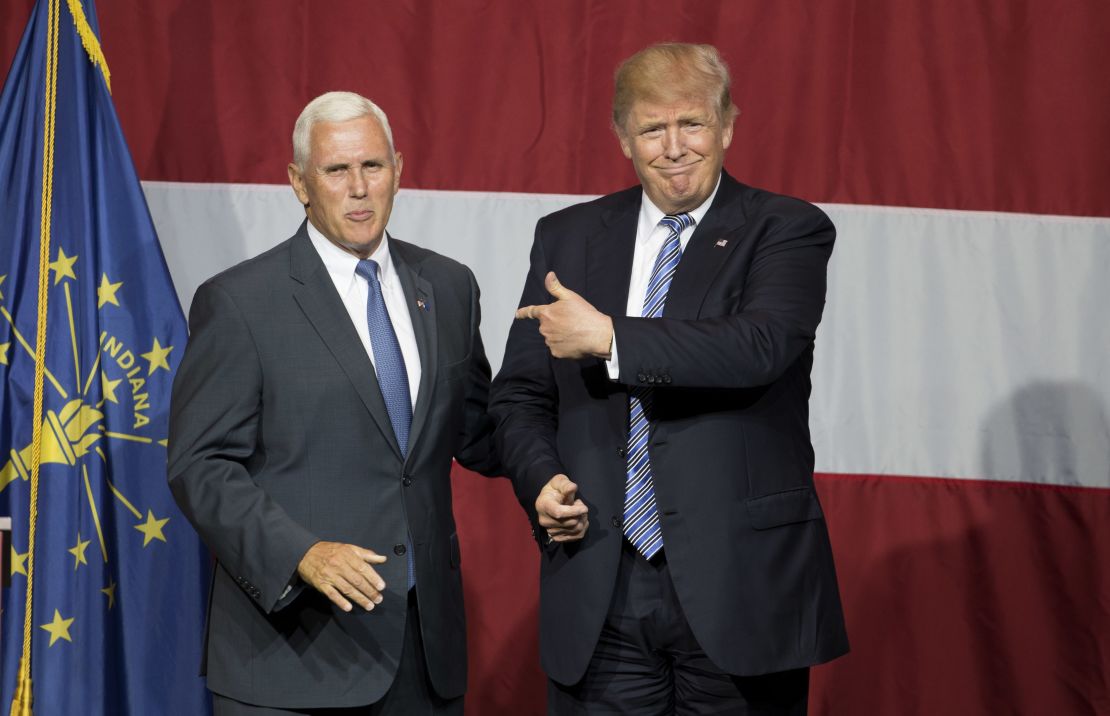 Pence's vice presidential debate performance went down well with Republicans, who briefly recalled the benefits of supporting a more traditional candidate.
Then came the tape – and Pence's opportunity to bail. Instead, the Indiana governor put out a harshly worded statement, said he was praying for Trump and his family, and dropped off the radar, emerging again a day later to renew his vows to the nominee.
Pence has described himself as a "Christian, a conservative and a Republican, in that order," but history will recall another loyalty – to Trump.
5. Texas Land Commissioner George P. Bush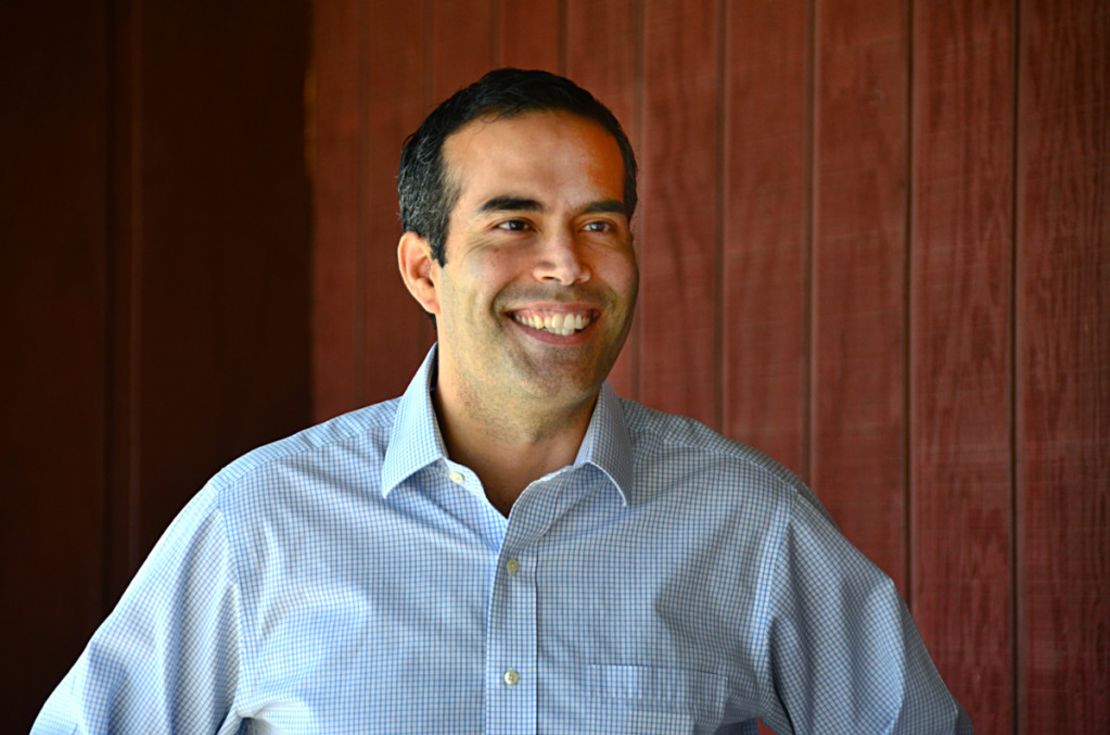 The son of Jeb Bush, George P. was elected Texas land commissioner in 2014 – a stepping stone, many believe, to higher office.
But his decision this summer to endorse Trump – who built his campaign first on defaming Mexican immigrants like Bush's mother, Columba, and then on humiliating his "low energy" father during the primary debates – will raise serious questions going forward.
So what made him think it was a good idea? In a bit of cosmic irony, one report suggested Bush, who didn't endorse until after the GOP convention, was taken by the reaction to Cruz's refusal to endorse Trump at the RNC.
6. New Jersey Gov. Chris Christie