Iraqi-led forces engaged Thursday in the most intense fighting yet in the battle to liberate the city of Mosul from two years of brutal ISIS rule, on day four of an offensive that's been met with fierce resistance from ISIS fighters.
But with the clashes have come sweeping gains – the coalition has now recaptured at least 100 square kilometers of territory, a CNN analysis of the battlefield shows.
Iraqi Maj. Gen. Maan al-Saadi said 200 ISIS fighters were killed as Iraqi forces took the Christian town of Bartella from ISIS militants, the latest territorial win for a coalition of around 100,000 people quickly closing in on Mosul.
The Iraqi-led coalition launched the operation on Monday to retake Mosul, seen as the cultural capital of ISIS's envisaged caliphate, or so-called Islamic State.
Latest Developments
• A US service member was killed Thursday in northern Iraq, the US military aid. The Pentagon didn't say whether the service member was taking part in the Mosul offensive.
• Saadi acknowledged pockets of resistance in Bartella, saying they would be cleared before nightfall Thursday.
• Nine suicide trucks laden with explosives were destroyed before they reached Iraqi positions, he said.
• Dozens of Yazidi women enslaved by ISIS in Iraq have been transferred to Raqqa in Syria, a UK-based monitor says.
• Iraqi military officials say armored military vehicles are now stationed some 4 miles from the city.
The operation is going faster than expected, Iraqi Prime Minister Haider al-Abadi said earlier Thursday, as Peshmerga fighters opened a new front from the north, liberating several villages from ISIS control some 20 kilometers from Mosul.
A CNN team in various locations near Mosul said Thursday was the most intense so far in terms of the number of clashes that were taking place and the variety of forces engaged.
The 100,000-strong coalition brings together Iraqi security forces, Kurdish Peshmerga fighters and several paramilitary groups representing religious minorities, including Shia and Christian Iraqis.
It marks an extraordinary union between factions that have long stood on opposing sides in Iraq's history.
Concerns for civilians
Forces have faced fierce resistance in some pockets, coming under heavy gunfire and suicide bomb attacks, but overall the operation has made sweeping gains.
"The fighting forces are currently pushing forward toward the town more quickly than we thought and more quickly, certainly, than we had established in our planned campaign," Abadi said, according to a translation, via teleconference to a ministerial-level meeting on Mosul in Paris.
"Our road forward is a long one, and we need to continue to work to destroy terrorism and put an end to this kind of destruction."
As reports emerge of people remaining trapped in Mosul and others being dragged into abandoned towns as human shields, there is growing concern of a bloody toll on civilians as coalition forces bombard targets in support of ground forces.
Abadi said he had instructed "the military on all the fronts to open corridors to citizens and IDPs (internally displaced people), to all the people who want to flee the fighting."
Peshmerga offensive on three fronts
The Peshmerga said its offensive, on three fronts, would capitalize on gains made by Kurdish and Iraqi forces in recent days, according to a news release on Thursday from the the Peshmerga's General Command.
"The objectives are to clear a number of nearby villages and secure control of strategic areas to further restrict ISIL's movements," the statement said, using an alternative name for ISIS.
How to help Iraqis fleeing Mosul
The new offensive centers on an ISIS-held Christian village, Batnaya, about 20 kilometers north of Mosul, captured by ISIS in 2014.
Iraqi forces and a Christian paramilitary group surrounded another Christian town – Hamdaniya, also known as Qaraqosh – on Wednesday and are still battling ISIS fighters there, who have put up a fierce resistance. Militant targets there were also bombarded by coalition forces Wednesday.
The coalition's members vastly outnumber their opponents. Up to 5,000 ISIS fighters are in Mosul, a US military official said. The terror group's supporters put the number at 7,000.
Peshmerga forces have discovered several ISIS tunnels – part of the group's elaborate defenses. In some, dishes of food were still warm, showing how close forces are coming to fighters before they flee.
ISIS tightens noose on Mosul residents
Meanwhile, a US general claimed that some local ISIS leaders are fleeing the city.
"We are telling Daesh that their leaders are abandoning them, and we have seen movement out of Mosul," US Army Maj. Gen. Gary Volesky said in a video briefing from Baghdad, referring to ISIS by its Arabic acronym.
Why Mosul matters
Since Mosul's capture by ISIS fighters in June 2014, Mosul has been a vital stronghold for ISIS.
The largest city under ISIS control in Iraq and Syria, it was the city from which the group first declared the establishment of its so-called caliphate.
Since then, ISIS has gradually lost its other Iraqi cities – Ramadi, Tikrit and Falluja – to government forces. About 1 million people are estimated to remain in Mosul, once a cosmopolitan trade hub of 2 million residents.
ISIS distributed leaflets Wednesday evening to residents, demanding they hand over their mobile phone SIM cards and remove all antennas from the roofs of their homes. ISIS representatives will collect the SIM cards over the next 24 hours, according to the leaflets. Anyone who fails to comply will be arrested, the leaflets claim.
ISIS has release a slew of propaganda videos over the years from cities under its control, and often showed Mosul as a bastion of peace and order under its rule. But residents who have fled the city say they lived a life of fear.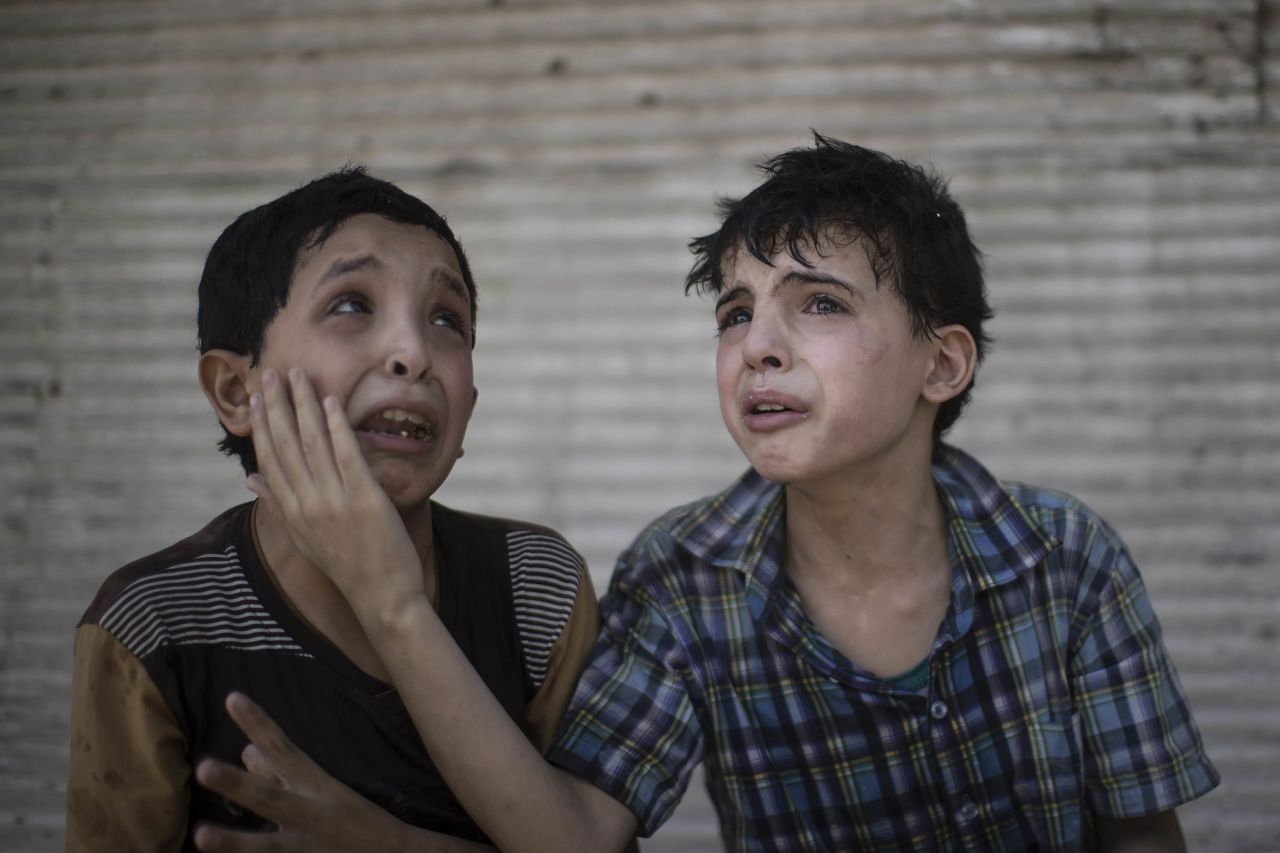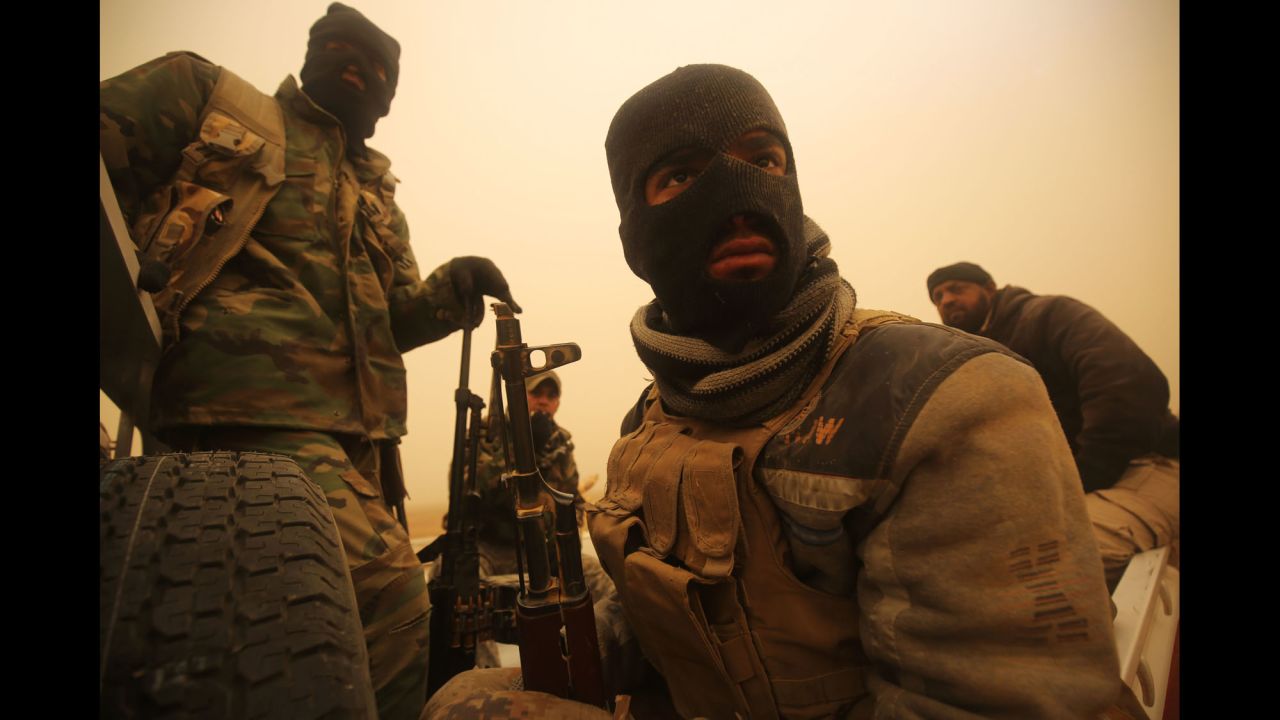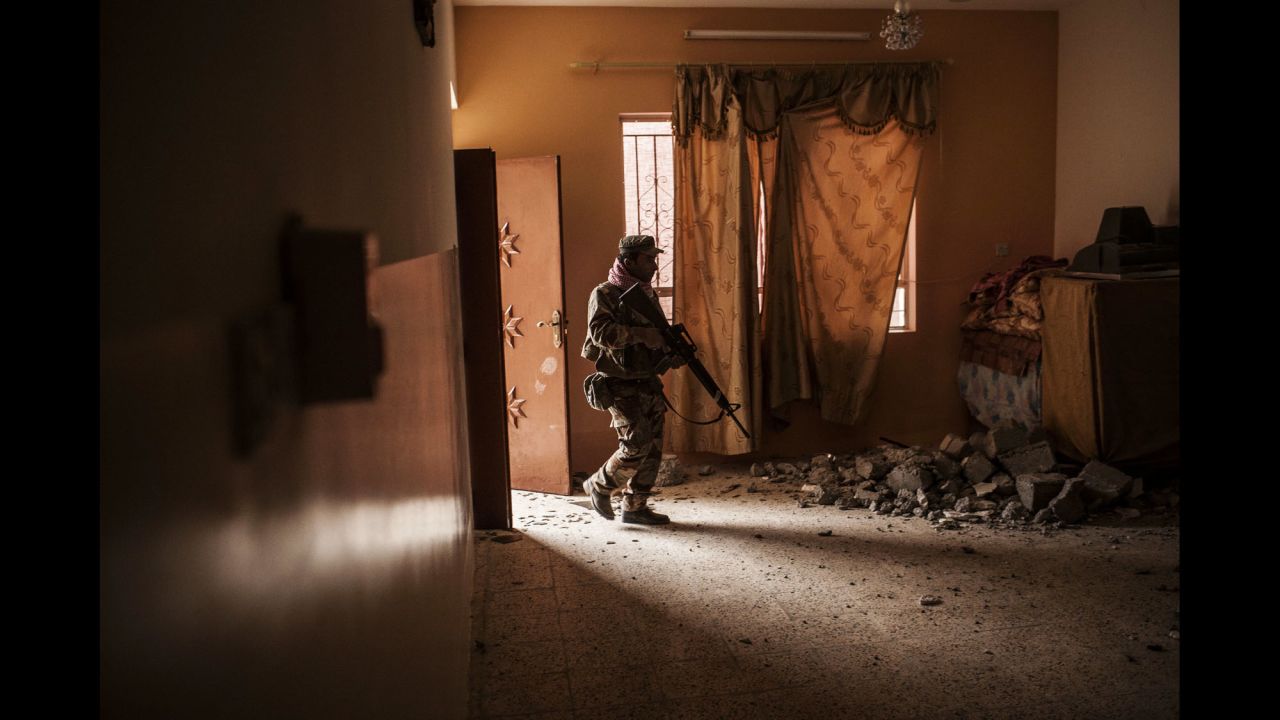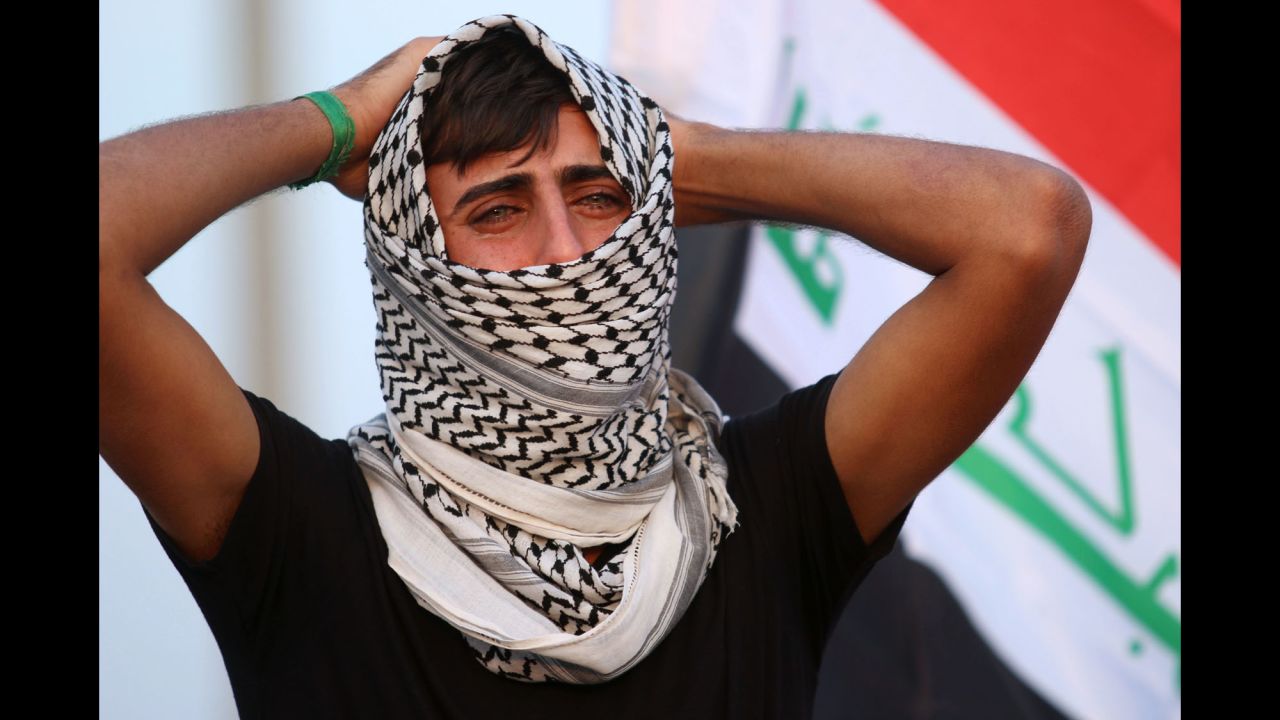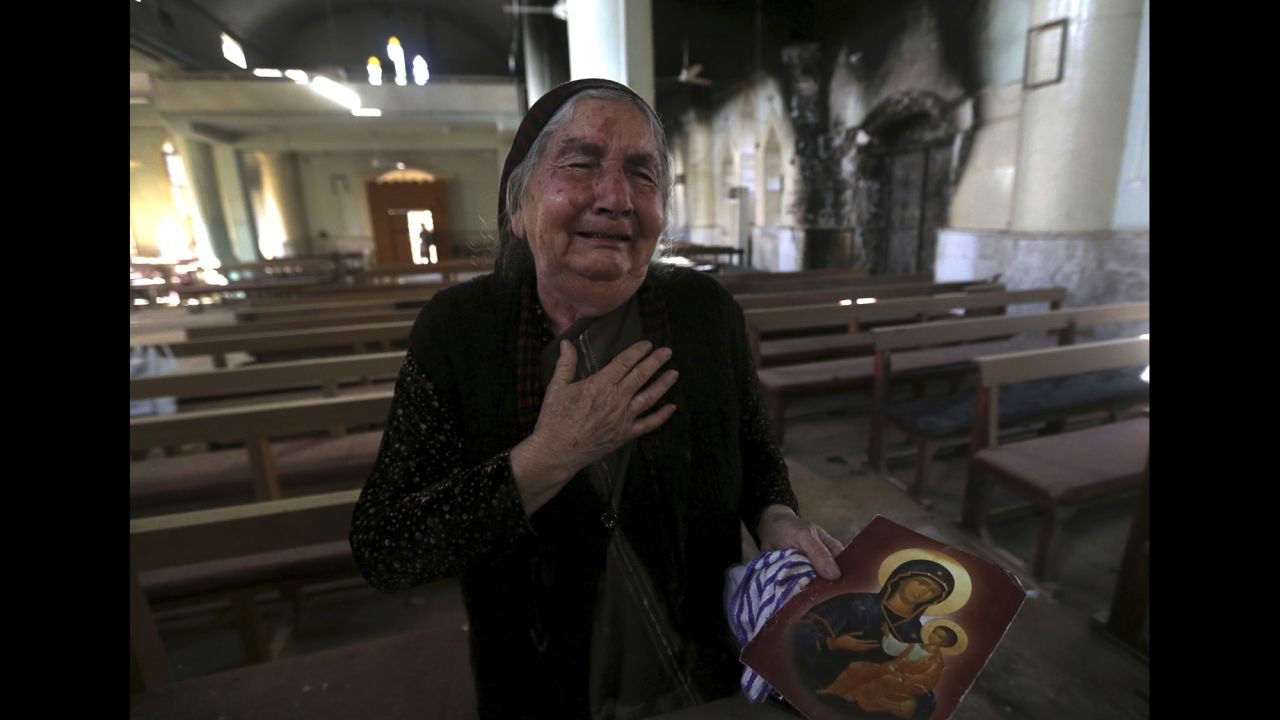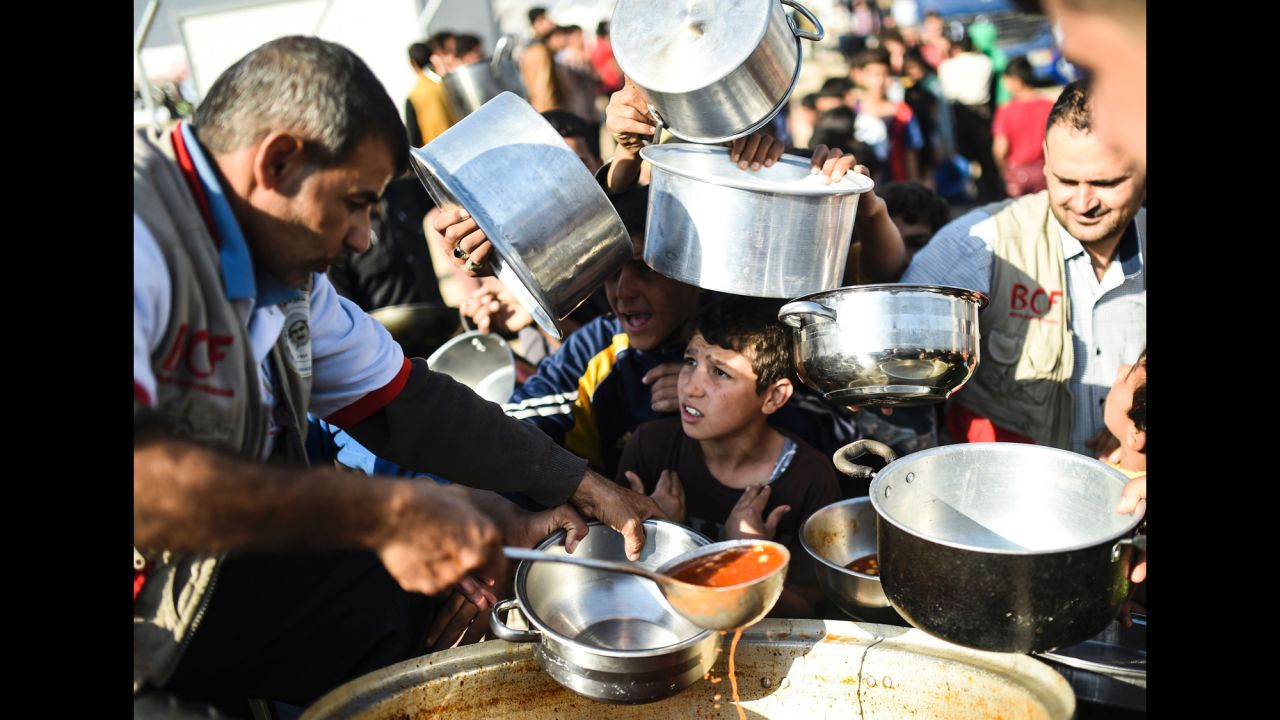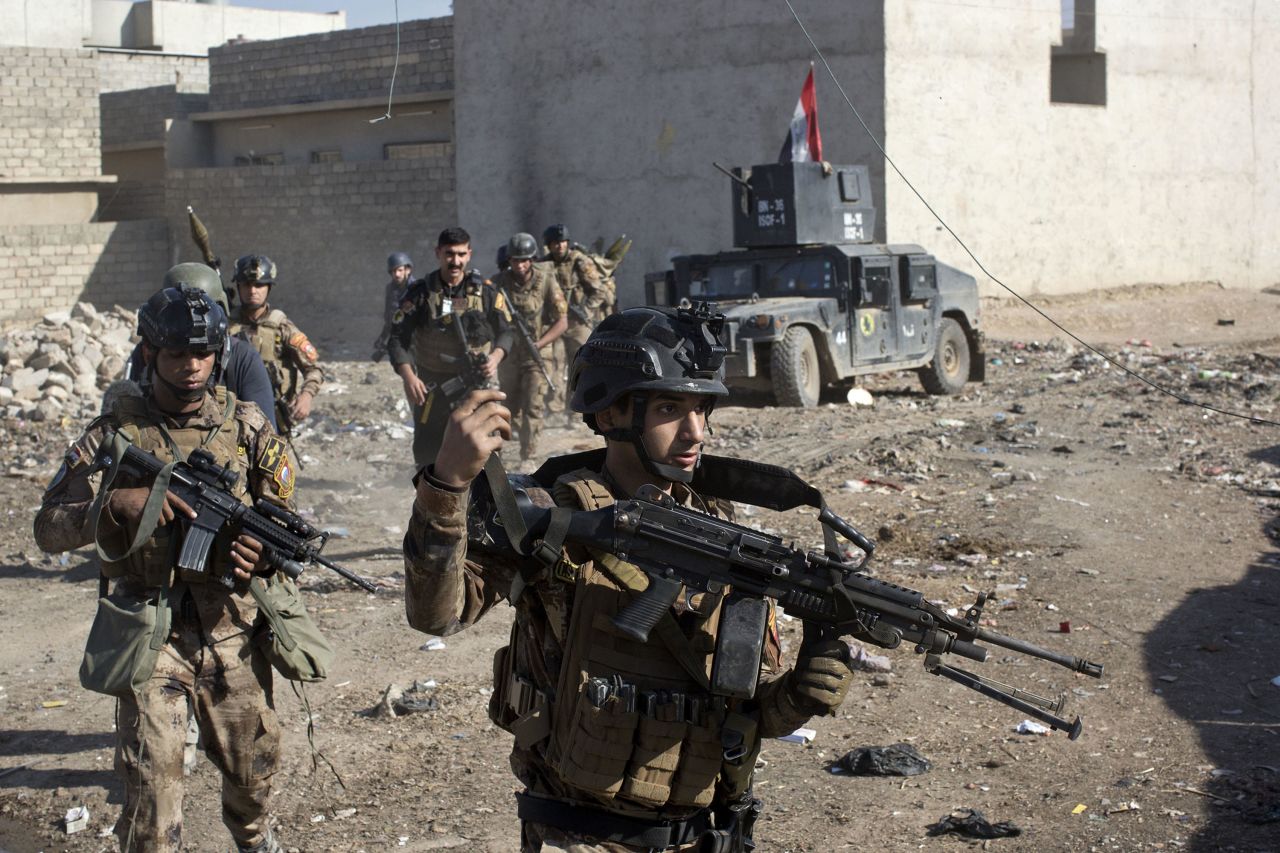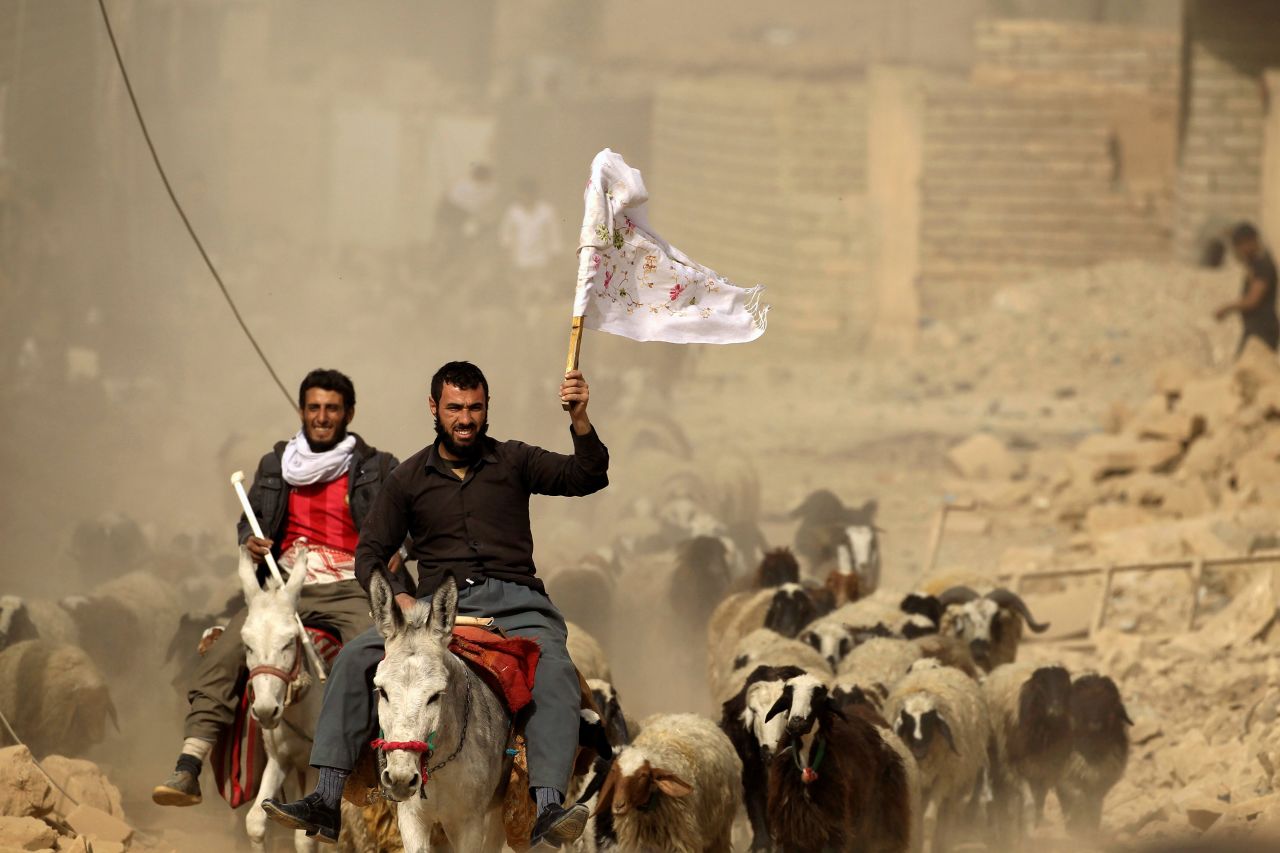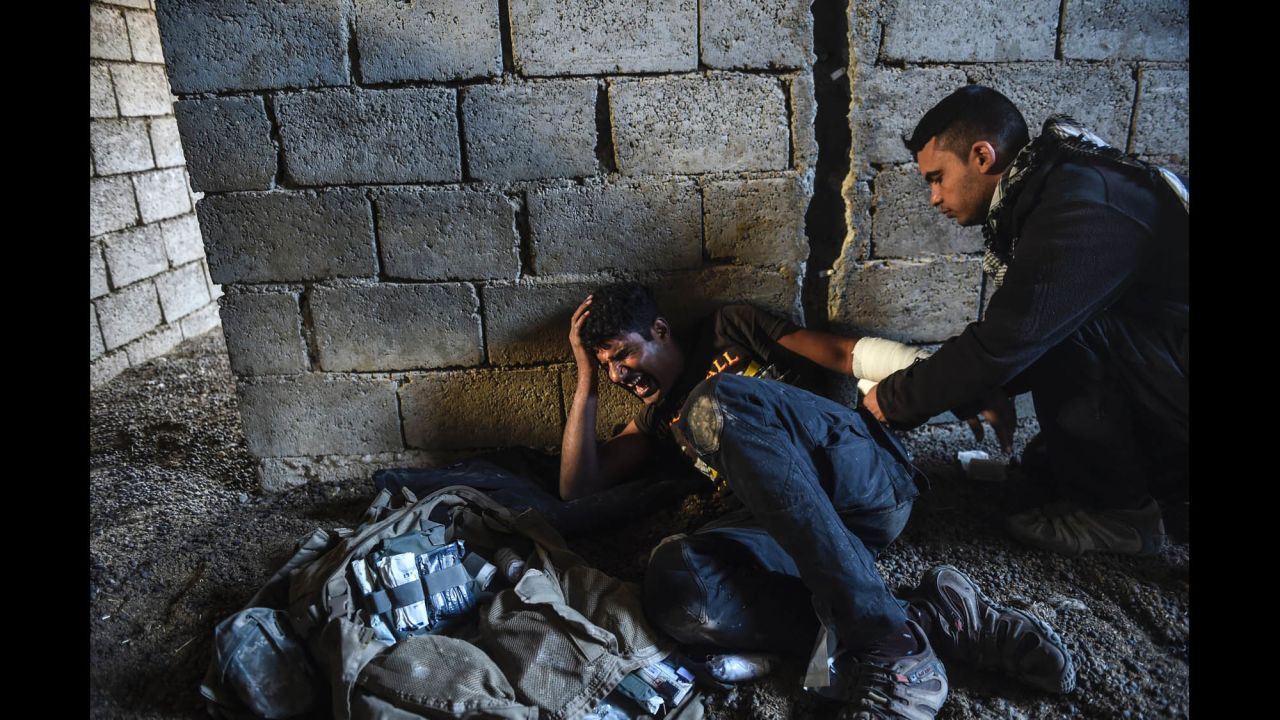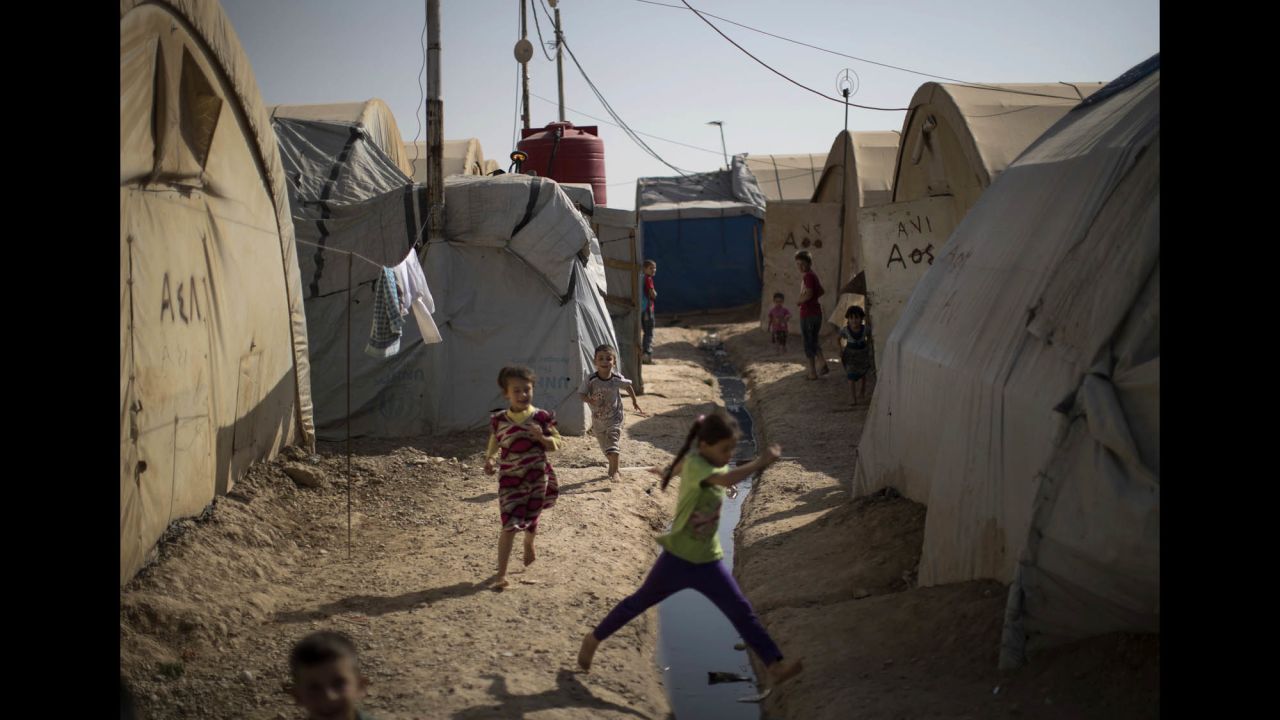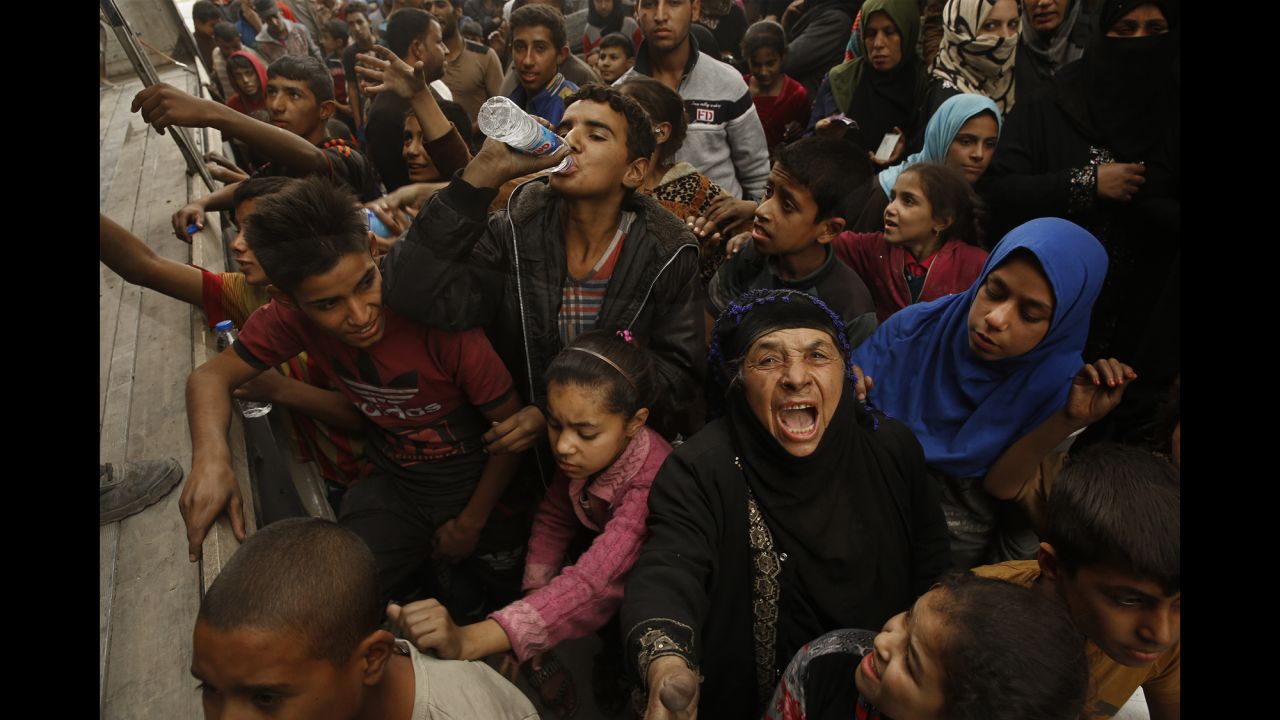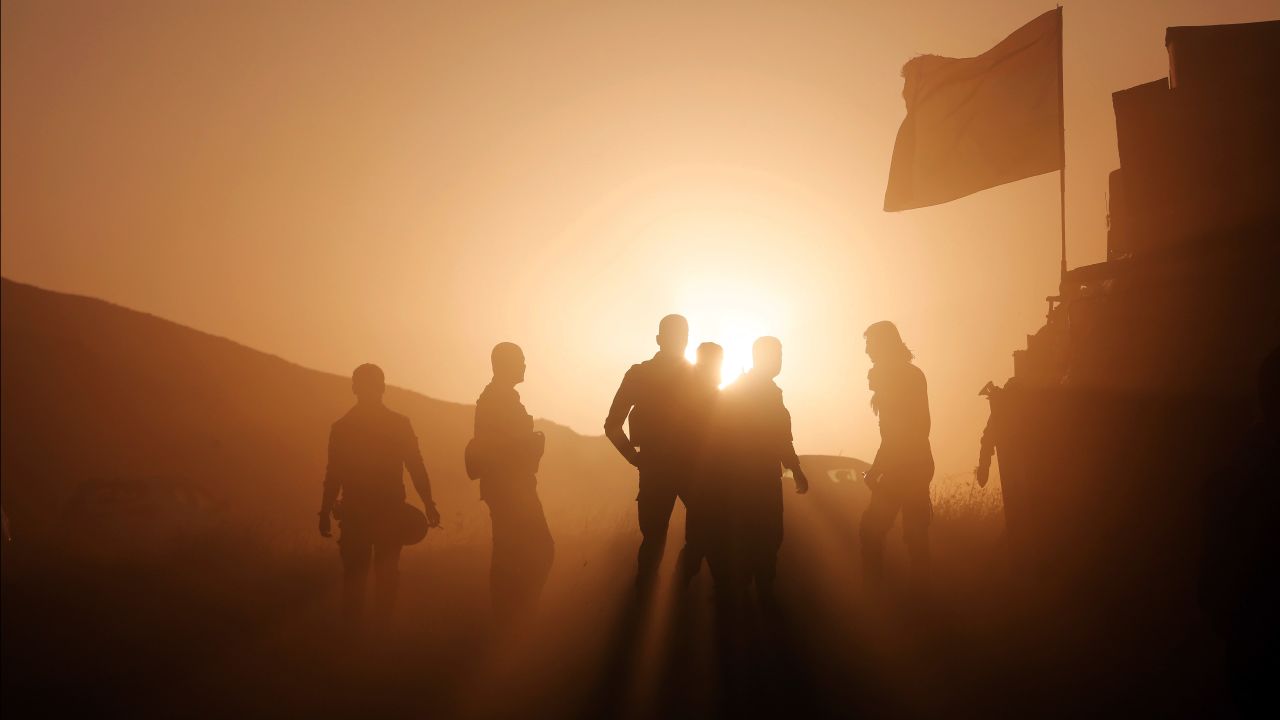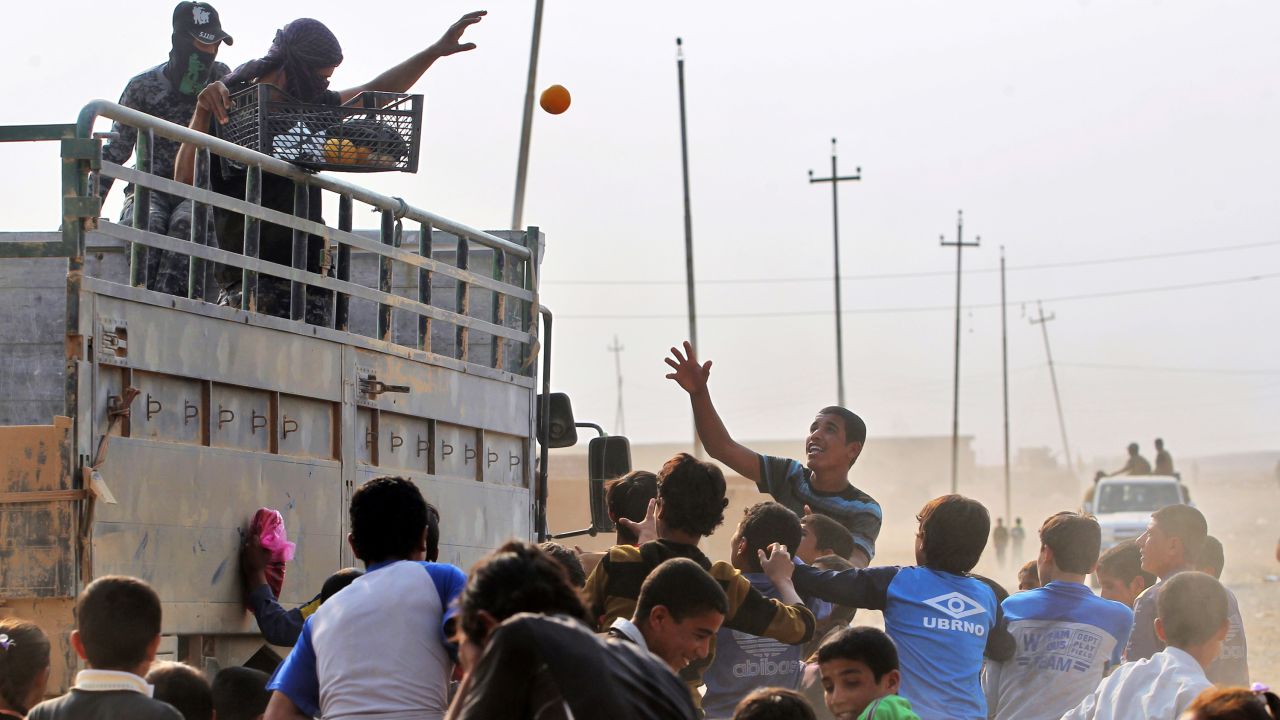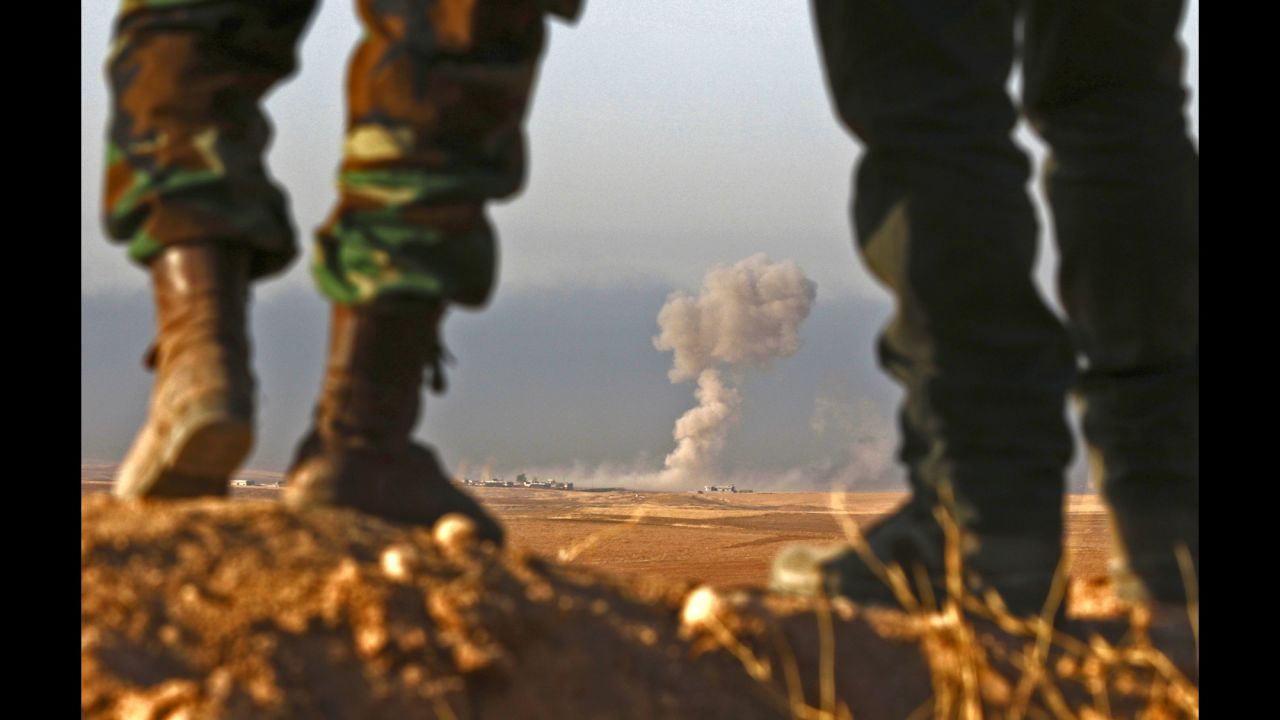 Mosul: Iraqi-led forces push into key city
Those who have managed to flee are now telling their stories, offering a glimpse into life under ISIS's harsh rule.
Life in Mosul under ISIS full of 'fear and hardship'
Iraqi refugees debunk ISIS' portrayal of Mosul
Iraqis who were once swayed by the slick productions that ISIS posted on social media soon learned of the privations and violence that permeated the cities that the group occupied.
A unit of what appeared to be US special forces advisers entered ISIS territory with the very first armored convoy of Peshmerga on Monday, a CNN team observed. It followed a dozens-strong unit of Kurdish armor that was bound towards ISIS positions, placing American forces right at the front of the opening moments of the fight to retake Mosul.
CNN's Arwa Damon, Nick Paton Walsh, Hamdi Alkhshali and Ben Wedeman reported from near Mosul, and Tim Lister from Irbil, while Euan McKirdy and Angela Dewan wrote from Hong Kong and London. CNN's Tim Hume, Nicole Gaouette, Milena Veselinovic and Barbara Starr contributed to this report.