Story highlights
TripAdvisor has named its top "Destinations on the Rise" for 2018
The list includes Casablanca, Morocco, and Halifax, Nova Scotia
CNN —
Every now and again, we need a little bit of travel inspiration to push us to book our next trip. If you're looking for ideas, your timing is perfect, since TripAdvisor recently released its 2018 Travelers' Choice Awards Winners for "Destinations on the Rise."
These locales, which span the globe, are not as well-known as the usual big-name destinations, but are growing in popularity and got raves from travelers.
For those not familiar with the TripAdvisor Choice Awards, here's a quick rundown. The site taps into real user feedback from the past year to name the world's top hotels, must-see attractions, and other categories. Winners are determined based on the quantity and quality of traveler reviews. Users can book stays as well as scope out the best activities in any given city directly on TripAdvisor.
In 2018, these destinations on the rise include the historic, bustling streets of Casablanca, Morocco, and the serene oceanfront city of Nerja, Spain. The 10 cities that top the list may top your bucket list very soon.
If you're ready for some wanderlust or need some inspiration to plan your next trip, look no further than these places.
Photos: Check out TripAdvisor's top new destinations for 2018
Photos: Check out TripAdvisor's top new destinations for 2018
Photos: Check out TripAdvisor's top new destinations for 2018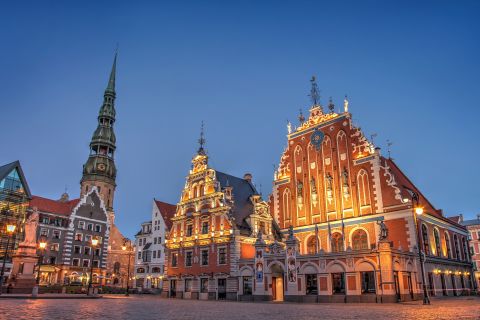 Photos: Check out TripAdvisor's top new destinations for 2018
Photos: Check out TripAdvisor's top new destinations for 2018
Photos: Check out TripAdvisor's top new destinations for 2018
Photos: Check out TripAdvisor's top new destinations for 2018
Photos: Check out TripAdvisor's top new destinations for 2018
Photos: Check out TripAdvisor's top new destinations for 2018
Photos: Check out TripAdvisor's top new destinations for 2018