CNN —
Mother's Day is right around the corner. This year, it falls on Sunday, May 13. Mother's Day became official in 1914, when then-President Woodrow Wilson proclaimed it a national holiday. It's a day to remember and celebrate the mother figures in our lives and to show appreciation to them.
For many, this will be done with gifts or small tokens of love. The most popular gifts of the past few years ranged from pieces of poetry to iPads. For the perfect Mother's Day gift, you'll want to pick something that suits Mom's personality, whether she's an avid cook, a cinephile or even a self-proclaimed techie. Then, you'll want to ensure that the gift is worth the price. For that, we turn to best-selling lists and customer reviews to make sure that past customers have loved the product just as much as Mom will. The last (but arguably most important) thing to keep in mind is budget. Figure out who exactly is on your list this year and how much you're willing to spend on each person.
To help with your search, we've rounded up a list of best-selling and top-rated (4 stars or higher) products that are perfect for the women in your life. And to make things easier, we've divvied them up by price ranges to make your hunt for Mother's Day gifts pretty seamless.
Mother's Day gifts under $25
"The Atlas of Beauty: Women of the World in 500 Portraits" by Mihaela Noroc (starting at $15.99; amazon.com)
What shoppers are saying: "If you have not yet discovered The Atlas of Beauty … now may be the best time ever to do so. I (along with many, many others) have been following Mihaela's work now for several years. This project that started so small and personal soon grew into a phenomenon that has evolved and matured and now has produced a book, a traditional, hard-cover book for you to hold in your hands and view, study and revel in what she has created. Mine arrived yesterday and has left me stunned, awestruck and has reawakened in me the true fact that a photographer (or any other artist) can, in fact, change the world."
Stoneware Vase ($12.99; target.com)
What shoppers are saying: "This is the prettiest earthy-blue vase. I also love the shape of it - it goes really well with my mid century modern furniture decor."
My Cuppa Joy 'Home Is Where Mom Is' Mug ($13.97; amazon.com)
What shoppers are saying: "This was a great gift idea. My mom cried when she got this mug. The print was of very good quality, and the customization was easy to request, and really makes it unique."
The Five-Minute Journal by Intelligent Change ($24.95; urbanoutfitters.com)
What shoppers are saying: "Really appreciate the journals simple format and importance it places on positivity and personal growth. I recommend to anyone who is looking to appreciate more in their life and to be able to reflect on the past."
Mother's Day gifts from $26 to $50
Elephant Reversible Yoga Mat ($34.98; gaiam.com)
What shoppers are saying: "I just love my mat, I have had it about a month now and use it almost every day. It is comfortable and has great grip. The elephant just makes it my happy place to be!"
JBL Clip 2 Waterproof Portable Bluetooth Speaker ($39.95; amazon.com)
What shoppers are saying: "I've been using the JBL clip 2 for a little while now and can say this thing packs a punch for such a small lite weight device. I can clip this bad boy to my belt loop and can forget it's there because of how light it is. It's great for outdoor water activities such as hanging by the pool or kayaking. There isn't a whole lot of bass but I'm fine with that because it makes up with how crisp and clear the sound is."
Parachute Waffle Slippers ($29; parachutehome.com)
What shoppers are saying: "Well designed and very light weight for travel. I was impressed by the quality of the product and intend to purchase again as needed."
'What Do You Meme?' Party Game ($29.99; amazon.com)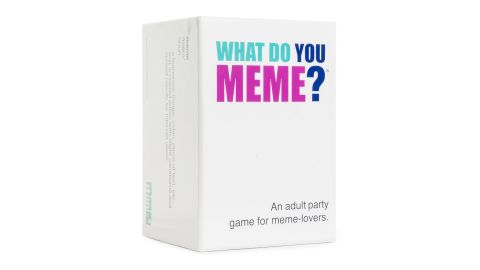 What shoppers are saying: "I laughed so hard playing this game that I had a full six pack of abs by the time I woke up the next day. My only complaint is there aren't nearly enough meme cards!"
Glossier Body Hero Duo ($35; glossier.com)
What shoppers are saying: "I have never spent this much on body skincare before deciding to treat myself to this combo. The effects are immediate and last the whole day – my whole body feels so ridiculously silky smooth. I'm afraid I can't live without it now."
Mother's Day gifts from $51 to $75
HelloFresh Subscription (starting at $59.94; hellofresh.com)
What shoppers are saying: "All the food is fresh, the recipes are simple (and fast) and delicious."
BloomThat The Petra ($55; bloomthat.com)
What CNN Underscored says: "After booking the bouquet through the app, we reached out to customer service by both phone and email. The wait time for a response was nonexistent, under a minute in both cases, and we were thoroughly impressed with how the service keeps you up to date as your blooms make their way to your loved one. "
SOUL IMPACT OE On-Ear Wireless Headphones ($55.99; amazon.com)
What shoppers are saying: "Great headphones, high quality music capability. The sound clarity is great, You can't hear a thing from what's going on in the outside world when you play the music. The ear cushions and along the inside of the headphone band where the top of your head will touch feel very comfortable. Ear pad cushions and headband are made good quality leather."
Mother's Day gifts for $76 to $100
NIX Advance Hi-Res Digital Photo Frame with Motion Sensor ($79.99; amazon.com)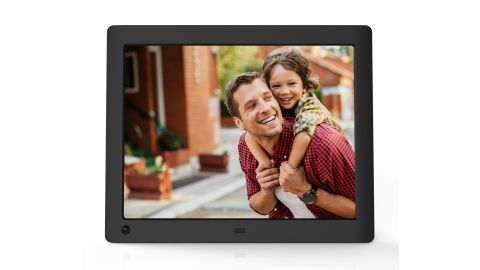 What shoppers are saying: "I wanted superb picture quality, and I needed a frame that would recognize portrait orientation and adjust accordingly. My old frame cut off the tops on all portrait pictures (a plus if I was in the shot). Well, this frame has better picture quality than I could have imagined, was a breeze to set up, and does adjust portrait pictures to display the entire image. It sits on my desk at work, and I am blown away by things I've never seen in some of these pictures."
Ancestry DNA Kit ($99; ancestry.com)
What CNN Underscored says: "I recently tested out the AncestryDNA kit and was impressed with the packaging and ease of use. After your results are analyzed, AncestryDNA's online portal will show you the breakdown of your ethnicities by percentage and you can start to see how your family has migrated over time. Although my results didn't yield any real curveballs (both of my parents were born and raised in South India and could trace back their family tree quite a bit), it was interesting to see the other areas that played a role in my DNA, most intriguingly Melanesia, which includes Fiji and Papua New Guinea."
Instant Pot 6-Quart Multi-Use Programmable Pressure Cooker ($99.95; amazon.com)
What shoppers are saying: "There are so many people who say they can't cook, but I swear I'm on a whole new level of not being able to cook. This little appliance helps expand our menu and I have learned to do so much with it. I will sum up in a nutshell, I love how easy it is and how I throw everything in it comes out done."
Mother's Day gifts over $100
Sonos PLAY:1 ($149; sonos.com)
What shoppers are saying: "If you like rich sound and are like me and spend almost every waking moment listening to music (or even sleeping moment with a noise machine) then this is a great speaker for you. I ordered my speaker earlier today and in less than 3 hours I was enjoying music of all genres on this small but mighty speaker. So far my only con is that it doesn't have the capability to be cordless. Would love to be able to have the option to bring it outside without an extension cord. "
Madewell Transport Leather Tote ($168; nordstrom.com)
What shoppers are saying: "I own several colors of the transport tote and absolutely love this bag. It is lightweight and the leather ages nicely. Great shape and style. This is a fun blush color for spring."
La Mer Creme de la Mer ($170; sephora.com)
What shoppers are saying: "I have rosacea and had been using First Aid serum for Anti-Redness. It helped a bit. Then I decided to try Crème de la Mer after reading some reviews that it healed redness (and once Sephora offered it). I was shocked. In two days (applied once in the morning and once in the evening), it has lessened the redness in my complexion by 50%. And this without clogging my pores. I couldn't be happier. I'm hopeful that as I keep using it, my complexion will finally clear up. I know that this cream is expensive, but I think it's worth the cost."
Nespresso VertuoLine by Breville with Aeroccino3 Frother ($249; surlatable.com)
What CNN Underscored says: "When it comes to setup and performance, that's where the Nespresso really shines. In the mornings, when I'm in a hurry, I can set up and brew a full cup of coffee in about a minute. Then, when it comes to cleanup, the convenient coffee capsules keep the mess enclosed, meaning the machine requires little to no maintenance on a daily basis."