It was meant to be "the war to end all wars."
But, of course, we now know that it was just the first World War – and a preview of more conflict to come.
More than 8.5 million troops perished in World War I, which ended 100 years ago this week. Fighting ended with an armistice signed on November 11, 1918.
US President Donald Trump and other world leaders are gathering in Paris this weekend to commemorate the armistice and remember those who died.
Associated Press photographer Laurent Rebours recently visited sites across the former Western Front and took pictures, comparing the scenes now to what they look liked in 1918. The "before" photos below came from the US National World War I Museum and Memorial: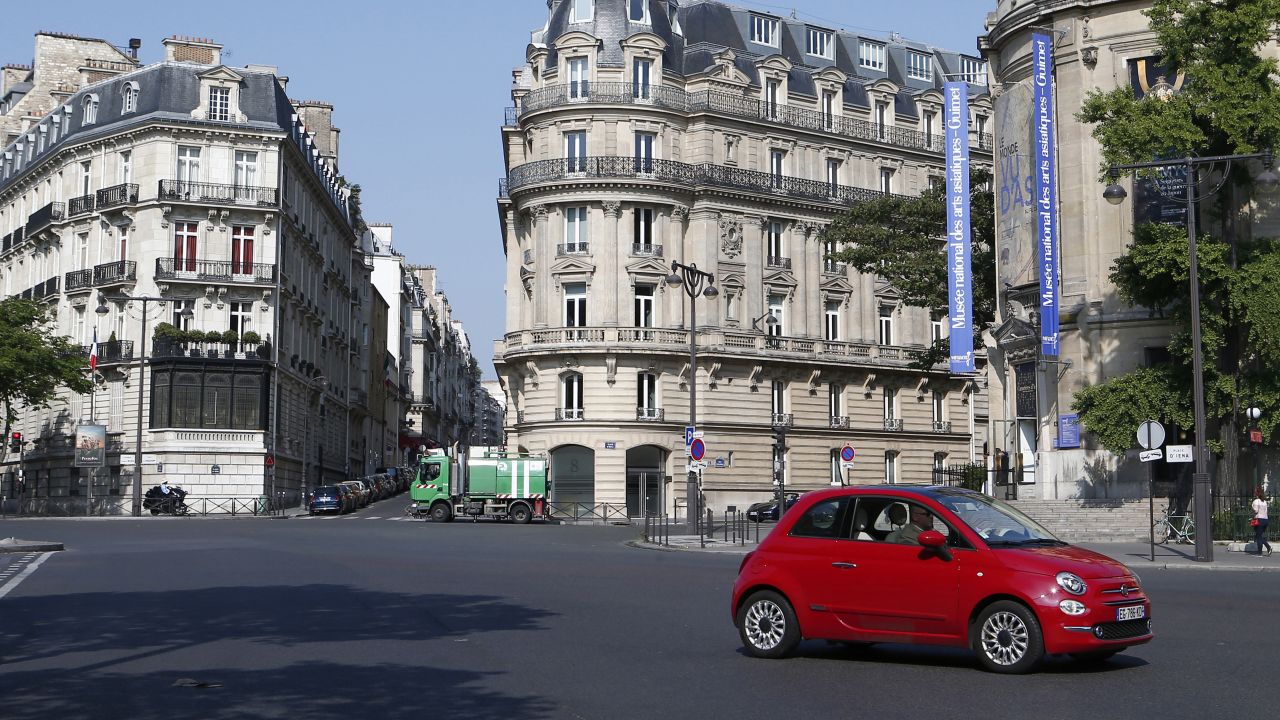 Before: American troops march in Paris during a Fourth of July parade in 1918.
After: The same view in 2018, with the Guimet Museum on the right.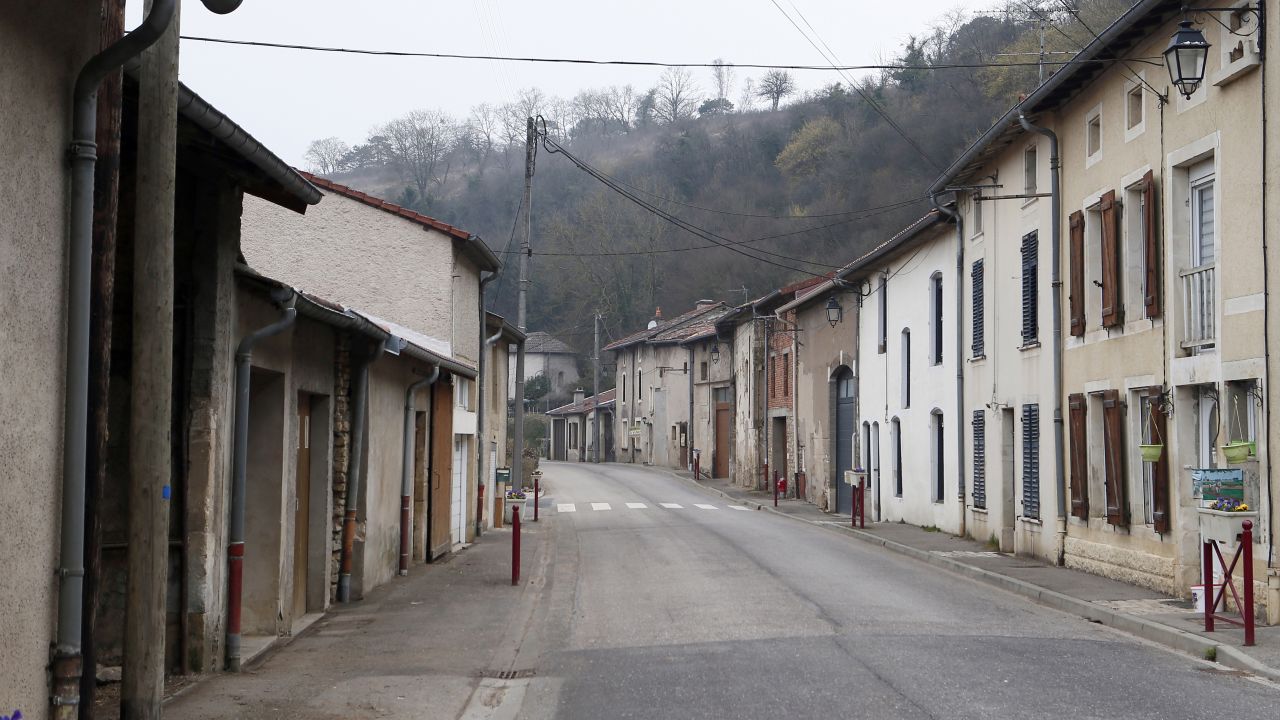 Before: A street scene in Bouillonville, France, in September 1918, two months before the armistice was signed. The hill in the background protected the village from German shells.
After: Bouillonville in March 2018. Before American troops moved in during World War I, the village was the center of a medical unit for a large part of the German Army.

Before: Wounded Allied troops are treated in an old church in Neuvilly-en-Argonne, France, in September 1918.
After: A look inside the same church in 2018.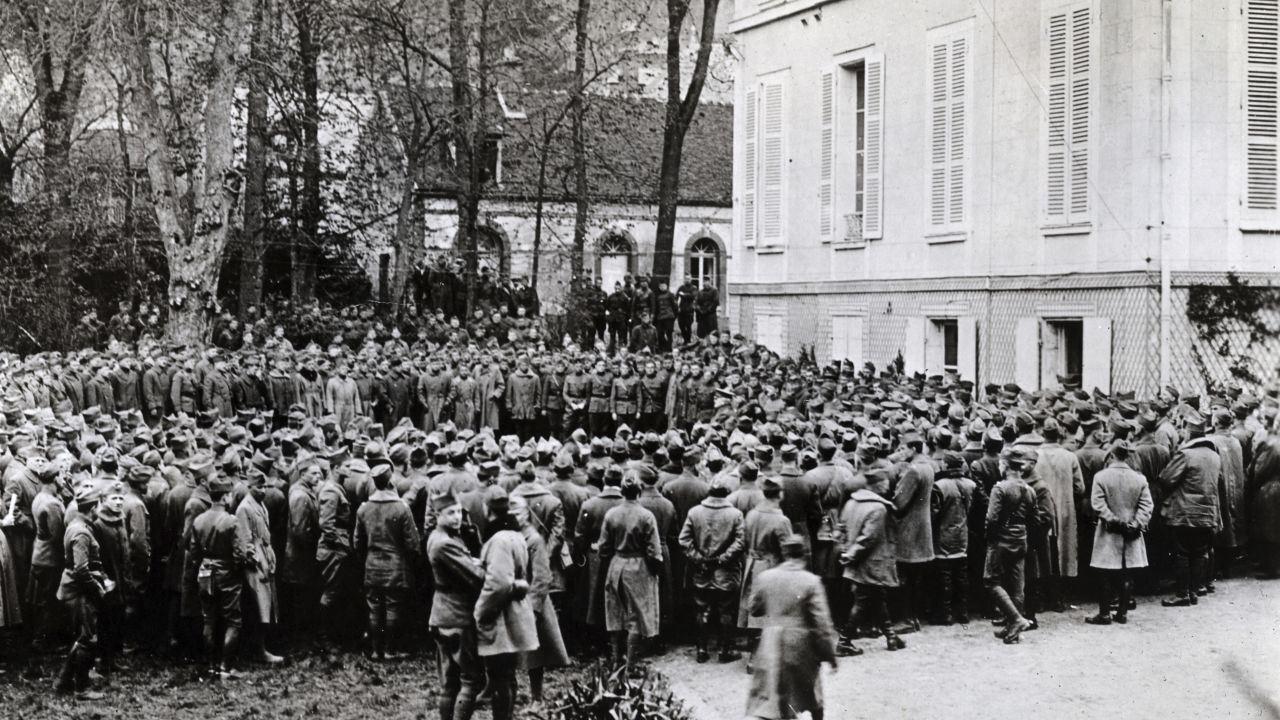 Before: US Army Gen. John J. Pershing addresses officers of the First Division in Chaumont-en-Vexin, France, before they would leave for the line in April 1918.
After: The same estate in April 2018.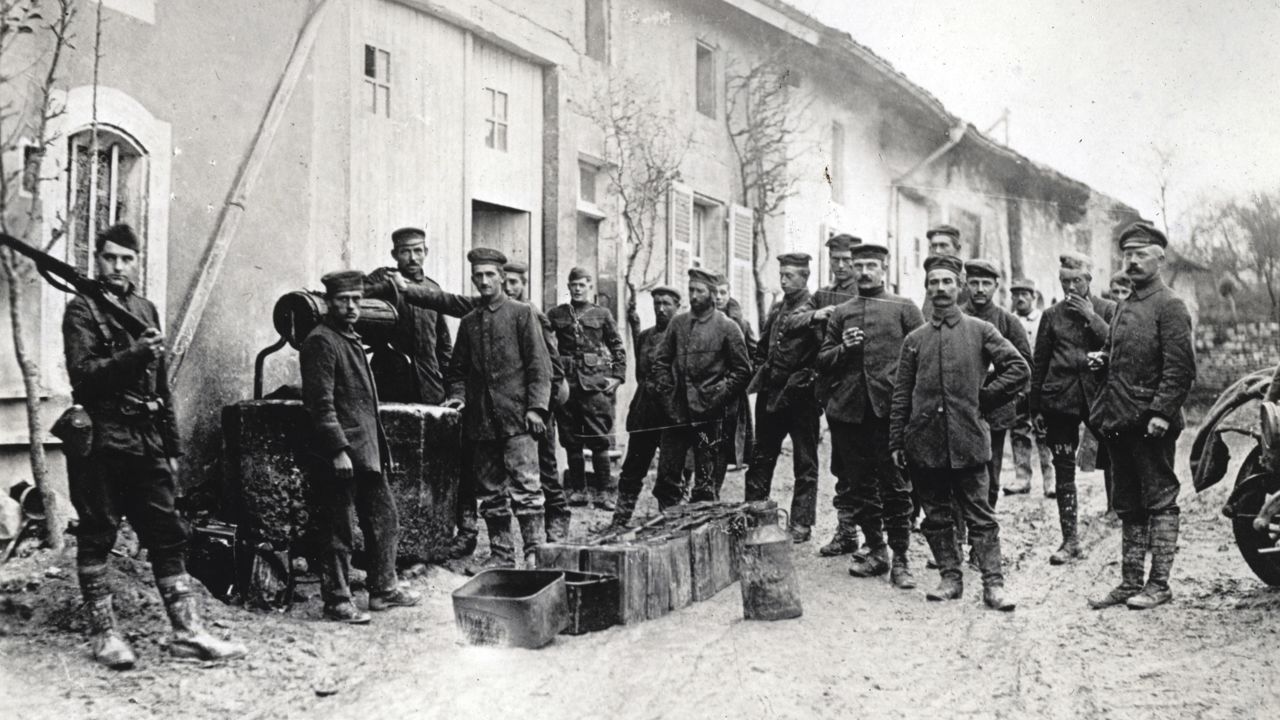 Before: An American soldier, left, guards German prisoners as they draw water from a well on November 9, 1918, two days before the armistice was signed. The Germans were captured in the Battle of Argonne.
After: The same street in Pierrefitte-sur-Aire, a commune in eastern France.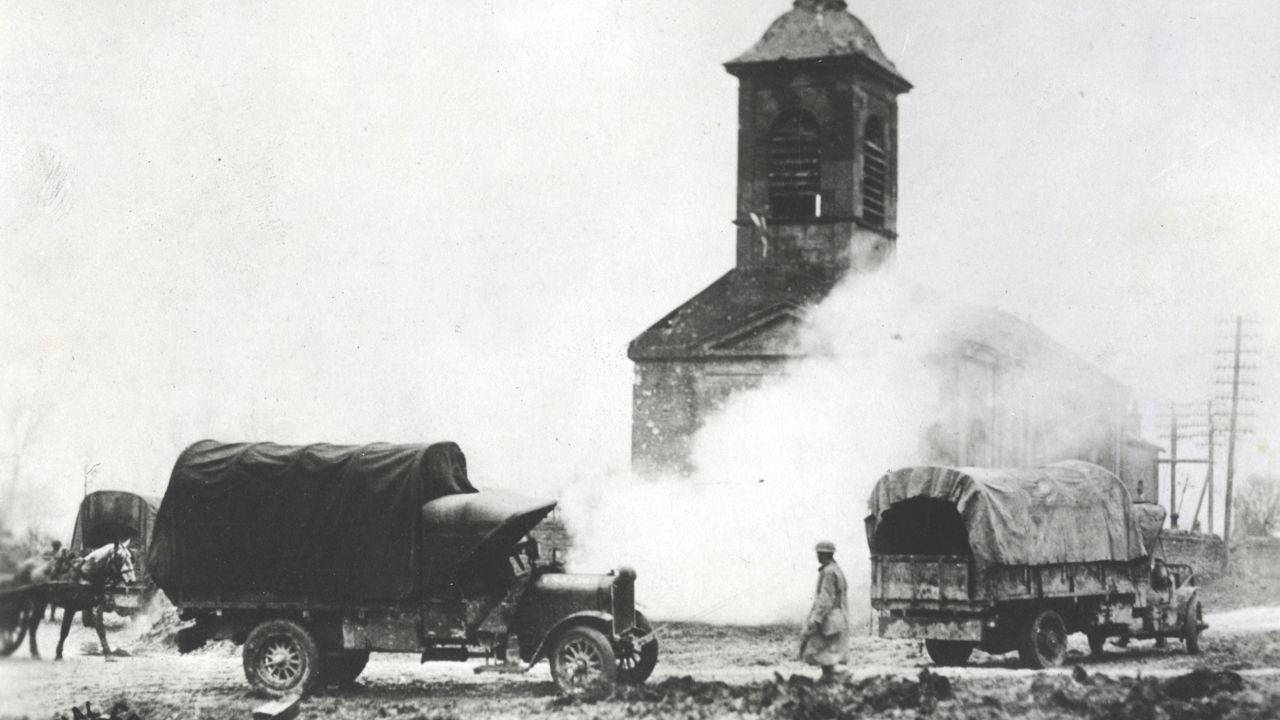 Before: The first American trucks enter Beauclair, France, with supplies on November 4, 1918.
After: A World War I memorial now stands in front of the church.