Editor's Note: Laura Beers is an associate professor of history at American University. She is the author of "Your Britain: Media and the Making of the Labour Party" and "Red Ellen: The Life of Ellen Wilkinson, Socialist, Feminist, Internationalist." The views expressed here are solely hers. View more opinion articles on CNN.
(CNN) —
In an interview with "Good Morning America"'s Robin Roberts for her new memoir "Becoming," Michelle Obama revealed that her two daughters, Malia and Sasha, were conceived using in-vitro fertilization (IVF). Malia, Obama's eldest daughter, was born in 1998, 20 years after the birth of the first IVF baby, Louise Brown, in a hospital in Oldham, England. In 1998, according to the Centers for Disease Control and Prevention, slightly over 80,000 assisted reproductive technology procedures (ARTs) were performed in the United States. Two decades later, that figure has more than tripled. Nearly 2% of live births in the US are the result of IVF and other ARTs (including intrauterine transfer and intracytoplasmic sperm injection, or ICSI, in which the sperm is injected directly into the egg to effect fertilization). Over eight million children have been born via IVF worldwide. A recent survey by the Pew Research Center found that 9% of women aged 35 to 44 reported that they or their partner had undergone fertility treatment.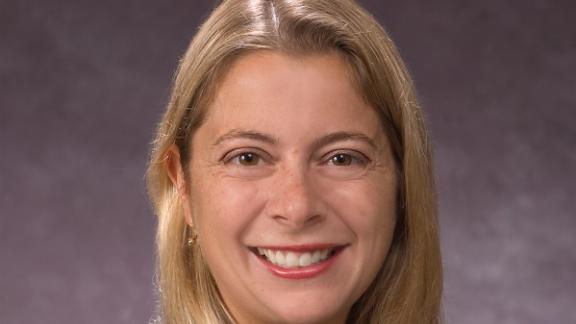 Obama's disclosure that their children were the product of IVF is a welcome addition to this public conversation about infertility, one which will hopefully prompt some women and men to reconsider whether it could be a solution for them. It is inevitable that Obama's star power will help demystify this medical process. But what greater public familiarity with IVF won't do is help the many women and couples struggling with infertility for whom the principal obstacle to parenthood is financial, not psychological. For too many, the price of IVF places the procedure out of reach. The spiraling costs associated with the "infertility industry" mean that the benefits of new assisted reproductive technologies (ARTs) are not equally available to all.
Professional women like Michelle Obama remain most likely to pursue IVF, not just because they have put their careers before childbirth and left it too late to have babies the natural way, as the common cultural myth goes, but because they can afford to. (According to the CDC's most recent report, less than one-third of ART treatments result from a diagnosis of diminished ovarian reserve, which tends to correlate with advanced maternal age, lower than the number of treatments performed as a result of male-factor infertility.)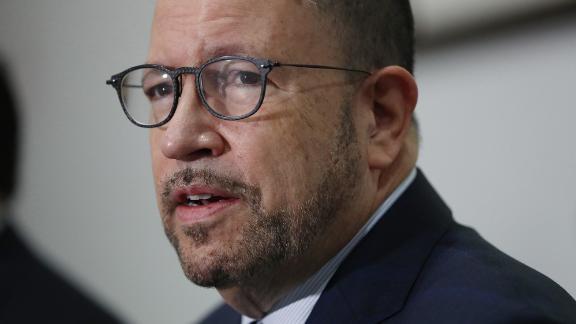 Now playing
03:24
Goya CEO under fire for false Trump election claims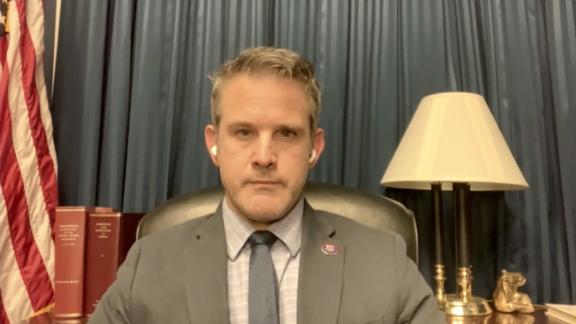 Now playing
03:55
Republican lawmaker reacts to being on Trump's 'enemies list'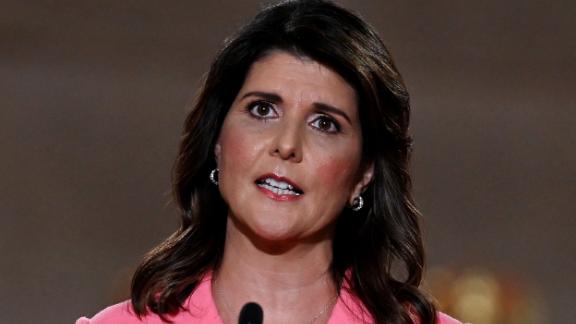 Now playing
04:41
Haley flip flops on Trump, praising his 'strong speech'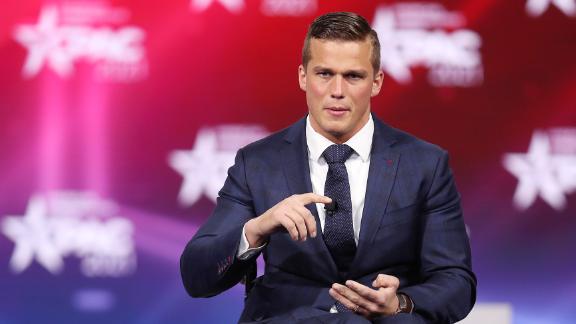 Now playing
04:12
Women allege sexual misconduct against North Carolina GOP lawmaker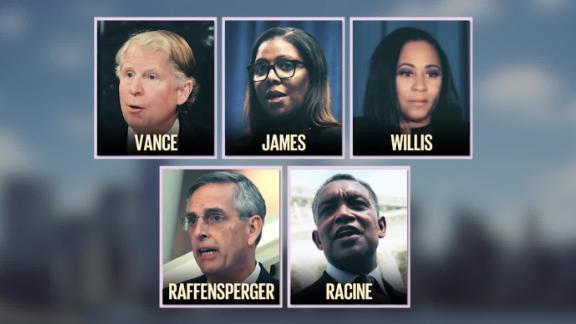 Now playing
02:56
Five elected investigators are turning their attention to Trump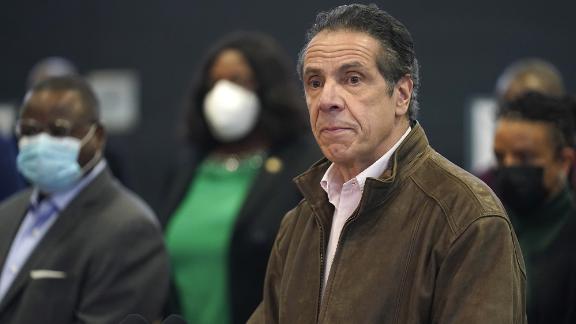 Now playing
04:18
Gov. Cuomo accuser says he hasn't taken responsibility for his actions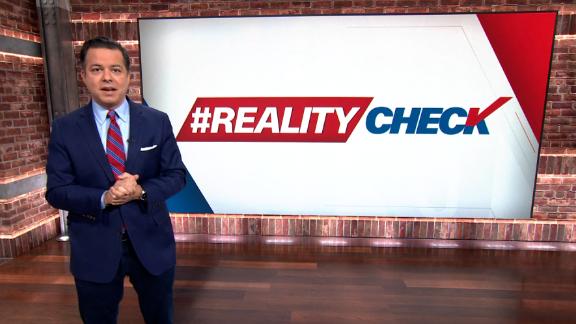 Now playing
03:12
Avlon on CPAC: It was a hyperpartisan temper tantrum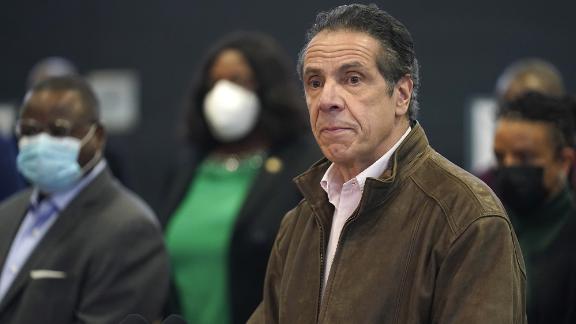 Now playing
02:26
Haberman: This is the first time I can remember Cuomo apologizing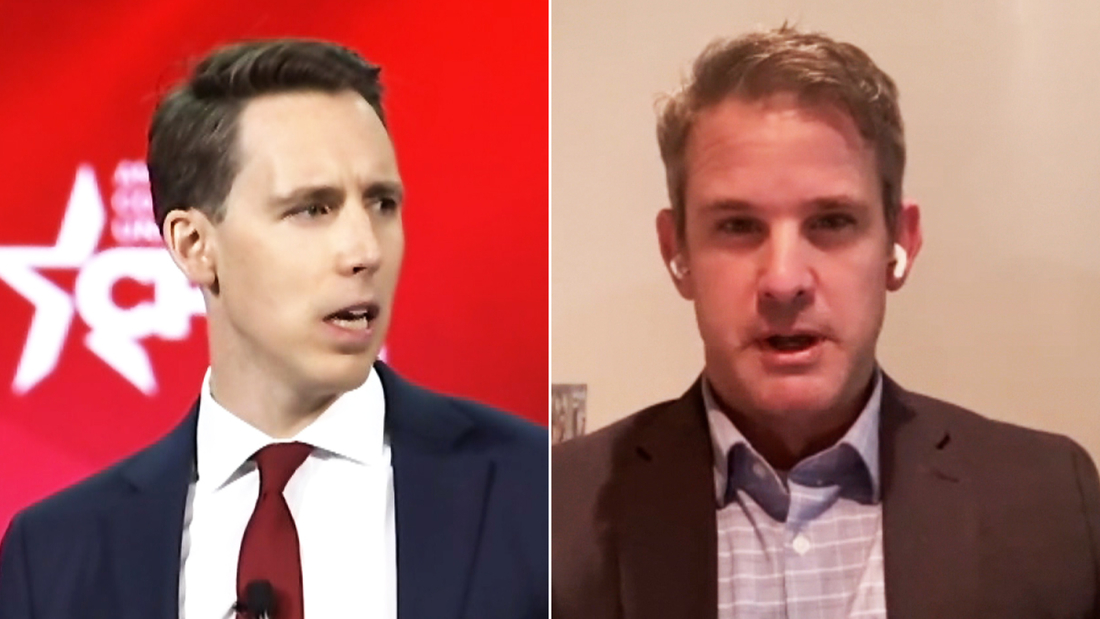 Now playing
02:11
'Sad': Kinzinger blasts Hawley's CPAC remarks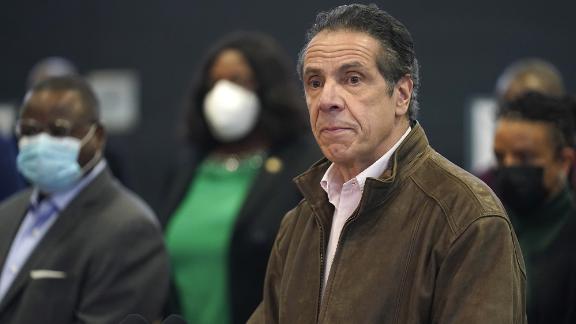 Now playing
01:12
Gov. Andrew Cuomo responds to allegations of sexual harassment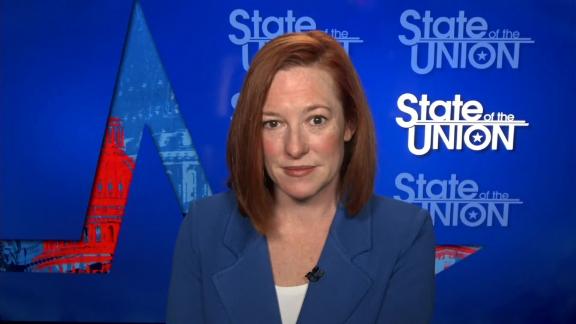 Now playing
03:42
Bash to Psaki: Why hasn't Saudi Arabia been held accountable for murder of Khashoggi?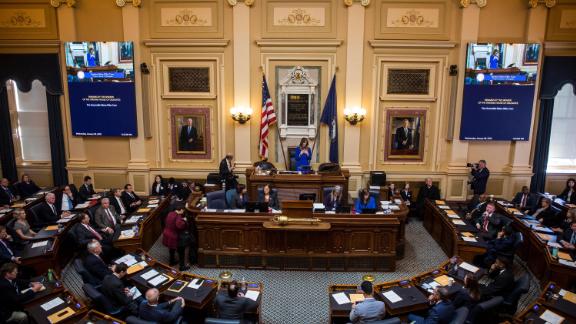 Now playing
04:26
Virginia's political shift from red to purple to blue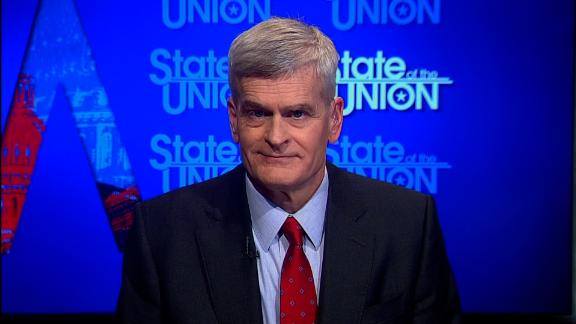 Now playing
01:42
GOP senator: If we continue to idolize one person, we will lose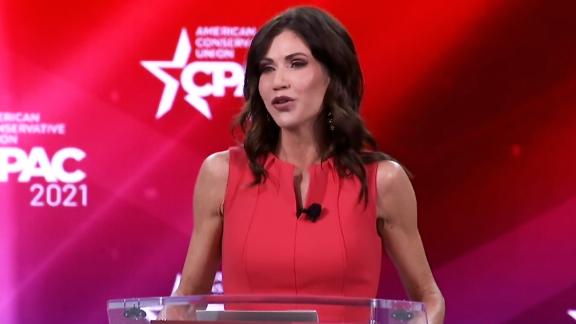 Now playing
01:27
Kristi Noem gets standing ovation for Dr. Fauci dig at CPAC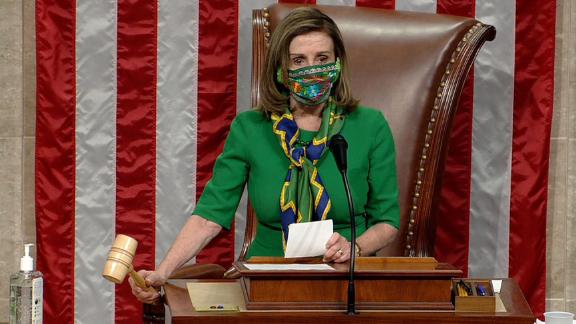 Now playing
02:52
House passes Biden's $1.9 trillion Covid-19 relief package
IVF's high price tag, combined with an uneven insurance coverage has created an entrenched social division between IVF haves and have nots. When the Pew Research Center's figure of 9% of women or couples who have undergone infertility treatment is broken down by race, the discrepancies are stark. While 12% of white women report that they or their partners have undergone treatment, only 3% of black women, and 5% of Hispanic women report the same. This is despite the fact that, as Ann V. Bell recently wrote in "Misconception," women of color are in fact more likely to suffer from infertility. The education gap is equally stark. While 56% of adults with a postgraduate degree say that they have either undergone infertility treatment or know someone who has, only 20% of those with a high school degree or less report experience or knowledge of infertility treatment.
There is, to a certain extent, a chicken and egg aspect to the lower instance of IVF amongst women of color. Because they encounter fewer friends and family who have undergone IVF, they are less likely to consider it as an option. Obama's speaking out about her own infertility will hopefully show African-American and other minority women that IVF is not exclusively a white woman's solution. But while Obama's revelation may inspire a greater interest in the procedure, it does nothing to lower the financial barriers to infertility treatment.
In her recent "Conceivability: What I Learned Exploring the Frontiers of Fertility," Elizabeth Katkin describes spending nearly $200,000 in pursuit of a baby. Katkin's experience is exceptional, and involved eight IVF cycles in America, England, and Russia. More typical is the case of Nurse Frankie, the featured patient on the episode of ABC's long-running medical drama "Grey's Anatomy," which aired the night before Michelle Obama's "Good Morning America" interview. Frankie, described on the show as "skating towards 40," paid "$41,632 for three rounds of IVF and a miscarriage." An IVF cycle costs, on average, $17,000 for drugs and treatment, with additional costs of several thousands of dollars if a patient uses ICSI to increase the chances of success in cases of male-factor infertility; freezes her embryos; or opts to submit her embryos to preimplantation genetic screening (PGS). A bill of $41,632 for three rounds of treatment would be about par for the course for someone whose health insurance partially covered the IVF medication protocol but not the treatment itself.
Sixty-three percent of American women pay for IVF treatment entirely out-of-pocket. Patients who meet strict age and health criteria can potentially hedge against the costs of multiple rounds of IVF by opting for one of the myriad "baby or your money back" programs, first pioneered by Maryland-based Shady Grove Fertility in 1993, which cap the costs for multiple rounds of IVF between $20,000 and $40,000 dollars (often excluding the cost of necessary drugs), with the promise of a refund if the treatments are not ultimately successful. The schemes are essentially shared risk pools for women pursuing infertility treatment without insurance, as those who become pregnant on the first round do not receive a partial refund and effectively cross-subsidize patients requiring multiple rounds of treatment.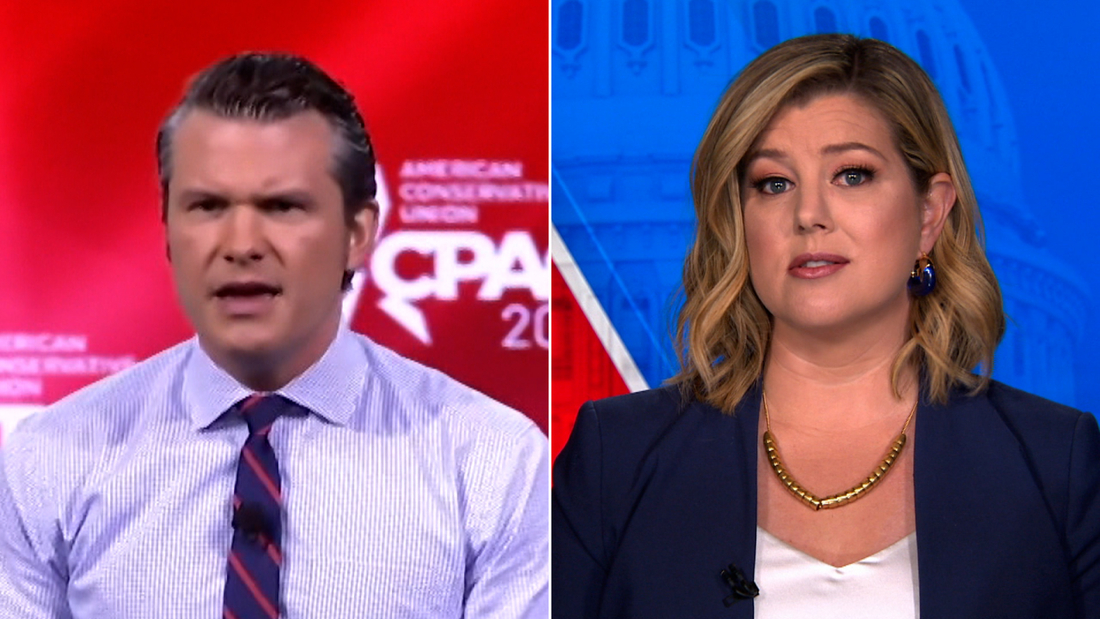 Now playing
07:38
Keilar points out Fox News host's hypocrisy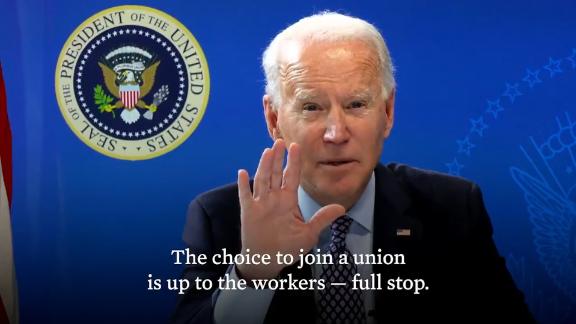 Now playing
01:23
'There should be no threats': Biden's message to union-busters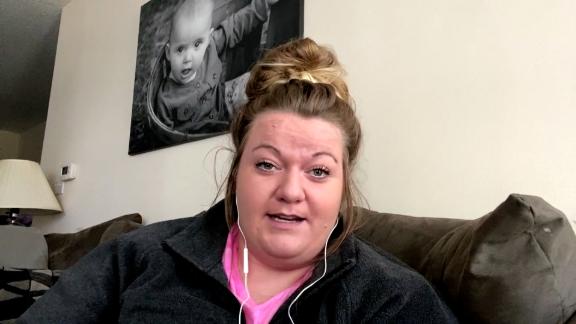 Now playing
07:40
Former QAnon believer shares bonkers conspiracy theory about Biden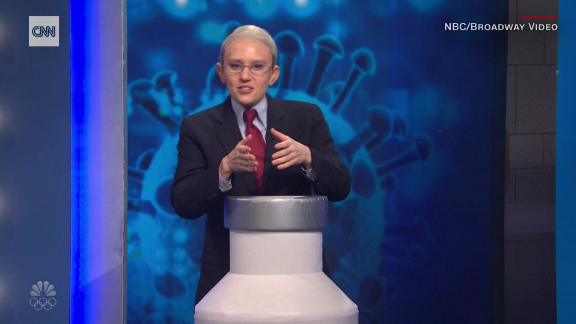 Now playing
01:24
'SNL' has 'Dr. Fauci' helping people get vaccinated