Editor's Note:
Israeli Prime Minister Benjamin Netanyahu has joined lawmakers and leading figures involved in the fight against anti-Semitism by saying he is "concerned" about the results of CNN's investigation into European attitudes toward Jews.
"I'm concerned, because I think anti-Semitism is an ancient disease and when it rears its ugly head, it first attacks the Jews, but it never stops with that, and then it sweeps entire societies, as happened obviously in mid-century Europe," he told CNN's Oren Liebermann. "First in Germany and then throughout all of Europe and the consequences were horrible."
INTERACTIVE: A shadow over Europe
According to the poll, more than a quarter of Europeans surveyed believe Jews have too much influence in business and finance. Nearly one in four said Jews have too much influence in conflict and wars across the world.
Meanwhile, a third of Europeans polled said they knew just a little or nothing at all about the Holocaust, the mass murder of some six million Jews in lands controlled by Adolf Hitler's Nazi regime in the 1930s and 1940s.
Netanyahu said while he is concerned about CNN's results, he was not surprised. He said that society needs to continue the fight against the rise in anti-Semitism – especially with education.
"In your survey, a good chunk – a third of people – hardly knew anything about the Holocaust," he said.
"I think education is important and I think a strong, forceful position is important."
Meanwhile, the Israeli Prime Minister commended European leaders for fighting anti-Semitism.
"I spoke to Merkel, Macron, May and others – they're putting up a fight," Netanyahu said referring to German Chancellor Angela Merkel, French President Emmanuel Macron and British Prime Minister Theresa May.
He also praised leaders who have faced criticism on this issue.
"I'm seeing this in Eastern Europe. I saw Viktor Orban in Hungary – he's opened up a center against anti-Semitism. I saw Sebastian Kurz in Austria – he just held a conference against anti-Semitism, and that's encouraging."
Hungary has previously faced accusations of anti-Semitism in the lead-up to this year's election, with critics of President Orban claiming he has used anti-Semitic tropes during his campaign.
Meanwhile in Austria, the far-right Freedom Party was welcomed into the governing coalition with Chancellor Kurz's People's Party, much to the consternation of the country's Jewish community.
Felix Klein, who was appointed as Germany's federal government commissioner for Jewish life in April, said that while he was upset by the poll's findings, they did not surprise him. "The results of the CNN survey are appalling."
In a statement sent to CNN, Klein said: "For combating anti-Semitism, it is fundamental to keep the memory of the Shoah (Holocaust) alive and nurture a vivid culture of remembrance.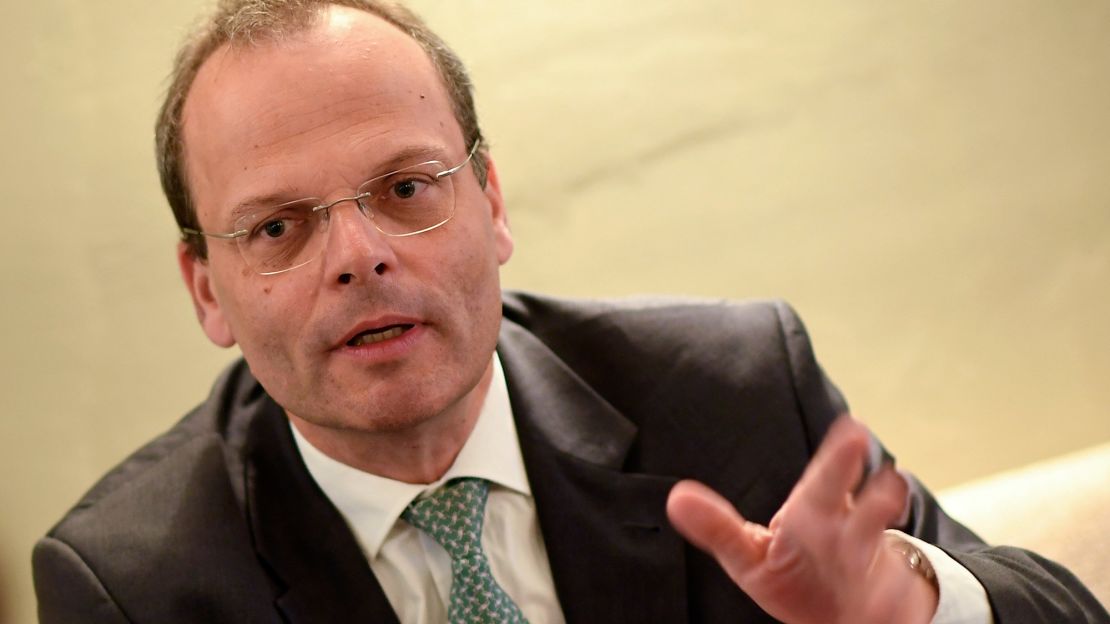 "On a European level, I am going to encourage other states to create national functions similar to mine. We have already started to fight anti-Semitism on the level of the EU, for example by calling for the member states to adopt the definition for anti-Semitism that the (International Holocaust Remembrance Alliance) has formulated.
"The German Bundestag and the German government have adopted this definition in 2017. Our biggest challenge, however, will be to change the views people hold about Jews. This is a task for all of us, and for the sake of society as a whole – because anti-Semitism is a threat for any democratic, open society."
ANALYSIS: Anti-Semitism is alive and kicking in Europe
'Not surprising'
The CNN/ComRes poll interviewed more than 7,000 people across Europe, with more than 1,000 respondents each in Austria, France, Germany, Great Britain, Hungary, Poland and Sweden.
American historian Deborah Lipstadt, author of the forthcoming book "Antisemitism: Here and Now," said the poll showed in "frightening detail, how traditional anti-Semitic motifs persist in Europe."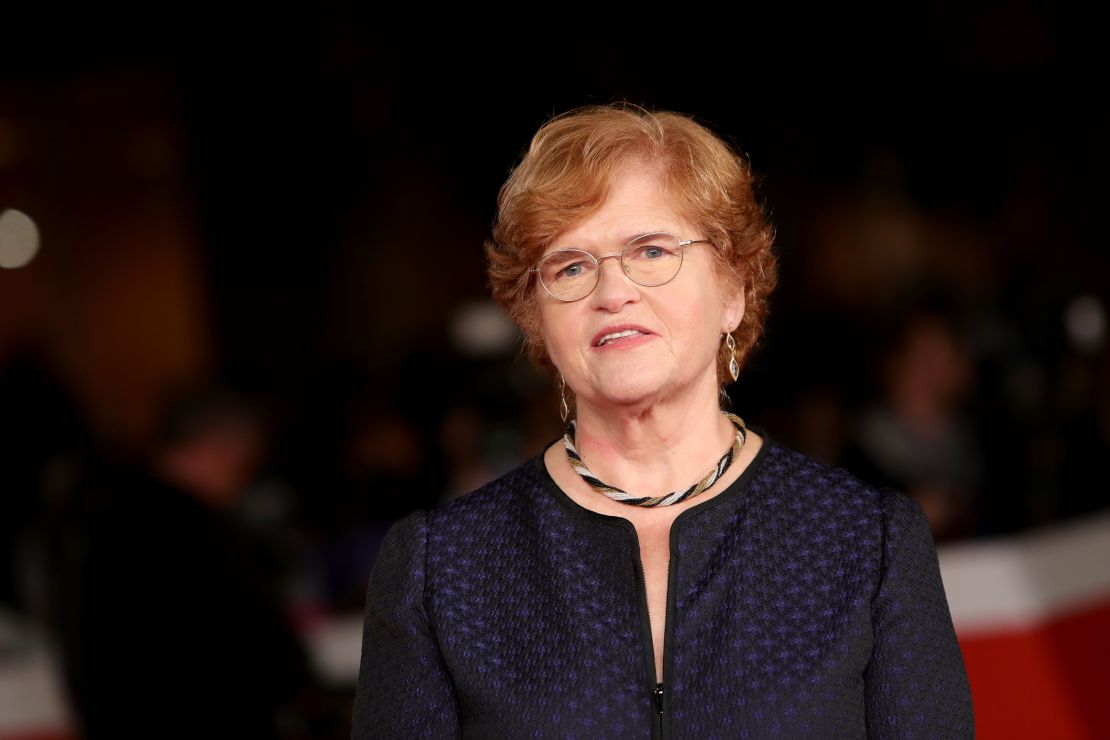 "While, given recent developments, this is not entirely surprising, it is disheartening," she said of the results.
"Stepping back from the specific findings of the study, it is imperative to note that anti-Semitism constitutes a conspiracy theory, i.e. an irrational evidence-free perspective that attributes to all Jews – irrespective of their location, status, age, nationality, world view – the same qualities and stereotypes. Anti-Semitism makes as much sense as attributing to all left-handed people or all blonds similar attributes and behaviors."
Lipstadt, one of the world's pre-eminent Holocaust historians, says she was also disturbed by the ignorance that surrounds the systematic murder of Europe's Jewish population during World War II.
"This is not something that should so easily be forgotten. It should be something about which Europeans should still be grappling. Not because of guilt – today's Europeans are clearly not guilty of anything – but in terms of the society within which they live."
Karen Pollock, chief executive of the UK Holocaust Educational Trust, said the poll confirmed "a worrying increase in the number of people who believe traditional anti-Semitic tropes or hold anti-Semitic views, as well as a disappointing lack of knowledge about the Holocaust."
"Survivors like Susan Pollack do an incredible job of sharing their testimonies, but they cannot do this forever. So, we will redouble our efforts to make sure that her story, along with all other survivors and the victims of the Holocaust, lives on and continue to educate where hate can ultimately lead."
The poll also highlighted a sharpening of attitudes when it comes to the relationship between the Holocaust, Israel, Jews and anti-Semitism.
A third of survey respondents believe that criticism of Israel tends to be motivated by anti-Semitism, while only one in five said it does not.
However, a third of people CNN surveyed said that Israel uses the Holocaust to justify its actions, with half the respondents in Poland agreeing. Only one in five disagreed.
A third of Europeans said supporters of Israel use accusations of anti-Semitism to shut down criticism of Israel, while only one in 10 said that was not true.
"We have always known that for many, being anti-Israel is a natural extension of their anti-Semitic beliefs. This has an impact both on their attitudes to history and to the present," Israel's Minister of Education and Minister of Diaspora Affairs, Naftali Bennett, told CNN.
"What is clear is that it is not only important that people know about the Holocaust, but that they understand the lessons of the Holocaust. The same deeply antisemitic stereotypes and accusations we hear today were the same fuel which powered the death camps."
Danny Danon, Israel's Ambassador to the United Nations, told CNN that the poll findings showed how easy it was for people to forget history.
"We are barely a few generations removed from the Holocaust, and yet these numbers are alarming. Anti-Semitism can take many forms, including denying the Holocaust and questioning Israel's right to exist," Danon told CNN in an email.
"There is a direct connection between not knowing your history, and the rise in anti-Semitism and animosity towards Israel. We need to be more vigilant to ensure we do not forget our past, and protect against this most ancient form of bigotry."
'Attacks do not exist in a vacuum'
Moshe Kantor, president of the European Jewish Congress, took aim at those who blame Jewish people themselves for anti-Semitism, branding such an attitude "absolutely intolerable."
"The results indicate that substantial numbers of European citizens hold dangerous views about Jews, and back up recent figures about anti-Semitic attacks across the continent, showing that such attacks do not exist in a vacuum but are the practical manifestation of longstanding attitudes of hate turning into violence," Kantor said.
"Even more problematic, though, is that many Europeans believe that Jews are somehow to blame for the hatred directed against them, as if Jews raise the issue in bad faith," Kantor added. "To legitimize Jew-hatred is bad enough, but to delegitimize the Jewish right to fight this oppression is absolutely intolerable."
'Astounding'
A spokesman for CRIF, the umbrella body for the French Jewish community, said the poll showed that anti-Semitism is "evolving as a multiform disease."
According to those polled in France, 48% agree that anti-Semitism is a growing problem in the country today. Some 29% know just a little about or have never heard of the Holocaust, while 24% believe Jewish people have too much influence over global finance.
"It is astounding to read that substantial minorities blame Israel or Jews themselves for anti-Semitism," the spokesman said.
France's minister for gender equality, Marlène Schiappa, told CNN the government was "determined to defend the values of the Republic, of equality, and the respect of each individual against hatred."
Earlier this month, the French government announced a 69% increase in anti-Semitic acts through the first nine months of 2018.
"The findings of the study on anti-Semitism in Europe published by CNN International are alarming," she said.
"In France, the increase in anti-Semitic acts, as well as the increase in homophobic acts, is an urgent concern for the government. We will work together to produce counter-speeches and to deconstruct prejudices."
'Entrenched'
According to the poll, 34% of Europeans surveyed know just a little or have never heard of the Holocaust, while 20% of French people between the ages of 18 and 34 said they had never heard of the Holocaust.
And 31% of Europeans polled believe commemorating the Holocaust distracts from other atrocities and injustices today.
"The survey highlights the troubling fact that many entrenched hateful anti-Semitic tropes persist in European civilization, 75 years after the end of the Holocaust," said Avner Shalev, chairman of Yad Vashem, the World Holocaust Remembrance Center in Jerusalem.
"The result of this survey proves the necessity to intensify broad-based efforts in the area of Holocaust education and awareness, which is essential to any effort to contend with anti-Semitism."
Piotr M. A. Cywiński, director of the Auschwitz Memorial, said the poll results underlined the importance of education in tackling hate.
"The anti-Semitic or xenophobic ideologies that in the past led to the human catastrophe of Auschwitz, seem not to have been erased from our lives today. They still poison people's minds and influence our contemporary attitudes in social, political, ethical, and other aspects."
CNN's Oren Libermann in Jerusalem and Elizabeth Joseph in New York contributed to this note.