Some people are particularly hard to buy gifts for – and very often it can be the men in your life. Sometimes they're so practical it seems like they won't use anything they don't need, or maybe they're just not as vocal about what they might want as a gift.
We've scoured the Web to find some of the top gifts for men this holiday season, and organized them based on some different personality types.
We want to emphasize that anyone might be thrilled to receive these gifts, no matter their gender identity. But if you're looking for a gift for a guy, whether he's your husband, boyfriend, brother, dad or friend, there will definitely be something for him on this list – whether he's the down-to-earth type or someone who enjoys the finer things in life.
For the no-frills man
1. Derrick Leather Wallet ($45; fossil.com)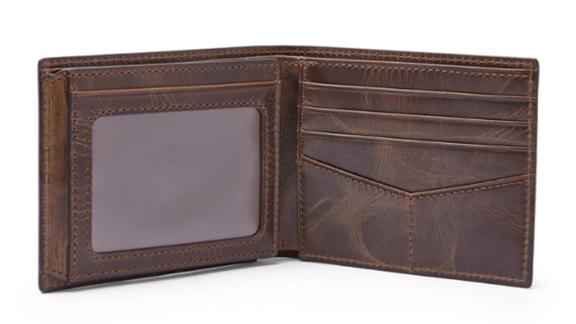 This classic wallet from Fossil is made with high-quality leather designed to hold its quality over time. It comes with 2-in-1 slots, a clear ID pocket and a special lining that protects the chips in credit and debit cards against unwanted scanning. The price includes three-character embossing. You can go festive with gold or silver foil, or opt for a simple blind emboss. Either way, it's a great personal touch.
2. Minnetonka Hardsole Moccasin ($45.95; minnetonkamoccasin.com)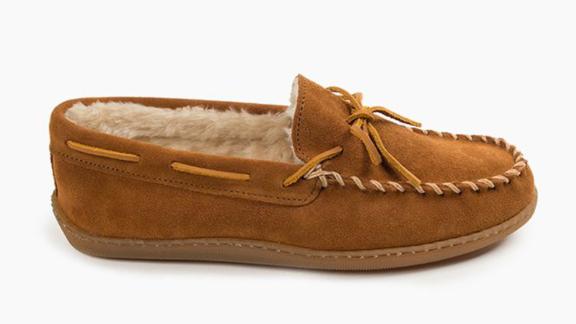 Minnetonka is known for its high-quality products, and this classic design, made of soft suede leather with rawhide laces, is no exception. These are available in three colors and in both wide and extra large sizes. The specially constructed soles are great for both indoor and outdoor wear, and the thick pile lining cushions offer the perfect balance between comfort and style.
3. Uniqlo Flannel Shirt ($29.90; uniqlo.com)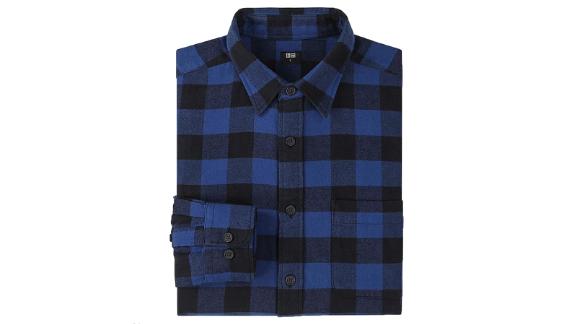 You can never go wrong with a classic flannel shirt. This option from Uniqlo comes in six patterns – so you can pick up two or three – and is made of 100% cotton. If you're concerned about getting a gift that the guy in your life will actually wear, this is one to go with.
4. iPhone Wallet Case ($14.99; amazon.com)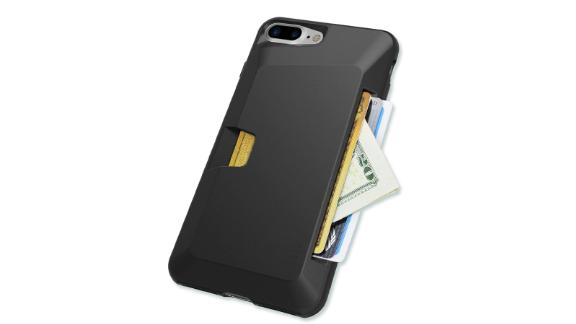 This iPhone case is a sleek, stylish option that will eliminate the need to carry around a wallet. It can fit up to three cards and cash, and has protective features like high-grip textured sides and protective air-pocket corners.
5. MeUndies Mystery 3-Pack ($54; meundies.com)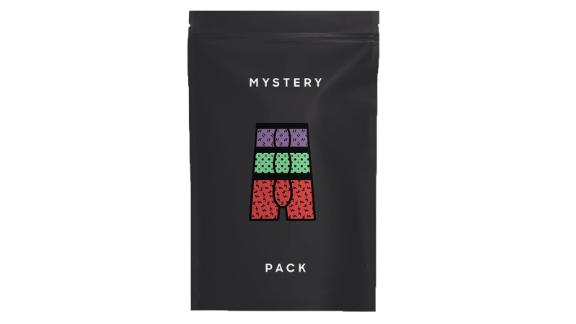 Underwear isn't typically a fun gift, but the MeUndies mystery pack makes it an exciting surprise to see what you'll end up with. There's a variety of prints and colors that could show up in the bag you receive, and they're all made of MeUndies' signature blend of 92% MicroModal and 8% elastane, which MeUndies claims is three times softer than cotton.
6. Fleece Bathrobe ($59.98; amazon.com)
This bathrobe is made from a plush microfleece fabric and comes with a large hood, which is great for staying warm at home during the winter months. It's available in nine color options and four sizes.
For the quirky, fun-loving man