Editor's Note: Anthony Marx is President of the New York Public Library and former President of Amherst College. Jamie Woodson is the former Executive Chair and CEO of the State Collaborative On Reforming Education and former Tennessee State Senate Speaker Pro Tempore. Marx and Woodson are co-chairs of the Knight Commission on Trust, Media and Democracy. The views expressed in this commentary are solely their own. View more opinion on CNN.
(CNN) —
"There is a crisis of trust in American Democracy." That is how the Knight Commission on Trust, Media and Democracy report, "Crisis in Democracy: Renewing Trust in America," opens. We have found crises in journalism, in the state of social media and even in how we define what it means to be an American.
Perhaps one of the few areas upon which citizens can agree is that this pervasive sense of distrust runs deep and will continue to fester unless we do something – and soon.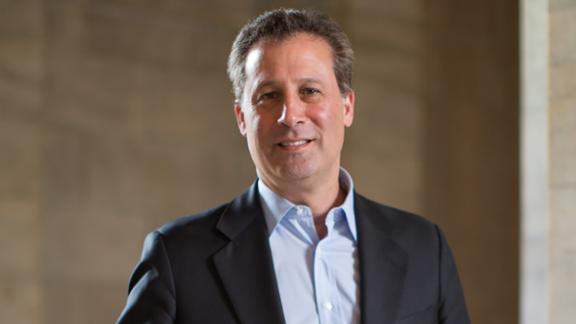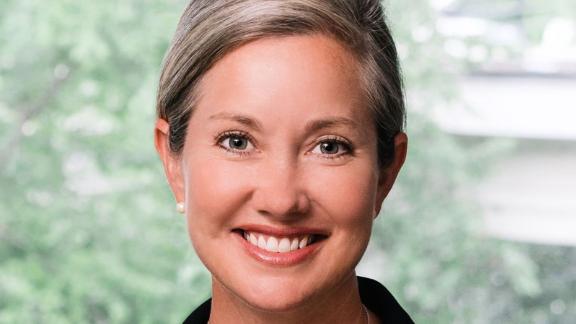 As the co-chairs of the Knight Commission, consisting of 27 American business, media, academic, technology and nonprofit leaders and experts, we are recommending a series of measures to restore trust in ourselves and our democratic institutions.
A key theme? We all have a duty to confront this crisis.
To reach our conclusions, we traveled the country, hearing from urban and rural residents, liberals and conservatives, journalists, tech company executives, academics, politicians and concerned citizens. We commissioned papers, encouraged online dialogue, held formal hearings and participated in one-on-one conversations. Whether in Austin, Racine, New York City, Nashville or Palo Alto, the sense of urgency from those we spoke to was undeniable.
As we began to wrap up this yearlong process, our commissioners engaged in constructive deliberations and reached a consensus. We think it's noteworthy that people from the left and right, Republicans and Democrats, even traditional news organizations and social media, came together and reached agreement.
We realized that our decline in trust didn't begin with the last election, but has been on a 40-year downward trajectory. Our government institutions have not sufficiently performed their roles, and Americans rightly question the fairness of a system that is ripe with inequality.
Politically motivated attacks aside, the media has sensationalized too much in order to get our attention and has too often blurred the line between fact and opinion. The continued rise and popularity of commentary on TV and radio has fed this public confusion. Meanwhile, online technology companies have not moderated their platforms sufficiently, allowing democracy-harming messaging and abuse of the information users have given them. And we have done too little to empower all citizens, regardless of circumstance, with the knowledge and tools required to bring about change.
Informed voters
So, what do we do? Americans need to be more civically and media literate. We are, after all, the ultimate sovereigns in this country, so we must be informed voters. Yet the Annenberg Public Policy Center found that only 26% of Americans could name all three branches of government, and a third could not even name one. More than a third could not name any of the rights guaranteed under the First Amendment. We must do better and commit to an educational system that will have every high school graduate able to pass the basic citizenship test given to naturalized citizens.
National service
Protect users of information
One way to reunite Americans would be to push harder for voluntary national service. Imagine each person serving our country in some beneficial capacity, crossing socio-economic paths just as Americans did when they served in the military together during the draft. While this commission is not calling for mandatory service, we do believe colleges, universities and employers should give benefits to those who do serve. We also need to have more constructive dialogues across socio-economic and geographic divides. Local libraries, which are trusted community bedrocks of democracy, are a logical place to do this. Libraries have been and remain, in new forms, America's civic square.
The new media have made the world smaller, more connected, and in some cases more democratic. More recently, though, the abuses have become intolerable to a democratic republic. As the Commission deliberated over the past year, technology companies began working to improve their methods of moderating the content on their sites – and must continue to do so. But they need to do more to protect their users.
To complement recent privacy legislation proposals, the commission endorses the concept of making technology companies "information fiduciaries." This would require gatherers of information to be institutionally responsible for acting in the best interests of their users, just as doctors, lawyers and banks have to theirs.
Cherish news reporting
One of the attractions of this approach is that users cannot dispose of that duty by clicking a button. The company would continue to have that duty whether it charges for its service or not. However, users should also be able to seamlessly transfer their data from one network to another, should they choose. This would encourage competition where there are now natural monopolies.
As for good old-fashioned journalism – let's protect and cherish it. It's easy to take the press for granted until it's gone, yet this is a reality for millions of Americans who have seen their local news outlets wither away or disappear altogether. We can't reverse the clock, but we do suggest new structures, including some promising nonprofit initiatives, to act as stand-ins for failing business models. For example, we highlight the American Journalism Project, which is currently fundraising to invest in nonprofit community news organizations. And we encourage readers to view reporters as individuals engaged in an act of public service and consider what they're doing to support the news in their community.
Be transparent
In return, we call for media to commit to the principle of "radical transparency." Newsrooms can and should do more to inform their audiences of how stories are reported, what gets selected for coverage and why, with meaningful avenues for consumer input. We already see promising examples of this in action, such as with the PBS FRONTLINE Transparency Project, which provides viewers with access to hundreds of background interviews which traditionally would have gone unreleased, and a commitment to openness should be an industry standard. And newsroom diversity is essential – outlets must reflect the makeup of the communities they serve if they are to fulfill their potential.
Get our free weekly newsletter
These are some of the significant measures that America needs to undertake in order to restore trust in itself and its media. We see this report as a compass for an American conversation, pointing in the direction of restoring American values of responsibility, transparency, diversity, innovation and free expression.
It is a long trek ahead that each of us needs to embark on.
Editor's Note: Meredith Artley, SVP & Editor in Chief of CNN Digital, is one of the members of the Knight Commission.