Think of two beloved smells of summer: the scent of the ocean air, muddled with sunscreen and sunshine, and the crisp, fresh aroma of a brand new book.
As the days grow longer and the temperature soars higher, many take the opportunity to set up their out-of-office reply and head to the beach.
If that includes you, you'll want to pack a book, or two or three, alongside your swimsuit and flip-flops.
From gripping mysteries that have you searching for the next twist and turn, to funny and poignant memoirs that challenge you to dig deep and think critically, the hottest season of the year offers a vast variety of promising books.
Here, 17 best-selling summer reads to pack in your beach bag.
'Queen Bee' by Dorothea Benton Frank ($13.99; amazon.com)
This fiction book debuted as No. 2 on the New York Times best-seller hardcover list in late May, thanks to impressive character development and a feel-good theme set in South Carolina's low country. Be prepared to giggle to yourself as you navigate the dynamic relationships the characters have with love, friendship and each other.
'Searching for Sylvie Lee' by Jean Kwok ($17.48; amazon.com)
Though this literary fiction read was only released in early June, it has already landed a spot on the "Today" show's #ReadingWithJenna book club list. This probably isn't a surprise to you if you read Jean Kwok's earlier New York Times best-seller, "Girl in Translation." What can you expect now? A dazzling display of the unique bonds among women, mothers and daughters. It's a suspenseful read detailing what happens when the oldest daughter in a Chinese immigrant family disappears.
'The Murder List' by Hank Phillippi Ryan ($18.98; amazon.com)
While some readers like brainless romantic books for the beach, others prefer gripping thrillers, like this new release. In this psychological suspense page-turner, you'll follow the journey of law student Rachel North in Boston. While her life seems to be going perfectly — she's married to an impressive man, on her way to a successful career — everything is about to change. Soon, she'll be fighting for, well, her life. Hooked yet?
'Naturally Tan: A Memoir' by Tan France ($11.62; amazon.com)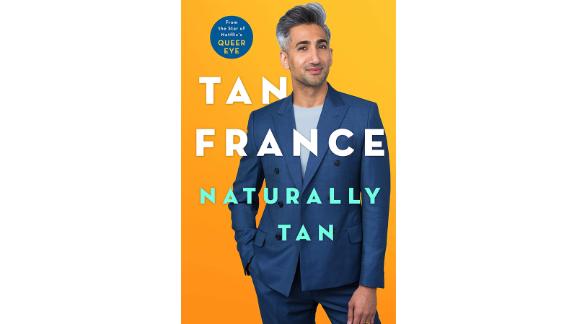 Fess up: Is one of your guilty pleasures Netflix's "Queer Eye"? If so, you won't be able to put down this heartfelt and relatable memoir from star Tan France. He masterfully details what it was like to grow up gay in a traditional South Asian family in South Yorkshire, England, which few people of color called home. He details how he discovered his style and his voice, and eventually came out to his family at the age of 34. As he puts it: "The book is meant to spread joy, personal acceptance, and most of all understanding. Each of us is living our own private journey, and the more we know about each other, the healthier and happier the world will be."
'A Stranger on the Beach' by Michelle Campbell ($19.59; amazon.com)
This mystery is best described as a mix between "Strangers on a Train" and "Fatal Attraction," making for the kind of story you simply can't put down. Here's a preview: Caroline has a lovely beach house with her husband, but their marriage is falling apart. Suddenly, a stranger-bartender appears in her life, and the two start a romance. But not all is fair in love and war — and especially not in obsession.
'Subconscious Power: Use Your Inner Mind to Create the Life You've Always Wanted' by Kimberly Friedmutter ($17.74; amazon.com)
Here's the short list of the star-studded rave reviews this new read has earned: Mike Tyson, Jennifer Hudson and Martha Stewart. As a celebrity hypnotherapist and coach, Friedmutter teaches readers how to overcome their fears, build confidence, release anxiety and realize their dreams. She draws from her training in hypnosis and neuro-linguistic programming to help others get through the tough stuff in life, without letting anything hold them back.
'Hungry' by Jeff Gordinier ($12.99; amazon.com)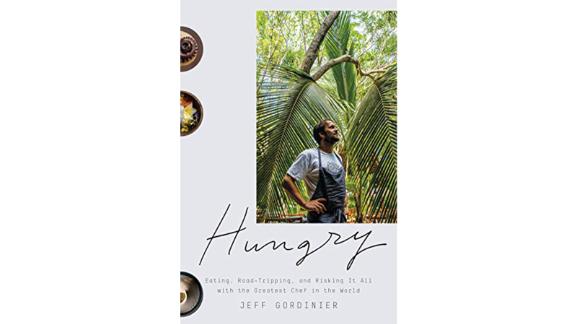 If you would happily describe yourself as a foodie, you'll devour this