Maybe they're home cooks, self-proclaimed foodies, or just people who live and breathe "Great British Bake Off." Whatever the specifics, the common denominator here is that they're people who are happiest in the kitchen.
So when it comes to holiday shopping for these folks, get them gifts that will make their time inventing new recipes, whipping up soufflés or hosting dinner parties even more enjoyable.
To help, we've found the best gifts for cooks and foodies. (And for everyone else on your list, we've got guides for the best gifts for him, gifts for her, top-rated Amazon gifts and stocking stuffers, too.) From a fondue set to a bouquet of charcuterie to a molecular gastronomy kit, all of these gifts are *chef's kiss* perfect.
Hamilton Beach Dual Breakfast Sandwich Maker ($39.99; amazon.com)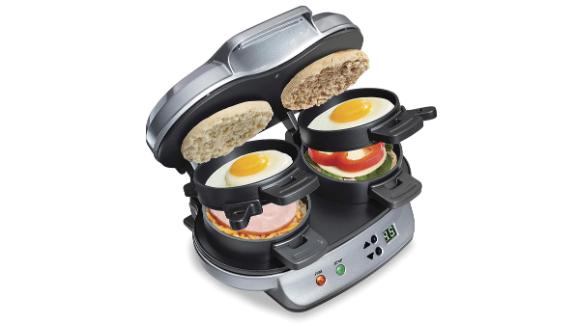 Hamilton Beach's breakfast sandwich maker is a favorite of thousands of Amazon customers, because of its simple, but genius, design that cooks two custom breakfast sandwiches for you in a matter of minutes.
Himalayan Salt BBQ Plank ($30; uncommongoods.com)
We've been quite transparent about our love for Himalayan salt lamps, so naturally we're excited about this BBQ plank. Due to its stable crystal structure that holds temperature well, you can cook on top of a Himalayan salt over a grill to help enhance the flavor of food (reminder: it is salt) and also use it cool as a serving plate to impress guests.
Alpha Grillers Garlic Press ($10.97; amazon.com)
Is there anything more meticulous than cleaning garlic? Help the cook closest to you with this neat garlic press. With a nearly five-star rating and close to 3,000 Amazon reviews, buyers love how easy it is to both use and clean.
Olympia Provisions Salami Bouquet (starting at $50; food52.com)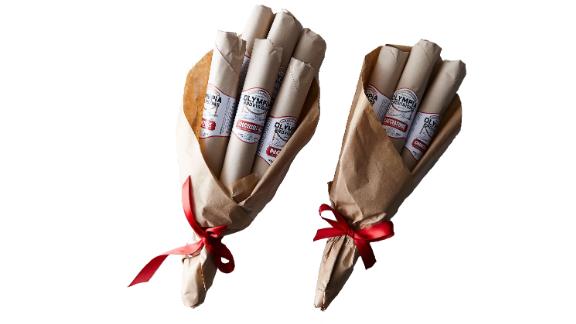 c
Your food-obsessed friends wouldn't go googly-eyed over just any old bouquet. But this arrangement of artisanal salami that they can cook with or enjoy as a simple plate of charcuterie? Now that's another story.
Dash Rapid Egg Cooker ($14.99, originally $19.99; amazon.com)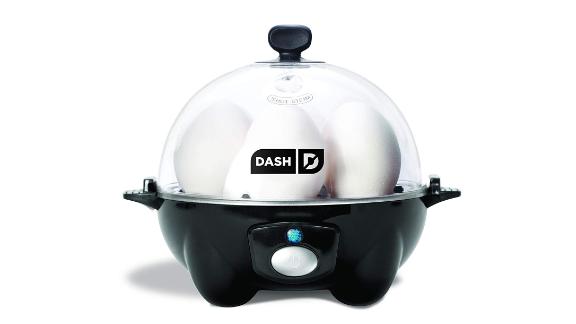 True to its name, the Dash rapid egg cooker can poach and hard-boil eggs in a flash. Simply add water, press a button and get ready to enjoy an egg-cellent meal (yes, we went there) in no time at all.
Cactus Citrus Juicer ($30; uncommongoods.com)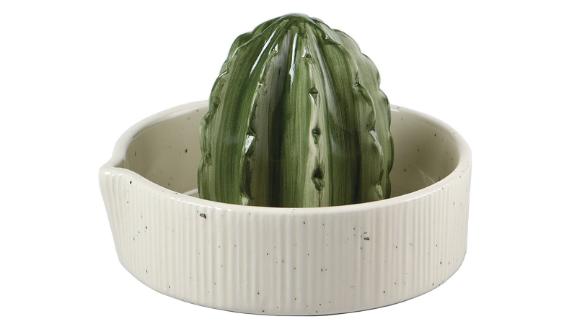 This twist on the classic citrus juicer is a stocking stuffer your foodie family members will absolutely adore. And it looks great on a kitchen countertop.
Le Creuset Round Dutch Oven ($349.95, originally $460; amazon.com)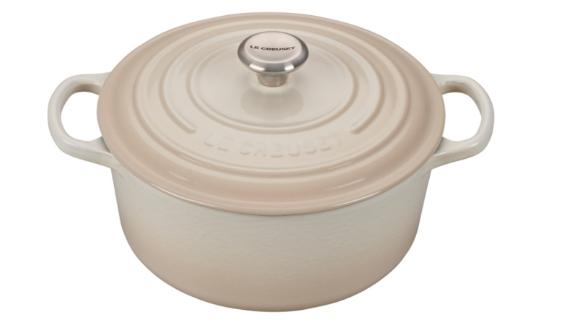 With a lifetime warranty and unparalleled design, Le Creuset is considered by many chefs, professional and amateur alike, the Rolls Royce of Dutch ovens.