Here at Underscored, we recommend and review products all year long, so naturally we're thrilled when we run across a product that's truly great. This year in particular brought us many highly impressive products, from the Echo Dot with Clock that changed our morning routine, to faux leather leggings that became a wardrobe staple, to a Turkish-style rug that helped redesign our interior design, to $6 eyeshadows we now buy in bulk.
To give them all the appreciation we think they deserve, we've rounded up our 50 favorite products that made our lives easier, and a little more stylish, this year. Ahead, check out our top picks in fashion, tech, home and beauty.
Fashion
Spanx Faux Leather Leggings ($98; nordstrom.com)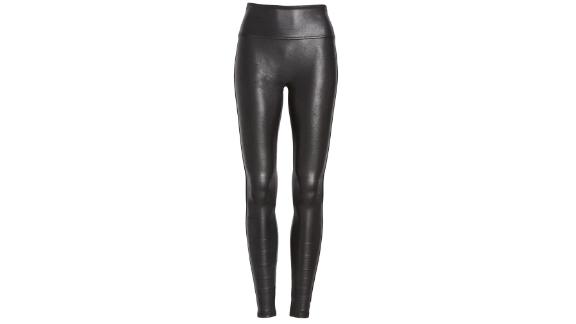 These became our holy-grail leggings for a bunch of reasons. They're soft, extraordinarily versatile, feature a subtle control top to keep everything looking smooth, and when paired with an oversized sweater, help create one of the easiest winter ensembles possible.
Barefoot Dreams CozyChic Robe ($99; nordstrom.com)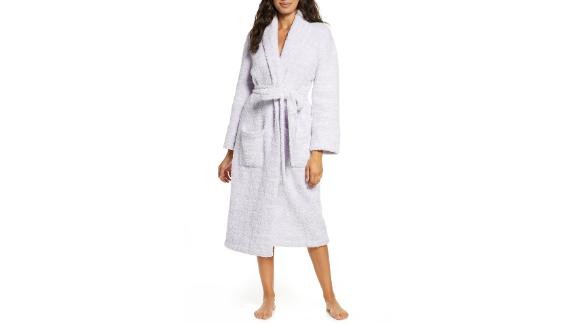 We have become deeply indebted to this comfy robe. Made of plush microfiber that's machine-washable, and available in eight lovely neutrals, it's basically become our home uniform.
Orolay Women's Thickened Down Jacket ($139.99; amazon.com)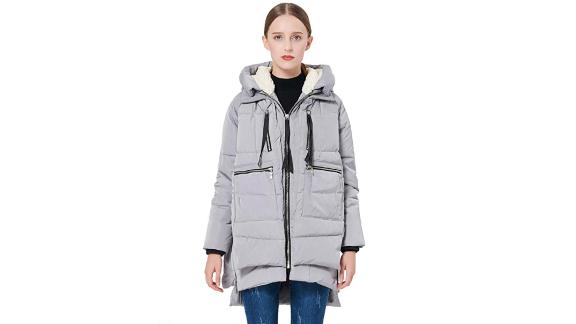 Popular enough to simply be dubbed the "Amazon Coat," we dig this style for its cozy sherpa lining, down-stuffed interior, deep pockets and neutral color options that miraculously make us tempted to buy more than one.
Dagne Dover Medium Dakota Neoprene Backpack ($139, originally $175; dagnedover.com)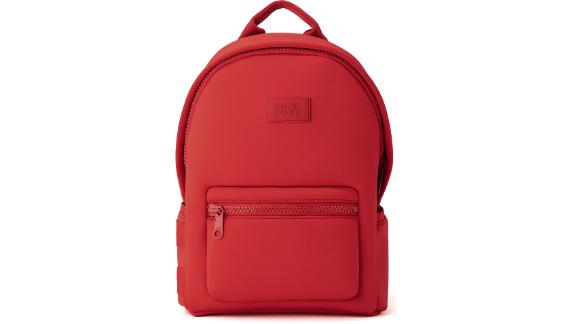 Why does anything neoprene look so darn chic? This monochrome backpack from Dagne Dover may look simple on the outside, but its interior is packed with smart compartments for everything from your laptop to your reusable water bottle.
Hydro Flask Water Bottle (starting at $32.95; amazon.com)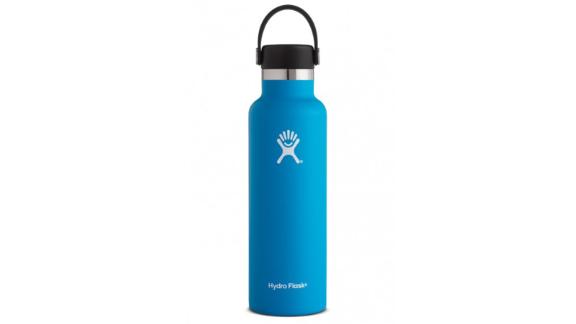 Speaking of reusable water bottles, let's talk about the trendiest one this year. The Hydro Flask, with its minimalistic design that keeps cold drinks frigid and hot drinks scalding for hours on end, was one thing we and VSCO girls could agree on.
Cole Haan ZerøGrand Wingtip Oxford ($49.97, originally $150; colehaan.com)
These lightweight, slip-on casual dress shoes are made of ultra-breathable material to promote airflow and cooling, and feature laces that you never have to tie. There's also energy foam packed into the sole that make every step feel extra-cushy.
Prettygarden Faux Shearling Coat ($31.99; amazon.com)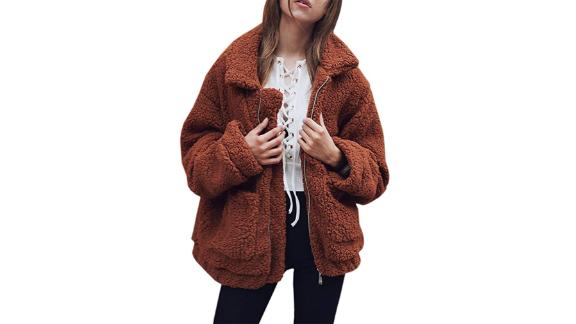 While the Amazon Coat did continue to rule the viral jacket game this year, it had some competition. Meet the Amazon Teddy Coat, a cozier, snugglier, far cheaper alternative that we fell just as hard for.
Outdoor Voices The Exercise Dress ($100; outdoorvoices.com)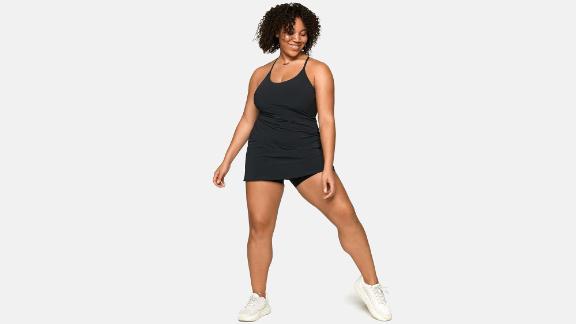 You can go from your barre class to a bike ride to running errands in this impossibly chic Outdoor Voices dress made of the brand's signature LightSpeed fabric, which is sweat-wicking and lightweight. It also features shorts underneath, so you don't have to worry about limiting your workout in the slightest.
Vince Camuto Louise Et Cie Vinn Studded Chelsea Boot ($99.99, originally $198, vincecamuto.com)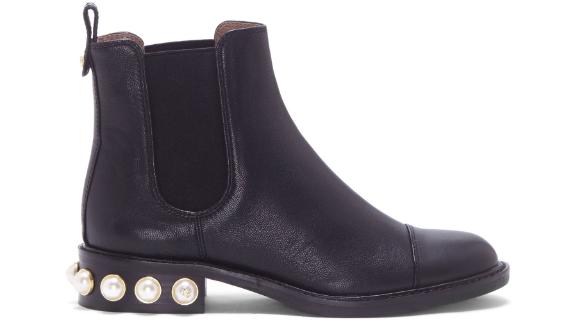 If there was ever a Chelsea boot to get you excited for winter, it's this one. Featuring adorable pearl studs along the heel, this is a boot that not only will cause people to stop you in the street to ask, "Where did you get those?" but will last you many seasons to come.
R.Vivimos Women's Long Sleeve Floral Midi Dress ($28.88; amazon.com)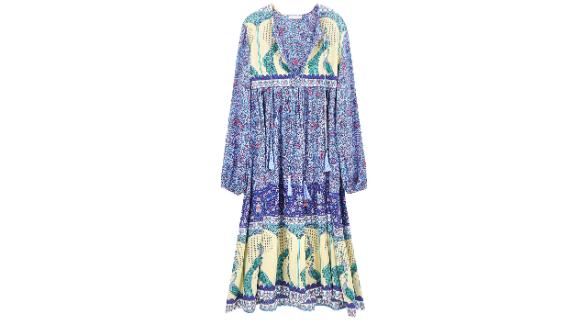 You know about the Amazon Coat, but have you heard about the Amazon nightgown dress? With more than 28 prints to choose from, this easy dress features a deep V, a tie at the neck and long sleeves with elastic at the wrists. If there was ever a house dress that could look chic, it's this one.
Bonobos Washable Merino Half-Zip Sweater ($118; bonobos.com)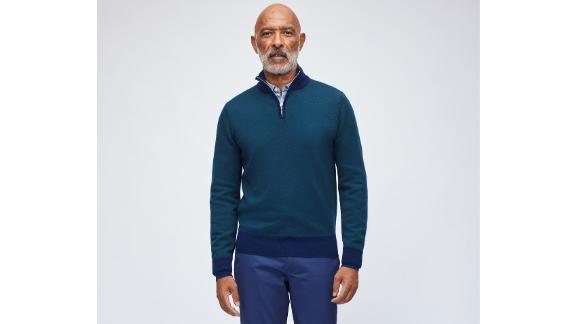 Remarkably, this sweater is 100% merino wool and machine-washable. Available in patterns like herringbone and in rich colors like burgundy and deep blue, this is perfect for throwing on top of a button-down in a chilly office.
Ugg Coquette ($119.95; nordstrom.com)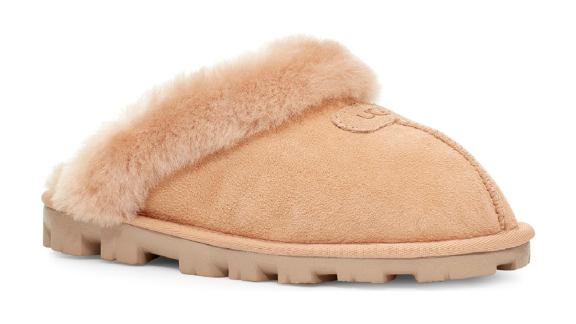 Already this winter, we're devoted to the extra-cozy lifestyle. And these slippers, with their genuine shearling lining and sturdy tread, have taken us from our apartments to our grocery stores (don't judge) in style.
Zella Live-In High-Waist Leggings ($59; nordstrom.com)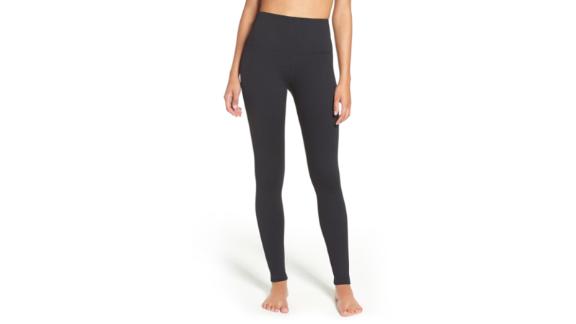 We're clearly big fans of leggings over here, and especially these ones from Zella, which have more than 6,000 glowing reviews on Nordstrom. Among the most comfortable leggings we've ever worn, they feature moisture-wicking fabric and a no-slip waistband and are made of stretchy enough fabric to help smooth all your lumps and bumps. No wonder you really do wanna live in them.
UntuckIt Classic Chambray Shirt ($68, originally $88; untuckit.com)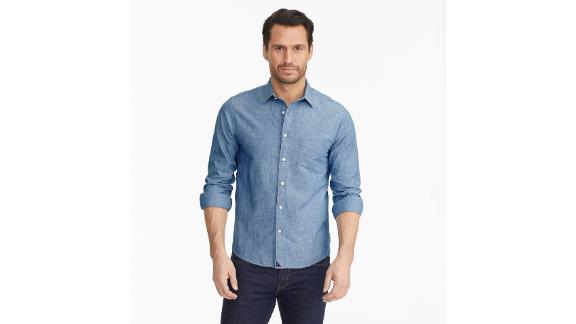 The brand UntuckIt is all about shirts, jackets and sweaters that don't ever have to be tucked in. Like this versatile and on-trend chambray shirt, for instance, which pairs well with chinos or dress pants or even jeans.
Madewell 10" High-Rise Skinny Jeans ($135; madewell.com)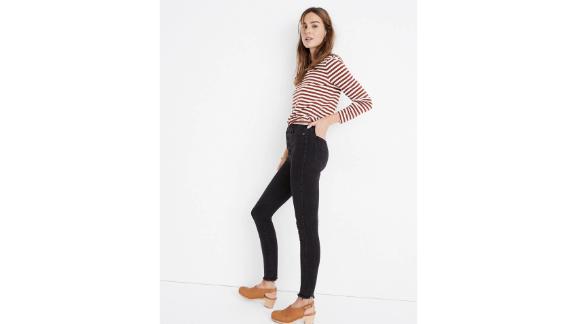 Ask any fashionista what's the best thing to buy at Madewell, and she will no doubt point directly to her high-rise jeans. They're made of durable denim and available in various washes, and the brand has become expert at creating styles with enough stretch to fit and flatter lots of different body types.
Naadam The Essential $75 Cashmere Sweater ($75; naadam.com)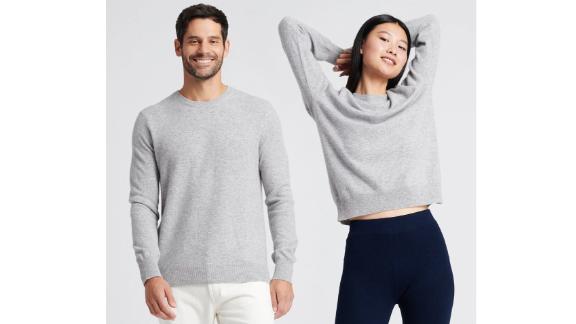 It's hard to find quality cashmere for under $100, but that's exactly Naadam's specialty. These unisex sweaters, which are made of sustainably sourced and cruelty-free cashmere, are the brand's most popular item, with 12 colors to choose from.
Lively The No-Wire Strapless ($35; wearlively.com)
When it comes to strapless bras, we have been long suffering. Well, until now. This year we discovered the Lively No-Wire Strapless, which miraculously did not slip, slide or leave us feeling exposed. It's only $35, and our summer wardrobe just got a lot more interesting.
Latuza Women's V-Neck Short-Sleeve Pajama Set ($19.99-$26.99; amazon.com)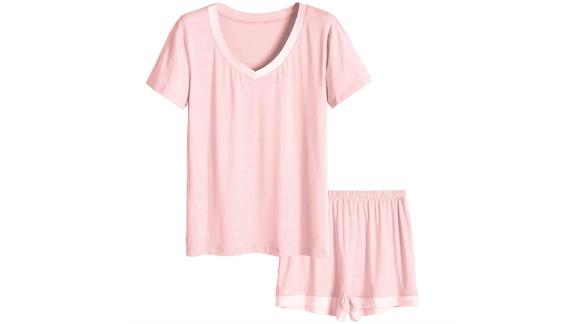 One Amazon reviewer described these pajamas as "heaven," and we have to agree. Available in 25 different vibrant colors, the set is 95% viscose made from bamboo, which is lightweight and cool to the touch, making it ideal for hot sleepers.
Tech
Amazon Echo Dot With Clock ($44.99, originally $59.99; amazon.com)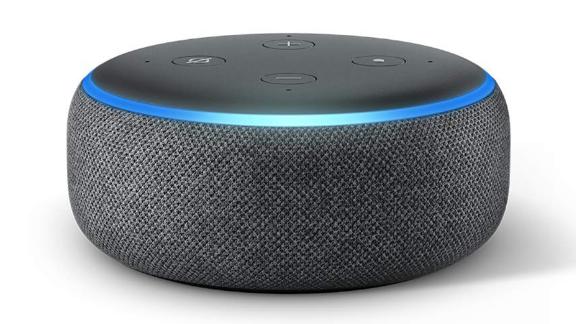 It's a simple upgrade for sure, but consider this a 21st century alarm clock mixed with the best that Alexa has to offer.
AirPods Pro ($234.98, originally $249; amazon.com)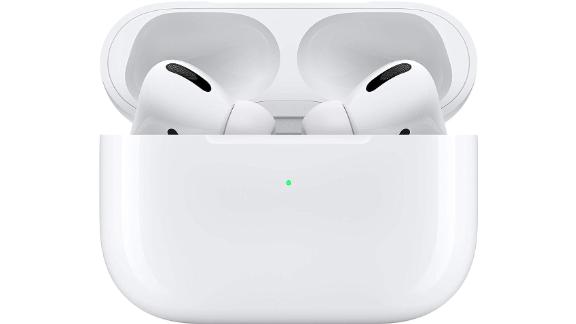 For holiday 2019, Apple doubled down on sound quality for its AirPods by adding noise cancellation and silicone earbuds for a tighter fit.
Samsung Galaxy Buds ($129.99; samsung.com)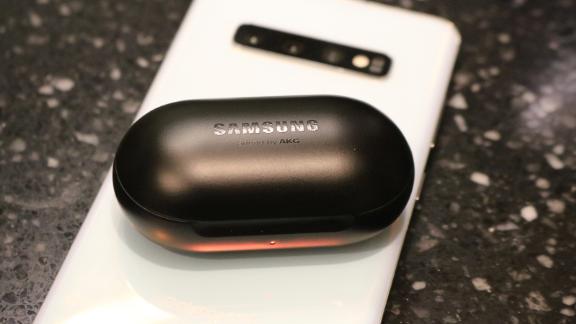 On the Android side, you can opt for any third-party earbuds. But if you have a Samsung phone, then Galaxy Buds are a match made in heaven. They pair easily, offer great sound and fit nicely in your ears.
Galaxy Note 10 and Galaxy Note 10+ (starting at $689.99; samsung.com)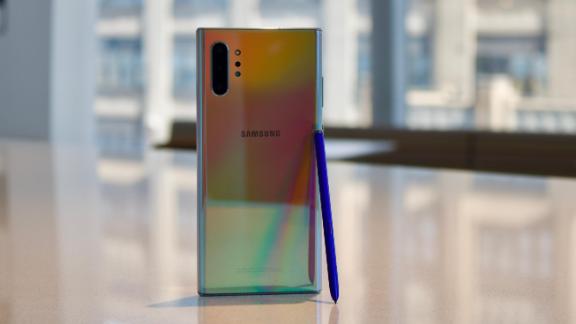 Samsung's latest upgrade to the Note line brought not one, but two devices. They're still super powerful with the latest Qualcomm processor inside, but also feature an enhanced S Pen that takes Air Actions to a new level.
Apple iPhone 11 (starting at $599; apple.com)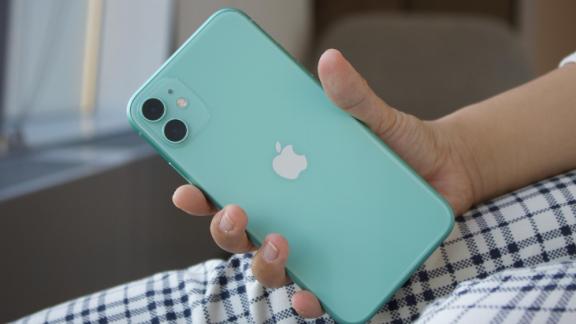 Starting at just $599, this iPhone packs even more high-quality features into an affordable price point. Yes, the iPhone 11 still comes in fun colors and has a 6.1-inch LCD display, but it has the latest processor from Apple and two cameras on the back. Plus you can take Slofies on the front.
Apple Watch Series 5 (starting at $484.98; amazon.com)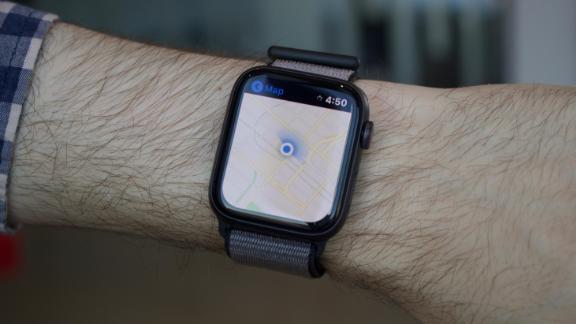 The Series 5 didn't change much, but its one flagship change makes a difference. The always-on display makes the most popular smartwatch feel like a real watch, while still keeping all of its fan-favorite features.
Google Nest Hub Max ($229.99; bestbuy.com)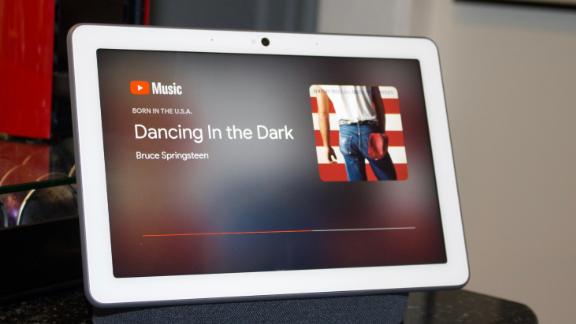 The larger smart display from Nest sticks out as a clear winner this year. With a slimmer design, it gives you more of your space back while still providing an expansive display to view content and to interact with the Google Assistant. Best of all, you can watch YouTube with ease and control it with your hand.
Echo Show 8 ($99.99, originally $129.99; amazon.com)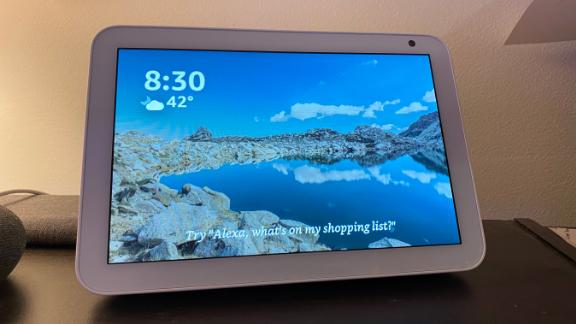 The Show 8 might be the middle Echo Show, but it's a clear winner. With a large display in a smaller build than the original Echo Show, it fits in more places. Plus, the extra 3 inches over the Show 5 makes a big difference for watching content and interaction.
Star Wars Jedi: Fallen Order (starting at $44.99; amazon.com)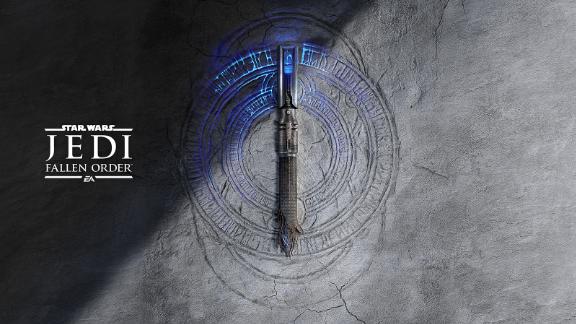 Out now for the Xbox, PS4 and PC, the latest "Star Wars" video game manages to right the course. This one-person story-driven adventure is both exhilarating and engaging all the way through. Best of all, it fits right into the galaxy far, far away and feels like a real "Star Wars" story.
Home
Wayfair Derry Sofa ($565.99, originally $1,350; wayfair.com)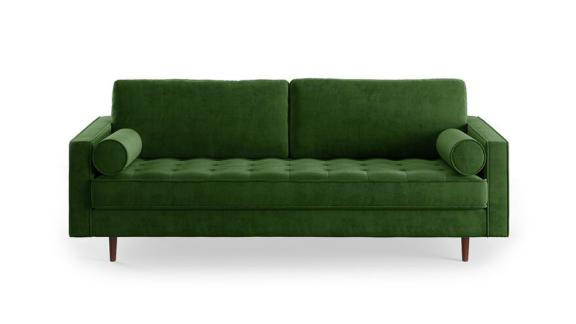 Beloved for its velvet finish, rich colors (don't you love this emerald?) and midcentury vibe, the starter sofa got a major upgrade this year.
YnM Weighted Blanket ($62.90, originally $79.90; amazon.com)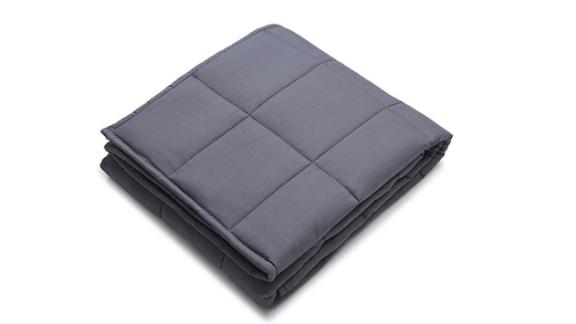 Available in fun prints like terrazzo and various colors like apricot and sky blue, this breathable weighted blanket can be used alone or inside of a duvet cover. It's also one of the cheapest weighted blankets on the market that's still got all the bells and whistles a weighted blanket should have, including various weights to choose from, too.
Dash Rapid Egg Cooker ($19.99; amazon.com)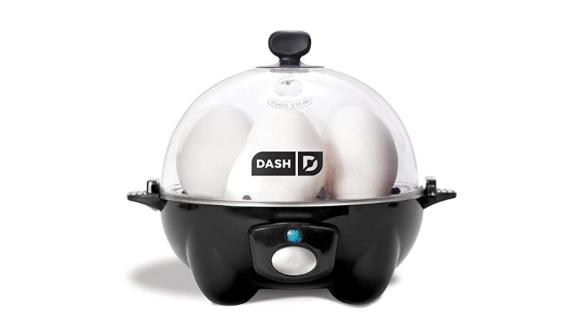 With its ability to poach, hard boil and even scramble, it's hard to think of a kitchen gadget that's saved us more time in the morning than this one.
Zulay Milk Frother ($12.99; amazon.com)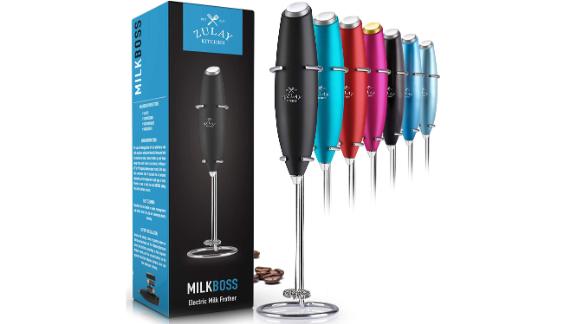 We're passionate about coffee. And if you are too, then we we couldn't recommend this milk frother more. Easy to clean, it can give you the perfect amount of froth on top of your lattes and cappuccinos at the press of a button.