On Amazon alone, there are nearly 250 digital bathroom scales with ratings of 4 stars or higher available for Prime shipping. And that list doesn't exactly offer a rainbow of colors or a wide variety of features — the designs (and even the titles) all start to look the same after just one page scroll. So how does someone even start to choose a digital bathroom scale?
To answer this, we went through thousands of Amazon reviews for an initial vetting, and did some digging and sorting. Then we connected with health and nutrition pros about what's really important when it comes to your weight management, on and off the scale.
First, the good news: Most digital bathroom scales fall into one of three categories: Smart scales, scales with some extras and no-frills scales. Of the roughly 250 digital options with 4 stars or more on Amazon, we've narrowed it down to 13 of the best bathroom scales.
Smart scales
Smart scales offer up a range of data points, but it's not like you can pick and choose among BMI scales versus body fat scales versus water weight scales; most of these souped-up scales have the exact same data offerings. But there are two hiccups with choosing a smart scale.
The first: Although some of the technology is pretty slick, such as syncing data with custom and third-party apps, the data isn't necessarily perfect. "Smart scales are often not so 'smart' because they use parameters like age, height and gender to determine body composition," says Fred Hahn, a certified personal trainer and founder of SlowBurn Personal Training Studios. "These parameters often skew the truth and result in false readings."
Hahn uses an InBody 570 state-of-the-art body composition device — a large scale that retails for around $10,000 — for his clients. So for true body composition, having a fitness analysis done at a gym that's invested in a high-end smart scale can be both more accurate and a better use of your hard-earned dollars.
The second hiccup is that many smart scales on the market calculate things like body fat and body water levels by using bioelectric impedance analysis. BIA is a low-level electrical signal that goes through the body, and it's not recommended for pregnant women, young children, or people who have pacemakers or some other medical devices. Nearly all the smart scales we found use BIA technology.
If those two caveats don't bother you, there is a range of well-rated, high-tech digital scales to choose from — and several connect with popular third-party apps (like this Garmin scale and this Fitbit scale). But even with a solid 4-star average rating, some of these scales also have as many as 20% 1-star reviews that say they don't work so well. So, we sifted out the 5- and 4.5-star digital scales (at super reasonable prices) that have very few 1-star reviews while still offering all the bells and whistles.
Arboleaf Digital Smart Scale ($39.99, originally $50.95; amazon.com)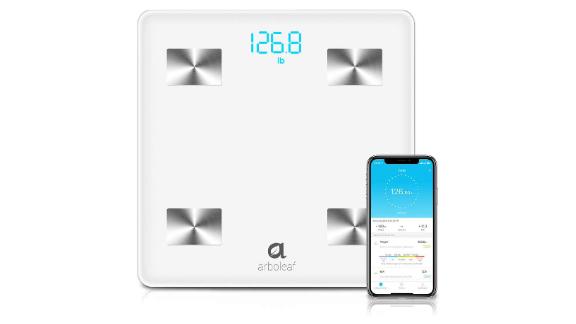 Like several smart scales you'll see available, this scale syncs with numerous third-party apps (like Fitbit, Apple Health, and Google Fit). It can also recognize which household member has stepped on the scale based on previous weigh-ins and then automatically syncs the information to the correct user profile in its custom app.
Redover Bluetooth Body Fat Scale ($28.99, originally $35.99; amazon.com)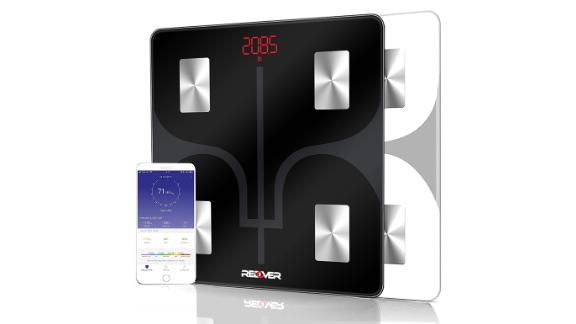 Similar to the Arboleaf in its third-party app functionality, multi-data point promises, and black or white color options, this one might also deserve a permanent spot in your family bathroom but will cost you just a few bucks less.
Renpho Bluetooth Smart BMI Scale ($29.99; amazon.com)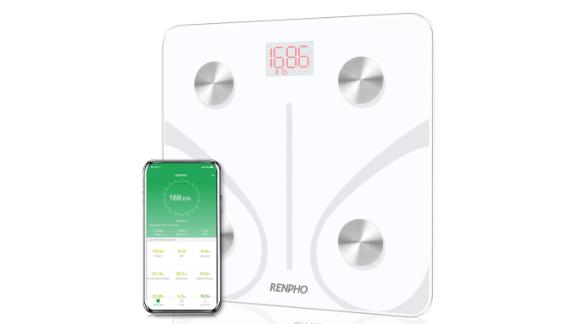 With 25,000 reviews averaging nearly 5 stars, this scale also has a newer version in a glossy black that is on its way to boasting strong ratings.
GreaterGoods Bluetooth Connected Smart Scale ($59.95; amazon.com)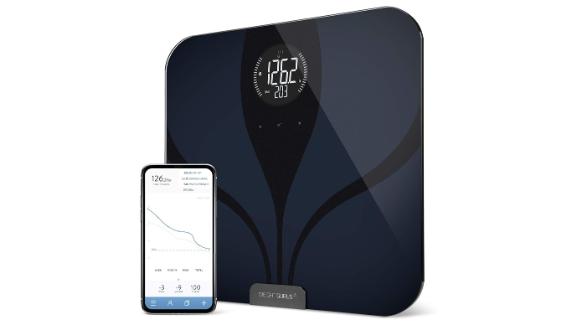 Whether or not you drop the pounds, here's something to feel good about: A percentage of your purchase goes to the charity Love146 to help fight child trafficking and provide care for survivors.
Etekcity Digital Weight Scale ($19.99, originally $24.99; amazon.com)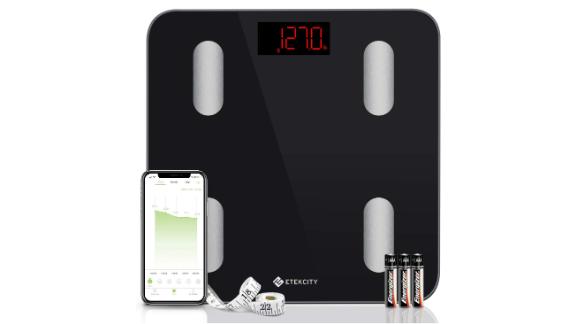 Here's one of the best-rated smart scales with all the bells and whistles — at one of the best prices around.
Digital bathroom scales with some extras