With a spike in anti-Asian discrimination related to the coronavirus pandemic, New York City has formed a team to respond to the incidents.
The New York City Commission on Human Rights announced Sunday that the coronavirus response team would handle reports of harassment and discrimination related to the outbreak, and that the team is made up of attorneys and members of the agency's law enforcement and community relations departments.
Since February, the agency has recorded 248 reports of harassment and discrimination related to coronavirus, more than 40% of which were anti-Asian. During the same time frame last year, the agency had received just five anti-Asian discrimination reports.
"All New Yorkers are facing extraordinary levels of stress right now; discrimination and harassment should not be among them," NYC Commission on Human Rights Commissioner Carmelyn Malalis said. "Even in the midst of a pandemic, human rights cannot be violated, and we encourage anyone who has experienced Covid-19-related discrimination to report it to us."
Woman records racist coronavirus rant while on subway
The cases that are (and are not) reported
Malalis' agency looks at reports of discrimination and harassment that are violations of civil law, while NYPD looks at potential violations of criminal law. Of the 90 hate crimes that NYPD has recorded so far in 2020, 11 have been related to coronavirus, and there was one anti-Asian hate crime reported.
The team is investigating 18 incidents involving housing, employment and public accommodations discrimination based on race.
One of the biggest challenges her agency faces, Malalis said, is encouraging victims to report discrimination. Records of harassment and discrimination are important, she said.
"Creating a record of this time of what is happening and the effect of those anti-Asian attacks and the effect that that rhetoric has on people – that's one of the reasons we're keeping track of these cases," she told CNN.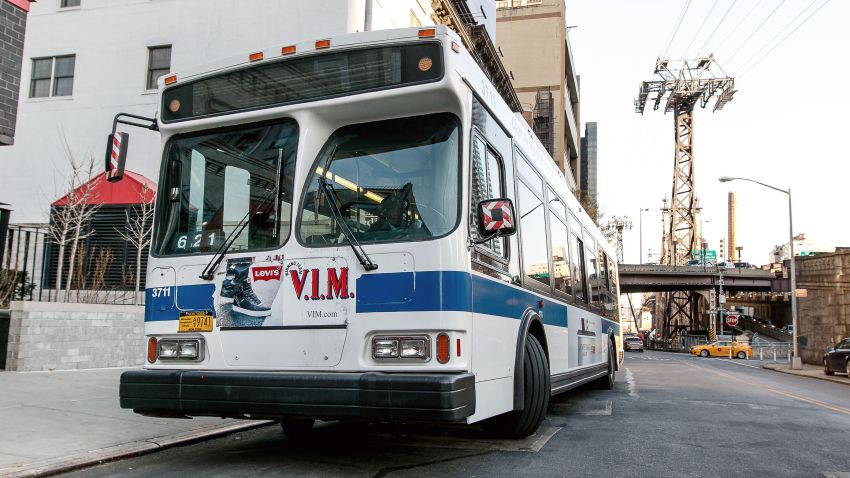 Racism and xenophobia are on the rise as the coronavirus spreads
National rhetoric
Malalis said she is troubled by comments that President Trump has made, including publicly calling Covid-19 the "Chinese virus."
"One would hope that they could look to leaders to instill some sort of calm and safety and security," Malalis said. "When we hear this from somebody who is the president of our country, not only does it stoke incredibly divisive rhetoric and sentiments in different areas and play to the worst in some people but I think about my children. … I think about the other families that are struggling through this."
"It is both personally and professionally incredibly worrisome."
In a study released this month by the Network Contagion Research Institute, an independent third party that tracks misinformation and hate across social media channels, researchers found the coronavirus pandemic has coincided with a surge in Sinophobic, or anti-Chinese, sentiments – especially online.
The report, which surveyed discriminatory rhetoric posted in online forums popular with hate groups, noted that "hateful communities may serve as sources of spread for disinformation and propaganda during politically volatile events for purposes of hate."
One conspiracy theory researchers identified online suggested coronavirus is a bioweapon created by China's government and transmitted by Chinese people.
"We are seeing instances where this Asian conspiracy is seeping into the mainstream, and an outgrowth of that could very well be violence," said Alex Goldenberg, one of the study's authors.
CNN's Mark Morales and Josh Campbell contributed to this report.