It's May the Fourth, aka "Star Wars" Day. And there is a lot to celebrate this year.
We had the conclusion to the Skywalker Saga with "The Rise Of Skywalker" last December. There was the epic start to "The Mandalorian" in the fall, which also gave us The Child, aka Baby Yoda. The final season of "The Clone Wars" wraps up today. Galaxy's Edge opened with Rise of The Resistance at Disneyland and Walt Disney World. And don't forget the 40th anniversary of "The Empire Strikes Back" is on May 21.
With all this content, both new and old, there are more than just product launches for May the Fourth. There's also freebies and discounts. So whether you're a Padawan or a master Jedi, hop in the Millennium Falcon and hit the hyperdrive for the best May the Fourth has to offer.
Funko Pops!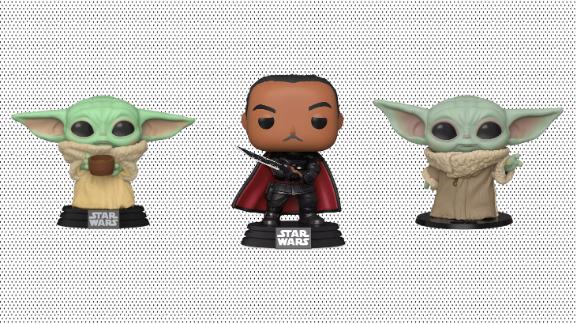 Make no mistake, The Child, who we affectionately refer to as Baby Yoda, has stolen our hearts — along with the heart of the Mandalorian. So we have quite a few reveals on May the Fourth.
Funko has an array of new pops, including Mando and The Child together (complete with his pod). You can also relive classic moments like The Child munching on a frog or drinking soup from a cup. All of the new Funko Pop! are up for preorder now and will ship in July. You can, of course, also grab Mandalorian, IG-11 and Cara Dune Funko Pops.
"Star Wars" Funko Pops! aren't just limited to "The Mandalorian." You can get Luke Skywalker, Darth Vader, R2-D2, Rey, Kylo Ren, Poe, Anakin Skywalker and plenty of other favorite characters.
Toys