You've already secured your face mask (or made your own), stocked up on hand creams to rehydrate your over-washed hands and have begun to transition into your work from home life. However, there's one must-have item that you may be missing to help protect yourself against the novel coronavirus: hand sanitizer.
The Food and Drug Administration (FDA) advises we use hand sanitizer with at least 60% alcohol when we don't have access to soap and water to wash our hands for at least 20 seconds.
The only issue: Hand sanitizers have been hard to find. Even worse, many we've come across smell strongly of alcohol, and that's pretty much it. So we went out and found 16 of our favorite hand sanitizers that smell lovely and come with at least 60% alcohol.
Touchland Power Mist in Mint ($12; touchland.com)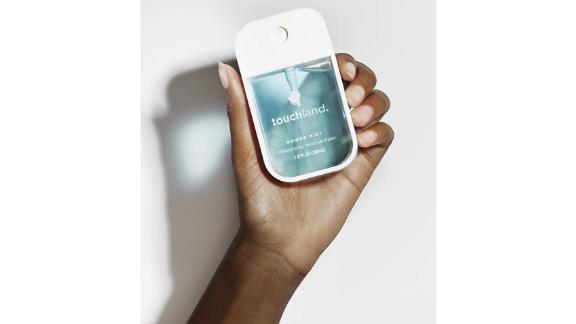 Mint isn't a usual suspect when it comes to hand sanitizer aromas, but Touchland isn't your old-school hand sanitizer. Beyond the chic packaging, these sanitizers contain 67% ethyl alcohol, so you can rest comfortably knowing you're eliminating potentially dangerous germs. It's a nongreasy formula that absorbs quickly, and there are about 500 sprays per bottle.
In addition to the mint, we also love the fresh watermelon and vanilla cinnamon versions.
Megababe Squeaky Clean Hand Sanitizer ($9.99; target.com)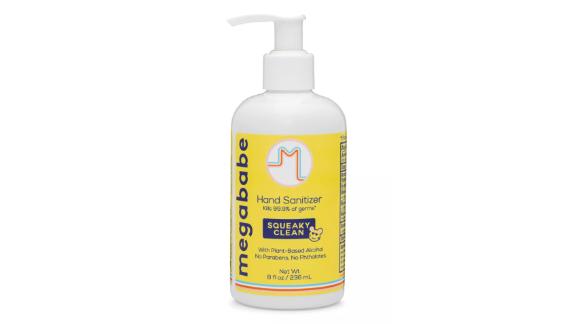 If you want to support a female-owned business while staying clean, consider this Squeaky Clean hand sanitizer from Katie Sturino, a blogger and body positive fashion influencer in New York. Her rinse-free option smells like lemon, is made with 62% ethyl alcohol, dispenses easily from the bottle and is in stock at Target, so you know it's affordable.
Grove Collaborative Hydrating Hand Sanitizer - Spray ($3.95; grove.co)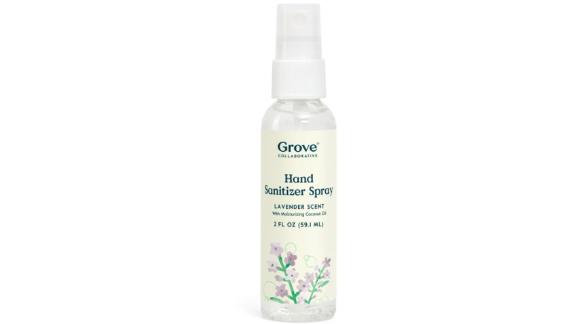 Reviewers rave about the lovely, subtle lavender scent of this formula, available as a spray or gel sanitizer, which has 62% ethyl alcohol. They also love that since it also packs coconut oil, it doesn't dry out your hands.
Uncle Bud's Hemp Hand Sanitizer ($10; kohls.com)
Uncle Bud's is a non-goopy THC-free option made with 70% ethyl alcohol. Organic hemp seed oil, which is known for hydrating the skin without congesting pores, leaves behind a light, yet refreshing scent.
Honest Hand Sanitizer Spray in Coastal Surf ($2.99; amazon.com)
Honest Beauty, founded by Jessica Alba, has a hand sanitizer that smells like a beach vacation, which is something we all desperately need right now.
EO Products Hand Sanitizer ($16.89 for a pack of 2; amazon.com)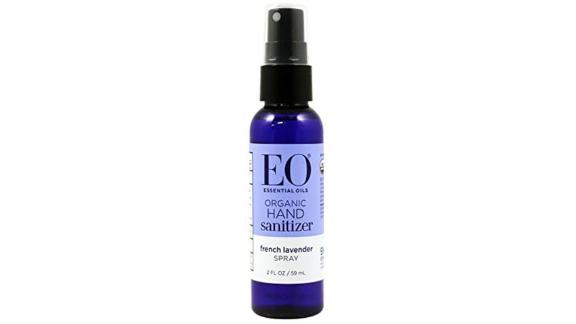 I've used this lavender-scented hand sanitizer since 2018. Not only is the scent calming, but it leaves your hands ultra-moisturized.
Poo-Pourri Antibacterial Hand Sanitizer ($5.99; amazon.com<