Many of us grew up snoozing on cotton pillowcases — but it turns out silk pillowcases are way better when it comes to beauty sleep. Unlike the cotton variety, silk pillowcases can reduce friction on skin and hair — and with it, frizzy bedhead and those weird morning creases in our faces.
We spend (in theory) one-third of our lives against our pillows, so making this swap is one way to instantly upgrade not only our beds, but our lives. Plus, silk is nice and cooling, and just feels so darn luxurious. But silk pillowcases can be pricey, so you want to be sure you're buying ones that are a great value. And that's where we're jumping in.
What to look for in a silk pillowcase
First off: It's really easy to mix up satin and silk.
Silk is a natural fiber and satin is a weave (the method by which fibers are made into a fabric). Satin fabric can be woven with different kinds of fibers, such as rayon, polyester, nylon and silk blends. Silk is just, well, silk. Silk costs more than satin, since it's harder to produce (you know, wrangling silkworms and all).
The fabric weight of silk is expressed as momme, or mm (the equivalent of thread count with cotton bedding.) You'll see pillowcases that range from 15 to 30 momme, with 19 about typical. Mulberry, produced by silkworms fed on mulberry leaves, is the highest quality silk, with the longest and most uniform fibers, so the fabric is uber smooth and durable.
Silk is also naturally hypoallergenic. After all, it's a substance that evolved to protect growing silkworms, and so is known to be resistant to mold, mildew, fungus and mites.
Even understanding all that, wading through the many (and we mean many) silk pillowcases on Amazon can be a bit maddening. Yes, they do all look pretty much alike. So we combed through countless comments from the most enthusiastic reviewers on Amazon to uncover the top silk pillowcase picks, all of which have at least a 4-star rating and hundreds (if not thousands) of reviews. To make comparison straightforward, all prices are for one queen-size pillowcase, unless otherwise noted. Consider your silk pillowcase shopping sorted.
Alaska Bear ($23.99, originally $45; amazon.com)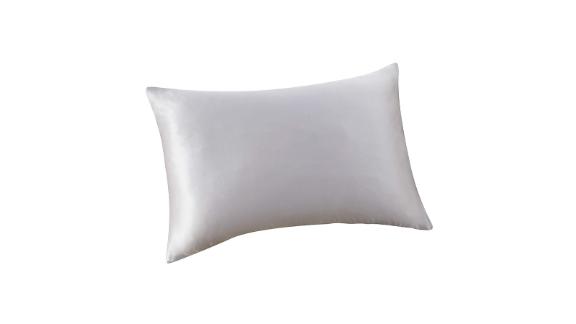 Consistently earning high marks from thousands of Amazon users, this 19 mm winner comes in 40 colors and prints, including ones with fun sayings. It's crafted of 100% mulberry silk and boasts a side zipper.
One reviewer, who had a big problem with bedhead, came away amazed: "I've always heard silk pillow cases helped to keep hair healthy. What a difference and in only one night. My hair was smoother and I didn't lose a handful when I washed my hair in the am. Truly! It's a game changer."
Beauty of Orient ($25; amazon.com)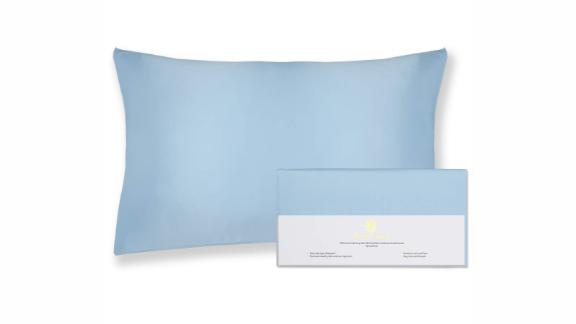 Made of extra-long 100% mulberry silk fibers, this 19 mm luxe case comes in an assortment of rich colors. It closes with a zipper that's the same color as the pillow for an elegant look. As one buyer raved: "This is the best silk pillowcase I've ever had. I have curly hair, and when I straighten it, it has stayed beautiful for days which never happens!"
Celestial Silk ($36.99; amazon.com)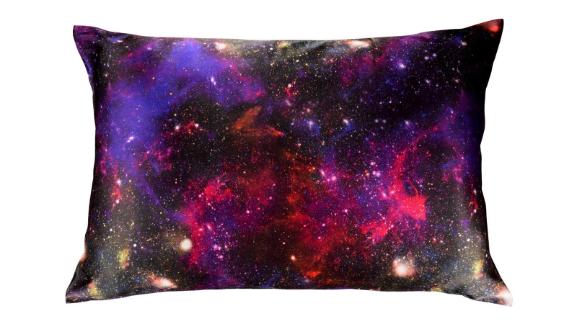 A truly posh pick, this pillowcase is 100% pure mulberry silk and made with a charmeuse weave. That makes it extra lustrous to the eye and touch. It has a side zipper and a 25 mm weight. And it comes in a wide array of designs: 25 colors and designs, including Black Marble and a cool Galaxy design. It also comes in a gift-worthy box with a hand-signed card, which several reviewers thought was a nice touch.
One reviewer added, "This pillowcase is durable and lovely, and the zipper is perfect. I was shocked to discover that it actually keeps my hair from looking dirty and crazy. I have fewer flyaways and spend less time camouflaging slept-on hair everyday."
Fisher's Finery ($47.99; amazon.com)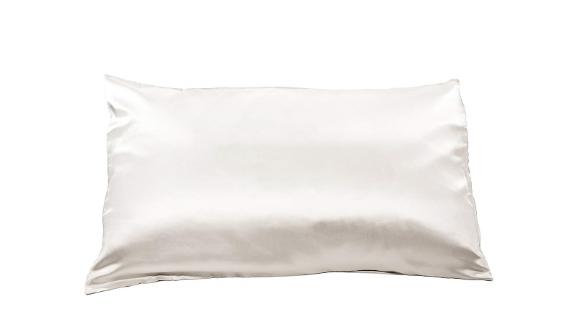 Hot sleepers will feel cool and comfy on this pillowcase, thanks to its excellent moisture-wicking properties. It comes in 11 colors and weighs in at a substantial 25 mm, which a few reviewers called out as making a huge difference as compared with lower mm options. As one reviewer put it, "This pillowcase is the real deal though. It is luxurious, soft, and feels almost like running your hand over a ripple in water. This pillowcase makes you want to sleep on it."
Jaciu ($25.99; amazon.com)