CNN —
Halloween, yummy apple recipes and all things pumpkin spice are just a few of the things we're looking forward to now that October is officially underway. We're also extremely excited about all of the new book releases coming this month and can't wait to dig our noses into some thrilling mystery novels, romantic comedies, fantasy series and more that are making their debuts.
To get you started, we picked out 20 of the most intriguing and exhilarating new book releases of October, all of which you can shop with the click of your mouse from Amazon. From the highly anticipated new fantasy trilogy "Black Sun" by Rebecca Roanhorse to the heartwarming 21st-century romance novel "Memorial" by Bryan Washington, this month's new releases are gripping, haunting, inspiring and heartfelt — and they'll have you laughing, crying, screaming and staying up late just to find out what happens next.
'Invisible Girl' by Lisa Jewell (available October 13, starting at $14.99; amazon.com)
Amazon
"Invisible Girl" by Lisa Jewell is one of this month's most anticipated new releases, thanks to its thrilling, twisted and haunted storyline. The tale follows a disgraced teacher named Owen Pick; the Fours family and its child psychologist father, Roan; and a young girl named Saffyre Maddox and how their lives intersect in the wake of her disappearance. This is one gripping thriller you won't be able to put down.
'Leave the World Behind' by Rumaan Alam (starting at $14.99; amazon.com)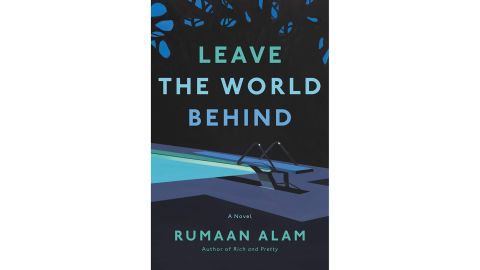 Amazon
When Amanda and Clay rent a luxe home on Long Island with their teenage son and daughter for a weeklong vacation away from the hustle and bustle of New York City, they expect to relax and spend quality time together as a family. But when the house owners show up in a panic over a blackout that's swept the city, the two families are tested in more ways than one. Should they trust one another to get through the crisis? You'll have to read to find out.
'The Devil and the Dark Water' by Stuart Turton (starting at $8.57; amazon.com)
Amazon
This supernatural thriller takes place in 1634 and follows the world's greatest detective, Samuel Pipps, and his loyal bodyguard, Arent Hayes, as he is shipped across seas to Amsterdam to be executed for a crime he may or may not have committed. Aboard the ship, mysterious devilry begins to take place and a demon is suspected to be behind it. But Arent is the only one who can solve the mystery before everyone is killed. Can he save them?
'Memorial' by Bryan Washington (available October 27, starting at $14.99; amazon.com)
Amazon
This 21st-century love story will have you laughing and crying at the same time. Mike, a Japanese American chef, and Benson, a Black daycare teacher, find themselves in a bit of a relationship rut. But when Mike's estranged father falls ill, he abruptly leaves for Osaka to say his goodbyes — which just so happens to be the same time his mother, Mitsuko, arrives to visit. In Mike's absence, Benson discovers exactly what he wants out of life. But can true love help the couple overcome their separate life changes together?
'The Cold Millions' by Jess Walter (available October 27, starting at $14.99; amazon.com)
Amazon
Set in early 20th-century America, "The Cold Millions" is a story of brotherhood, deceit, love and sacrifice that will have you holding your breath with every turn of the page. Rye and Gig are brothers who have differing life dreams, but when they meet a vaudeville singer named Ursula the Great, a young feminist named Elizabeth Gurley Finn and a mining magnate who's determined to hold on to both Ursula and his wealth, the brothers will be forced to choose sides and survive.
'The Searcher' by Tana French (starting at $14.99; amazon.com)
Amazon
After 25 years in the Chicago police force and a heartbreaking divorce, Cal Hooper buys a fixer-upper in a small Irish village as a distraction, escape and new start. But when a young local boy twists him into investigating the disappearance of his brother, Cal uncovers a dark side to his charming new home and a town full of dangerous secrets. This suspenseful and chilling tale will have you staying up late at night to find out what happens next.
'The Silence' by Don DeLillo (available October 20, starting at $10.99; amazon.com)
Amazon
What happens when the digital connections that have shaped today's world are unexpectedly erased? "The Silence" by Don DeLillo imagines the answer to this question while exploring exactly what it means to be human. Set in 2022, the story takes place on Super Bowl Sunday in a Manhattan apartment where five people are gathered for dinner when all digital connections are cut out. This masterfully written tale is compelling, timely and utterly eye-opening.
'Magic Lessons: The Prequel to Practical Magic' by Alice Hoffman (starting at $14.99; amazon.com)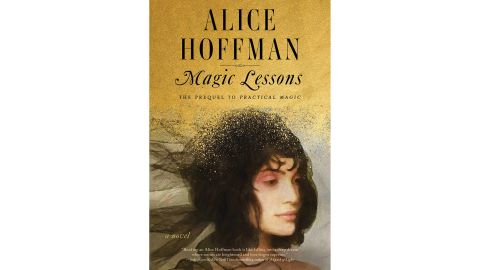 Amazon
Fans of "Practical Magic" and "The Rules of Magic" will love Alice Hoffman's "Magic Lessons." A prequel to the iconic story of the Owens sisters, this story examines the start of the family's bloodline, which begins with Maria Owen in the 1600s. Abandoned as a baby, Maria is taken in by Hannah Owens, who teaches her about the "Unnamed Arts." Later, when Maria is abandoned by a man she loves, she follows him to Salem, Massachusetts, where she invokes the curse that in turn haunts her family for centuries to come. This story of love, magic and revenge is a perfect read for the month.
'She Come by It Natural: Dolly Parton and the Women Who Lived Her Songs' by Sarah Smarsh (available October 13, starting at $10.99; amazon.com)
Amazon
Author Sarah Smarsh expertly explores the overlooked social contributions of women by using her own experience of growing up in the wheat fields of Kansas and listening to country music by female artists such as Parton. Depicting the singer's career as an inspiring feminist, self-made businesswoman and philanthropist, Smarsh examines the intersections of class, society and gender norms in this inspiring tribute to Dolly Parton herself.
'In a Holidaze' by Christina Lauren (starting at $9.99; amazon.com)
Amazon
This funny romantic comedy is one you won't want to put down. Maelyn Jones lives with her parents, hates her job and is in a disaster of a relationship, but when she finds herself stuck in a time loop that takes place over Christmas at her family's cabin in Utah, she's determined to break free of the spell and right her wrongs. This hysterical story of love, family and magic is sure to warm your heart.
'Bright and Dangerous Objects' by Anneliese Mackintosh (starting at $12.29; amazon.com)
Amazon
Solvig is an ambitious commercial deep-sea diver who wants to be the one of the first human beings to colonize Mars. In order to do so, she must leave everything in her life behind her forever, including her partner, James, and the prospect of having kids. This captivating story explores the decisions that women have been faced to make for centuries while examining the future of humanity and all it could potentially offer.
'Black Sun' by Rebecca Roanhorse (available October 13, starting at $13.99; amazon.com)
Amazon
The debut first novel in the highly anticipated "Between Earth and Sky" fantasy trilogy, "Black Sun" is a story that will have you hooked from the very beginning. Indigenous author Rebecca Roanhorse crafts an epic tale of prophecies, magic and power inspired by the pre-Columbian Americas and centered around the holy city of Tova, a young man named Serapio and Serapio's special destiny.
'Three Little Truths' by Eithne Shortall (available October 13, starting at $12.99; amazon.com)
Amazon
Fans of Liane Moriarty's "Big Little Lies" will fall head over heels for Eithne Shortall's "Three Little Truths." This riveting and dramatic story takes place in an idyllic neighborhood on Pine Road and features three women — each looking for a fresh start — and the secrets, rivalries, affairs and scandals that bring them together as friends. What could go wrong?
'The Invisible Life of Addie LaRue' by V.E. Schwab (starting at $13.99; amazon.com)
Amazon
In 1714 France, Addie LaRue made a bargain to live forever. From there, her adventures play out over centuries, across continents, through history and art — all while trying to leave her mark on the world. But when you live forever as a young woman, no one remembers your name. That is, until hundreds of years later when she encounters a man in a hidden bookstore who does. This evocative and clever tale will leave you smiling, filled with love and longing for more magical moments in everyday life.
'Spoiler Alert' by Olivia Dade (starting at $10.99; amazon.com)
Amazon
This romantic comedy is about love, secrets and stardom — and is sure to sweep you off your feet. When April Whittier finally exposes her secret fanfiction and cosplay hobbies to the internet, her plus-size take on television's biggest show goes viral. Marcus, the main star of the show, has secrets of his own that he too divulges under an alias on the web. When he asks April out on a date as a publicity stunt, he soon finds that he wants more from her. Can Marcus and April find true love without ruining his career?
'Group: How One Therapist and a Circle of Strangers Saved My Life' by Christie Tate (available October 27, starting at $13.99; amazon.com)
Amazon
This debut memoir by Christie Tate is equally hilarious and eye-opening. When Tate finds herself fantasizing about her own death despite her academic and personal achievements, she skeptically enters into a psychotherapy group led by therapist Dr. Rosen. Through Dr. Rosen, Tate takes readers on a journey through her life-changing road to recovery and in turn finds hope, human connection and a new take on life.
'Kingdom of the Wicked' by Kerri Maniscalco (available October 27, starting at $9.99; amazon.com)
Amazon
"Kingdom of the Wicked" is another exciting series making its debut this month. Emilia and twin sister Vittoria are witches secretly living among humans to avoid persecution. But when Vittoria is viciously murdered, Emilia sets out to find her sister's killer and seek vengeance no matter what it takes — even if she has to use forbidden dark magic. But when she meets one of the Wicked-princes of Hell who claims he's also on a mission to solve her sister's murder, Emilia learns who she can and cannot trust — and fall in love with.
'What Would Frida Do? A Guide to Living Boldly' by Arianna Davis (available October 20, starting at $14.99; amazon.com)
Amazon
"What Would Frida Do?" is a charming guide on how to live life to the fullest, inspired by none other than feminist icon and artist Frida Kahlo. Known for her passionate and creative paintings, Kahlo is a symbol of perseverance, ambition and feminism that has shaped the world and those in it for generations. Davis uses her life's story to inspire readers — especially women — to seek their truth and to love and live fearlessly.
'Fortune Favors the Dead' by Stephen Spotswood (available October 27, starting at $13.99; amazon.com)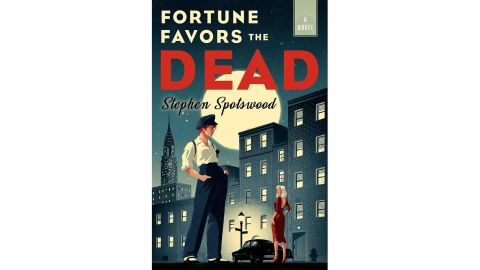 Amazon
Get ready for a mystery thriller that will keep you on your toes. "Fortune Favors the Dead" is the story of two detectives, Willowjean "Will" Parker and Lillian Pentecost, and the murder case of Abigail Collins. After Collins is found bludgeoned to death by a crystal ball after a booze-fueled Halloween party, the detective duo is tasked with solving the case. But vengeful ghosts, seductive spiritualists and a surprising romance with the deceased's daughter prove to make the case hauntingly harder than expected.
'I Marched With Patton: A Firsthand Account of World War II Alongside One of the U.S. Army's Greatest Generals' by Frank Sisson and Robert L. Wise (available October 20, starting at $14.99; amazon.com)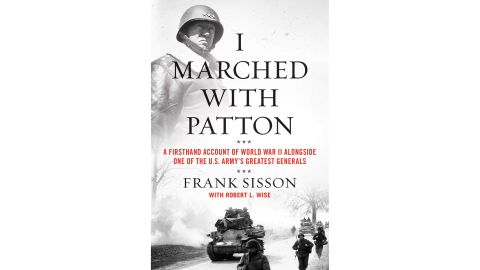 Amazon
In this incredible account, 94-year-old Frank Sisson takes a look back on his life and service in the Third Army during World War II under legendary General George Patton. Detailing his life on the front lines during key movements like the Battle of the Bulge, crossing the Rhine and liberating the notorious Dachau concentration camp, Sisson gives a gripping firsthand account of his survival, conflicts and experience fighting under one of the greatest warriors in American history.