CNN —
Apple unveiled the first Silicon-powered Macs on Tuesday, and orders open today, November 12.
Let's break it down product by product and quickly dive into the M1 chip at the end.
MacBook Air
The MacBook Air with M1 delivers performance boosts of up to 3.5x over the previous Intel models. Graphics are up to 5x faster, and the solid-state drive (SSD) inside is up to 2x faster. It does all of this with no fan as well — yes, there's no fan inside the MacBook Air. Just the M1 system-on-a-chip, which consists of an 8-core CPU, neural engine core and up to an 8-core GPU.
The MacBook Air features a 7-core GPU. You still get 256GB of internal storage and a 13-inch Retina display with True Tone. Battery life is up to 18 hours, as the M1 chip is reportedly both powerful and very efficient. Apple is claiming 16 hours of video playback and 11 hours of wireless web browsing.
With all this, the MacBook Air still starts at $999 and is up for order now with deliveries starting on November 17. Expercom is offering a slight discount on the 256GB model at $947.96 from $999.99 and $1,185.7 from $1,249 for the 512GB model.
Amazon, B&H Photo Video and Best Buy have both models in stock: $999 for 256GB with the M1 chip (8-core CPU and 7-core GPU) and $1,249.99 for 512GB with the M1 chip (8-core CPU and 8-core GPU).
MacBook Pro
Compared to the Air, the 13-inch MacBook Pro simply adds a fan into the equation; it's powered by the same M1 chip with an 8-core CPU and 8-core GPU. That active cooling system does deliver better performance, though, with up to a 2.8x increase and the same 5x boost for graphics. Machine learning for applications that take advantage of it is boosted up to 11x. The wildest change is a battery life of up to 20 hours. Apple says that's 20 hours of video playback and 17 hours of wireless web.
The MacBook Pro keeps the same starting price as well: It's $1,299 for the 256GB model. Expercom has that down to $1,232.65, while Amazon, B&H Photo Video and Best Buy are at full price. The 512GB model with 16GB of RAM is priced at $1,499 from Amazon, B&H Photo Video and Best Buy.
Mac Mini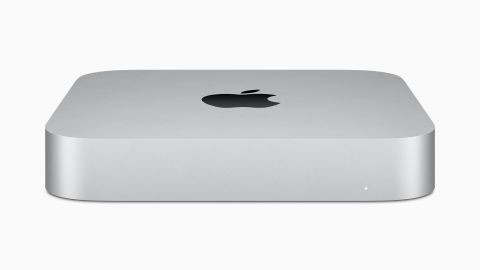 Lastly, there's the M1-powered Mac Mini. Like the MacBook Pro, this features an active cooling system in the form of a fan. The base model is $699 for 256GB of storage and 8GB of RAM alongside the M1 chip. In comparison to the previous base Mac Mini, it's a 3x performance boost, a 6x graphical jump and a 15x machine learning improvement — all in the same pint-size design. Just remember you only get the computer here and will need to supply your own display, mouse and keyboard.
Expercom is already discounting the base model to just $663.27, while Amazon, B&H Photo Video and Best Buy have it all full price for $699. The higher-end Mac Mini with 512GB of storage and 16GB of RAM is $899 from Amazon, B&H Photo Video and Best Buy.
Deliveries for the three new Macs will start on November 17, but it also depends on when you get your order in. We're going hands-on with all three models just as soon as we can. And if you're looking to trade in your current Mac, you can score an extra 10% on Decluttr with the code CNNTEN.
What is the M1 chip and Apple Silicon?
Apple announced the transition to its own chips for powering the Mac back at the 2020 World Wide Developers Conference. Doing so back in June gave developers time to start working to ensure applications would work with Apple Silicon. Apple's macOS Big Sur, which is out now, is also designed from the ground up for these new Macs.
There are measures in place to make sure applications that aren't optimized or updated as of yet will run on the new Macs. Rosetta is a software emulator that will essentially convert applications from Intel to Silicon-compatible so that they can run on your new Mac Mini, MacBook Air or 13-inch MacBook Pro. It's a nice feature that allows applications like Photoshop to run in the meantime. You'll also instantly have access to all iOS and iPadOS apps right from the Mac App Store. And applications in the future will be designed universally to work with Intel and Silicon Macs alike.