Editor's Note: Charles Koch is chairman and CEO of Koch Industries and the founder of Stand Together – a philanthropic community driving change across communities, education, business and government policy – where Brian Hooks is CEO. They are the authors of "Believe In People: Bottom-Up Solutions for a Top-Down World," published November 17. The opinions expressed in this commentary are theirs. Read more opinion articles on CNN.
President-elect Joe Biden has said he will prioritize immigration reform from the first day of his administration. Success will not be easy, as former Presidents George W. Bush and Barack Obama can attest.
Whether it's a path to legal status for undocumented immigrants, including Dreamers who were brought to America as children, improving the visa system or improving border security, lasting progress will require congressional action by both political parties. And getting Congress to step up depends on the American people speaking out.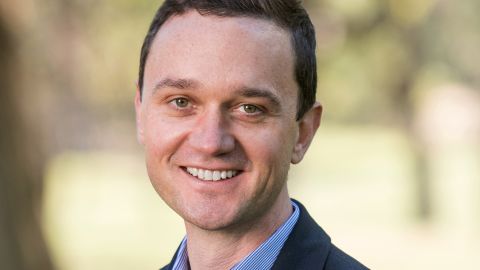 The good news is that our fellow citizens broadly speak with the same voice on immigration. Far from being the divisive issue that many believe, some 77% of Americans now recognize that immigration is a good thing – a record high.
More than two-thirds view the country's historic openness to immigrants as "essential to who we are." And not only has the percentage of Americans who want increased immigration steadily risen over the past two decades, for the first time on record, the number of Americans who want more immigration has surpassed those who want less. Welcoming those who come to the US to make a new life and contribute to society remains a quintessentially American characteristic.
Yet this agreement has not translated into legislative accomplishment. It's not for lack of trying.
Members of Congress from both parties have long sought to enact immigration reform, including the Gang of 12 in 2007, the Gang of 8 in 2013, and most recently, the Gang of 6 in 2018. While none of their proposals were perfect, they all would have made America's immigration system more just and secure. But they all fell short.
Why can't Congress reflect the will of the American people? Because the partisan extremes have drowned out the much larger and more sensible majority.
On the right, the push is toward closing our borders, as demonstrated by recent legislative attempts and executive actions that have reduced legal immigration. On the left, pressure is to ignore our security interests, including advocating the elimination of agencies charged with keeping out dangerous individuals.
Yet this is a false choice that ignores what most people want: An immigration system that protects public safety, promotes our values and is welcoming of more people in search of the opportunity to not only rise, but also lift up those who already live in America.
The challenge is motivating that sensible majority to form the movement required to get reform across the finish line. The building blocks of that movement are all around us – in our companies, schools, churches and neighborhoods. They simply need to be unearthed, empowered and united in common cause. Only then will Congress find the groundswell of support needed to move past the extremes and make immigration reform a reality.
We're increasingly optimistic about the chances for success. It's telling that American support for immigration grew even amid the constant anti-immigrant rhetoric of the past four years. While media headlines focused on the extremes of the immigration debate, people of all backgrounds and organizations of all kinds have been taking steps to celebrate immigration and show society that despite differences on other issues, this is an area where people can come together.
There are too many examples to recount here. We've been inspired by companies like Chobani, which makes a very public point of hiring immigrants and refugees, and schools like the Catholic University of America, which launched an innovative degree program for immigrant communities in Arizona.
This month also saw the launch of a new initiative – #BelongingBeginsWithUs – that brings together a diverse coalition of foundations, nonprofit groups and associations to promote welcoming attitudes toward immigrants in communities nationwide. (Stand Together, a community of social entrepreneurs of which we're a part, is proud to be a coalition member.)
More broadly, there is a growing public policy coalition that has been pushing for sensible immigration reforms and gaining steam for the past several years, uniting groups from across the ideological spectrum, from, Americans for Prosperity, a grassroots and advocacy organization focused on empowering people (and that we support financially), to UnidosUS, a Latino advocacy group.
Such efforts help elevate the views and strengthen the voice of the millions of people who know America can do better on immigration. In doing so, they can spur lawmakers to take action, seeing that public support is on the side of progress.
In fact, this has all the making of the type of coalition that helped Republicans and Democrats in Congress unite to pass once-in-a-generation criminal justice reform in 2018. Like immigration, it was an issue where partisan extremes had long dominated the conversation and made legislative movement impossible. Things changed when diverse groups of people beyond the halls of power began uniting to support legislative action.
What started in local communities led to policy victories in the states, setting the stage for an even bigger victory in Congress. What once seemed impossible ultimately became inevitable.
A similar victory can happen with immigration. Public sentiment is already there. Efforts to amplify and unleash that sentiment are gaining steam. With more support and action from people across the country, Congress will find its way to enact the immigration policies that reflect the best of America and enable more people to contribute to our country's future.