Sometimes when shopping online, not being able to see, touch or try on a particular product can cause some hesitancy.
And while reviews are great, there's not always clarity if and when they're real. That's why we use tools like FakeSpot and others to weed out sketchy reviews from Amazon to bring you this 5-star Amazon gift guide featuring highly rated and reviewed products for everyone on your list. From cult beauty favourites, to the latest tech offerings, to home furnishings and toys for the kids, get your list ready and start reading the reviews to stock up on the perfect presents for your family and friends this holiday season.
Home
Cuisipro Silicone Slotted Spoon ($19.99; amazon.ca)
Cuisipro has a whole range of highly rated kitchen utensils in this bright cherry red colour. This silicone slotted spoon features an ergonomic curved design that feels great in your hand. The nonstick silicone material makes it so easy to clean, and it's also dishwasher-safe.
Premium Bamboo Bathtub Tray Caddy ($44.99; amazon.ca)
Elevate bath time to a relaxing self-care experience with this bath caddy made from premium and sustainable bamboo. The handles extend to perfectly fit any bath, while the nonslip base keeps everything in place.
OGHom Steamer for Clothes Steamer ($41.99; amazon.ca)
Keep clothes looking sleek and smart with this portable steamer that features an extra-long 9-foot cord. Happy customers praise the machine for its lightweight design and quick operation, with many reviewers saying they use it to keep their curtains looking presentable.
Ninja Foodi NeverStick 10-Piece Cookware Set ($271; amazon.ca)
Treat someone special with this 10-piece set that comes with frying pans, pots and a large stock pan. All of them are oven-safe, which means you can sear meat on the cooktop and then pop the pan into the oven to slow roast to perfection.
Ventray 4.5-Quart, 6-Speed Tilt-Head Food Mixer ($159.99; amazon.ca)
This highly rated mixer is also incredible value for the money. The bright colour and retro style look great on your countertop and stand ready to whip up your next culinary creation. It features a 500-watt motor and comes with four handy attachments, including a wire whisk, a flat beater, a dough hook and a pouring shield.
Tech
2020 Apple MacBook Air With Apple M1 Chip ($1,199.99; amazon.ca)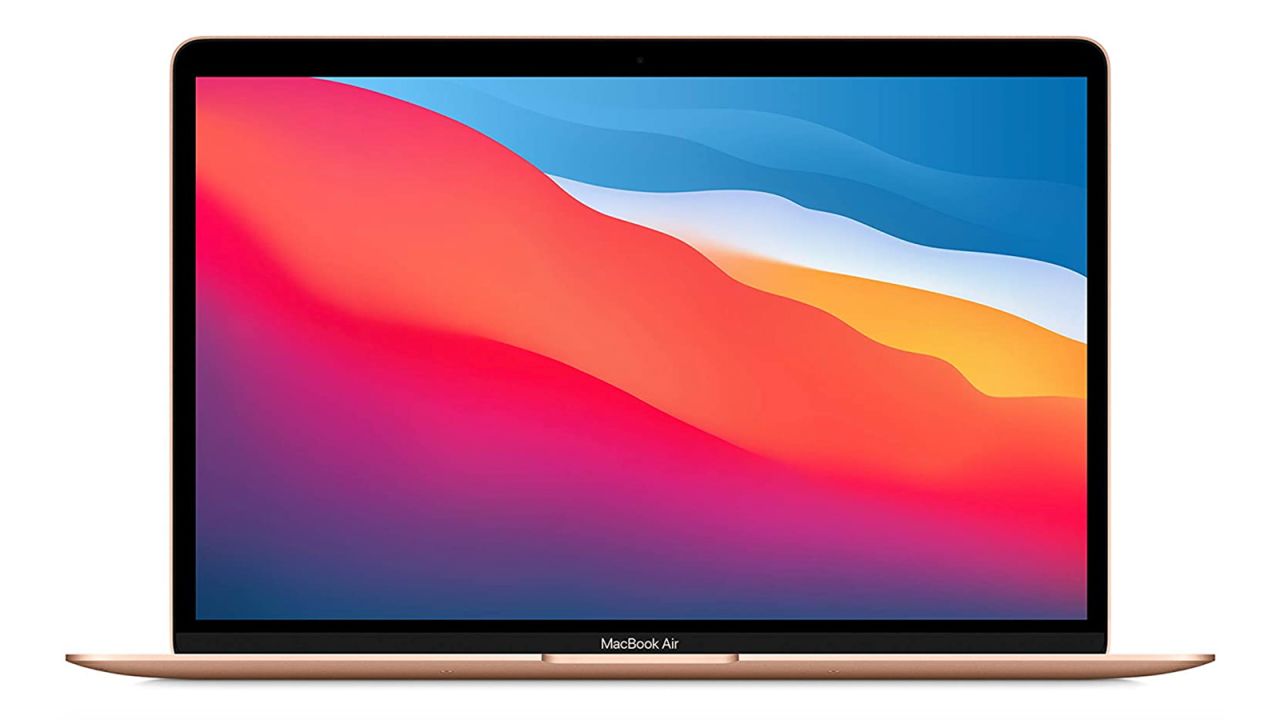 Treat the student in your household to this powerful machine that offers 18 hours of battery life to help them finish up that assignment or play games with their friends without having to stop to recharge. It also boasts five times faster graphics to make apps and games really pop.
JBL Flip Essential Portable Waterproof Wireless Bluetooth Speaker ($139.98; amazon.ca)
Fill any room with sound and get the party started with this wireless speaker that connects easily via Bluetooth to get your tunes playing loud and clear. You can enjoy up to 10 hours of playing time, and as it's waterproof, you can even take it poolside or into the bathroom for a shower disco!
Nintendo Switch With Neon Blue and Neon Red Joy‑Con ($379.99; amazon.ca)
This 5-star-rated gaming system is a gift for the whole family. Enjoy playing Animal Crossing, Mario Kart, Minecraft and so many more top games. Slip the machine in the dock to charge and play on your TV, then simply take this mobile system with you as you travel over the holidays or when you need to keep the kids entertained on long journeys.
Logitech MK570 Wireless Wave Ergonomic Keyboard and Mouse Combo ($109.64; amazon.ca)
To stay healthy and injury-free, it's important to choose ergonomic tech, especially if you're going to be using it for long periods of time. This keyboard-and-mouse combo is perfect for those working from home or gamers. The wave design ensures your hands are at the optimum position for comfort, and the palm rest prevents strain in the hands and fingers when typing.
Beauty
Refresh Botanicals Refreshing Magical Mask ($15.15; amazon.ca)
This 100% natural and organic Canadian-made face mask combines Indian and Canadian glacial clay to purify and cleanse your skin deep down. The reasonable price makes it perfect for a stocking stuffer.
AOA Studio Collection Makeup Sponge Set ($29.81; amazon.ca)
This 5-star-rated collection of soft and durable makeup sponges helps give you a flawless finish. The latex-free design won't irritate the skin, and they rinse clean easily after makeup application. Use dry or dampen slightly to help blend product on the face.
24K Gold Under-Eye Collagen Patches ($19.95; amazon.ca)
Banish dark circles and puffy eyes with these plant-based collagen-infused eye patches. Simply apply them under the eyes and relax. They promise to reduce fine lines and wrinkles, moisturize and plump the skin and leave you feeling refreshed.
Beautme Makeup Mirror ($129.99; amazon.ca)
You'll feel like a movie star getting made up in front of this illuminated mirror. Simply touch the mirror to increase the brightness up to three times. Choose to wall mount the mirror or use the included detachable base to use it on a counter or desktop.
Shany Carryall Makeup Train Case ($39.95; amazon.ca)
This compact and portable makeup case contains eight shadow quads, two blushes, four full-size lipsticks and four nail varnishes, among other treats. Choose from three different designs, including animal prints and a metal finish.
Toys
Cabbage Patch Kids Vintage Retro-Style Yarn Hair Doll ($84.95; amazon.ca)
For more than 35 years, Cabbage Patch Kids have been a part of childhood — with 140 million of their adorable little babies and kids being adopted into happy homes. Although they have lots of new options, including Rainbow Garden Cuties featuring bright colours and fun designs, the original retro-looking doll is a firm fan favourite.
Funko 5 Star: Harry Potter — Hermione Granger ($21.99; amazon.ca)
The Hogwarts fan in your life will love this figurine of everyone's favourite heroine, Hermione Granger. She comes dressed ready for herbology class in a brown overcoat and gloves and is complete with a miserable-looking little mandrake.
Crayola 45278 Scribble Scrubbie Pets, Beauty Salon ($14.37; amazon.ca)
This creative kit closes up for easy storage and to take to Grandma's house for the weekend. It comes with two critters kids can decorate and make up before washing them clean to start all over again. This colourful pet beauty salon is suitable for children aged 3 and over.
Lonely Planet The Travel Book 1st Ed ($28.70; amazon.ca)
Travel-loving kids have had their wings clipped for far too long during the pandemic. Reignite their passion for the world with this new version of a much-loved book from the travel experts at Lonely Planet. It will guide them through 200 countries, featuring amazing facts about the wildlife, geography and people around the globe.
You Explore It: Human Bod ($33.89; amazon.ca)
This awesome kit is the ideal gift for future doctors or scientists. It features a human body model complete with all internal organs that can be removed with the included tweezers and studied. The educational kit includes a book detailing the work of the digestive system. The model comes with a stand so kids can display it in their rooms.