It comes as no shock that women and men alike love them some brand-spanking-new Lululemon gear. But one only has to peruse the likes of Poshmark or their local Facebook Marketplace to see that the insatiable demand for previously owned Lululemon items is equally high. Why? Well, for one, the merchandise's superior quality means that it's long-lasting, and it can often look new despite being several years old. Secondly, Lulu gear isn't cheap, and being able to access gently used pieces at a steep discount is a win-win.
Just in time for Earth Day, Lululemon is responding to this spike in secondhand interest with the launch of its very own in-house trade-in and resale program that is now available nationwide. Dubbed "Like New," the concept is a circular ecosystem where customers can exchange their gently used pieces in stores for an e-gift card and buy previously owned apparel online. "We're keeping more of our gear moving and out of landfills," the Like New landing page reads. "We're committed to reducing waste and making the most out of every piece we create."
What you need to know
How does it actually work? As of today, you can walk into any of the 394 Lululemon stores (excluding outlets) in the United States, submit the product you're ready to part with — no receipts needed! — to an employee for a quality check and, if accepted, you'll get an immediate credit sent to your email address. The brand then professionally cleans the items and posts them online to the Like New website, where they're once again available for purchase, albeit at a discounted price. (Example: Align High-Rise Crop Leggings retail for $88 new but for $45 to $49 Like New.)
Now for the fine print: Items must be in good condition to be accepted during the trade-in process — gear with pills, rips or stains won't be accepted. Also not eligible for trade in (as of right now) are accessories, yoga props, intimates, collaborations, swimsuits, Ivivva and self-care products. Shoppers can opt to keep any unaccepted items or donate the pieces to the store, which Lululemon's textile recycling partner, Debrand, then repurposes into everything from home insulation to mattresses.
What is eligible? Tank tops, shirts, shorts and skirts, which will garner you a $5 credit each; hoodies, sweatshirts, sweaters, pants, crops, leggings, dresses and bags, which will earn you $10 each; and outerwear, which produces the biggest return of $25 per item.
Lululemon first piloted this program in 82 stores in Texas and California in May of last year and received an overwhelmingly positive response — within three months of launching, customers had traded in more than 66,500 items (averaging seven items per trade-in), thus exceeding the brand's resale shopping expectations by a whopping 200%. "Our pilot program last year showed us that our guests are eager and excited to participate, which made it a natural decision to scale this program nationwide this year," Maureen Erickson, Lululemon SVP of global guest innovation, tells CNN Underscored.
Like New is a big step toward achieving Lululemon's Impact Agenda, which outlines major goals to reduce the company's impact on the environment, including making 100% of its products with sustainable materials and end-of-use solutions by 2030. As such, all of the profits earned from Like New (or 2% of total revenue) will be reinvested into sustainable efforts. "Like New extends the life of a product and reinvests 100% of its proceeds into future sustainability initiatives, moving us toward circularity — and improved climate impacts — through new guest models, reduced waste and sustainable material innovation," says Erickson.
Sustainability aside, Like New is going to be music to Lululemon die-hards' ears, because amidst the nearly 5,000 items currently available on the site, there are tons of hard-to-get pieces that sold out in a flash years ago. Longtime fans of the brand know that in an effort to avoid overproduction (for those rare occurrences, you head straight to We Made Too Much), the brand often makes just enough, which creates a fervor for anyone who missed the boat before every size, color and crop sold out.
And in terms of the online shopping experience, Like New is intuitive and detailed, offering filters galore (size, color, collection, etc.) that allow shoppers to quickly home in on what they're looking for. Customers can choose between "Good as New" and "Gently Used" conditions, which differ in price from about $4 to $15, depending on the piece. Good as New items have no flaws, whereas Gently Used products can show minor signs of wear and will contain notes letting you know what to expect, such as "faint discoloration on multiple locations" or "one faint pinhole on left underarm."
What we loved
To see how the Like New merch looks, feels and smells (let's admit it, we're all wondering!) in real life, I tried out a bunch of pieces. All of my items arrived in a Like New-branded box and were individually wrapped in sealed plastic bags, each of which was labeled with the product's name, color and size and a QR code.
Of the products I sampled, which included Align leggings, a Define jacket, a Nouveau Limits tank and a Run Bundle Up jacket, all of them had their previous tags removed and bore Like New stamps inside, with the leggings also boasting a new internal tag with size and washing instructions. In terms of cleanliness, each item was pristine without any stains, fading, lint, cat hair or any other yucky stuff you might expect to find embedded in used clothing.
Beyond that, they smelled good too, kind of like a fancy detergent.
What we didn't like
My only note about the pieces that I received would be that the fleece on the Run Bundle Up jacket showed some wear; it wasn't pilling or crusty, but it also didn't look brand new like the other items. Also, some of the pieces were moderately wrinkled, though of course this was by no means a deal breaker.
It's also important to note lululemon.com and Like New orders cannot be combined because they're shipping from different locations. Free shipping is available for Like New orders $125 and over, and there is a flat rate $7.50 return fee.
Bottom line
All in all, I'd have to say that the Like New experience is definitely resale luxe. This is far more elevated than perusing the racks at a secondhand store. Ultimately, Like New is a big win for all parties involved: the planet, the consumer and the brand.
Check out some of my top Like New picks below, and peruse the entire collection — which, as a reminder, is constantly updating as customers trade in new products in-store — here.
Scoring a pair of Lululemon leggings for under $50 is no easy feat … until now. Thanks to Like New, there are hundreds of pairs priced $45 to $49, including this cropped pair of Wunder high-rise pants that are currently available in nine colors, sizes 0 to 20 and in both Good as New and Gently Used conditions.
If you haven't tried Align yet, well, buckle up, because there's no looking back once you do (they're our pick for best workout leggings after all). Buttery soft and light as air, the brand's bespoke Nulu fabric is what keeps customers buying them over and over again. Score this pair of high-rise crops, which is currently available in four colors, five sizes and both Good as New and Gently Used conditions.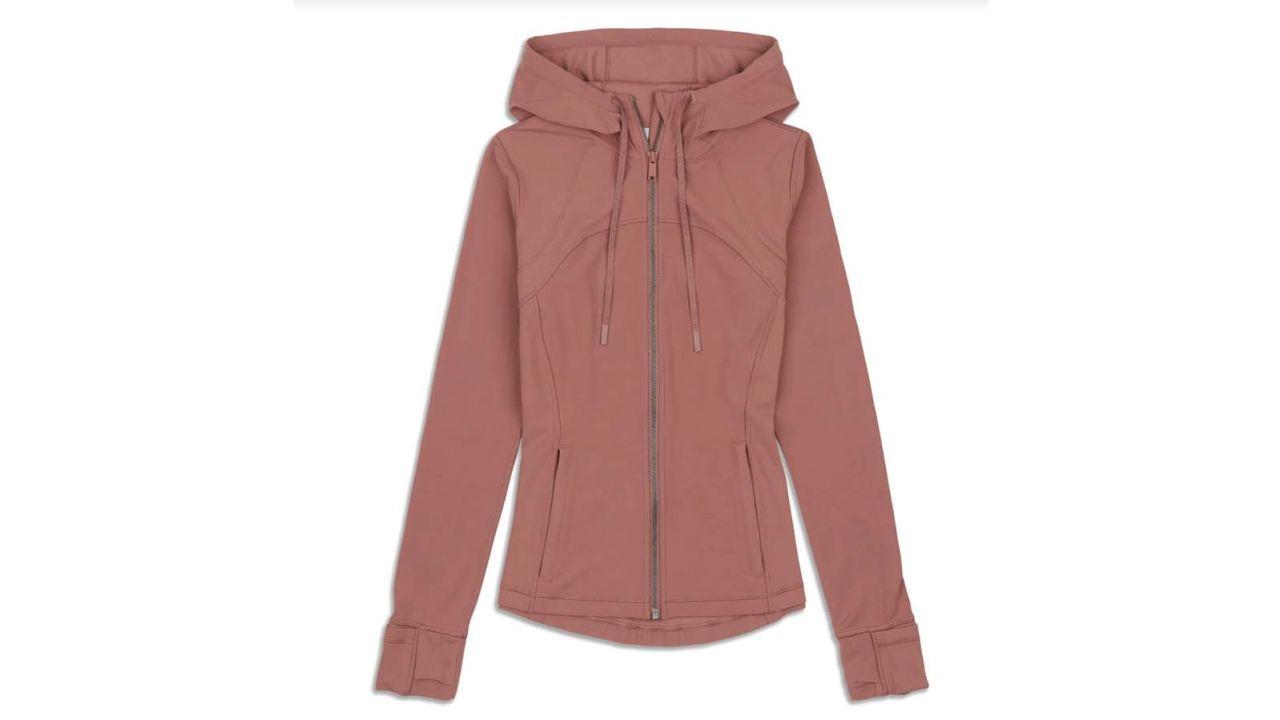 Warm, cozy and thick, Lululemon's Define Jacket is a staple from the brand because you can wear it everywhere from the gym to school pickup and beyond. While there are many Define listings on Like New, this one has the most color options in addition to sizing and conditions.
Lightweight, ultrashort running shorts are majorly on-trend right now (even if you're not, you know, running), and the Hotty Hots are a top pick among teens. This pair is available in multiple sizes, colors and patterns, and it's available in both Good as New and Gently Used conditions.
Like New has tons of options for men too, including this beloved ABC jogger. With a dozen colors in stock and sizes XS to XXL, there's plenty to choose from.
Father's Day is coming up, and something tells us this Navigation Stretch Down Vest would be a well-received gift! Available in three colors, sizes XS to XXL and both Good as New and Gently Used conditions, the vest can be dressed up or down but will keep him toasty warm regardless.