Editor's Note: Sign up to get this weekly column as a newsletter. We're looking back at the strongest, smartest opinion takes of the week from CNN and other outlets.
In the 1970s, when British scientist James Lovelock was developing his notion that all species "from whales to viruses and from oaks to algae" combine with the planet itself to make up a single system sustaining life on Earth, he needed a name for the hypothesis.
Lovelock's neighbor William Golding, the author of "Lord of the Flies," suggested the "Gaia theory," after the ancient Greek goddess of Earth. At first, Lovelock misheard him and thought he was proposing "gyre," but the Gaia hypothesis would go on to stir decades of debate, influencing the emerging awareness of Earth as a planet endangered by climate change.
In a 2011 speech, Lovelock explained that he wasn't "relaxing into contented retirement" because he was "deeply concerned about the probability of massively harmful climate change and the need to do something about it now." On Wednesday, a day after Lovelock's death on his 103rd birthday, a surprise announcement in Washington suggested that the US may be on the verge of doing "something about it now."
Sen. Joe Manchin of West Virginia reached an agreement with his party's Senate leadership on a bill that begins to address the challenge of a changing climate. "Spending $369 billion to fight climate change by investing in clean energy and reducing greenhouse emissions is a huge step forward," wrote Julian Zelizer.
"The deal, if it holds, is very big," David Wallace-Wells observed in the New York Times, "several times as large as anything on climate the United States passed into law before." Its backers "are already calculating that it could reduce American carbon emissions by 40 percent, compared with 2005 levels, by 2030."
It can't come too soon. In California, where fires are a natural "way to prevent overgrowth of plants and brush," W. Kamau Bell wrote, the warming climate is altering the equation. "Fires are acting in unpredictable ways that firefighters can't prepare for due to climate change… Nine of the 10 most destructive wildfires in California history have happened in the last 10 years, while 'fire season' is getting longer due to the effects of climate change, including higher temperatures and intensifying drought."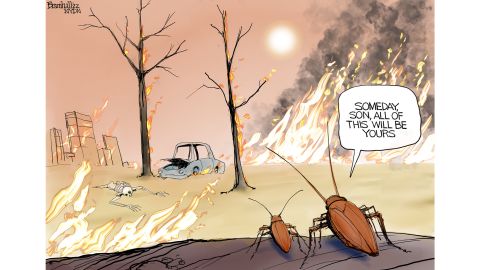 Biden gets results
For all the despair about a polarized Congress' inability to act, President Joe Biden has scored successes on issues such as infrastructure and gun safety, in addition to the CHIPS bill, which will boost US semiconductor production. That legislation is a major step toward supporting "critical industries operating on our shores," wrote Oren Cass. "Better late than never, American policymakers have awakened to the threat posed by the loss of global leadership in such a vital technology, especially if an adversary like China takes the reins from the US. The chip shortages that emerged during the Covid-19 pandemic have further underscored the risks of relying on foreign supplies."
Codifying same-sex marriage and reforming the Electoral Count Act could follow, wrote William A. Galston in the Wall Street Journal. "Although partisan polarization is wider and deeper than it was a generation ago, the center hasn't vanished. There is still an appetite for common-sense responses to widely recognized problems."
"Surprisingly, in small but significant ways, (Biden) is winning," wrote Fareed Zakaria in the Washington Post. "If more bipartisan bills get passed and if legislators don't get punished for working across party lines – even get rewarded for it – that might begin to shift some of the incentives and reduce the toxicity in Washington."
Julian Zelizer wrote that if the Inflation Reduction Act agreed to by Manchin "goes through, Biden will be able to boast that he has delivered on one of the most basic promises of his 2020 campaign – that he has the ability and willingness to govern. Besides the fact that Biden seemed to Democrats like the antithesis of former President Donald Trump, voters were also supporting an old-fashioned senator who came to the Oval Office with decades of legislative experience and who believed in the art of governing."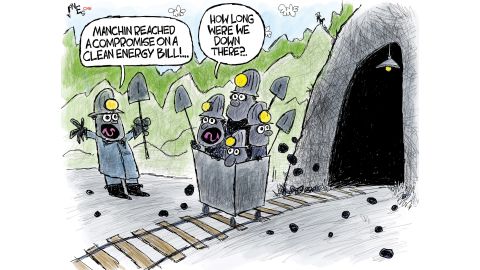 How much would passing the bill help Biden's party avoid a drubbing in November's midterm election? SE Cupp noted that "much of what's included in the massive $739 billion Inflation Reduction Act isn't immediately tangible for most voters." The Democrats' prospects in November may depend more on "how voters are feeling."
Gas prices are coming down, but recent government statistics show inflation remains at the highest levels in 40 years. A second quarter of negative GDP growth, which the Commerce Department reported last week, fueled debate among economists and politicians about whether the nation is in a recession.
"Progress against today's high inflation won't come as quickly as anyone wants," wrote David Wilcox for CNN Business Perspectives. "But a year from now, inflation will have come down substantially from its current level, and by two to three years from now, it should be in the neighborhood of 2%. Everyone will be a little less angry."
For more:
Sen. Chris Murphy: Overhauling this 1887 law could protect US elections
Gavin Smith: The GOP's chance to show just how big their tent really is
Christian nationalism
Rep. Marjorie Taylor Greene argued that the Republican Party should identify itself with the Christian nationalist movement, weeks after Rep. Lauren Boebert said, "I'm tired of this separation of church and state junk."
Amanda Tyler, who heads the Baptist Joint Committee for Religious Liberty, warned that "Christian nationalism is a political ideology and cultural framework that merges Christian and American identities, distorting both the Christian faith and America's promise of religious freedom. It relies heavily on a false narrative of America as a 'Christian nation,' founded by Christians in order to privilege Christianity. This mythical history betrays the work of the framers to create a federal government that would remain neutral when it comes to religion, neither promoting nor denigrating it – a deliberate break with the state-established religions of the colonies."
"We all have work to do because it's not just the relatively few self-proclaimed Christian nationalists we have to worry about," Tyler wrote. "It's the way the ideology infects so much of American politics and American Christianity often without us even realizing it."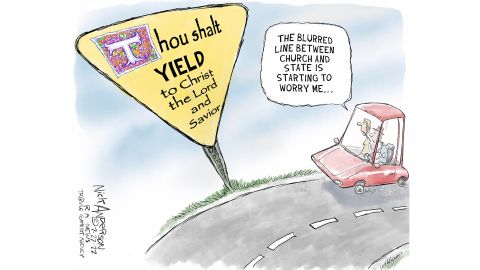 Garland, Trump and Pence
Enter Merrick Garland. After months of criticism, the US attorney general spoke out forcefully on the question of investigating the effort to overturn the 2020 election. Asked by NBC's Lester Holt if the Justice Department would indict Trump if there was sufficient evidence, Garland said, "We will hold accountable anyone who was criminally responsible for attempting to interfere with the transfer, legitimate, lawful transfer of power from one administration to the next."
Two of former Vice President Mike Pence's closest aides recently testified before a federal grand jury, legal analyst Jennifer Rodgers noted. "There is still much we don't know – like whether Trump will ever face charges for his conduct around the 2020 election and January 6 – but it now appears almost certain that DOJ is actively investigating that conduct. For our country's sake, this is a good thing, as is the evident professionalism and integrity of the current Justice Department as it does so."
As Scott Jennings wrote, "Former Vice President Mike Pence came to Washington, DC, this week with a message: the Republican Party must look forward, not backward, if it intends to win back the White House in 2024."
Get our free weekly newsletter
Sign up for CNN Opinion's newsletter.
"It was a not-so-subtle dig at his old running mate, former President Donald Trump, whose next campaign will be motivated by relitigating the 2020 election, which he lost, and exacting revenge on those who didn't fall in line," observed Jennings. "Pence deserves enormous respect for his service to our country and our party, and for standing up to the mob on January 6. Pence may not be the Republican Party's savior in 2024, but his message may help clear a path for some other nominee who could move the party – and the country – forward, instead of backward."
The editorial boards of two newspapers owned by Rupert Murdoch's media empire came out against Trump's conduct on January 6, 2021. The New York Post's piece, headlined, "Trump's silence on Jan. 6 is damning" should be of particular concern to Trump, Dean Obeidallah wrote.
"The conservative-leaning daily is not some random anti-MAGA publication; rather it gave Trump a full-throated endorsement when he ran for reelection in 2020 while saying a Joe Biden administration 'would be beholden to a socialist left.' The New York Post is a tabloid that reaches Trump voters where they are."
The Wall Street Journal also excoriated Trump over January 6.
Don't miss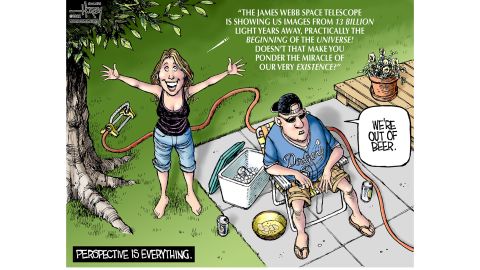 Kara Alaimo: While Oz is stoking fear, Fetterman is making us laugh
Paul Callan: Justice Alito's careless remarks about Prince Harry and Boris Johnson
Frida Ghitis: How Pelosi could visit Taiwan without causing a foreign policy storm
Michael Bociurkiw: Odesa used to be known for two things – the port and raucous hedonism
Jill Filipovic: Why no state can ignore Florida's sex ed problem
Melanie D.G. Kaplan: 4,000 beagles just got a gift from the Justice Department
Michael D'Antonio: Trump's ego and greed help divide a sport
Nathan Wolfson: As a Jewish American, I don't see this country quite the same way after January 6
AND…
RIP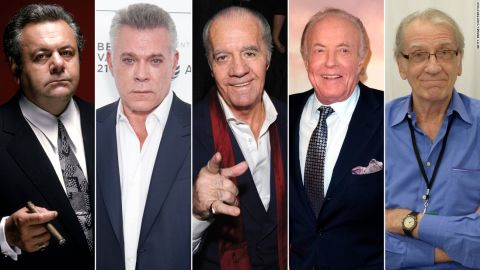 Paul Sorvino. Ray Liotta. Tony Sirico. James Caan. They played "wise guys" in iconic movie and television roles, and by a twist of fate, all died in the past several months. Also in their league was the English actor David Warner, who, like Sorvino, passed away last week.
"Both frequently played imposing-to-intimidating men who even in relative repose conveyed implied threats," wrote Gene Seymour.
He recalled that Sorvino played mob boss Paulie Cicero menacingly in "Goodfellas." He "wasn't exactly warm and fuzzy. Sorvino's Paulie loomed over finks, cops and colleagues alike with a frostiness thick enough to keep steaks in the next room from spoiling. In a salon teeming with motor-mouthed wise guys, Paulie was the one who just kept staring silently at the others." And yet, Paulie knew his way around a clove of garlic.
In HBO's "The Sopranos," Tony Sirico played a very different Paulie: "Paulie Walnuts."
The character was "one of the more volatile of Jersey capo Tony Soprano's lieutenants who maintained a ferocious sense of justice and duty to his calling. Nothing icy or aloof about Sirico's Paulie in comparison to Sorvino's. If anything linked them both, it was a rough-hewn charm that almost – one stresses 'almost' – made them lovable."