Editor's Note: Peter Bergen is CNN's national security analyst, a vice president at New America and a professor of practice at Arizona State University. Bergen's new paperback is "The Rise and fall of Osama bin Laden." from which this article is, in part, adapted. The views expressed in this commentary are his own. View more opinion on CNN.
The airstrike that killed al Qaeda leader Ayman al-Zawahiri over the weekend in Afghanistan is part of the long and justified campaign by the United States to bring all the heads of the terror group to justice.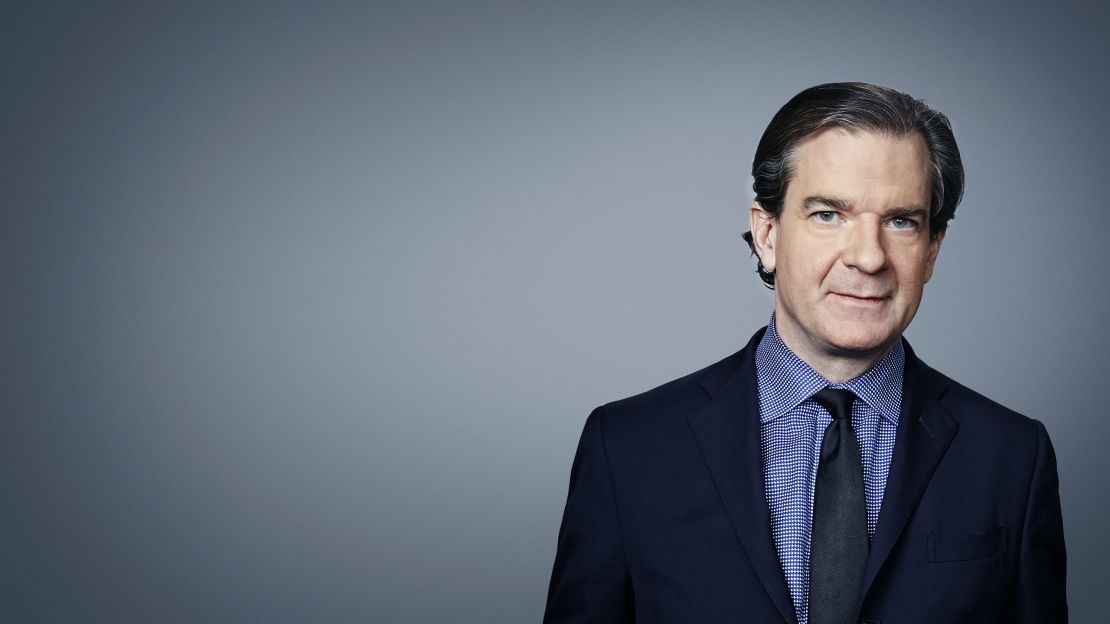 Let's be clear about who Zawahiri really was. In remarks at the White House on Monday, President Joe Biden described Zawahiri as a terrorist mastermind "deeply involved in the planning of 9/11," as well as the bombings of the USS Cole in Yemen in 2000 and two US embassies in Africa in 1998 that killed more than 200 people.
But in my two-and-a-half decades of intensive reporting on al Qaeda, and based on discussions with key CIA and FBI officials tracking both Zawahiri and Osama bin Laden, as well as militants who knew both men, I have found little or no evidence for those assertions.
As for Zawahiri's role in recent years as al Qaeda leader, he was unable to resuscitate the terrorist group, which hasn't carried out a major attack in the West since al Qaeda-trained suicide bombers killed 52 commuters in London in 2005.
Zawahiri was not a charismatic leader of al Qaeda in the mold of Osama bin Laden. Instead, he had all the charisma of a boring uncle given to long, arcane monologues, someone that you would best avoid sitting next to at Thanksgiving dinner.
This is not to undercut the significance of killing bin Laden's successor. But let's be realistic about Zawahiri's importance historically in the hierarchy of al Qaeda and his role in the organization in more recent years.
While Zawahiri was influential in the very early years of al Qaeda in turning bin Laden against the regimes in the Middle East, he wasn't involved in bin Laden's most important strategic decisions – that is, turning him against the US and planning 9/11. And Zawahiri proved to be an incompetent leader of al Qaeda when he took over the group more than a decade ago.
Looking ahead, might there be a plausible successor to Zawahiri waiting in the wings who could revive the group's flagging fortunes?
The strike against Zawahiri indicates that his successor will likely have substantial freedom of movement to operate in Taliban-controlled Afghanistan. Indeed Zawahiri was living in downtown Kabul, a fact that was well known to some leaders of the Taliban, according to senior US government officials.
Zawahiri's marginal role in al Qaeda before 9/11
Before 9/11, Zawahiri was a relatively marginal player in al-Qaeda, despite his role as one of the public faces of the organization.
In 1986, bin Laden first met Zawahiri, an Egyptian surgeon, at a hospital in Peshawar, Pakistan where bin Laden was giving a lecture. Bin Laden was intrigued by the older, more politically experienced Zawahiri, who had joined a jihadist group at 15 and had served three years in prison in Egypt. The two became close and Zawahiri encouraged bin Laden to imagine the possibilities of overthrowing the regimes in Arab countries such as Egypt.
As a result, during the late 1980s Zawahiri influenced bin Laden's thinking about the need to fight the "near-enemy" Arab regimes such as Egypt. But by the time bin Laden had taken up residence in Taliban-controlled Afghanistan in 1996 the two men's relative importance on the "field of jihad" had changed quite dramatically. Zawahiri was a penniless refugee with virtually no followers whereas bin Laden was a well-known jihadist hero the Taliban had appointed to be responsible for all the Arabs living in Afghanistan.
But bin Laden found a way to use Zawahiri for his own purposes – to advance his goals instead of those of this fellow jihadist whose focus was not on the US but on Egypt. Bin Laden released a statement on behalf of the "World Islamic Front," a joint declaration made by himself, Zawahiri, and other militant leaders from Bangladesh, Egypt and Pakistan on February 22, 1998. The declaration claimed it was now a religious duty for any Muslim to kill American civilians anywhere in the world.
This declaration of war made no mention of Zawahiri's lifelong goal of overthrowing the "near-enemy" Egyptian regime and instead was focused on bin Laden's "far-enemy" goal of attacking America. Bin Laden had co-opted Zawahiri to be part of his holy war against the US, not the other way around, which was the dominant narrative in the years after the 9/11 attacks.
There is no evidence that bin Laden's decision to target the US had any input from Zawahiri, despite later claims that Zawahiri was really the "brains" behind bin Laden.
The troika who founded and ran al-Qaeda was bin Laden at the apex and his two key lieutenants, the Egyptian military commanders, Abu Ubaidah and Abu Hafs al-Masri (whose real name was Mohammed Atef), both of whom had been on bin Laden's payroll since the beginning of 1987. They were bin Laden's men, not Zawahiri's.
Like other reporters, I had inflated Zawahiri's importance to bin Laden's thinking in my 2001 book, "Holy War, Inc.: Inside the Secret World of Osama Bin Laden." After examining all the evidence, I have since concluded that Zawahiri was a marginal figure when it came to influencing bin Laden's views, and that he played only a small role in the actions of al-Qaeda in the years leading up the 9/11 attacks.
This view is also shared by Michael Scheuer, who led the bin Laden unit at CIA from 1996 to 1999, by Daniel Coleman, the most knowledgeable FBI agent investigating bin Laden in the years before 9/11 and by Montasser al-Zayyat, who spent years in prison in Egypt with Zawahiri.
Noman Benotman, a leader of the Libyan Islamic Fighting Group, who knew both men, also said it was bin Laden who told Zawahiri, "Forget about the 'near enemy' [the Egyptian government]. The main enemy is the Americans because they dominate the whole area and they're supporting these Arab regimes."
According to the 9/11 Commission, it was bin Laden, Abu Hafs al-Masri, and Khalid Sheikh Mohammed an operational planner of 9/11, who discussed what American targets to hit. They selected the US Capitol, the Pentagon and the World Trade Center. Zawahiri was not involved in deciding to attack these targets, according to the Commission.
Bin Laden formally merged Zawahiri's own Egyptian Jihad Group into al-Qaeda in June 2001. Feroz Ali Abbasi, a Ugandan Briton who was then training at an al-Qaeda camp, described the merger as "more like the assimilation" of Zawahiri's group. At this point, Zawahiri's group consisted of only ten men, according to Abu Walid al-Misri, who edited the Taliban's Arabic-language newspaper. Abu Jandal, one of bin Laden's key bodyguards, put the number of Zawahiri's followers at seven Egyptians.
It was only in the summer of 2001 that bin Laden told Zawahiri the details of the upcoming attacks on New York and Washington.
Months after the 9/11 attacks, Abu Hafs al-Masri was killed in a US airstrike and Zawahiri succeeded him as bin Laden's deputy. For the next decade bin Laden and Zawahiri both disappeared until bin Laden was tracked down by the CIA to the Pakistani city of Abbottabad, where he was killed in a US Navy SEAL operation in early May 2011.
Zawahiri takes over al Qaeda
Even though Zawahiri had been bin Laden's deputy since 2001, it took more than six weeks for the group to announce Zawahiri's ascension to the top spot. Saif al-Adel, an Egyptian former Special Forces officer was appointed "caretaker" leader of al Qaeda in the wake of bin Laden's death, according to CNN. Adel had long played a prominent role in the terrorist group.
Eventually Zawahiri was appointed to the top job but proved so incompetent in the job that al-Qaeda and its most successful affiliate, ISIS, formally split in 2014. It was the first time in its history that al-Qaeda had officially rejected one of its affiliates, and this was not a sign of strength since ISIS was now the most lethal terrorist group in the world.
During Zawahiri's time as leader of al Qaeda, the terrorist group was never able to launch an attack in the US, nor against American interests around the world. (An al Qaeda affiliate in Yemen was in communication with a Saudi military officer who killed three US sailors at Naval Air Station Pensacola in 2019, but the central al Qaeda organization led by Zawahiri seems to have had no role in that attack.)
A possible successor?
The Taliban takeover of Afghanistan has given al Qaeda "increased freedom of action" in Afghanistan according to a report by the United Nations released in May. Zawahiri apparently felt comfortable at his safehouse in Kabul where he produced video messages, according to senior US officials.
According to the UN, Zawahiri "issued more frequent recorded messages after the Taliban took over Afghanistan last August," appearing in eight videos. And al Qaeda also renewed its pledge of allegiance to the leader of the Taliban, according to the UN.
The most likely successor to Zawahiri is Saif al Adel – the former al Qaeda caretaker when bin Laden was killed – who lived in Iran for years after 9/11 and could already be back in Afghanistan.
Adel fought the Soviets in Afghanistan during the 1980s, which is how he became part of al Qaeda during its earliest days. According to senior Saudi counterterrorism officials, from Iran, Adel authorized al Qaeda's branch in Saudi Arabia to launch a campaign of terrorist attacks in the Saudi kingdom that began in May 2003, a campaign that killed scores of people.
If it is Adel who is tapped for the top job in al Qaeda, he will likely do a far better job of resuscitating al Qaeda than Zawahiri did, which, admittedly, is a low bar.