Editor's Note: Kehinde Andrews is professor of Black Studies at Birmingham City University and the author of the book "The New Age of Empire: How Racism and Colonialism Still Rule the World." The opinions in this article belong to the author. View more opinion on CNN.
Britain is as close as it has ever been to being run by a prime minister who is not White. When Boris Johnson eventually skulks out of office, he will be replaced by either Rishi Sunak, son of Indian migrants via East Africa, or Liz Truss who is doing her best Margaret Thatcher impression.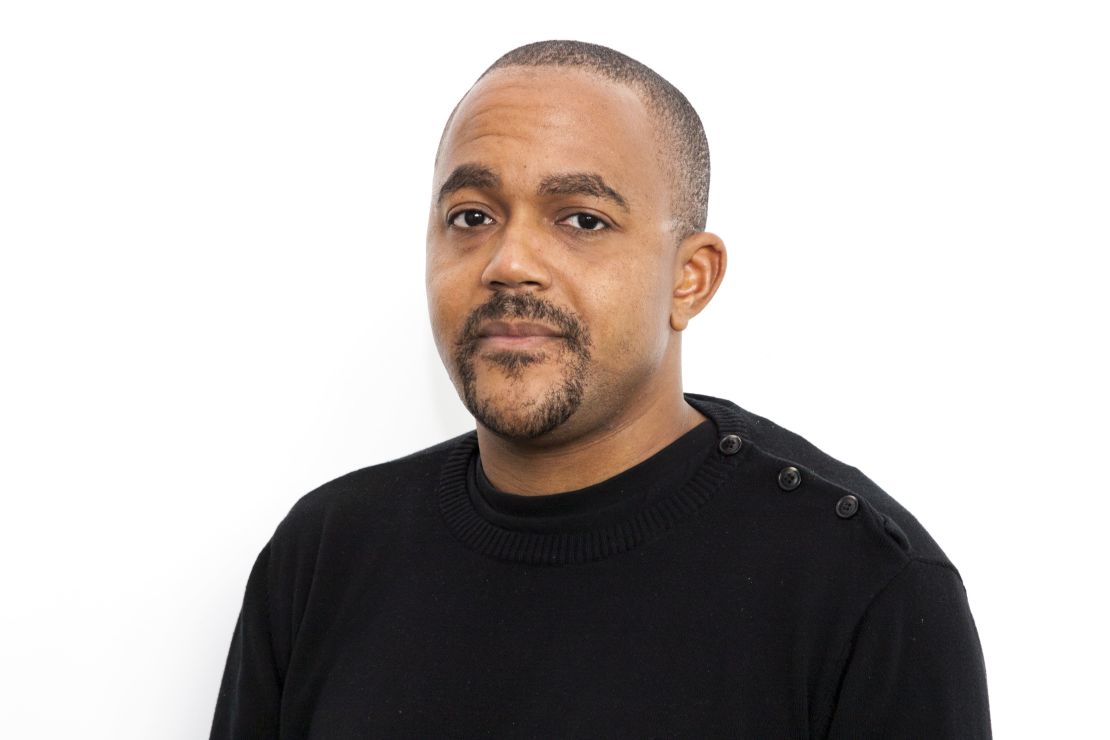 There was much fanfare that half of the original eight Conservative candidates were from an ethnic minority, representing far and away the most diverse contest for the next leader of the country ever.
But rather than being a signal that we are at a watershed moment in British politics, this whole episode is the perfect example that diversity is often the enemy of anti-racism.
Representation matters. But Sunak does not represent the majority of those experiencing racism in the UK. This is not (just) because his family are alleged millionaire tax dodgers. (In April the Independent revealed Sunak's multi-millionaire Indian wife held a non-domicile status, allowing her to avoid paying tax on foreign earnings in the UK – an arrangement that though legal was awkward for the chancellor's wife and one she pledged to change).
When he was chancellor, Johnson liked to draw attention to his government being the most diverse in British history, including Sunak. (It was Sunak's resignation from the government last month that started the floodgate of ministers losing faith in Johnson, which led to this leadership contest).
Despite all this diversity, the government has pursued the most openly racist policy agenda in living memory.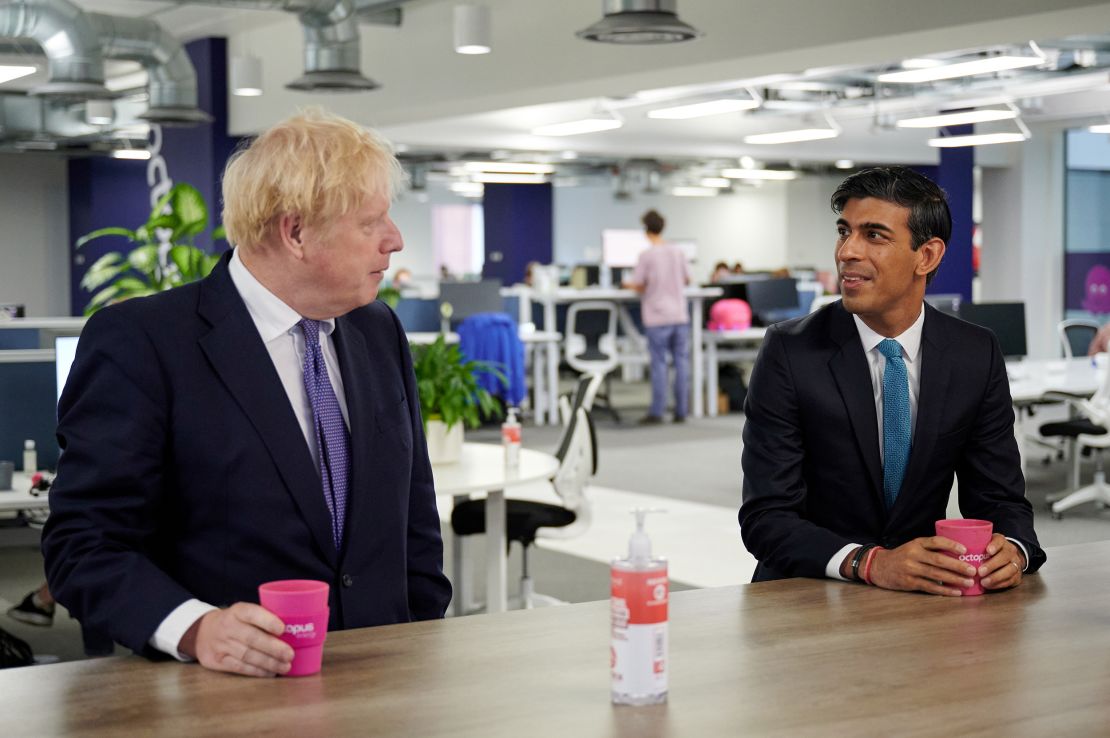 In Britain, immigration policy has always been the first line of defense against the so-called race problem. Unlike in the United States, Britain kept its colonial violence and subjects largely in its former colonies. It is only since technology allowed travel from the empire that Britain has had to deal with large numbers of racial minorities.
Since it became clear Black and brown migrants were coming to stay in the late 1950s, immigration policy has been aimed at reducing non-White migration in order to "keep Britain White."
This eventually led to the "hostile environment" that mandated immigration checks on all walks of life, which resulted in the Windrush scandal. The scandal, which began to surface in 2017, saw countless people who had been legally living in the country for decades suddenly losing their jobs and subject to arrest and deportation because they could not prove their status.
Home Secretary Priti Patel has only made matters worse, proposing using warships to turn back boats crossing the Mediterranean even though it would put lives at risk, and unlawfully seeking to deport those that make it to British waters to Rwanda for processing.
Patel had to admit that her latest piece of immigration legislation was so restrictive that her own Ugandan Indian parents would have been barred from entering the country. She seems so committed to the "keep Britain White" agenda that the next logical step is surely to deport herself.
Patel's recent policing bill essentially outlaws the protests sparked by the death of George Floyd, and she has been outspoken about how "dreadful" she finds Black Lives Matter demonstrations.
It is no coincidence that the most racist policy has come from a non-White spokesperson. Patel's diversity is the point, allowing her to get away with words and deeds someone of a different hue could not.
Sunak has not been as openly hostile on such issues, but he serves in the government and pledged to continue its draconian immigration stance. He has pledged to push ahead with plans to deport asylum seekers to Rwanda, deport an increasing number of foreign-born criminals and even proposed a cap on the total number of refugees. Make no mistake, he is a continuity candidate and will be steering the same racist ship as his predecessor.
The next prime minister will be chosen early September by the 160,000 Conservative party members who have a vote. If you are wondering why there will be no wider public vote to decide who leads the nation, it is because of Britain's antiquated system of government.
The Queen is technically the head of state with the prime minster representing the leader of the majority party in parliament who operates at her "prerogative." The prime minister is not directly elected and therefore when they resign, whoever takes over the leadership of the party runs the country.
But even though they are unelected, the British prime minister wields more legislative power than US presidents. There are few checks and balances in the system, with the elected parliament passing laws that are examined by the unelected House of Lords who provide scrutiny but has little power to prevent if the government is determined.
Whoever takes over from Johnson has a large majority in parliament and can effectively pass whatever legislation they see fit. In theory, a new prime minister could bring in sweeping changes. Unlike when former US President Barack Obama was elected, there is no hostile Congress standing in the way of a non-White leader to usher in the age of racial progress.
Unfortunately, if Sunak wins, we will see precisely the opposite occur.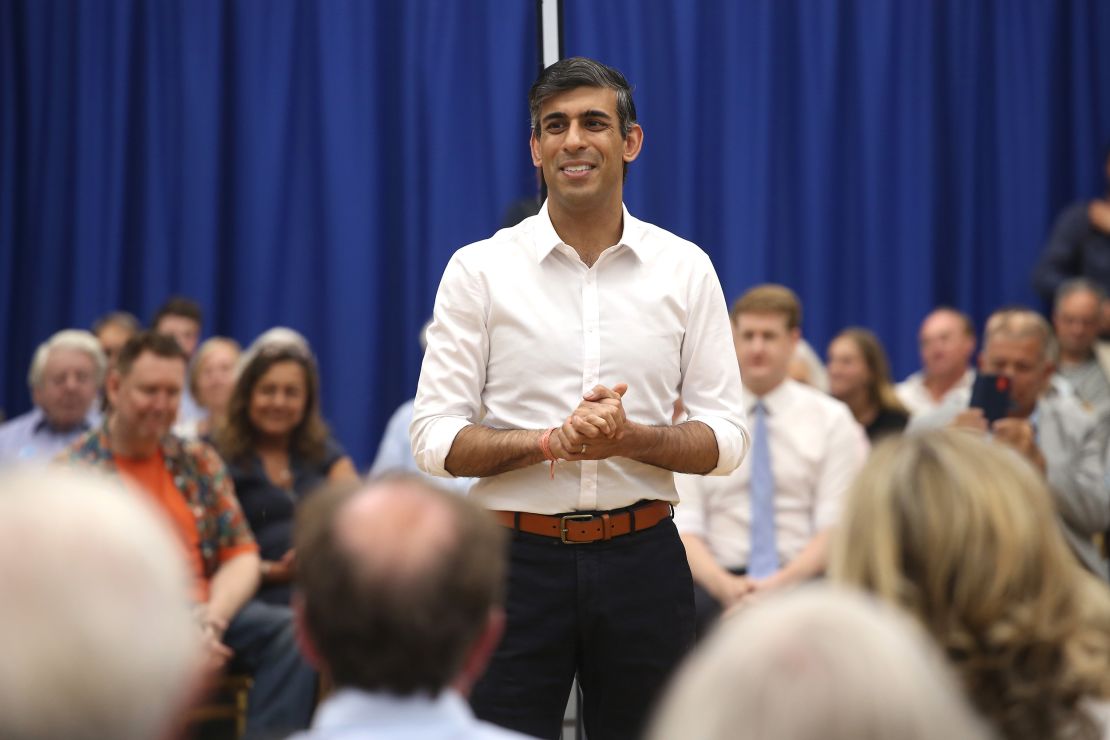 Let's just say the average member of the Conservative party voting for the next prime minister is not a liberal advocate for racial justice. One of the most appealing candidates to the membership was Kemi Badenoch, a Nigerian immigrant who became the queen of the anti-woke brigade with her attacks on critical race theory, Black Lives Matter and her defense of the British empire. She is so extreme that far-right nationalist group Britain First reportedly endorsed her candidacy. (Badenoch did not publicly respond to the endorsement).
Anyone who hopes to lead the party is bound to the faithful and the will of the parliamentarians. The Conservatives have always been the anti-immigrant, law and order party who have disdain for notions like institutional racism. It is not just a brand but deep in the DNA of the party. The idea that Black and brown faces leading the party is progressive is as insulting as it is absurd. This is the real identity politics, the idea that just because of their color people like Patel, Badenoch and Sunak must have the best interests of Black and brown communities at heart.
In truth, there have always been those who chose to align with the forces of racial oppression in order to enrich and enable themselves. The British Empire simply could not have run without countless Black and brown middle managers. The fact that one may now be elevated into the most important role is no kind of victory. In fact, a Sunak victory would put British race relations back even further than the Johnson government did. There is nothing more damaging than the illusion of progress because it masks the real problems that continue to exist.
Get our free weekly newsletter
Sign up for CNN Opinion's new newsletter.
The absolute last thing that this racist government needs is the PR boost from a brown face at the head of the table. If Sunak wins, he will be leading an openly racist government, hell bent on continuing its devastating agenda. But because a non-White prime minister has been such a long time coming, many of us will delude ourselves into believing a change has come.