President Joe Biden and Senate Democrats have moved quickly to appoint scores of judges during the past two years, outpacing former President Donald Trump, but they have stalled in the South.
The dearth of nominees offered in southern states, notably where both US senators are Republican, threatens to undercut Biden's large-scale effort to counteract Trump's effect on the federal judiciary, particularly to bolster civil rights and ensure voter protections.
The Biden team's well-documented diversification of the courts – nominees have been overwhelmingly women and people of color, such as Supreme Court Justice Ketanji Brown Jackson, and offered professional diversity, including public defenders and civil rights lawyers – has withered when it comes to district courts in Alabama, Florida, Louisiana and Texas, where more than a dozen such court vacancies exist.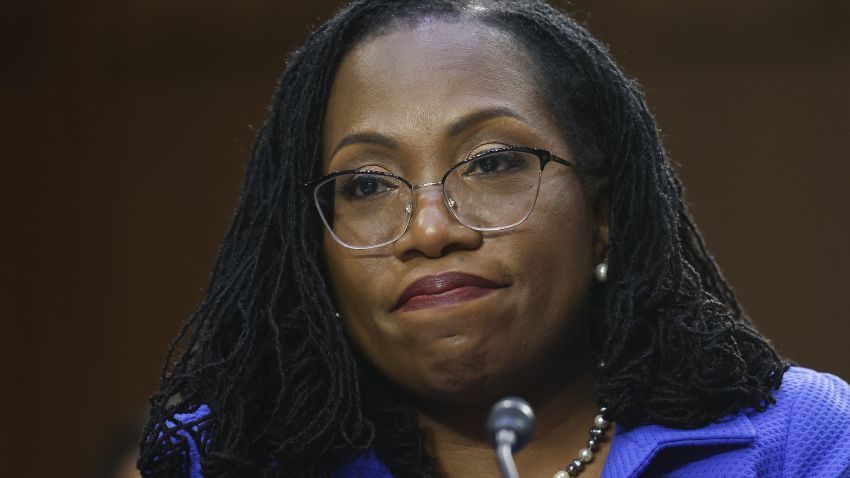 Listen to Ketanji Brown Jackson school the Court on US history
"That is where the entrenchment of hyper-conservatism is real and difficult to uproot," said Janai Nelson, president and director-counsel of the NAACP Legal Defense Fund.
The pattern of vacancies, particularly in the South, is not lost on the Biden selection team, led by political veterans with deep experience in judicial selection and confirmation. (Biden, himself, as a senator from Delaware, once led the Senate Judiciary Committee.)
"All of these seats are deeply important to us. We care about all of these vacancies," Paige Herwig, senior counsel to the President, told CNN. "It's not a secret that a large number of vacancies are in states with two Republican senators. But we are always here in good faith. We are here to work with home state senators."
Many states beyond the South with two GOP senators, such as Idaho, Oklahoma and Utah, lack nominees for court vacancies, but the South is disproportionately affected because of its sheer population and number of open seats. The South also endures as a battleground for intense litigation over civil rights and liberties.
Federal judges are appointed for life and can become a president's most enduring legacy. Judges' effect on American life is clear, from the top at the Supreme Court, down to district court judges who decide which litigants even get to trial.
District courts are "the gateway to access to justice," Nelson said.
District court judges have also shown their muscle in recent years by blocking executive branch policy with nationwide injunctions. Biden's early initiatives, notably over immigration and student-debt relief, were first thwarted in lower courts by Republican-appointed judges.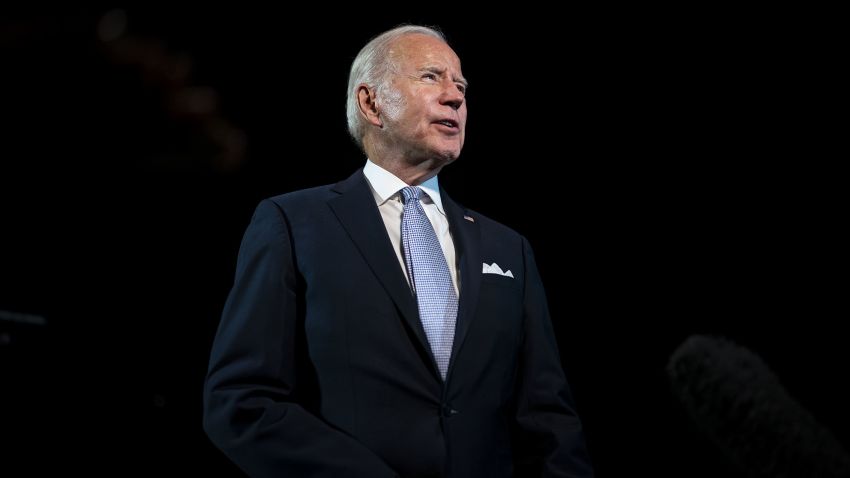 Hear the president explain his decision to extend the pause on student loan repayment
During Biden's first two years, the White House and Senate Democrats plainly prioritized judicial vacancies in blue states, where they could make swift and immediate progress.
Overall, Biden won confirmations for 97 appointments to the US district courts, appellate bench and Supreme Court over the past two years.
For the comparable two-year period, Trump, who set out to transform the federal courts the help of White House counsel Don McGahn and Senate Republican Leader Mitch McConnell, had named 85 judges. They scouted out likeminded conservative ideologues and then accelerated appointments in the following years by openly encouraging judges to retire to generate more vacancies.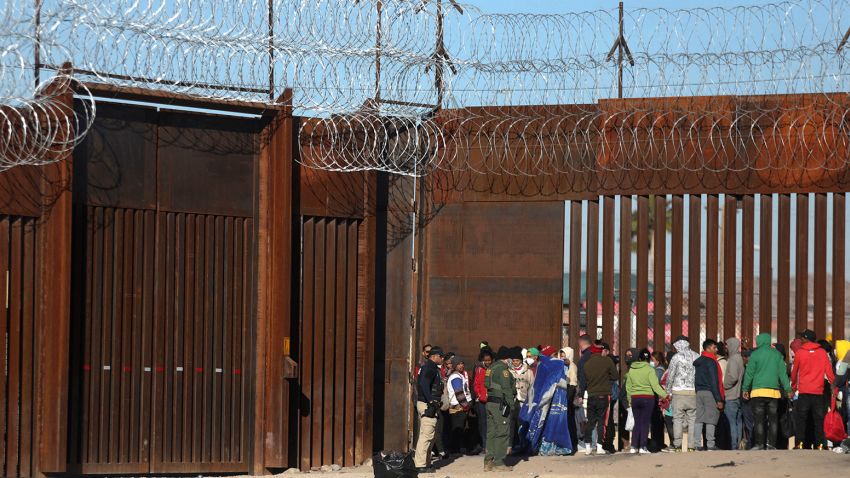 US border officials watch migrants use rafts to cross into US
Like other progressive leaders, Nelson praises the Biden focus on a more diverse bench. Yet she said the White House could step up the pace of nominations and the Senate can move faster on the nominees it has received.
"Nancy Abudu is an excellent example of someone whose nomination has been stalled," Nelson said. Abudu, a litigation director at the Southern Poverty Law Center, would, if confirmed, be the first Black woman on the US appeals court for the 11th Circuit, covering Alabama, Georgia and Florida. She was designated for an open Georgia seat and endorsed by the state's two senators, both of whom are Democrats.
The Senate Judiciary Committee, which had been evenly split between Democrats and Republicans last year, deadlocked in May on Abudu's nomination, and she had been awaiting a procedural vote by the full Senate that then would have allowed an up-or-down vote on confirmation. Biden has renominated her for the new Congress.
The question now is whether the White House will be able to ramp up negotiations with red-state senators and whether the Senate Judiciary Committee, led by Illinois Sen. Dick Durbin, will ease the practice of requiring district court nominees to have the backing of home-state senators.
By the terms of the Constitution, a president seeks the "advice and consent" of the Senate judicial appointments. Senators traditionally have influenced the selection of nominations to district and appellate courts in their home states, even to the point of blocking a disfavored candidate. In recent years, however, presidents have been able to wield more latitude for appeals court nominations.
The Judiciary Committee, however, will not hold a hearing on a district court nomination unless both home-state senators have signed off, in what's referred to as the "blue slip" process. These blue slips of paper, as they are relayed to the committee, are intended to signify that a home-state senator has been consulted in the president's choice. For Biden's judicial selections, that process poses significant roadblocks.
Herwig, overseeing the judicial selection machinery, stresses that Biden is trying to generate consensus and says appointments for a Louisiana-based seat on the US Court of Appeals for the 5th Circuit (Judge Dana Douglas) and Indiana-based seat on the 7th Circuit (Judge Doris Pryor), which arose from some dealings with GOP senators, "demonstrate that there are possibilities to work together." The Senate confirmed Douglas and Pryor, both former US magistrate judges, in December.
A second seat on the powerful 5th Circuit appellate court, covering Texas, Louisiana and Mississippi, is open with no nominee. Judge Gregg Costa, based in Texas, had announced about a year ago that he would be resigning in August 2022.
While a good portion of the open seats can be chalked up to Democratic and Republican differences, another notable appellate vacancy – for a Maryland seat on the US Court of Appeals for the 4th Circuit – rests in Democratic hands.
Judge Diana Gribbon Motz, an appointee of former President Bill Clinton, announced her retirement more than a year ago, and made it effective in September 2022. But Biden and Sen. Ben Cardin, Maryland's senior senator, have been at odds over a successor, and the White House apparently does not want to more forward without Cardin's backing. Herwig would not comment on that vacancy, and a Cardin spokeswoman said the senator was awaiting word from the White House on his suggested nominees.
In the meantime, the 4th Circuit, resolving appeals from Maryland, North Carolina, South Carolina, Virginia and West Virginia district courts, remains closely divided with seven Democratic and six Republican appointees.
The next challenging chapter
Biden's team signaled from the start its priority for the judiciary, and White House chief of staff Ron Klain, a former Supreme Court law clerk, has been fixated on filling the bench. Klain worked with then-Sen. Biden on the Judiciary Committee and separately helped evaluate judicial candidates in the Clinton and Obama administrations.
Herwig is a product of the Senate, too, previously serving two Democratic senators who sit on the Judiciary Committee, Dianne Feinstein and Amy Klobuchar.
In the South, however, where voting rights and immigration disputes rage, change has been slow. Going forward, as Democrats gained one more seat in the November midterm elections toward their Senate majority, southern states are likely to become a critical arena for an administration determined to reshape the bench.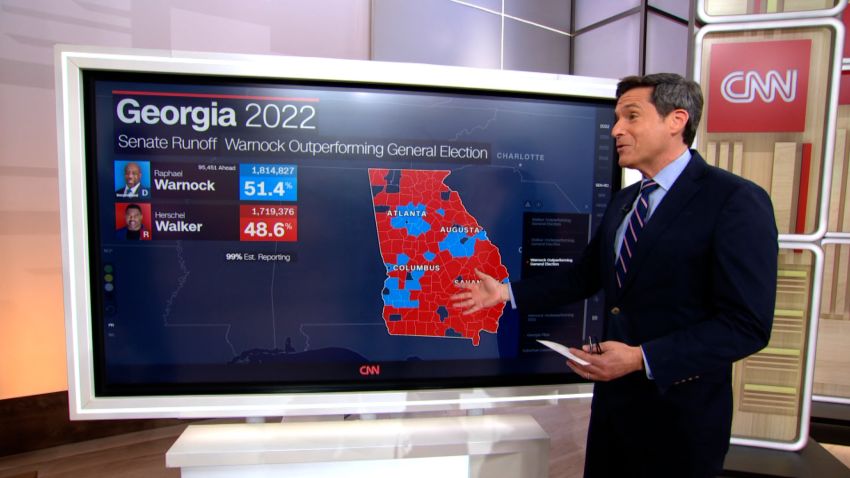 See how Raphael Warnock beat Herschel Walker county-by-county
The Administrative Office of the US Courts reports that as of January 6, there were 82 vacancies on federal district and appellate courts. Biden has designated nominees for only about half of those vacancies. (There are a total 677 authorized judgeships at the trial-level US district courts, 179 on the US courts of appeals and nine on the Supreme Court.)
The South has a disproportionate share of those vacancies without nominations.
Of all 50 states, Florida and Louisiana have the most openings with no nominees pending, 4 apiece. Texas has three vacancies with no nominees pending, and Alabama two (one dating to mid-2020) with no nominees offered.
It is plain, given the number of vacancies and how long some have existed, that it will not be easy to fill them. And it is unclear whether the Democratic White House and Republican senators are truly talking to each other, or actually talking past each other.
Press secretaries for Texas Sens. John Cornyn and Ted Cruz, both members of the Senate Judiciary Committee, deeply invested in the ideology of the bench, and regularly opposing Biden appointees, said the senators were working with the administration on judges.
In Louisiana, the communications director to Sen. John Kennedy, another member of the Judiciary Committee, said Kennedy's office had no information to provide on possible appointments in Louisiana.
Ryann DuRant, press secretary to Alabama Republican Sen. Tommy Tuberville, said the White House reached out to Tuberville soon after he became a senator in 2021 to address the courts, but that since then, "there has been radio silence from the White House."
"When the White House is ready to move forward on Alabama judicial nominees," DuRant added in a statement, "Senator Tuberville welcomes the opportunity to discuss as a part of his role to provide advice and consent."
McKinley Lewis, communications director for Florida Sen. Rick Scott, said the senator welcomed "an open, good faith dialogue with the White House to ensure any nominees to serve on Florida's federal courts will respect the limited role of the judiciary and will not legislate from the bench."
Herwig declined to detail any conservations yet stressed that there was no senator with whom her team would not work.
It's unclear whether the Senate Judiciary Committee will feel increased pressure, from its Democratic ranks or from outside liberal interests, to amend the "blue slip" process.
Trump's total appointments in four years reached 231, a figure that might be hard for Biden to match, if stalemates continue in Republican-dominated locales.
There are at least another 20 vacancies expected in 2023, based on information gathered by the Administrative Office of the US Courts. About a third of those are in southern locales.
At some point, judges weighing retirement, and equally concerned about whether Biden could successfully tap a replacement, may simply opt against stepping down during his remaining presidency.
In the Trump years, his GOP allies openly encouraged judges thinking about retirement to just do it. It was a sign of how vigorously Republican leaders wanted to shape the courts.
Speaking specifically of Supreme Court justices, former Senate Judiciary Committee Chairman Chuck Grassley said in a 2018 radio interview, "If you're thinking about quitting this year, do it yesterday."