There are a ton of great products that drop every week — and we're here, as always, to keep you up to date on the best of them. Each week, we'll be rounding up a short list of our favorite product drops from the last seven days for you to shop as you sip your morning coffee or take a quick break from work (trust, it's the only list you need for staying up to date on these things).
This week brings the launch of new colors from Cuup, Caraway's handy new steamers and Athleta's first-ever yoga accessories collection that's good for both you and the planet.
Shop our favorite new releases below, but be fast — they're prone to selling out.
A backpack and a crossbody bag made for everyone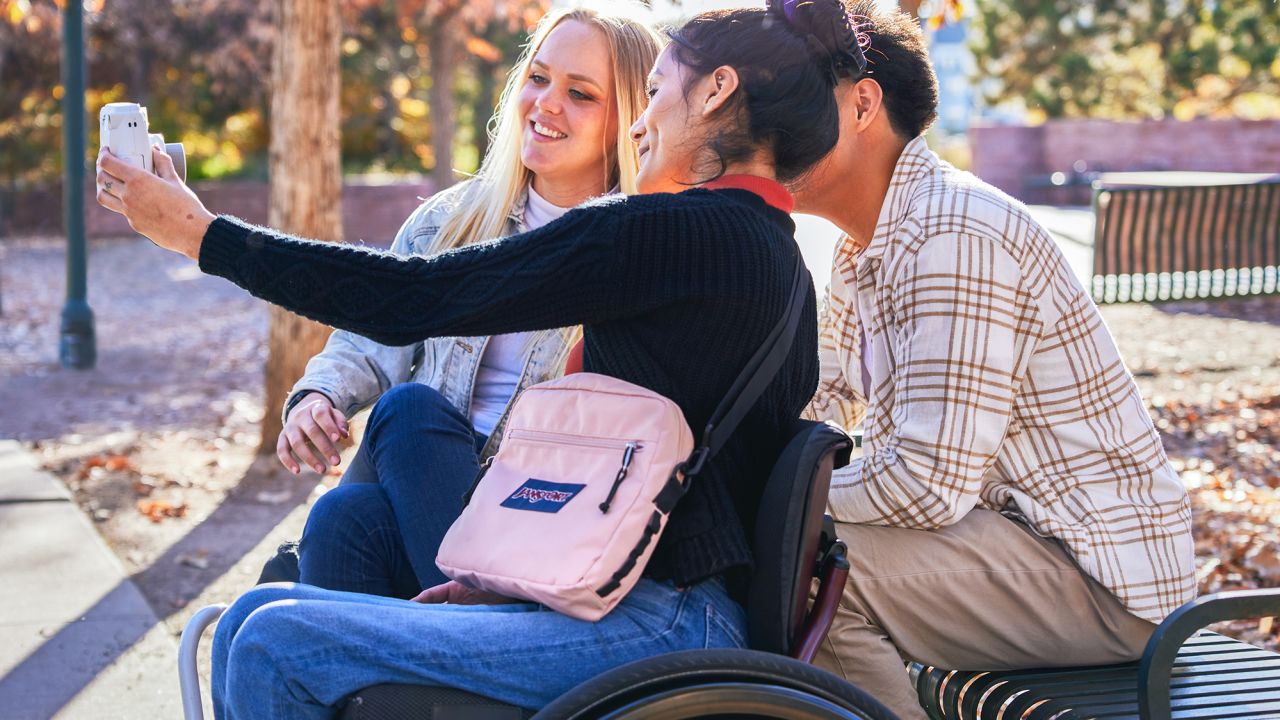 After three years of research, product testing and focus groups conducted with Disability:IN, an organization devoted to disability inclusion and equality, JanSport has developed a backpack and crossbody bag with features designed for different mobilities: think features like removable shoulder straps, easy-release buckles and finger loops for dexterity limitations. Even better, the Adaptive Collection is designed to fit with a range of mobility devices. Available in black, pink and a tie-dye print, the Adaptive gear carries the same aesthetic as the JanSport bags customers have known and loved for decades for timeless style.
Vibrant new undies, just in time for Valentine's Day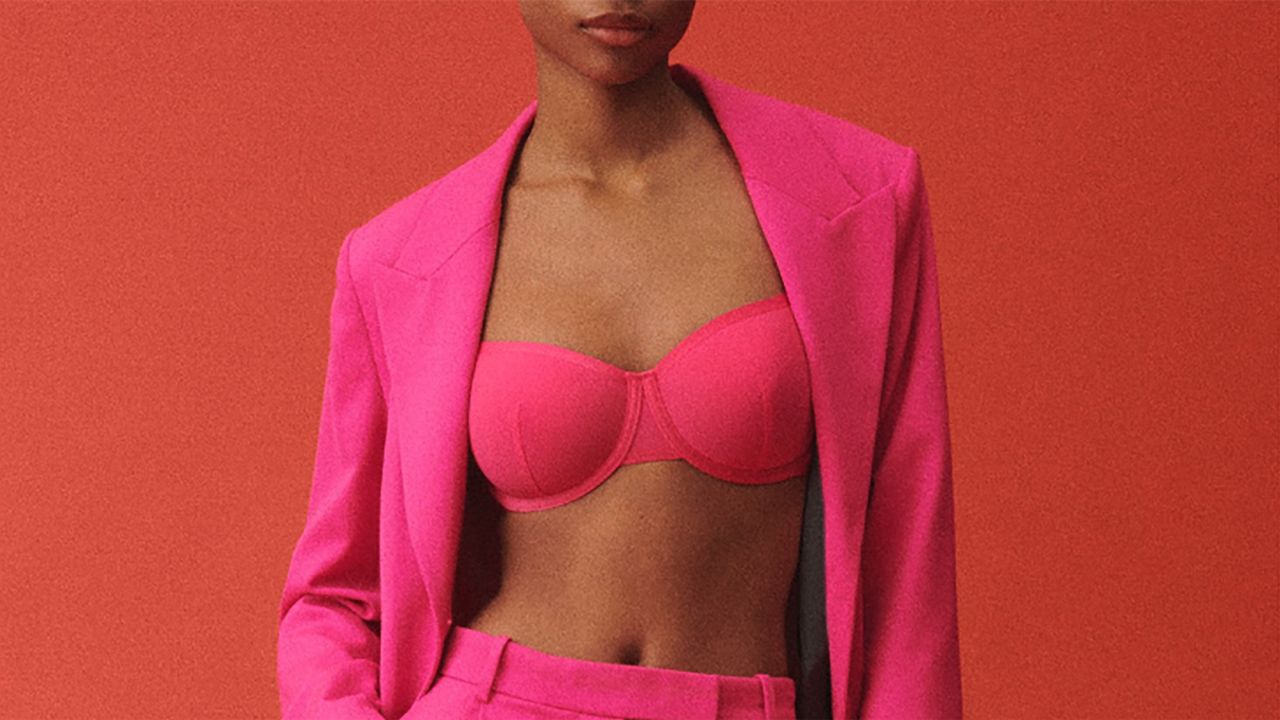 Cuup's balconette and plunge bras, plus the brand's bikinis, thongs, and high-waist undies, are fan favorites for their comfy materials and range of sizes. And just in time for Valentine's — or Galentine's, if you prefer — Cuup is releasing deep-hued, super-pigmented versions of their iconic cuts in fuschia, a daring and delightful pink, and carmine, a bold, true red, starting at $20. Choose your fighter for a sexy statement ready to reveal itself under your winter gear.
Ceramic-coated steamers you'll never have to scrub
Hot, freshly steamed dumplings in the comfort of your own kitchen? Yes please. Scrubbing off hardened bits of dumpling wrapper after dinner? Ugh. Enter internet fave Caraway's innovative new steamers, which pair a nontoxic ceramic coating with a classic stainless steel body so you'll never have to scrub away stuck-on food again. Plus, the duo comes in two sizes, a little and a biggie, so whether you're preparing a festive feast or doing dinner for one, your cleanup will be fast and hassle-free.
Gear that's good for you and good for the world
Athleta's first-ever yoga accessories just dropped. The three-piece set is designed with sustainability in mind — the $119 mat is 70% natural rubber from 100% FSC certified forests, the $24 block is made from 51% renewable sugarcane and the bag to tote around both items is crafted from 100% recycled polyester ripstop fabric. Plus, if you're looking to head to your next Ashtanga course in a fully coordinated ensemble, Athleta's got you literally covered, with new performance bodysuits, leggings and sports bras in vibrant, complementary colors to go perfectly with your new gear.
A classy band for your favorite wearable tech
Keeping the face of your Apple Watch scratch-free is imperative, obviously, but how about the band? Nomad's on the case with their just-launched advanced aluminum bands, designed in two shades to perfectly match the watch itself. Each version retains the look of a classic watch band but pairs it with a slim, magnetic clasp and a super-hard carbon coating reminiscent of that other carbon-based product (ahem, diamonds) designed to stand up to the toughest of wearers.
A wearable ode to the best of Maine's wildlife
Inspired by the stunning shoreline and unique fauna of Maine's Acadia National Park, Parks Project's latest gear drop makes it easy to dress for the great outdoors as well as the great indoors. Think wave-printed sherpa pullovers, fanny packs and bucket hats, plus practical pullovers and long-sleeve tees featuring some of the park's most iconic wildlife, including puffins, moose and lobsters you absolutely won't want to drop in a pot.
A mini but mighty bit of travel gear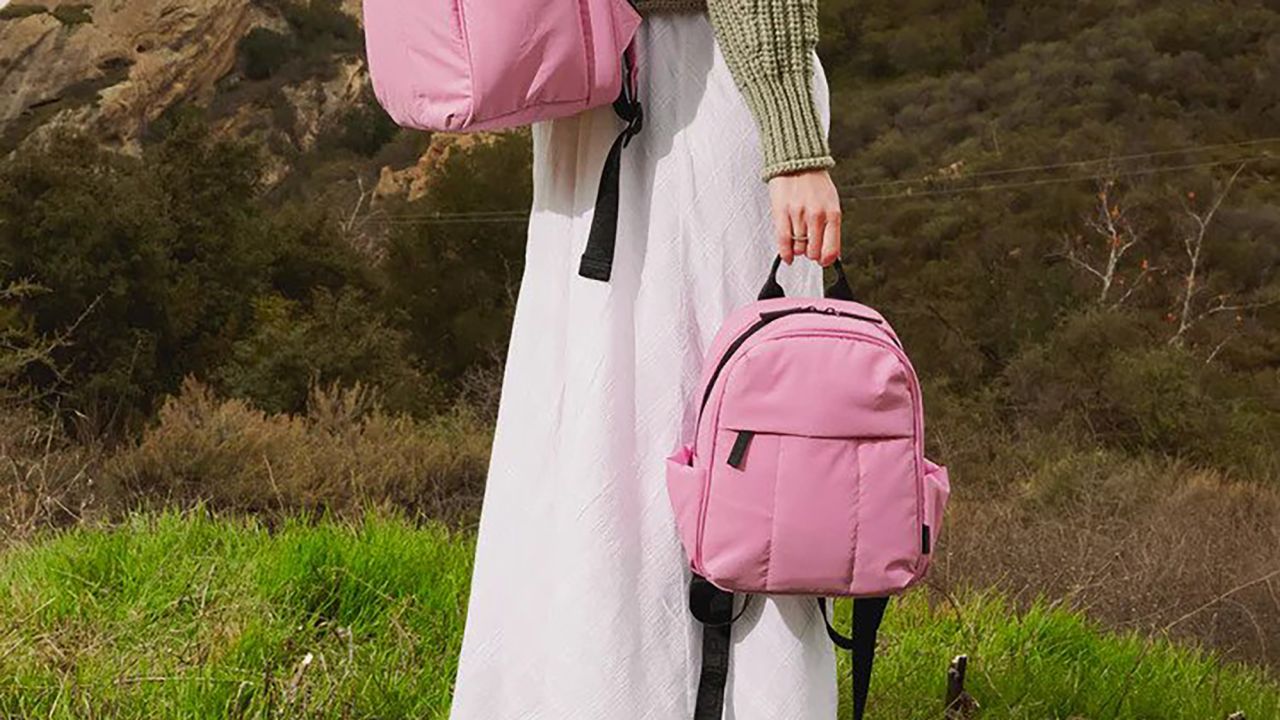 What's better than a hardy, water-resistant backpack with a bunch of pockets that also comes in a handful of fun colors? A mini version of said item, which won't leave you worried you're going to slam your bag into your neighbor every time you make a sudden turn in a crowd. Calpak's new Luka Mini is as cute as it is useful for $72 — it even has a luggage sleeve to sit astride your roller bag. Another new item takes care of your laptop: Calpack just launched 13- and 17-inch laptop cases for when you and your office are on the go.
Be quick like a rabbit in a pair of warm and wooly new sneakers
In honor of the Lunar New Year, which sees us entering the Year of the Rabbit, Allbirds is launching a special edition version of its Wool Runners in beige and white versions for men, women and children. At $110, the adult sneakers are an incredibly practical way to stick to your winter jogging resolutions and keep your feet warm at the same time, but the $70 fluffy white kiddie version is straight-up adorable.
Now in four scents from the minimalist beauty brand
Glossier's Deodorant officially launched this week, and true to the minimalist beauty company's form, it's a formula pared down to good-for-you, good-for-the-earth basics: The deo is refillable, vegan, cruelty-free, and non-comedogenic, and is free of aluminum, baking soda, acids and water. Plus, there's some coconut oil in there to help condition your skin, and potato starch helps you stay dry. Scents include Sandstone (think oceany, rugged-rock vibes), Glossier You (Glossier's OG fragrance), Orange Blossom Neroli (you might recognize the cedarwood and citrus notes from Glossier's Body Hero Collection) and unscented.
(And FYI, you'll be able to snag a Glossier Sunshine Yellow Duffel Bag as a gift with purchase on all Glossier.com orders over $70.)
For inside and outside the haus
House shoes are a thing. You change into them when you step out of your shoes right inside your door, and they should never, ever be sullied by the dirt of the outdoors (much less your building hallway — otherwise what's the point?). Now, the merino wool experts at Graf Lantz have come out with their own version of the at-home shoes, called the Haus Clogs — the company's first-ever footwear.
You can, according to the company, wear these outside the home (but please, have an indoor pair too), and they're comfy all year round, thanks to the merino wool that keeps them warm in the winter but dry and cool in the summer. They come in unisex sizing in the brand's merino wool felt colors: Granite, Charcoal and Olive.