The storm system that's hammered California this week is heading east – but not before dousing the state with more torrential rain and knocking out power with ferocious winds.
Daily rainfall records were shattered Tuesday in Los Angeles, Santa Barbara and Santa Maria. The deluge will keep hitting Southern California on Wednesday before moving east, threatening 25 million people in the central US.
California Gov. Gavin Newsom expanded a state of emergency to cover 43 of the state's 58 counties Tuesday night as high winds and intense rain wrought havoc in the state.
Some cities endured hurricane-force winds. Top wind gusts of 97 mph were measured at Santa Clara County's Loma Prieta, 93 mph at Alameda County's Mines Tower and 74 mph at San Francisco Airport, according to the National Weather Service.
In San Francisco, firefighters believe fierce winds sent out glass falling from a downtown high-rise building, they said.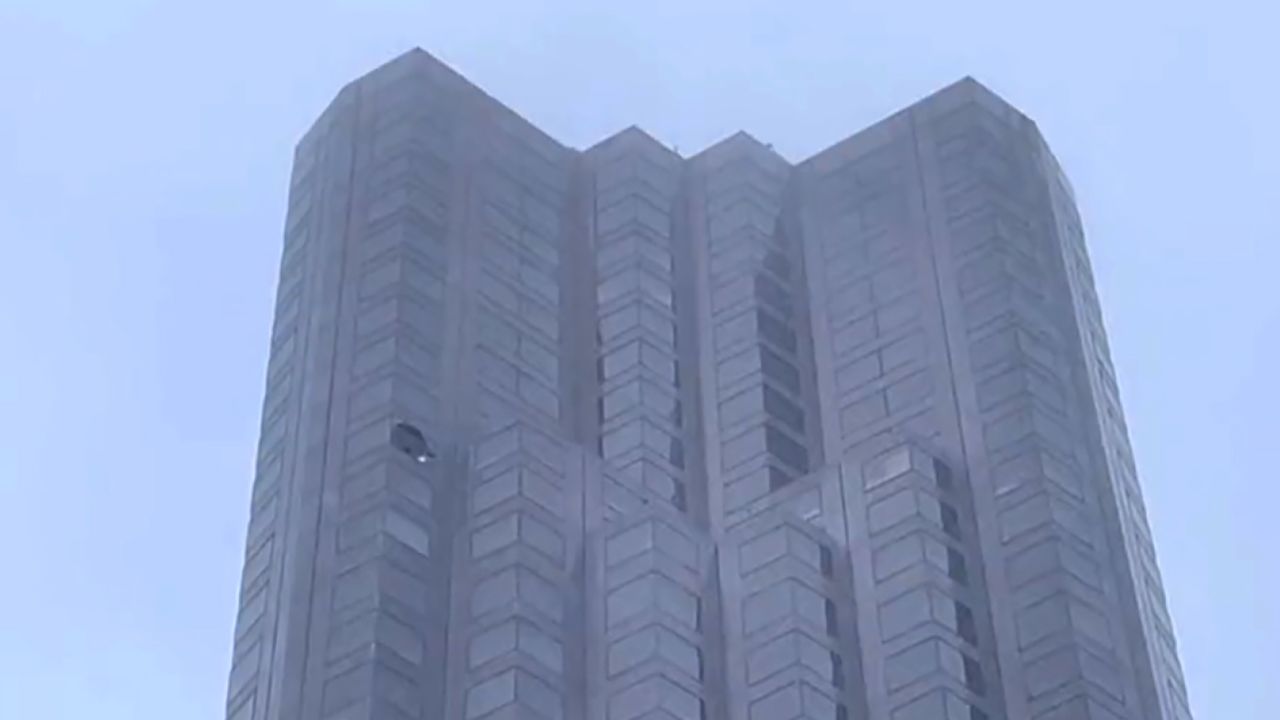 Across the state, more than 169,000 customers had no electricity Wednesday afternoon, according to PowerOutage.us.
All this severe weather is caused by the 11th atmospheric river to strike California this season. And it won't be the last, with yet another set to pummel the state next week.
Atmospheric rivers are long, narrow bands of moisture that can carry saturated air thousands of miles like a fire hose.
"These atmospheric rivers are transporting a ton of moisture from the Pacific Ocean out to the West Coast of the US," said Maj. Chris Dyke, a member of the Air Force Reserve's "Hurricane Hunters" weather reconnaissance team.
The squadron has been flying planes into California's storms to drop instruments called "dropsondes" inside atmospheric rivers to relay live weather data. The information is immediately put into weather forecast models, which dramatically improves the accuracy of forecasts.
Storms push east with tornado, flood risks
As the storm creeps east, parts of Arizona and Nevada are under flood alerts Wednesday.
In Arizona, several creeks and rivers in the Flagstaff area are expected to rise Wednesday and Thursday due to heavy rain and melting snow, the local National Weather Service office said. "Flooding is likely along Oak Creek and Wet Beaver Creek," NWS Flagstaff tweeted.
Starting Thursday, more than 25 million people in the Southern Plains and Texas will be at risk of severe weather. The Dallas-Fort Worth area could get damaging winds, large hail or possibly tornadoes, CNN meteorologist Dave Hennen said.
And after this atmospheric river dies down, California will get walloped by yet another. The next one will likely pummel California between March 21 to 23 with more rain, snow, fierce winds and flooding, forecasters said.
Atmospheric rivers are typically 250 to 375 miles wide and can stretch more than a thousand miles, the National Oceanic and Atmospheric Administration says.
While they're an important source of rainfall for the West, atmospheric rivers can create conditions similar to those of hurricanes when they pass over land, NOAA said.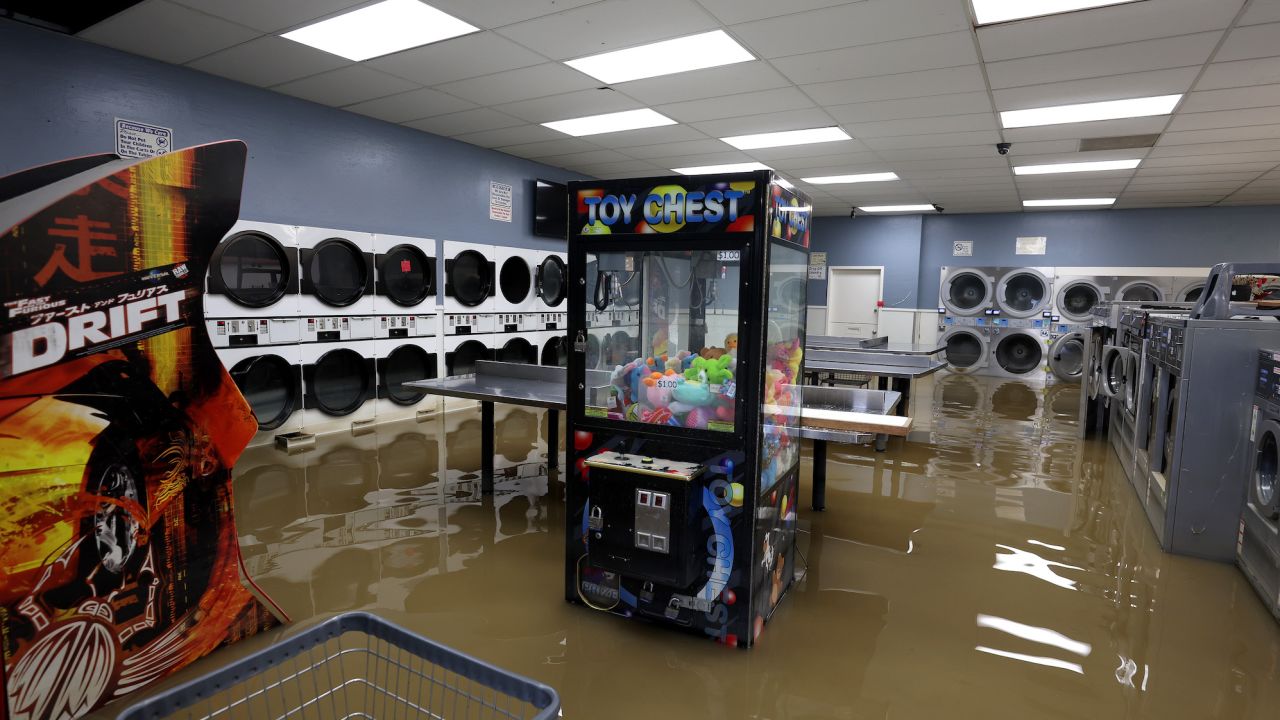 And due to the effects of global warming, scientists believe atmospheric rivers can become more intense as the air temperatures increase.
Atmospheric rivers will be "significantly longer and wider than the ones we observe today, leading to more frequent atmospheric river conditions in affected areas," a NASA-led study found.
'I want to cry, but what's crying going to do?'
More than 70,000 Californians were ordered to flee their homes during the latest atmospheric river that turned streets into lakes, caused a levee to breach and threatened mudslides.
In Placer County, a mudslide Tuesday evening caused major damage to a home in Colfax, prompting an evacuation warning for other homes, according to the California Department of Forestry and Fire Protection's Nevada Yuba Placer Unit.
In Monterey County, crews have been racing to fix a breach in a river levee Friday that sent water gushing into the nearby community of Pajaro. More than 2,000 people were evacuated from the Pajaro area, Monterey County Sheriff Tina Nieto said.
Water from another breach eroded nearby bridges and inundated California's famed Highway 1, which had to be closed, Monterey County officials said.
One Pajaro resident drove to the outskirts of town to see her home for the first time since evacuating Saturday morning. She found the home's bottom level and her garage underwater, she told CNN affiliate KSBW.
"I want to cry, but what's crying going to do?" Michelle Keith said. "It's just sad, so sad."
Another Pajaro resident, Ruth Ruiz, hasn't been able to return home since she left in hurry before dawn Saturday. Ruiz is worried about how long it'll take to get back to normal life after she returns home, she said.
"We don't really have a plan. We're just taking it day by day," Ruiz told CNN affiliate KPIX. "But we have a feeling it's going to be months before even insurance can cover any damages."
CNN's Taylor Romine, Taylor Ward and Robert Shackelford contributed to this report.