After eight years and multiple Emmy awards, James Corden's time as host of "The Late Late Show" is coming to an end.
The English presenter and actor announced his departure from the show, which was home to popular segments such as "Carpool Karaoke," last April. He later revealed that his desire to spend more time with his family prompted the move.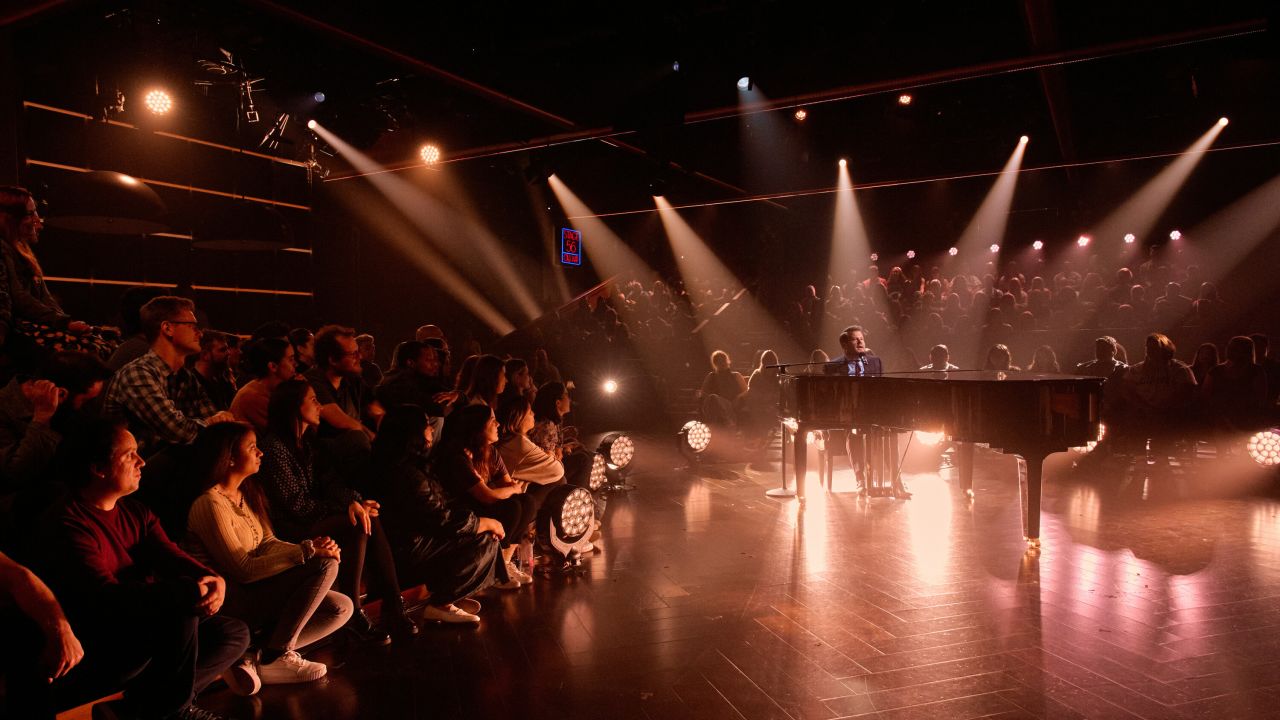 "It was going to be a journey, an adventure. I never saw it as my final destination," Corden said at the time.
On Thursday night, the 44-year-old comic got emotional as he prepared to vacate the seat that made him a household name. The prime-time special featured A-list guests Harry Styles, Adele and Will Ferrell and a surprise video message from President Joe Biden, and Corden's parents were in the audience.
While his decision to leave the show during a successful run on US late-night television had surprised many, Corden revealed that "one positive" of leaving the show is that he "may finally get a good night's sleep."
In his emotional farewell speech, the father-of-three also touched on his journey as the show's host.
"We started this show with Obama, then Trump, then a global pandemic," he said.
"I've watched America change a lot. Over these past few years, I've watched divisions grow and I've seen and I've felt a sense of negativity bubble and at points boil over," he added.
Corden implored his audience to "remember what America signifies to the rest of the world. My entire life it has always been a place of optimism and joy. And yes, it has flaws, so many, but show me a country that doesn't. Show me a person that doesn't."
Corden continued: "We are all more the same than we are different. There are so many people who are trying to stoke those differences and we have to try as best we can to look for the light, look for the joy. If you do, it's out there. That's all this show has ever been about."
He described his move to America as "a huge leap," and thanked CBS for taking a "life-changing" chance on him.
Corden ended his final appearance by performing a piano ballad, as a video montage of his finest moments on the show played.
"Part of me thinks why not stay here forever, but deep in my heart I just know," he sang. "No more shows to be showing, it's time I was going. It's time. Thanks for watching, that's our show."