In the world of water sports, stand-up paddleboarding (SUP) has been riding a wave of popularity in recent years. But the sport requires a degree of strength and stamina.
Inspired by his daughters' struggles to navigate strong currents, Slovenian entrepreneur Sebastjan Sitar is on a mission to make the sport more accessible to people, regardless of their physical ability.

In 2016, he founded SipaBoards in Kamnik, Slovenia, and created the world's first jet-propelled, self-inflating paddleboard. Although electric and self-inflating boards exist separately, Sitar's design was the first to incorporate both features in one board.
"The idea was not to change the sport but to give it a wider audience. People feel much safer if they know an engine will help them get back to shore," he said.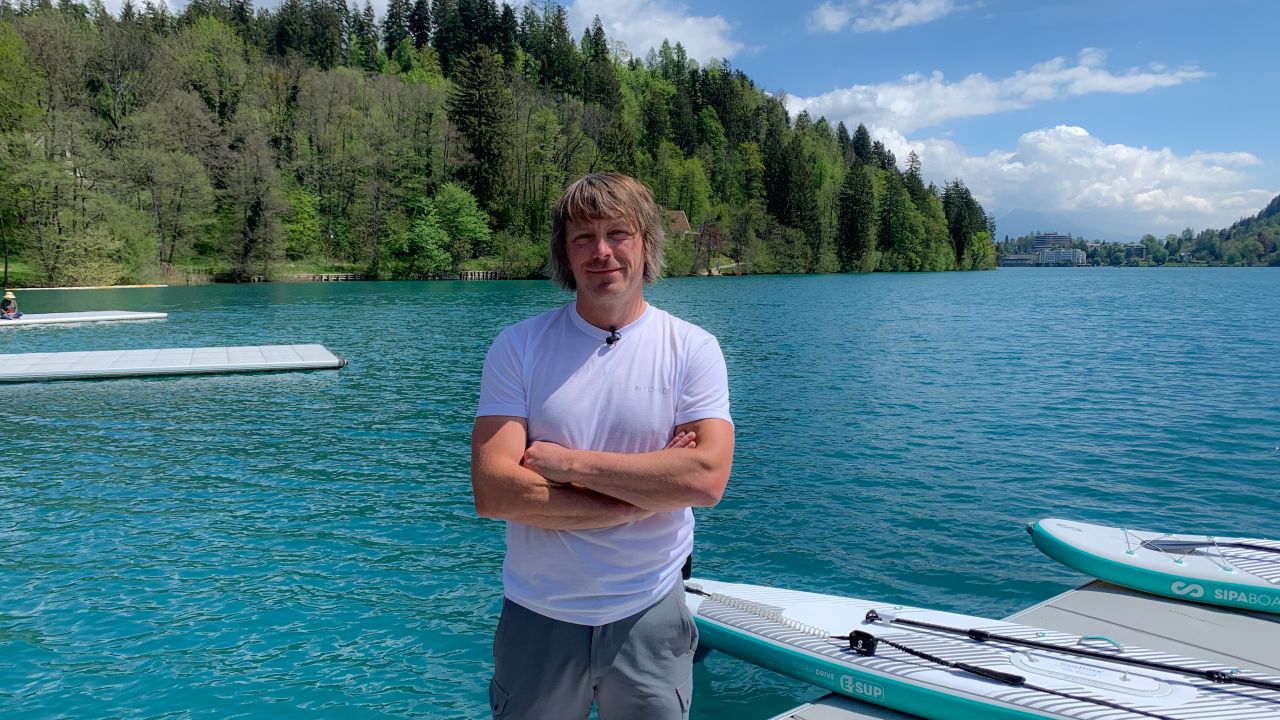 The next wave of technology
The Sipa Drive All-Rounder is the company's latest e-SUP model, featuring a fully integrated jet engine powered by dual batteries that last up to six hours.
The board also has a built-in compressor that inflates it at the push of a button, promising optimal pressure in a matter of minutes. The board can reach up to 4.3 miles per hour on the water and comes with a Bluetooth smart paddle that acts as a remote for the motor.
Riders can inflate their board and control its speed through the SipaBoards app, which also monitors battery life and tracks the distance covered.
"The engine is like a small submarine. It has an easy-to-remove cover so you can access the batteries, recharge the board, and hit the water," Sitar said.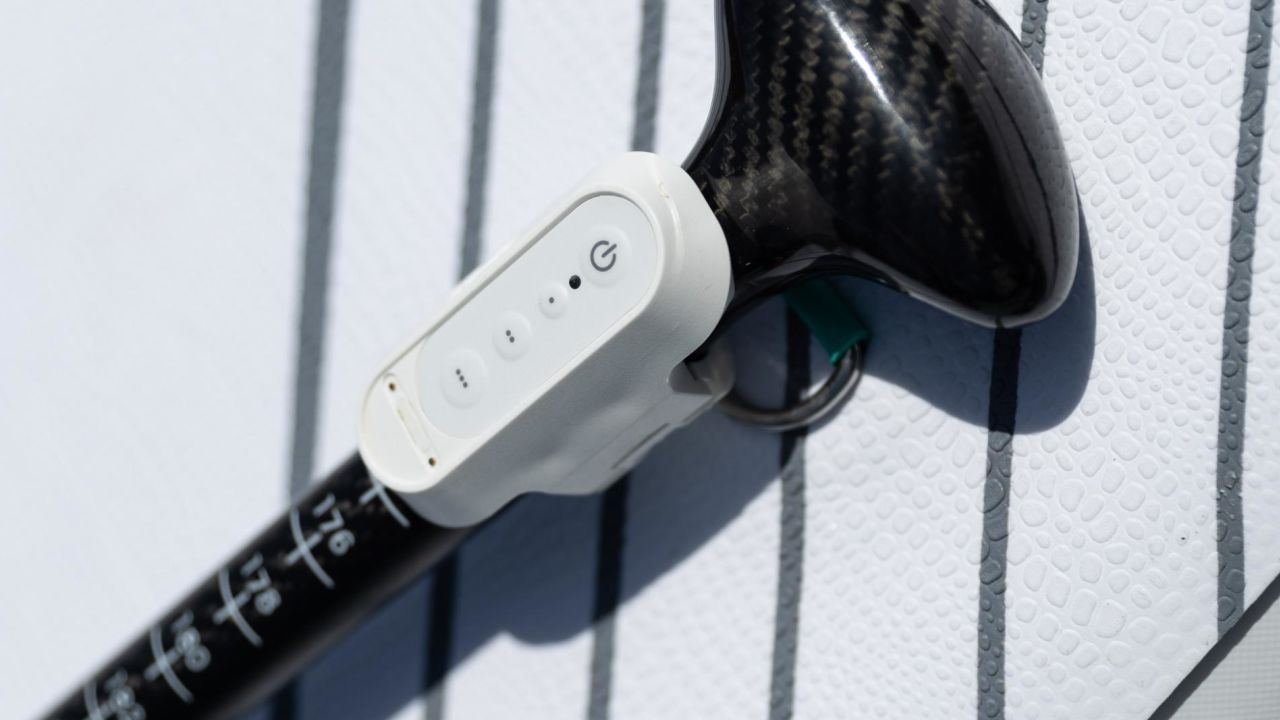 Currents of change
When SipaBoards first introduced the concept of an electric motor in its paddleboards, people were hesitant to combine electricity with water, according to Sitar. But he says its innovative design ensures the rider's safety.
"Once people try the board and experience how stable and enjoyable it is to use, we find that they quickly change their minds," Sitar said.
There are now other options for those looking to power their paddleboards. Scubajet produces a portable jet system that can be used by divers and swimmers, but can also be fitted to canoes and SUPs, and Jobe produces an SUP with an integrated motor, which can also inflate it.
With the global standup paddleboard market forecast to be worth $1.65 billion in 2023, according to market research company Fact.MR, Sitar believes that SipaBoards' electric models will revolutionize the sport of stand-up paddleboarding in a similar way that electric bikes have transformed cycling – letting users go faster and travel longer distances with less effort.
However, they are considerably more expensive than standard inflatable SUPs, which can cost upwards of $160. Sitar says his various e-SUP models are now available in 38 markets worldwide, starting at €3,025 (about $3,260). SipaBoards is now trying to set up SUP rental locations worldwide and is aiming to partner with 30 rental locations before the start of the 2024 season.
"We want to create a social network for electric water sports, where people can share their experiences, create new paddle routes, and connect with other riders," Sitar said.
This story has been updated with additional information.