Editor's Note: Andrew Warren is the duly elected state attorney in Hillsborough County, Florida. Before being elected in 2016, he served as a federal prosecutor with the US Department of Justice. Norman Eisen is a CNN legal analyst who was former President Barack Obama's ethics czar and impeachment counsel to the House Judiciary Committee in 2019-2020. The views expressed in this commentary are their own. View more opinion at CNN.
In 2016, legal and political commentators presciently warned of the threat Donald Trump posed to our democracy. For anyone who thinks that Florida Gov. Ron DeSantis, Trump's strongest challenger for the 2024 Republican nomination, represents a break with his former patron when it comes to democracy and the rule of law, think again.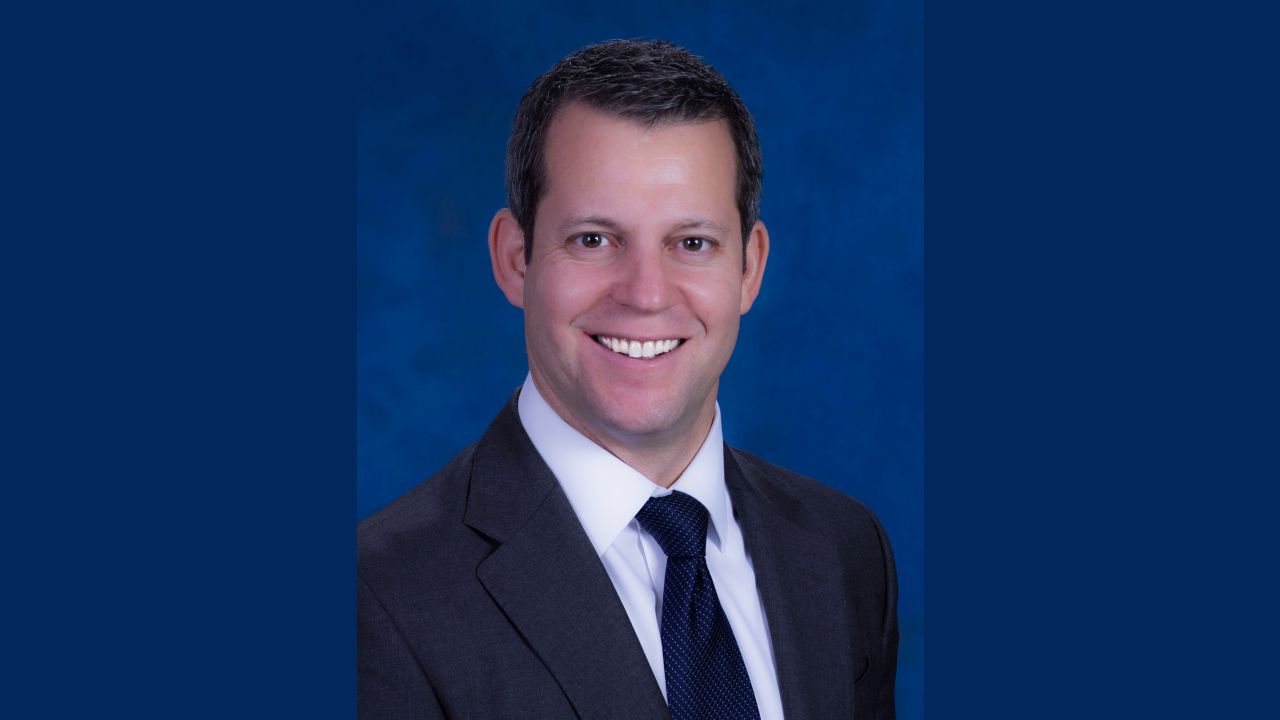 DeSantis is as dangerous – or more – than Trump because he has repeatedly made his contempt for law just as clear, while showing himself to be more effective in actually getting things done with his power.
Let's start with his firing of one of us. Last August, DeSantis suspended Andrew Warren, a Democrat duly elected as state attorney (aka district attorney) in Hillsborough County, Florida. The suspension came soon after Warren spoke out against states passing strict abortion laws in the aftermath of the Supreme Court's reversal of Roe v. Wade and signed onto a letter with prosecutors from around the country condemning harsh laws that criminalize reproductive health decisions.
Earlier this year, a federal judge in Florida minced no words in finding that the governor's suspension violated both the United States and Florida constitutions and was politically motivated. (However, the judge still ruled against Warren, stating he lacked the authority to order reinstatement; that part of the decision is currently on appeal.) DeSantis, through his counsel, has said the suspension is a state matter that the federal courts have no business refereeing.
Removing an elected prosecutor for political reasons is a stunning abuse of power, but it's merely the latest in a litany of condemnations the governor has received from the courts, signs of his remarkable disdain for the law he is sworn to uphold. DeSantis has championed and signed into law speech-chilling legislation restricting certain discussions of race in schools, penalizing social media companies for certain conduct and criminalizing peaceful protest, all of which have been found by courts to violate the First Amendment. (Florida is appealing these cases.)
And DeSantis has targeted businesses who dare defy him, most notably Disney. His war on the entertainment giant started after the company spoke out in March 2022 against an act, dubbed the "Don't Say Gay" law by critics, that prohibits"classroom discussion about sexual orientation or gender identity" from kindergarten through high school per its recent expansion. It has since ballooned into a bare-knuckled confrontation of competing lawsuits, which include Disney's claims that DeSantis has violated the company's First Amendment rights. (A DeSantis aide slammed the Disney suit as "yet another unfortunate example of their hope to undermine the will of the Florida voters.")
Then there are DeSantis' public boasts about the brazen arrests and prosecutions of formerly incarcerated citizens seeking to vote. Under pressure to play to the false claims of widespread voter fraud in the 2020 election, he created an election police unit that arrested 20 citizens for mistakenly voting despite having prior convictions that made them ineligible. Prosecuting these already vulnerable individuals, at least some of whom were given voter registration cards by the state, is unethical and outrageous. Judges have already thrown out several of these cases.
DeSantis' record reveals a modern-day Machiavelli. Nowhere is this better exemplified than his infamous stunt using Florida tax dollars to deceive nearly 50 migrants into boarding a plane from Texas to Martha's Vineyard, Massachusetts, with empty promises of employment and housing, an antic that prompted investigations by county and federal authorities.
That includes a criminal investigation by local Texas authorities. While they have said DeSantis himself is not one of their targets (he did not personally set foot in the jurisdiction), his role in fostering a scheme that raises questions of criminal violations is a badge of shame. DeSantis, however, has defended his actions, saying the migrants were offered greater resources in Massachusetts.
Instead of being chastened by these many clashes with the law, DeSantis has been emboldened. He recently signed into law an education reform bill that has terrified schools into removing books and other instructional materials from the classroom and school libraries for vetting by authorities. That includes the recent relocation of the poem written and read by Amanda Gorman at President Joe Biden's inauguration. The legislation has created massive confusion over what materials are permissible and the process for approval, placing undue strain on Florida's public education system.
Get our free weekly newsletter
Sign up for CNN Opinion's new newsletter.
Like Trump on steroids, DeSantis has advanced his political ambitions by attacking his opponents, playing to the lowest common denominator, engaging in political stunts and even violating the constitution. This should scare anyone who cares about free speech, the integrity of our elections or the rule of law — three fundamental values on which our nation is built.
As the saying goes, "When someone shows you who they are, believe them." As America struggles to overcome the divisiveness of the Trump era and to confront the challenges of tomorrow, we need representatives who embody our noblest qualities and core values, not those who sacrifice them for political expediency. We need courageous leaders, not carnival barkers. DeSantis has shown us who he is with a track record that should alarm every Floridian — and every American. We should believe him.