Major US cities trapped under a thick, orange blanket of smog this week will soon get a reprieve, as the Canadian wildfires spewing noxious fumes across the border are easing up.
Fire activity in the province of Quebec has improved, and the area covered by smoke is now just 7% of what it was last week. Slightly cooler temperatures and higher humidity in Canada mean less smoke billowing across the border.
But there are two big caveats: It's still early in the Canadian fire season, meaning more wildfires could flare up this summer. And several US states are still suffering poor air quality, which could cause health problems.
"Smoke from Canadian wildfires continues to be transported south by winds into the U.S. resulting in moderate to unhealthy air quality across parts of the Northeast, mid-Atlantic, Ohio Valley, and Midwest on Friday," the National Weather Service said. "Some improvement is expected this weekend."
While the worst has passed for most of the Northeast and mid-Atlantic regions, potentially harmful air pollutants in New York City, Philadelphia and Washington, DC, are expected to linger Friday before slowly clearing over the next several days.
Philadelphia's air quality index exceeded 150 early Friday, making it "unhealthy," according to the monitoring website AirNow. New York City's air quality index was below 150 early Friday and deemed "unhealthy for sensitive groups."
The oppressive smoke this week has postponed professional sports games, grounded flights due to poor visibility, shuttered zoos and beaches and forced many to mask up outdoors. Climate experts have warned such events are becoming more frequent due to human-induced climate change.
About 50 million people across several Midwest and East Coast states were under air quality alerts early Friday, but the number could change as conditions improve in some areas.
Here's what to expect:
• Entire states' air quality is compromised: All of Pennsylvania, Delaware, Connecticut, Rhode Island, New Jersey and Indiana are under air quality alerts, as well as parts of Ohio, Michigan, Maryland, Virginia and North Carolina.
• Schools go remote: Public schools in New York City, Philadelphia and Washington, DC, have remote learning Friday to help reduce exposure to air toxins.
• New York City will improve: After having the world's worst air quality multiple times this week, according to IQAir, the Big Apple could see some "significant improvement," Mayor Eric Adams said Thursday. "As of right now, the smoke models are not indicating another large plume over the city," Adams said, though he urged people to mask well when outside.
• Evacuated Canadians can go home: Most of the Halifax residents evacuated because of the wildfires will be allowed to return home Friday, Mayor Mike Savage said. About 16,000 people fled their homes during the height of the wildfire evacuations, and about 4,100 remain evacuated.
• Firefighters will get help: New York state plans to send forest rangers to help fight the wildfires in Quebec Friday, Gov. Kathy Hochul said. Federal resources have also been deployed, the White House has said.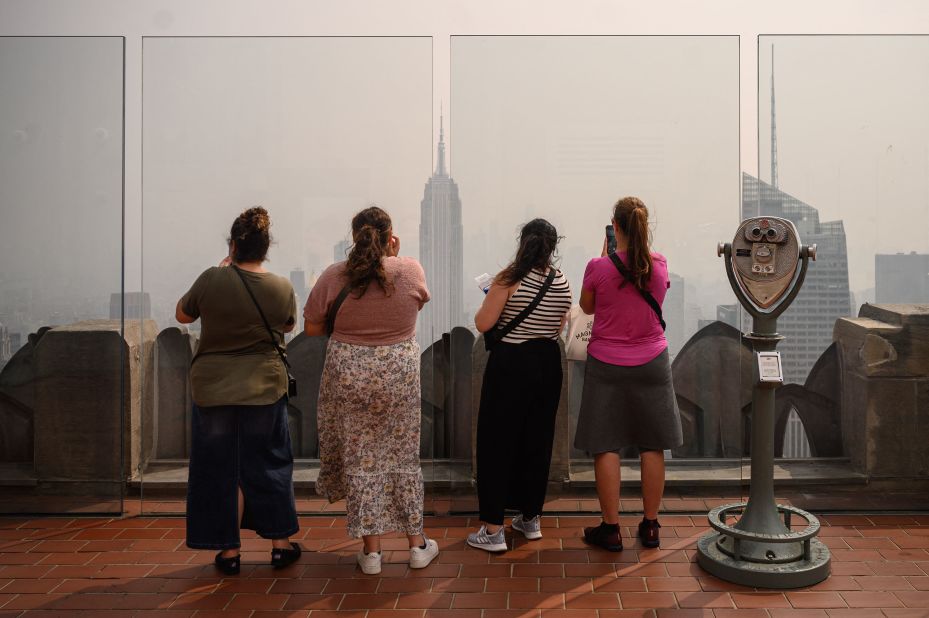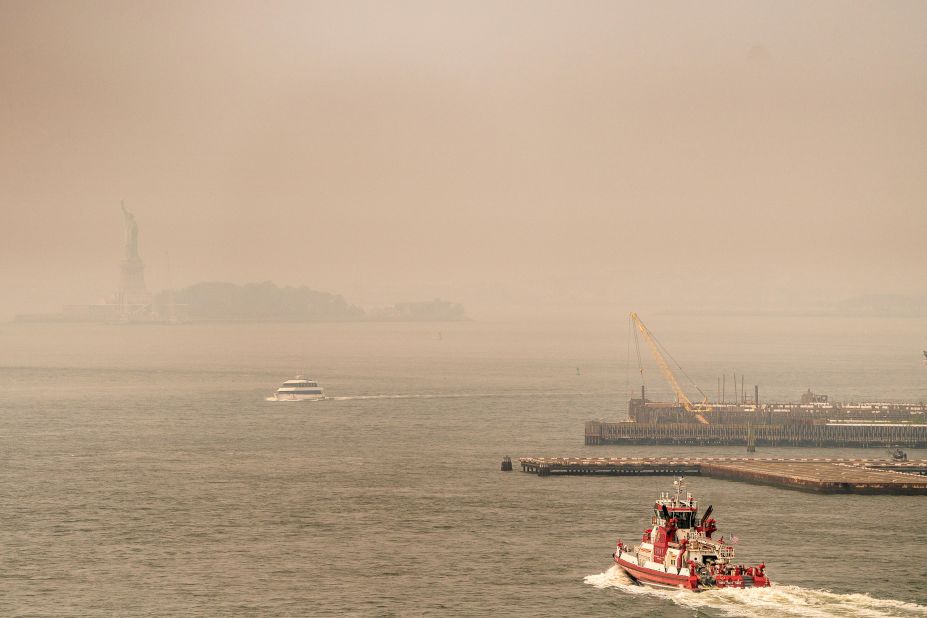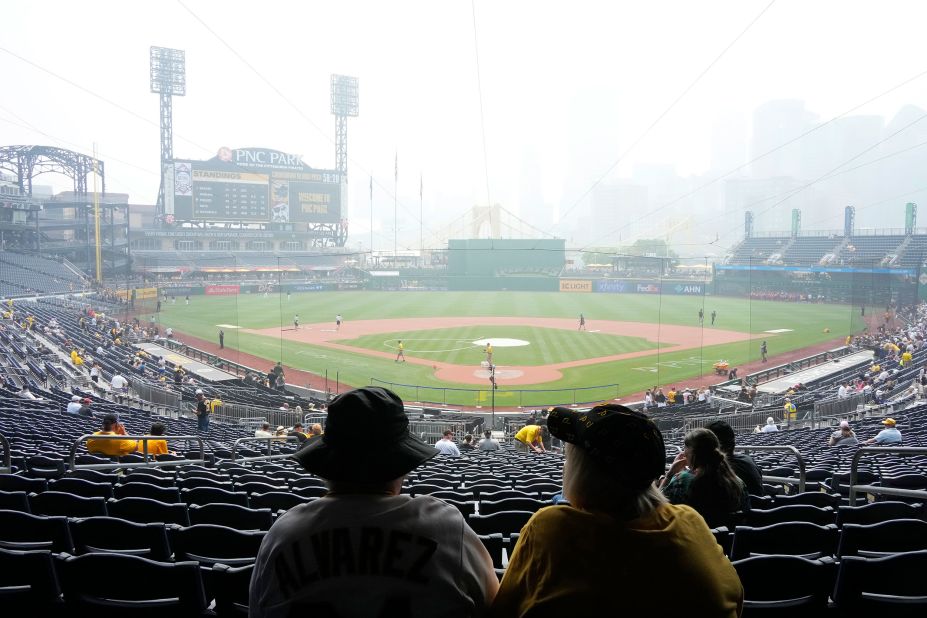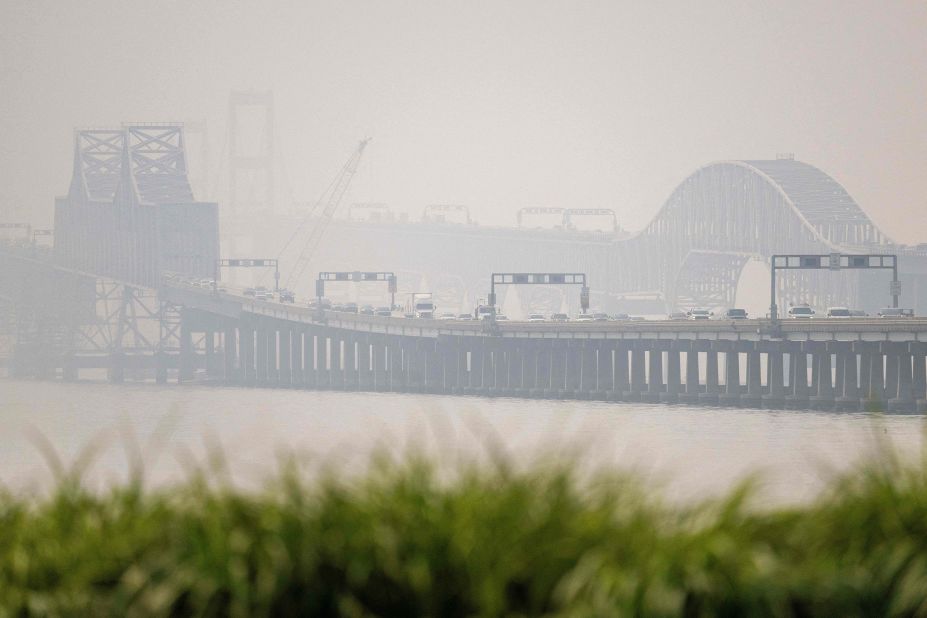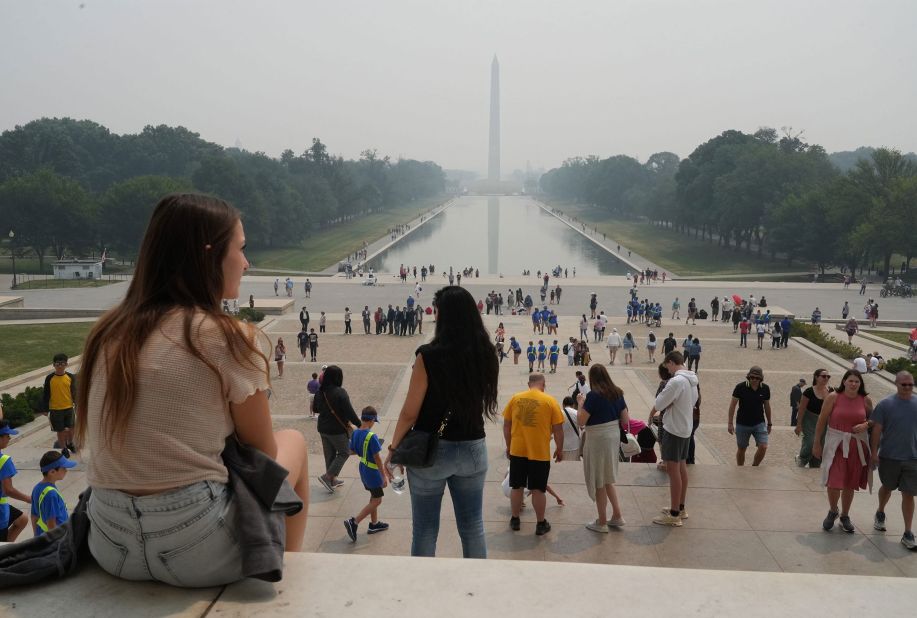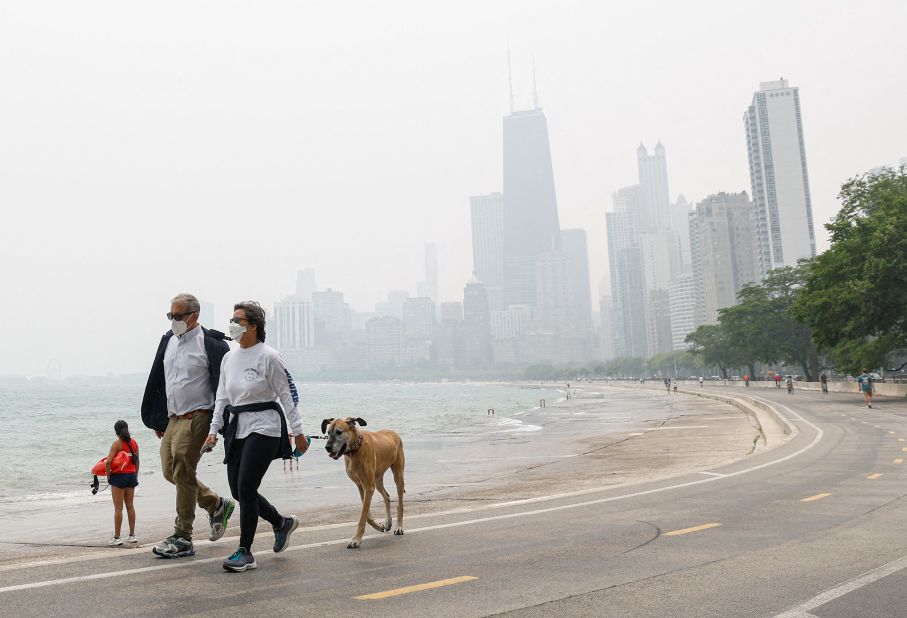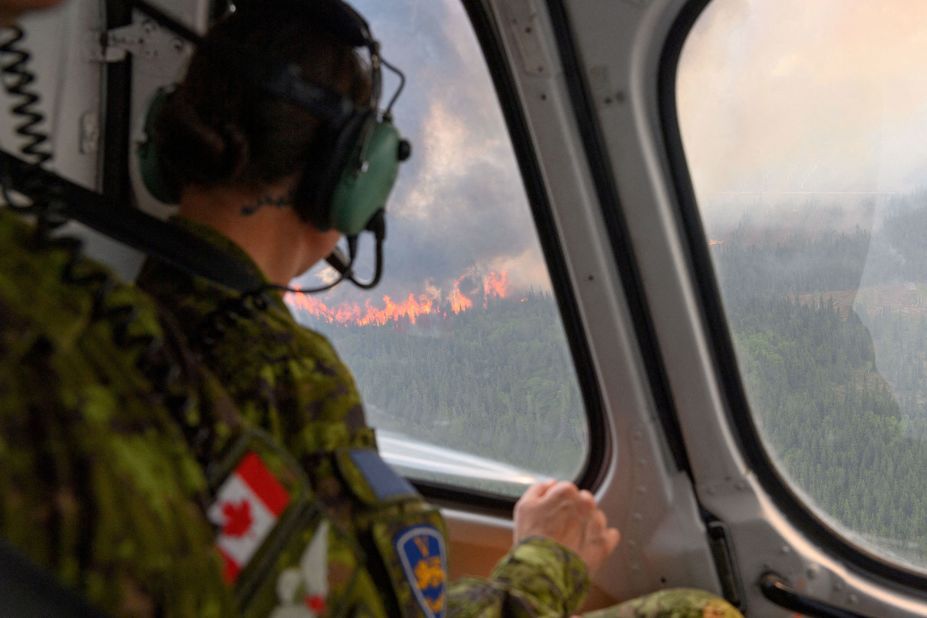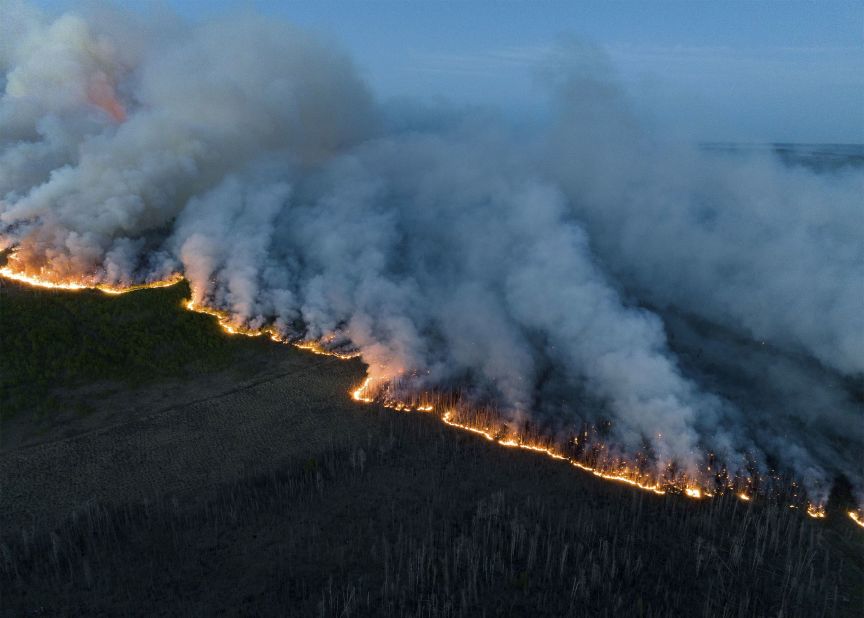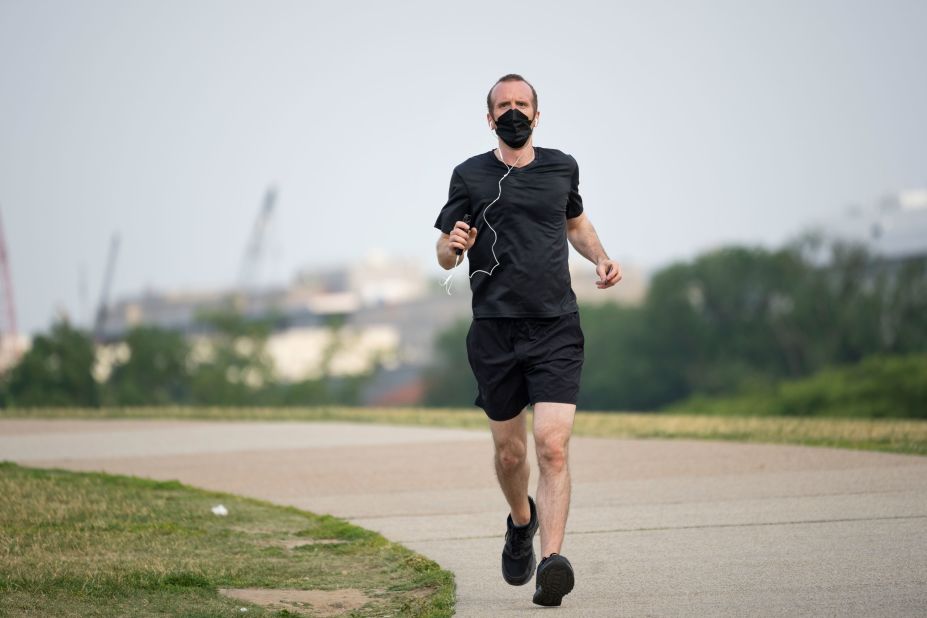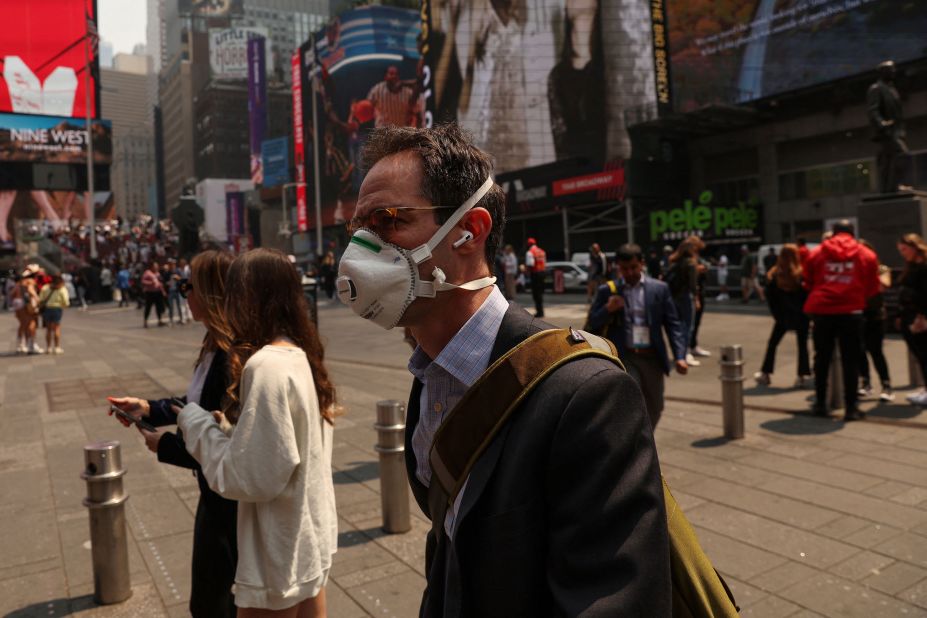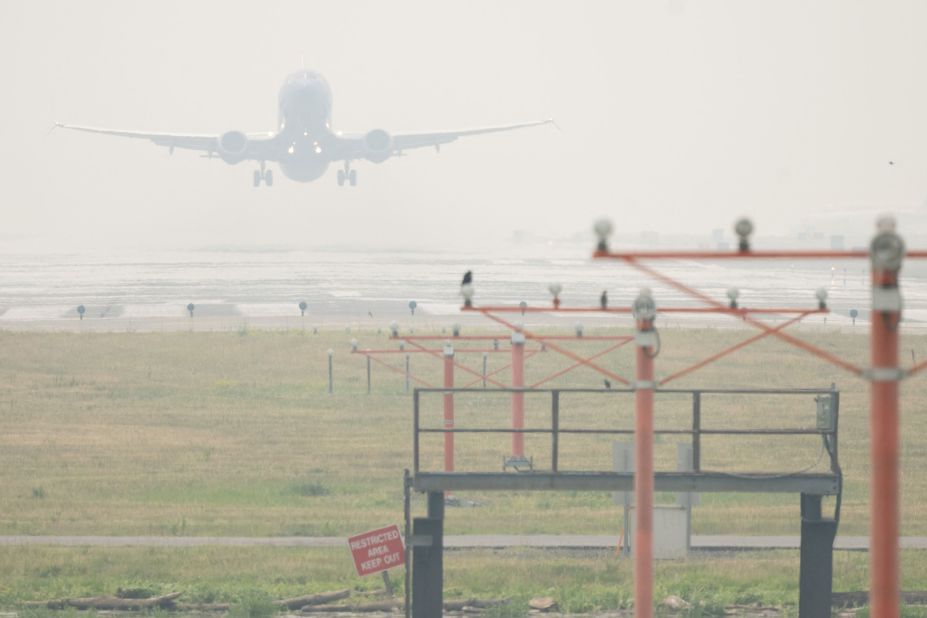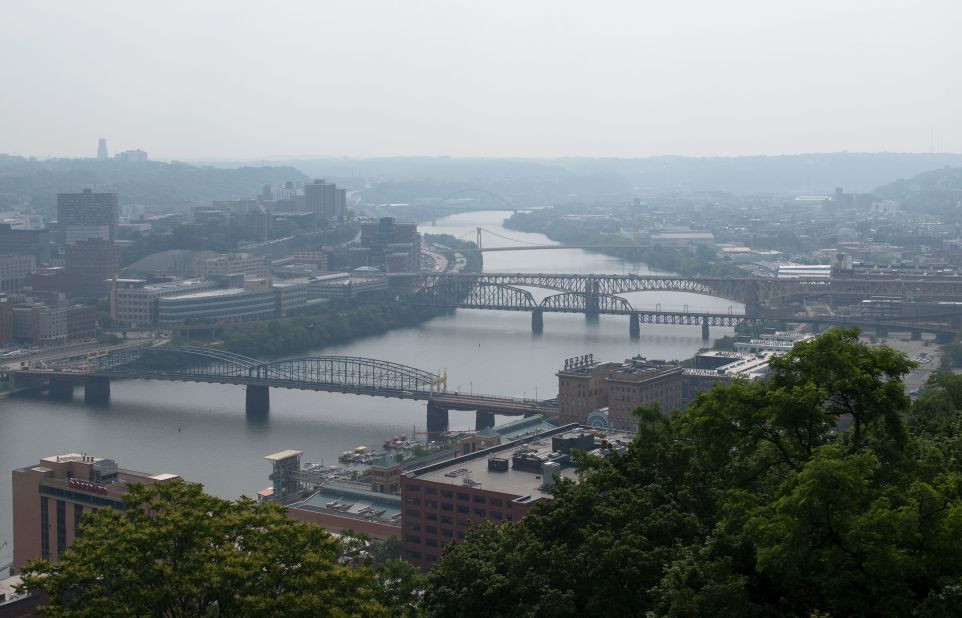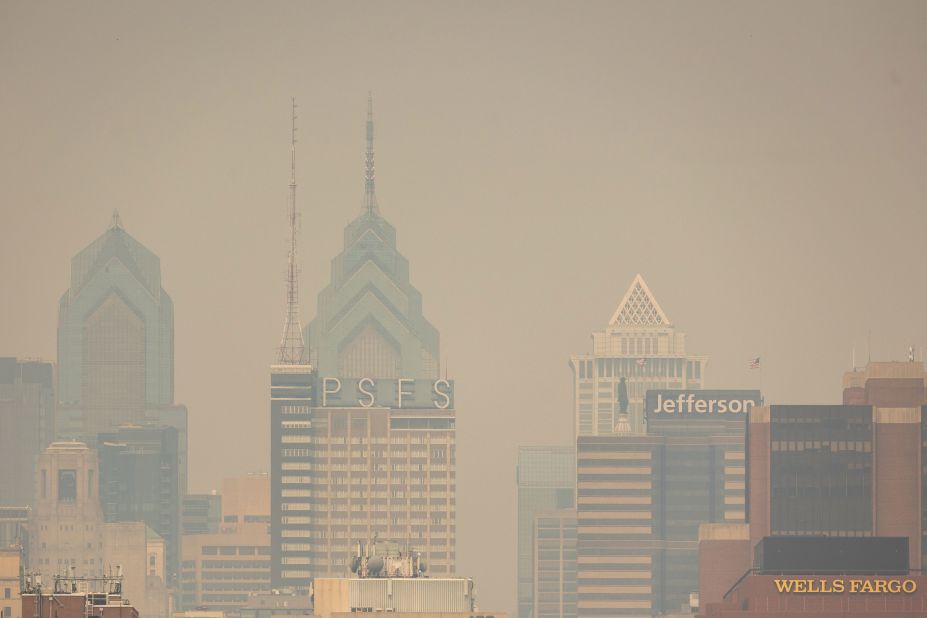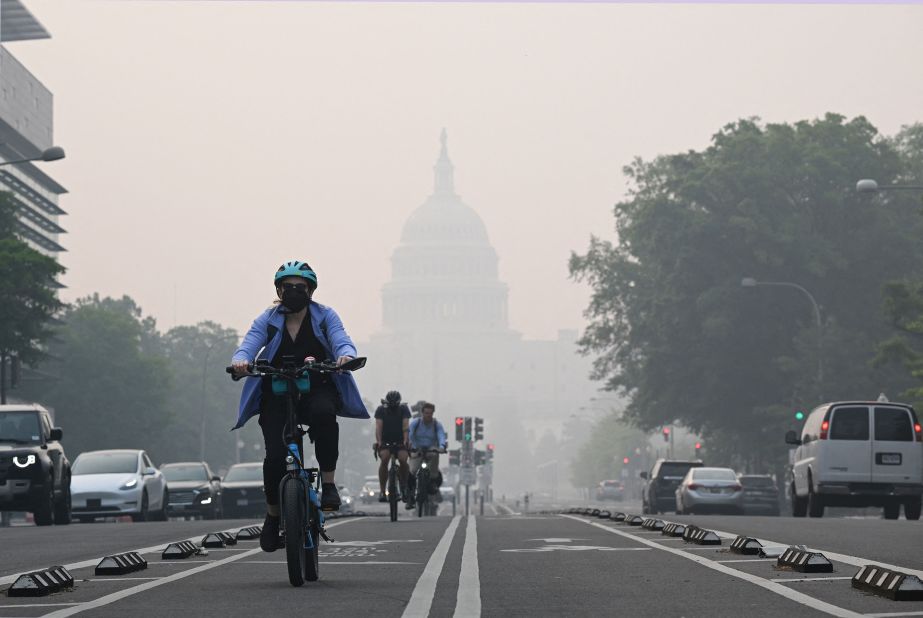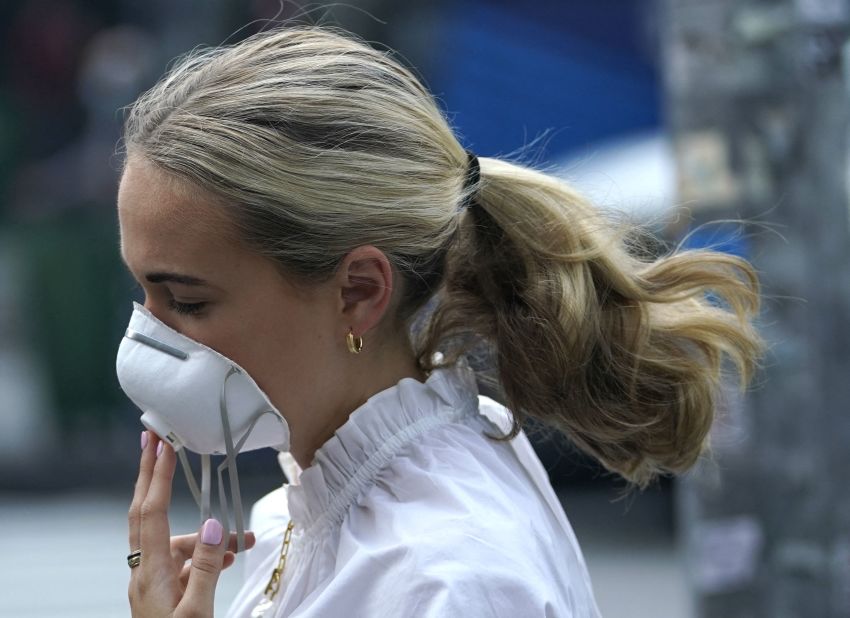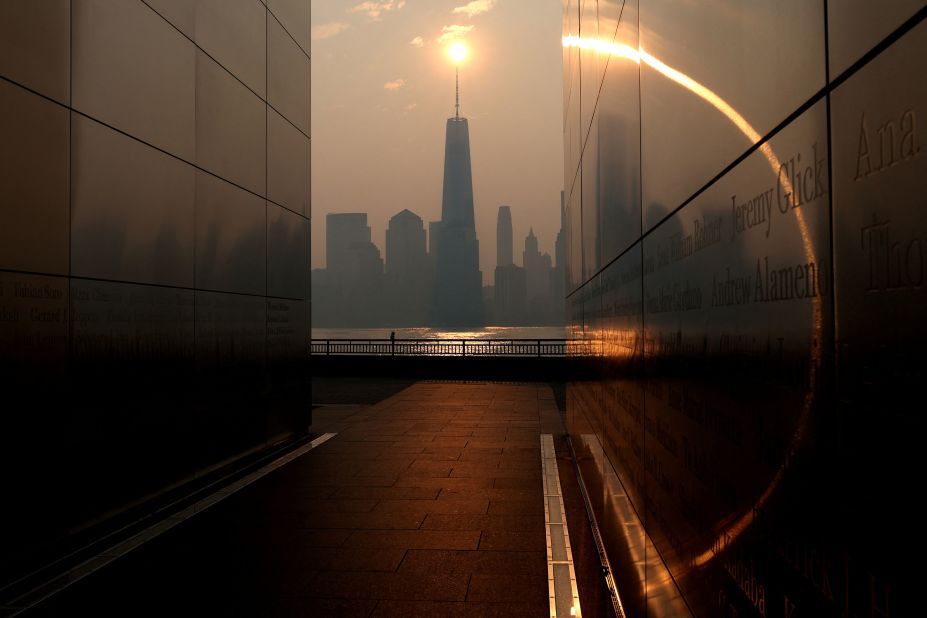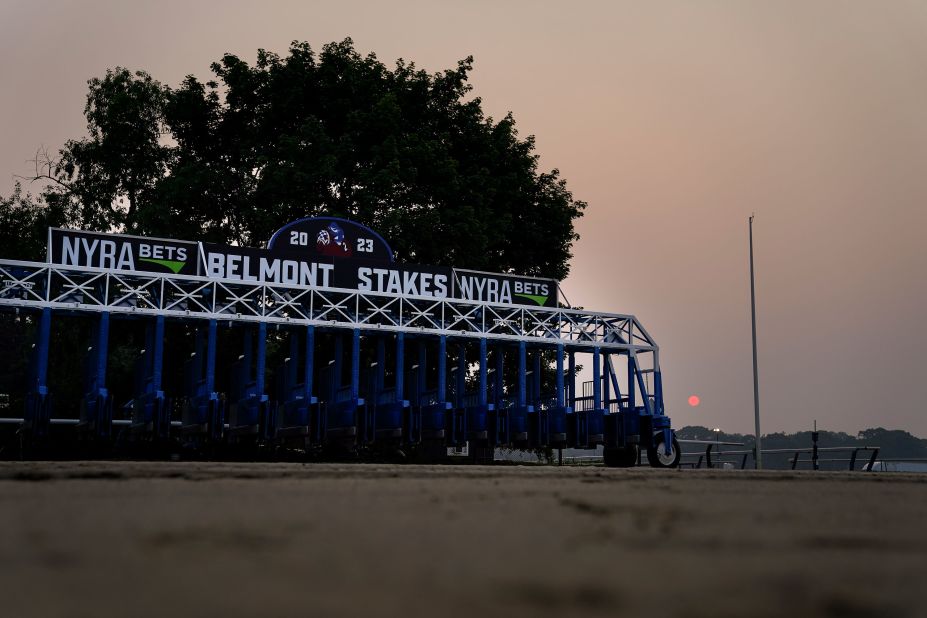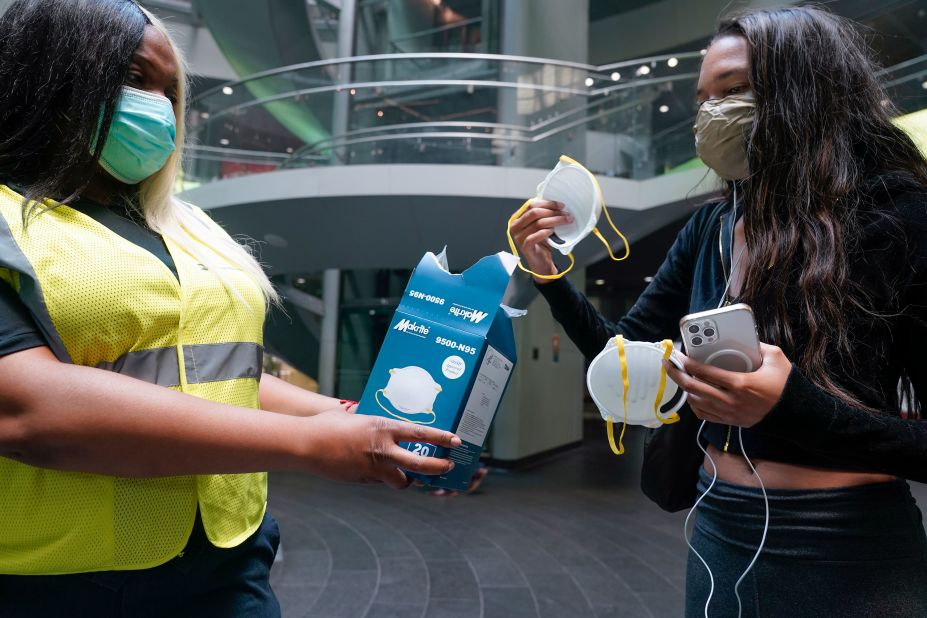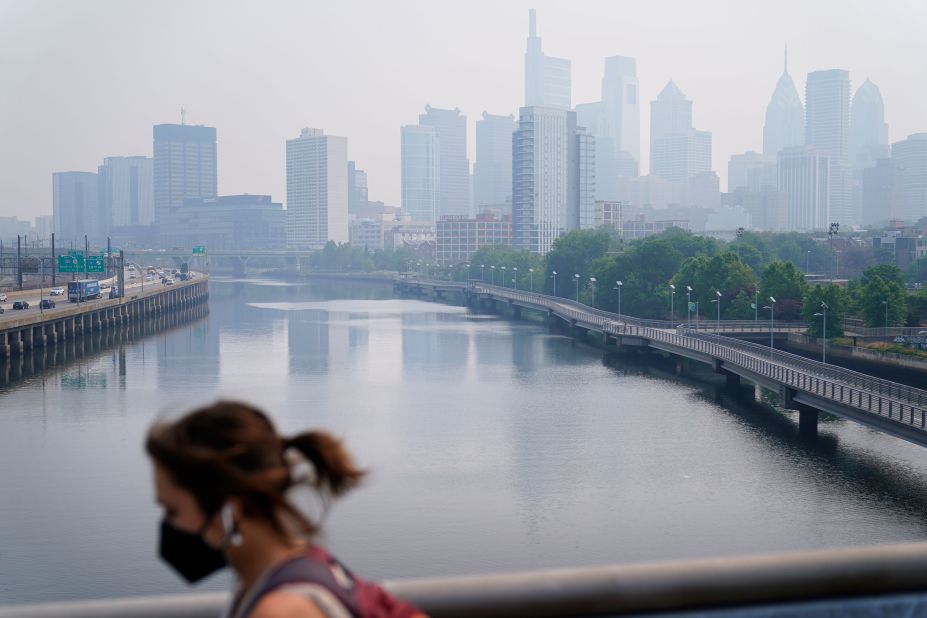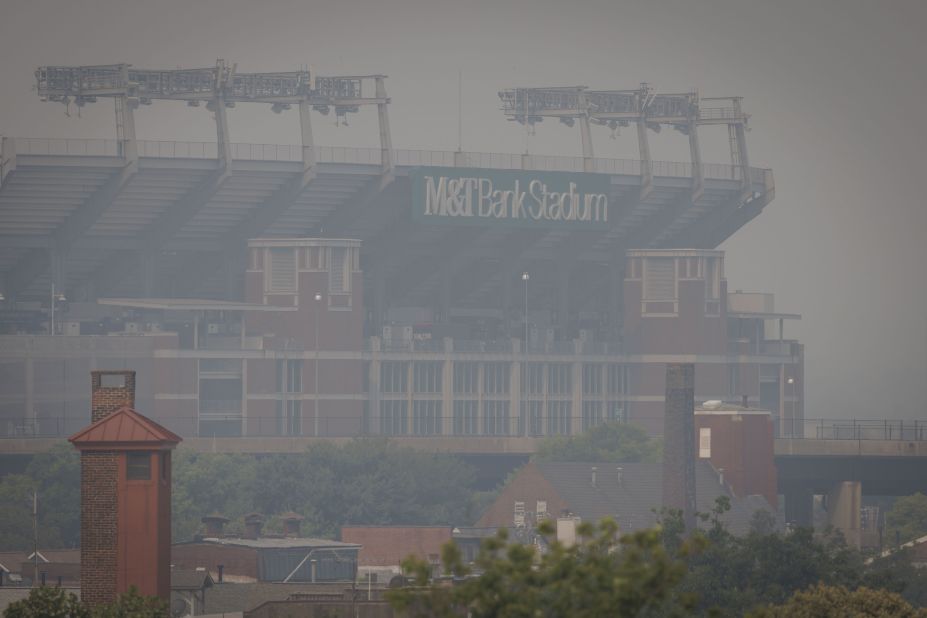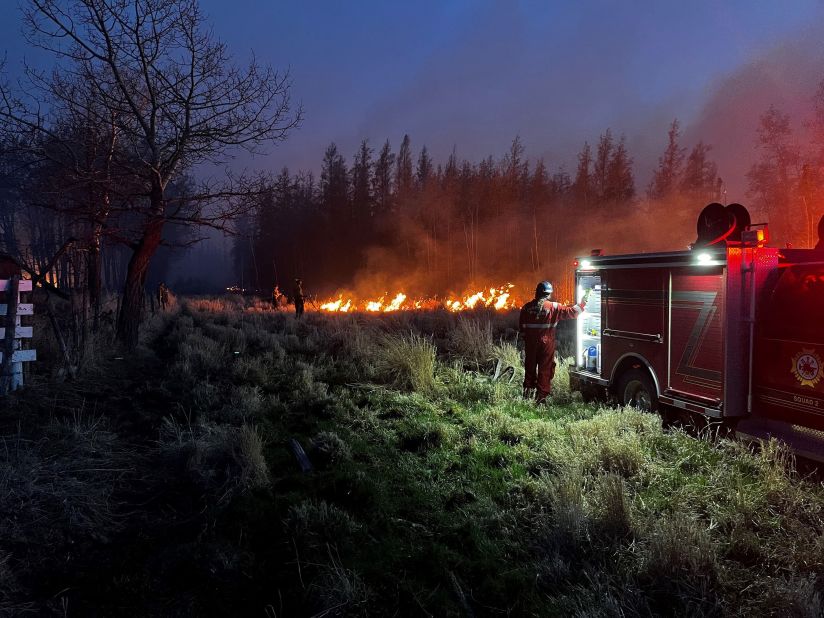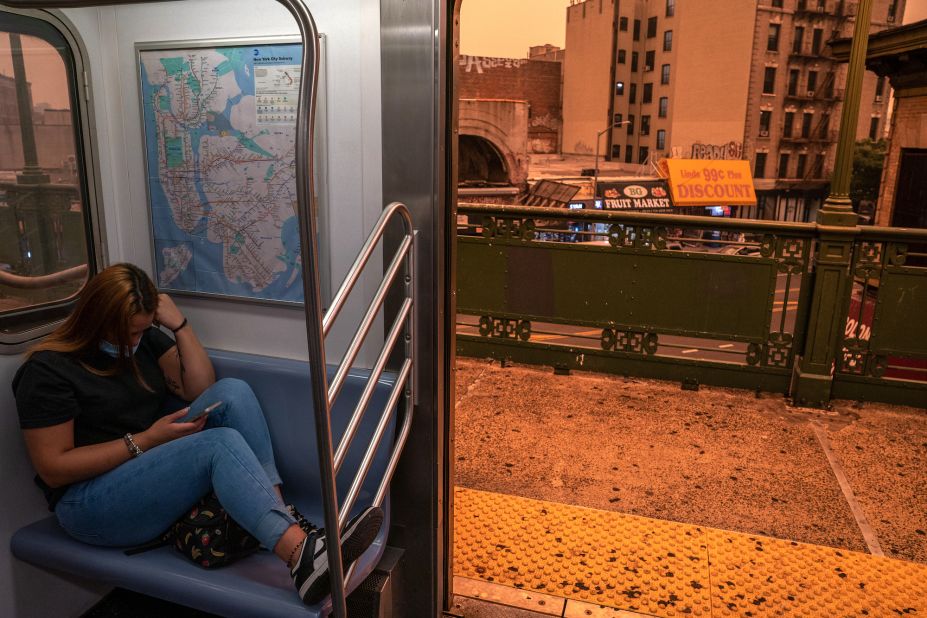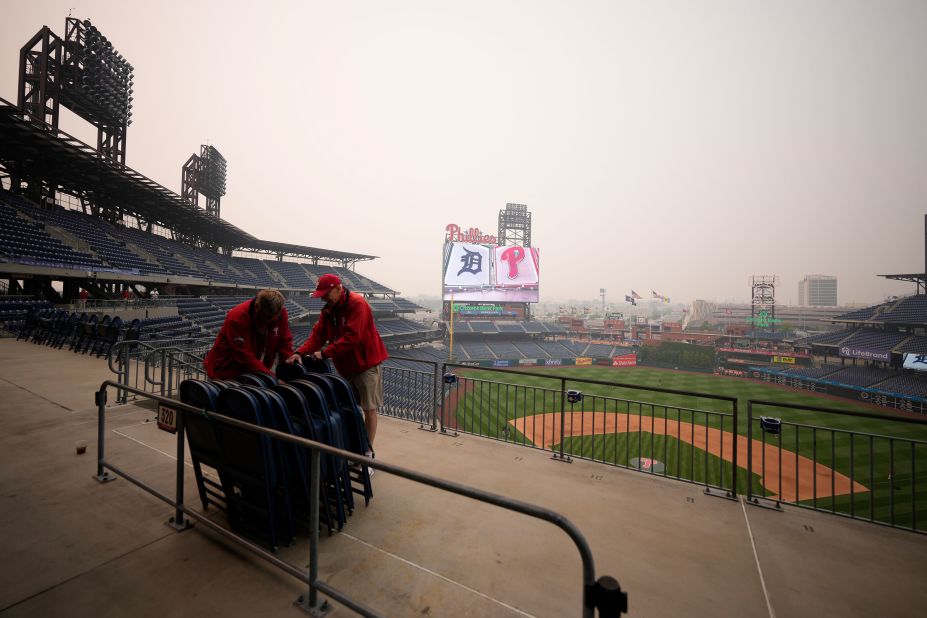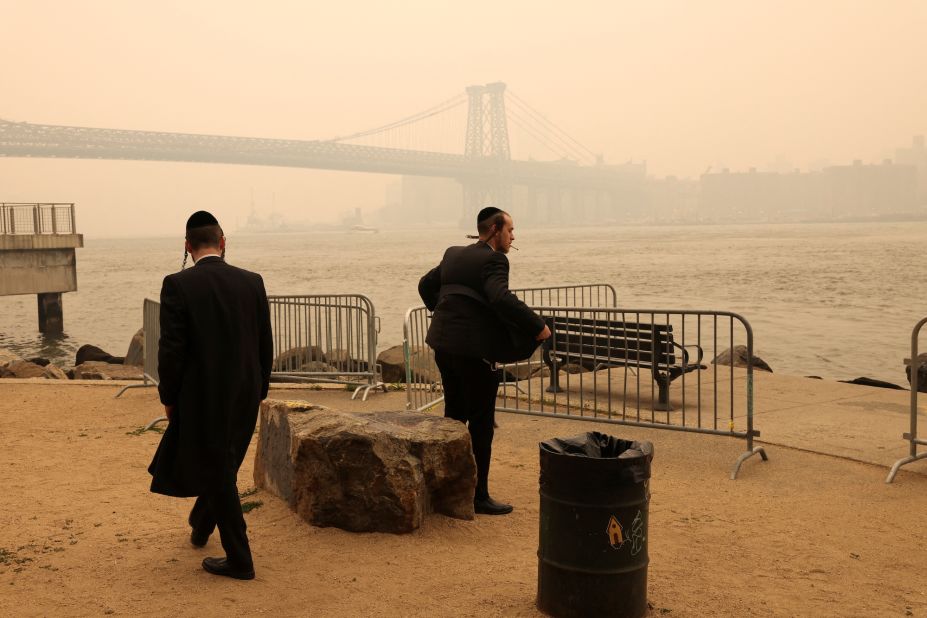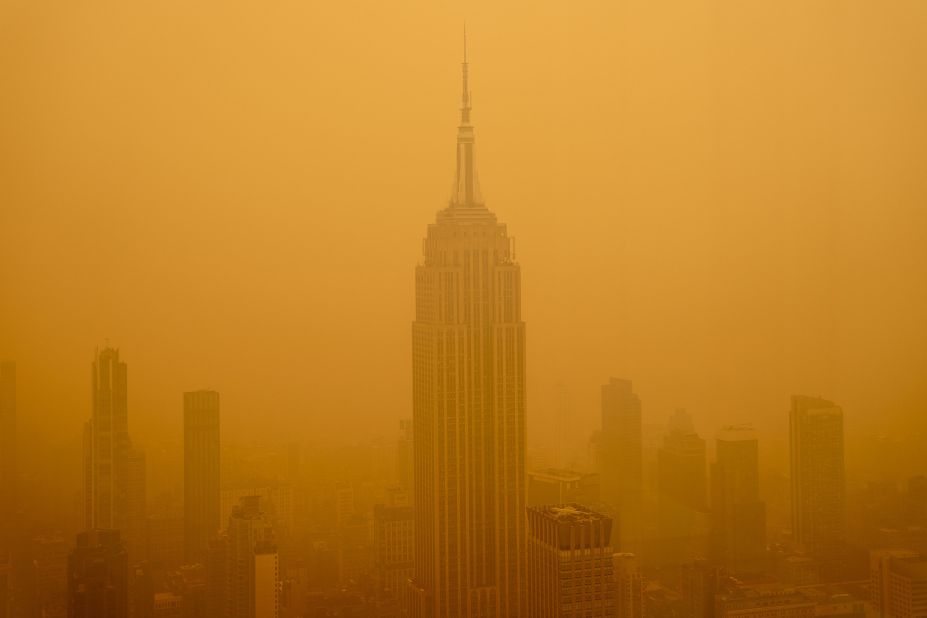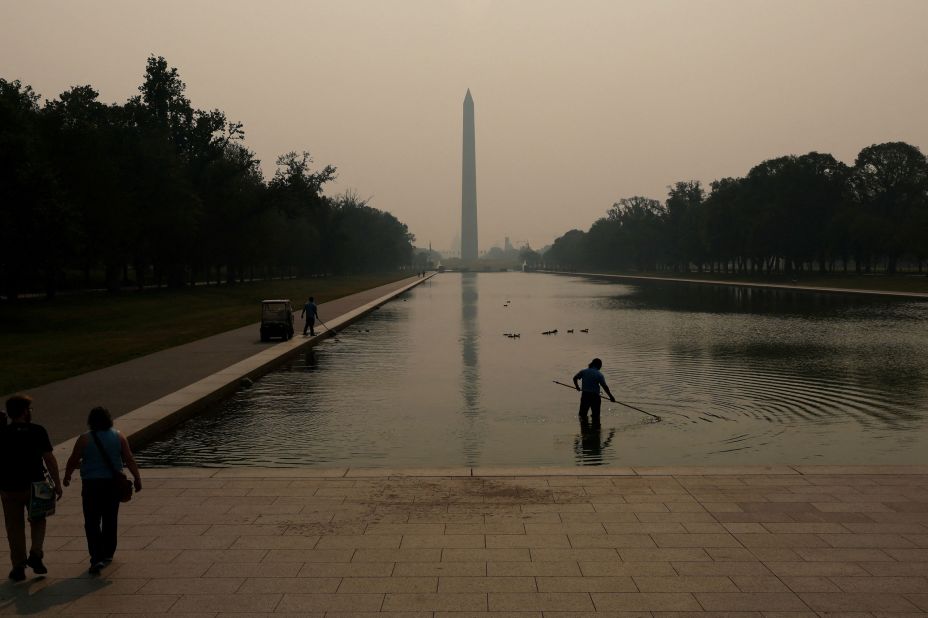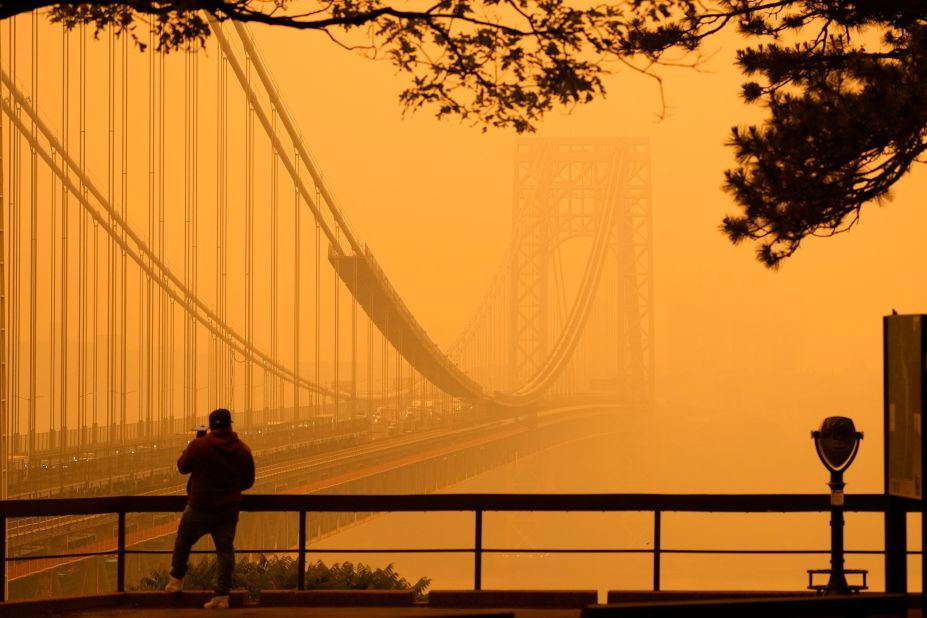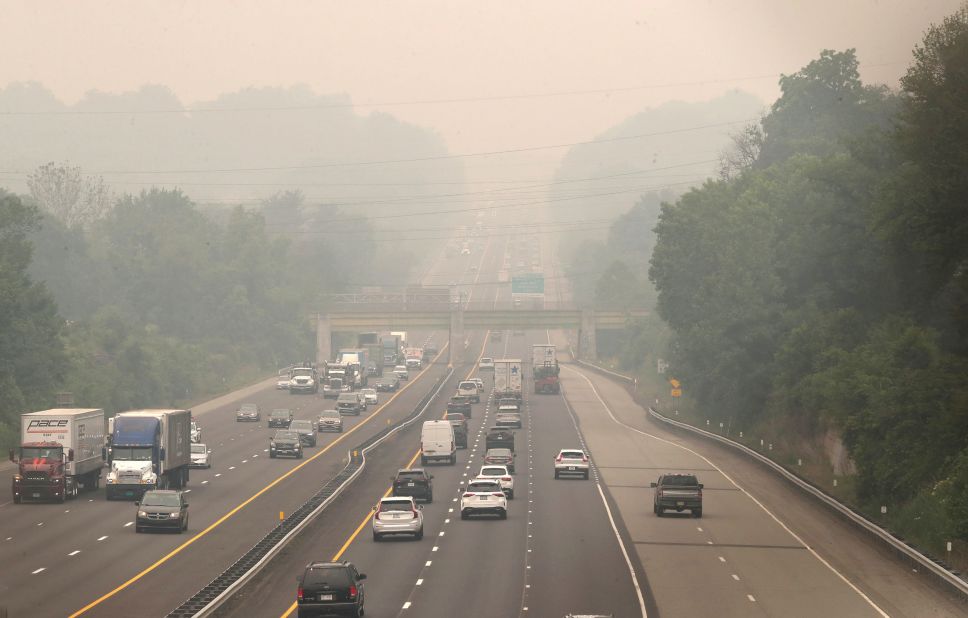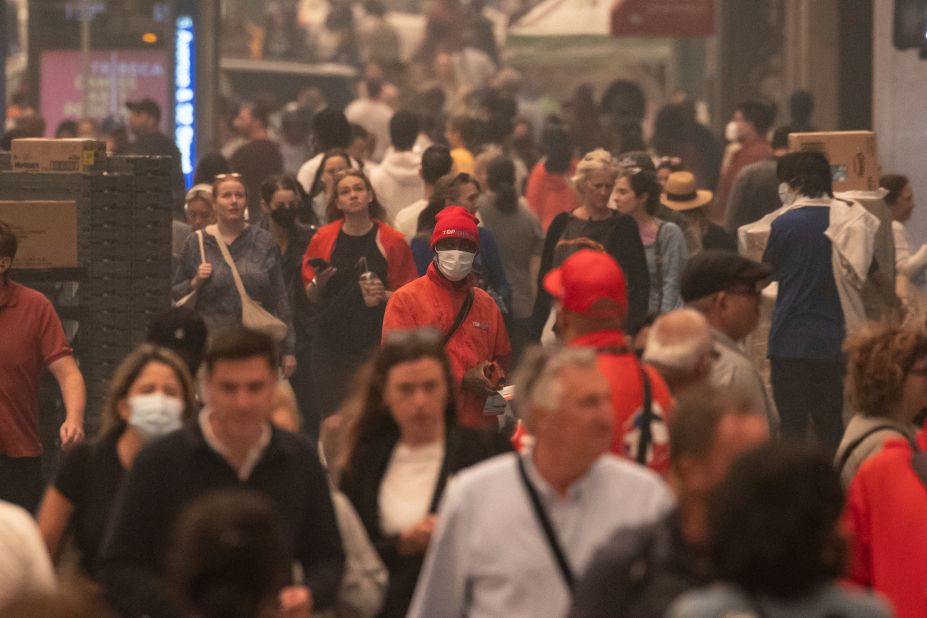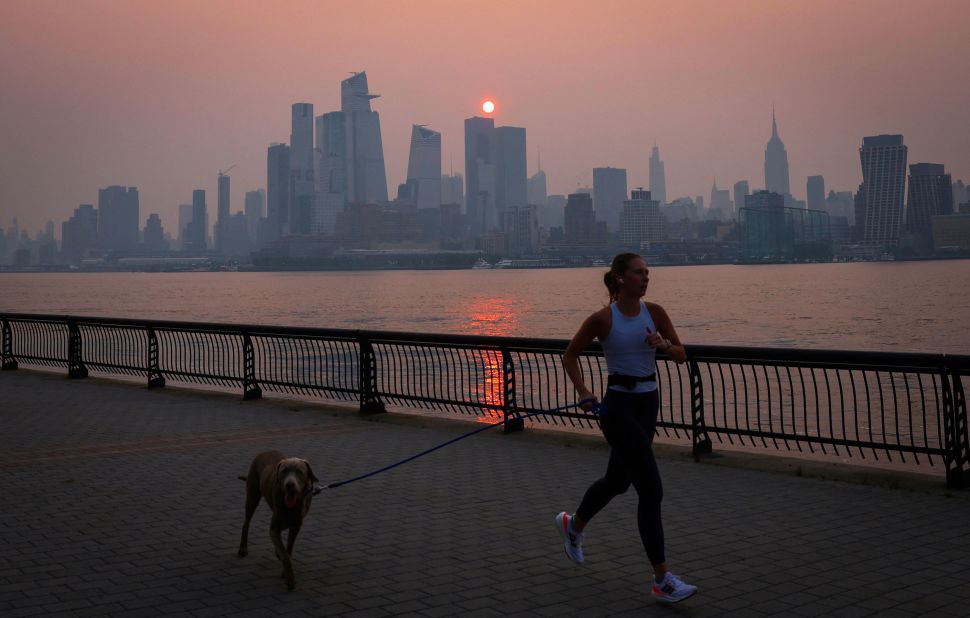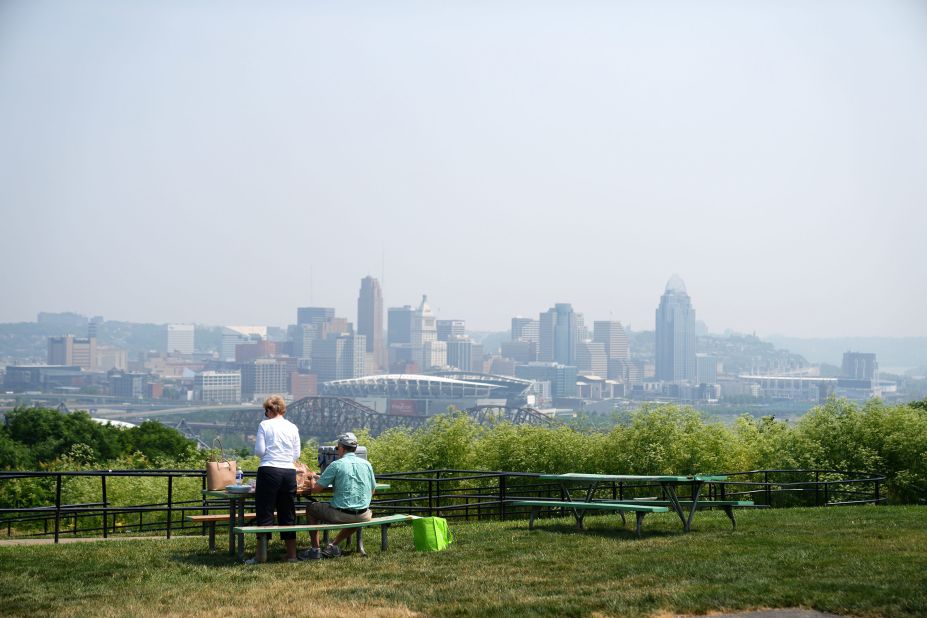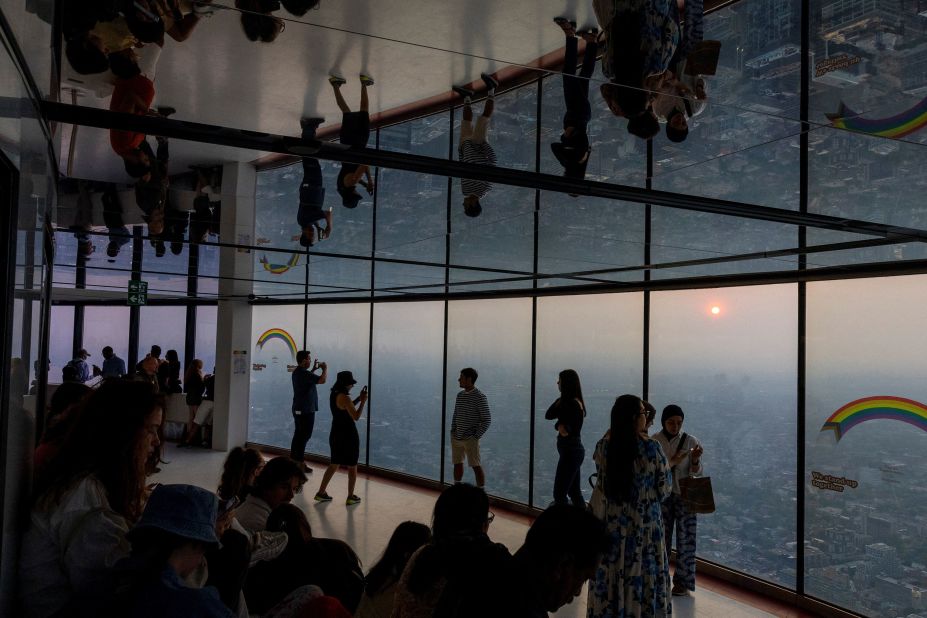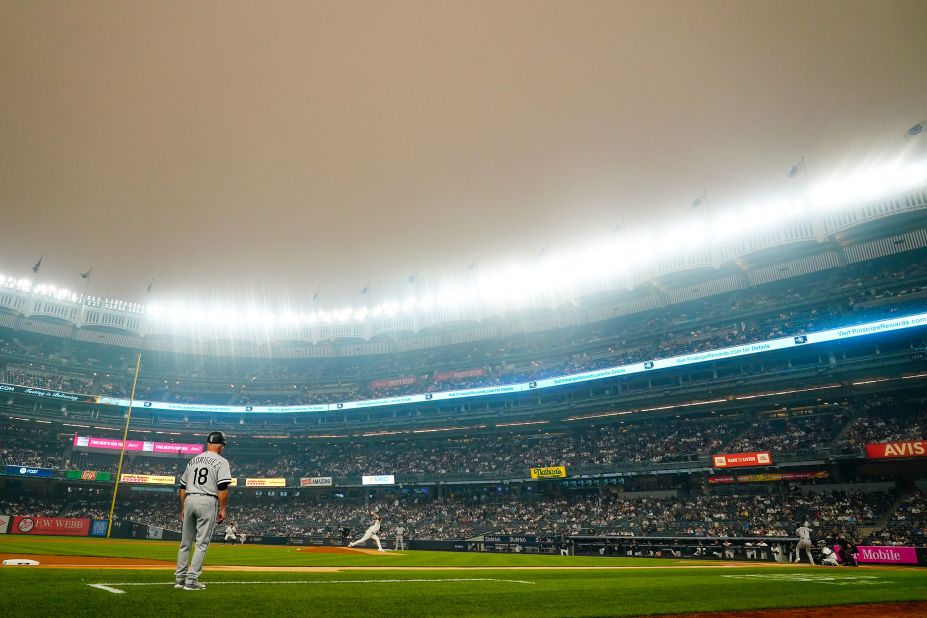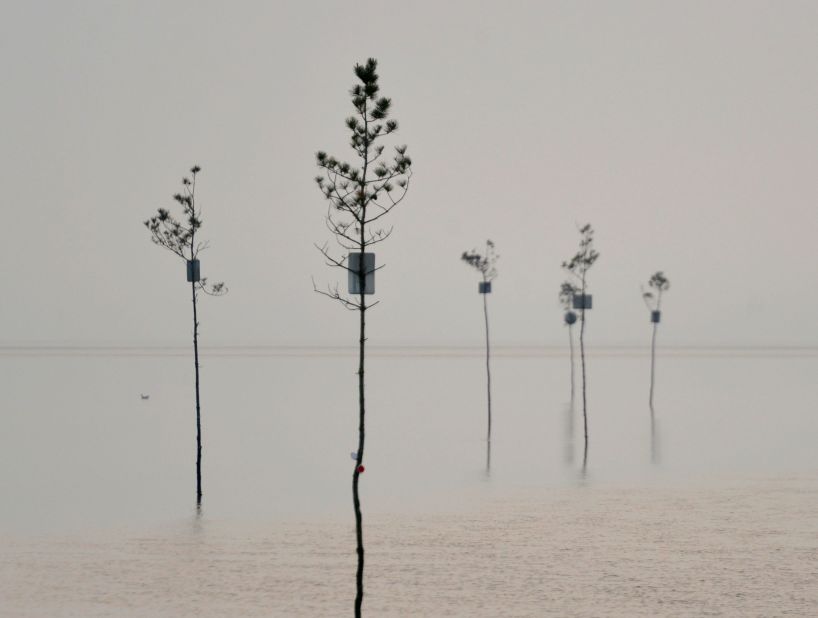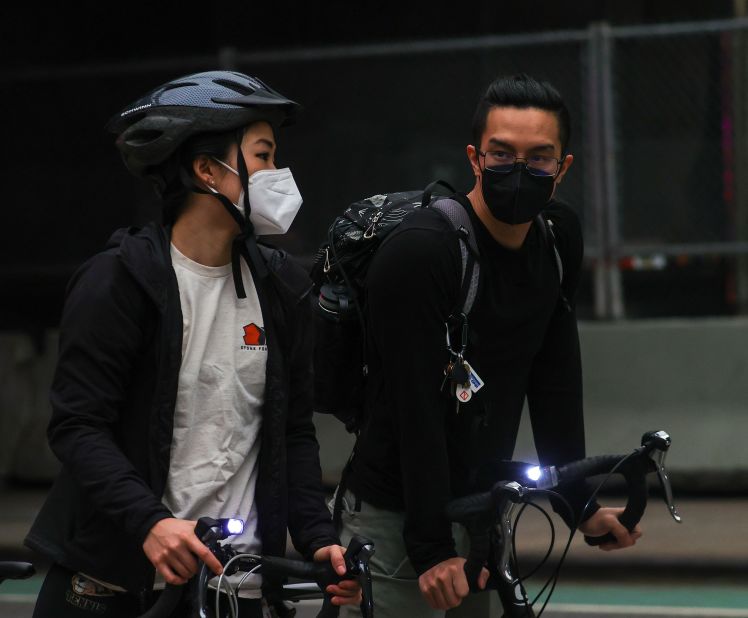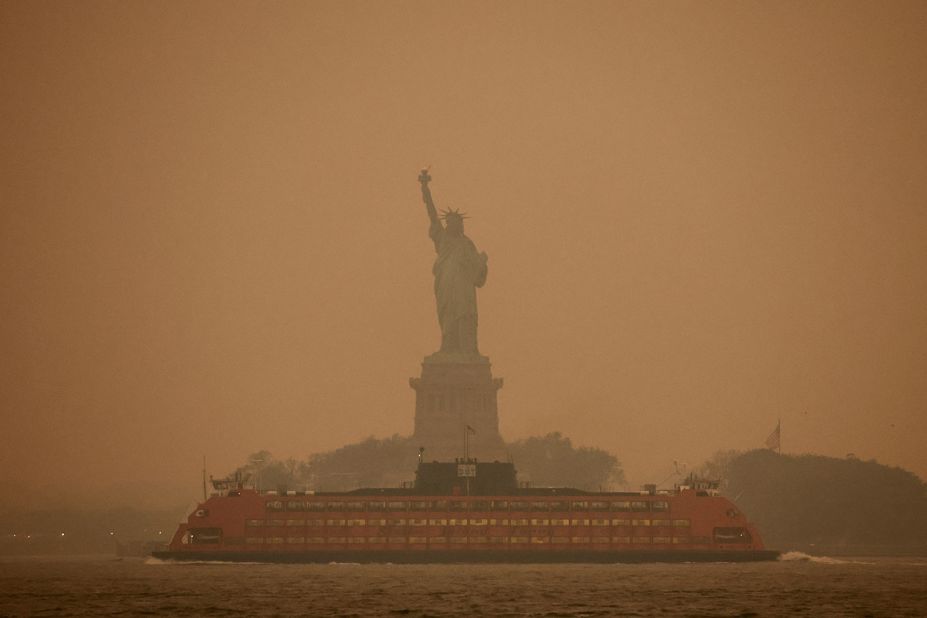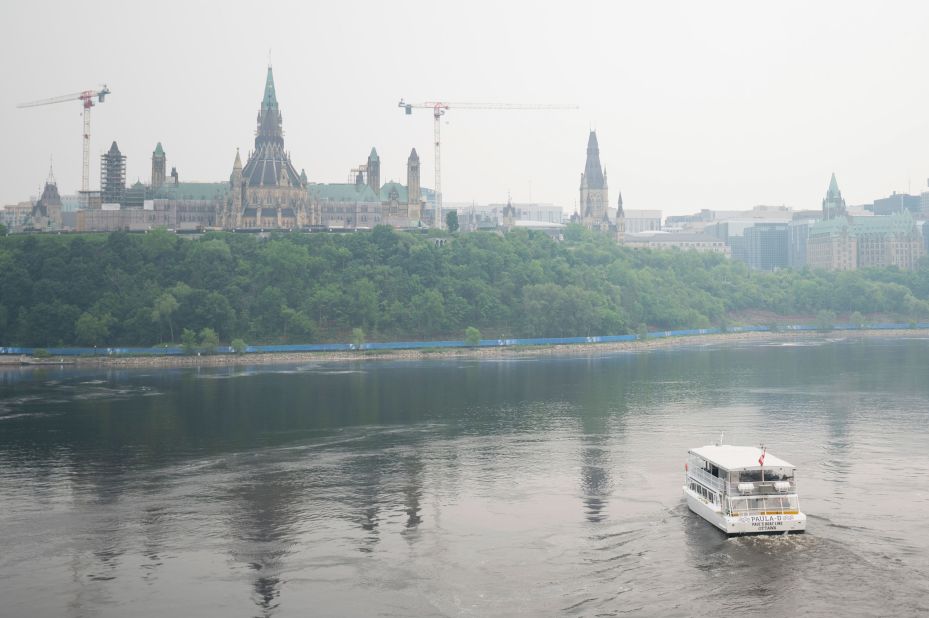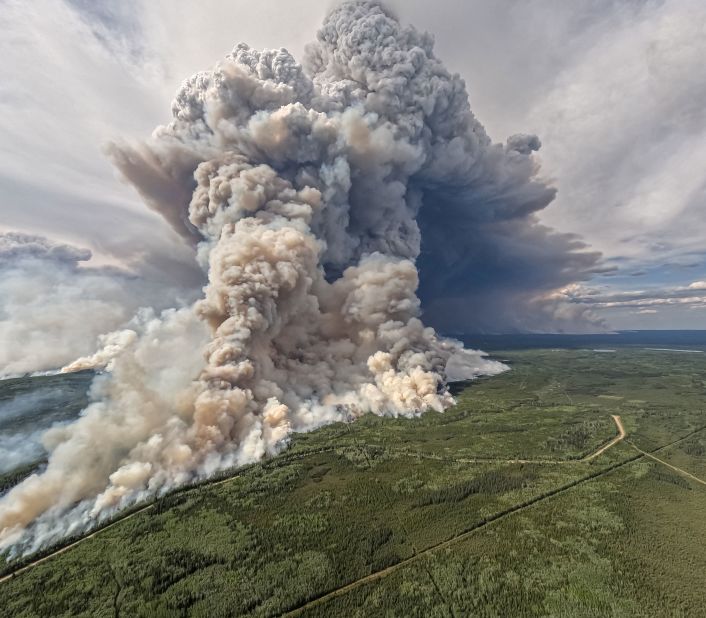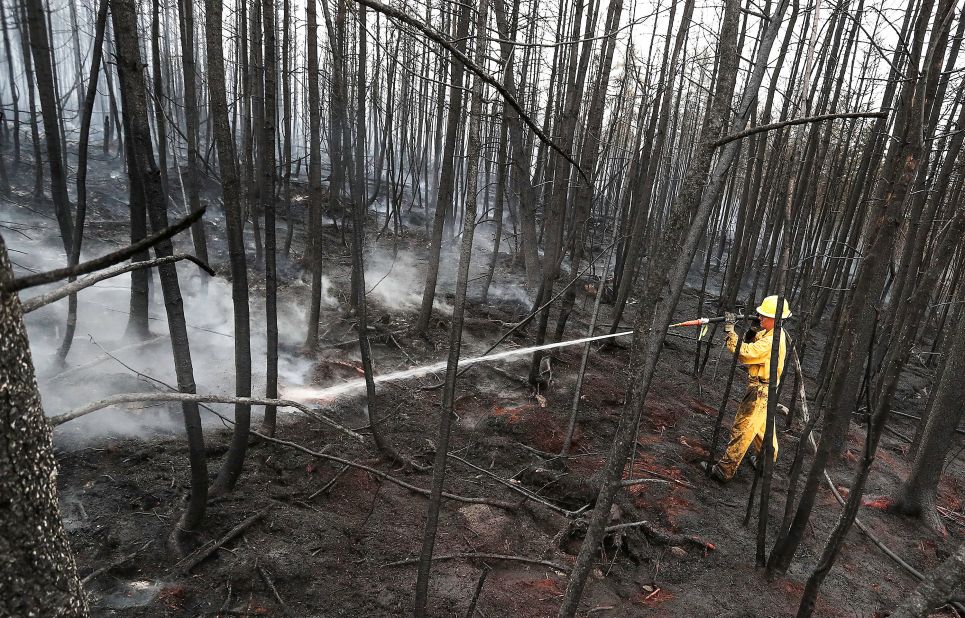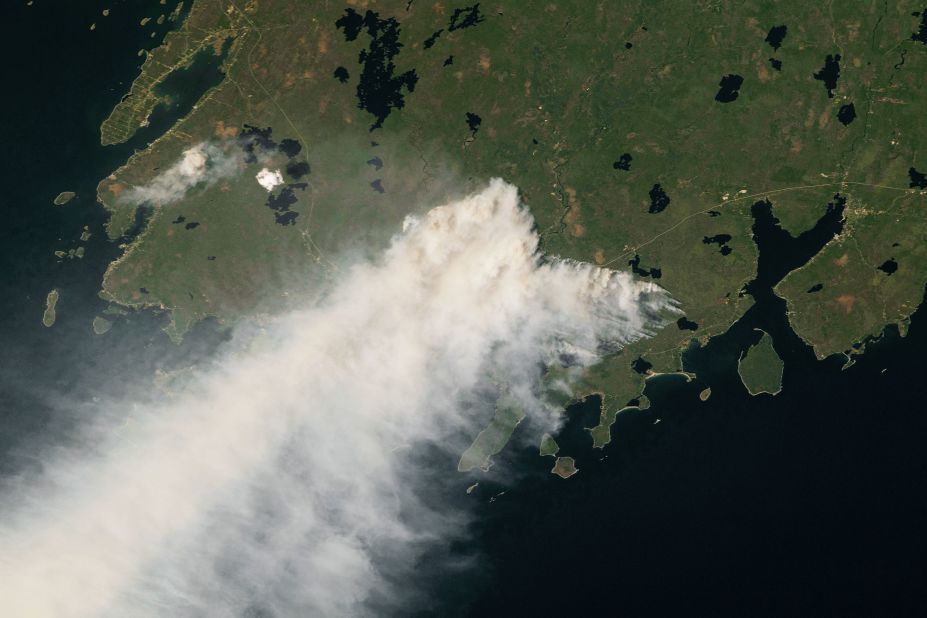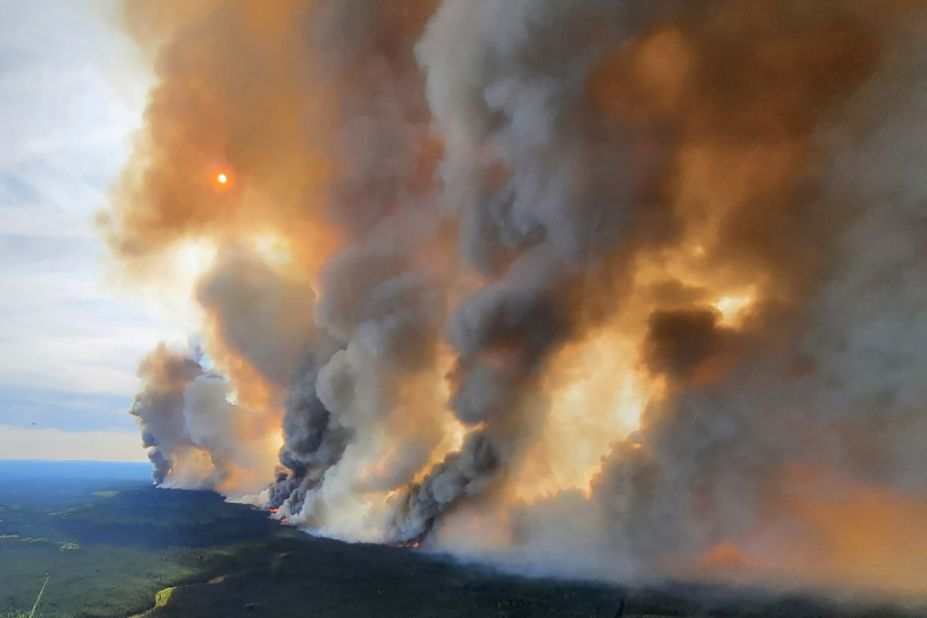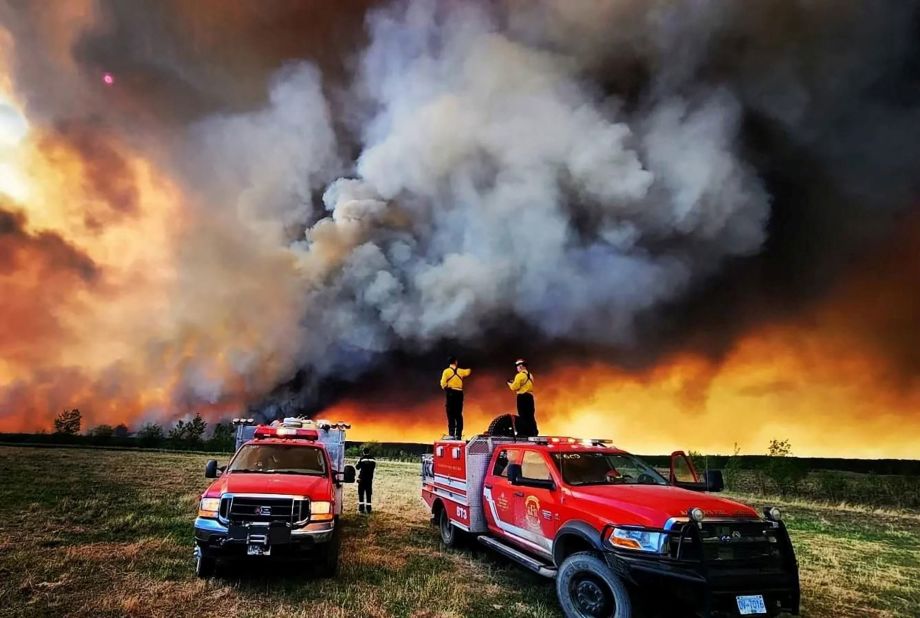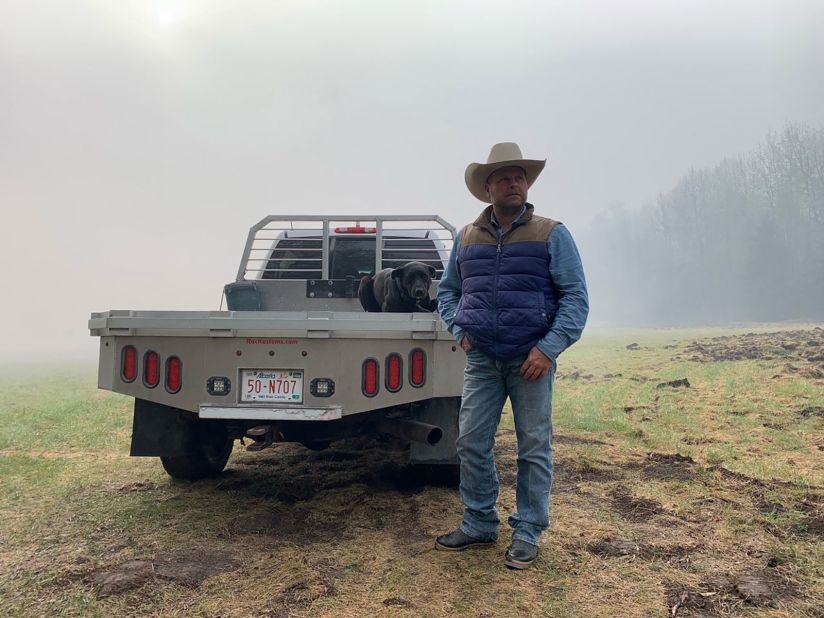 In pictures: Canadian wildfires impact US air quality
Scientists warn such routine-altering weather events are more likely to continue disrupting daily life as the planet warms, creating the ideal environment for more severe and frequent wildfires.
When flames burn, the smoke can travel thousands of miles, which puts millions more people in harm's way.
Wildfire smoke is particularly dangerous because it contains tiny particulate matter, or PM2.5, the tiniest of pollutants. When inhaled, it can move deep into lung tissue and enter the bloodstream.
It comes from sources including the combustion of fossil fuels, dust storms and wildfires. Such smoke has been linked to several health complications including asthma, heart disease and other respiratory illnesses.
CNN's Jennifer Gray, Brandon Miller, Robert Shackelford, Andrea Cambron, Laura Ly, Caroll Alvarado, Kristina Sgueglia, Sara Smart and Jen Christensen contributed to this report.