Mother Nature will threaten Fourth of July travel and holiday plans as severe storms, record heat and wildfire smoke converge on one of the busiest travel weekends of the year.
AAA projects more than 50 million people will take to the roads or skies over the next few days, and millions of them will have to contend with potential disruptions from storms.
More than 100 million people face the risk of damaging winds, tornadoes or hail in the next 48 hours. This, after tens of thousands of flight delays and thousands of flight cancellations have created travel chaos for more than a week.
Atlanta, St Louis, Nashville, and Cincinnati face the biggest threat for air travel disruptions Saturday. For Sunday, storms in the Northeast and Mid-Atlantic could cause interruptions to major airports in New York, Philadelphia and Washington, DC.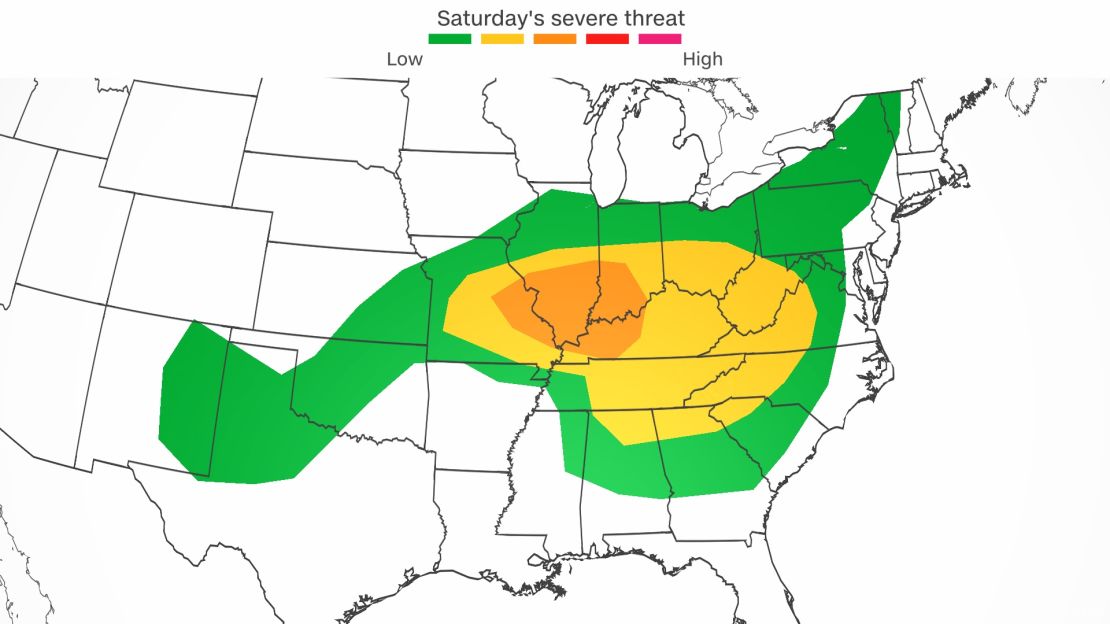 A level 3 of 5 enhanced risk for severe storms is in place for portions of Missouri, Illinois, Indiana and Kentucky, including St. Louis and Louisville on Saturday.
By Sunday, the highest chance for severe storms stretches from western Kentucky to New Jersey. Strong storms are also a concern farther west in cities such as Denver, Colorado Springs and Cheyenne, Wyoming.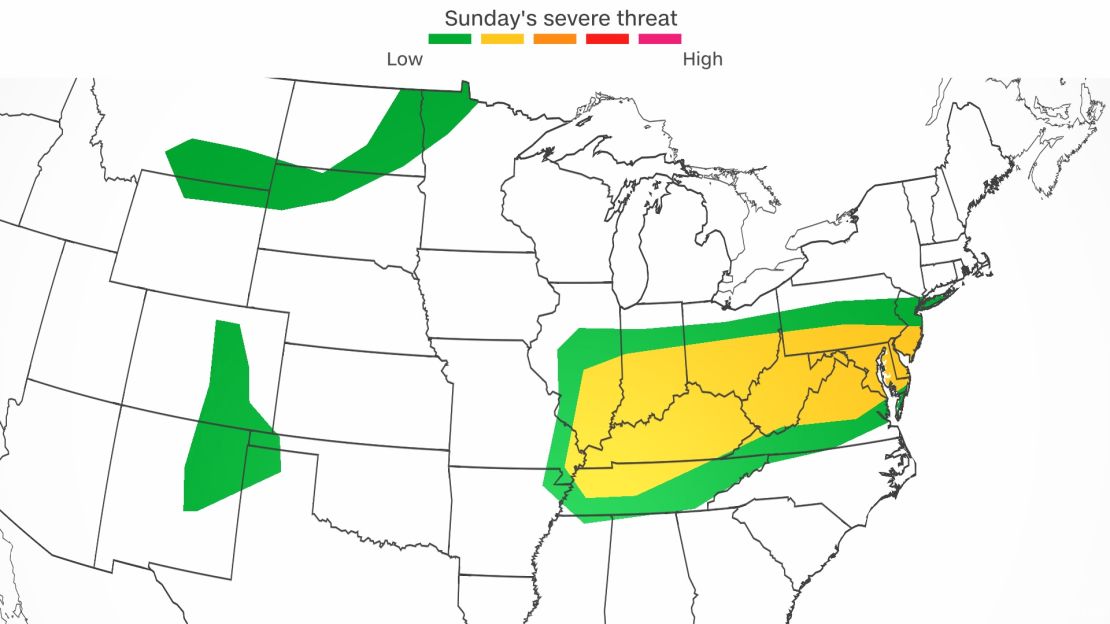 The high pressure responsible for the ongoing heat wave across the South will erode as the severe storms shift eastward. That will help temperatures drop ever so slowly east across the central US.
But as temperatures begin to cool down in some areas this weekend, others will actually see temperatures spike.
At least 20 record-high temperatures could be broken this weekend across California, Arizona, Louisiana, Mississippi, Alabama and Florida.
Afternoon highs on Saturday in areas of California and the desert Southwest will climb well into the triple digits and even exceed 110 degrees in the hottest locations.
Remarkably, Friday was the first time Las Vegas hit triple digits so far this year – a record long wait. The last time Las Vegas waited this long for triple digit heat was "58 years ago on June 30, 1965," the National Weather Service office in Las Vegas said.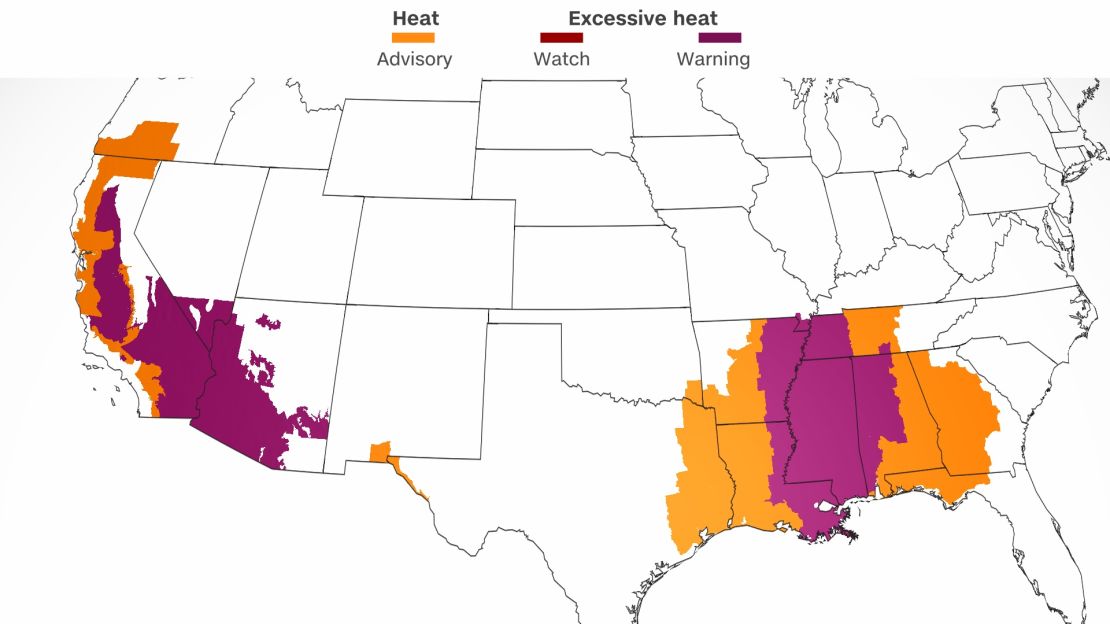 The first heat wave could catch people off guard, increasing the risk of heat-related illness.
"This rapid rise in temperatures will result in a major risk of heat-related impacts for anyone without effective cooling and/or adequate hydration," the National Weather Service office said.
Overnight low temperatures will also be exceptionally warm this weekend and pose more danger.
"Your body requires cooling off at night, and actually expects it while you're sleeping," said Jenn Varian, a meteorologist at the National Weather Service office in Las Vegas. "When we have very warm overnight temperatures, your body is simply not able to cool off properly, which in (and) of itself can cause complications, but will set you up to be less prepared for the daytime heat as well."
Nighttime temperatures need to drop to at least 80 degrees for heat recovery to begin. In fact, a sweating person can lose up to two liters of fluid overnight if the temperature never drops below 85 degrees.
Both the Saturday and Sunday overnight low temperatures will only get down to the mid-80s for cities like Las Vegas, Phoenix and Palm Springs, California. Even cities farther east won't fare much better. New Orleans, Houston and Key West, Florida, are expected to bottom out in the low 80s.
If extreme heat and severe storms weren't enough, there's still the Canadian wildfire smoke to contend with in the Northeast and mid-Atlantic.
The good news is that storms and smoke dispersion will help slowly improve air quality over the weekend from very unhealthy and unhealthy levels down to moderate level and levels unhealthy for sensitive groups.