It all seems so daunting: plastics in the ocean, dying coral reefs, entire species being wiped out – but don't click away in despair!
There really are things everyone can do to help make the ocean cleaner and keep our environment healthier.
Here are some easy (or mostly easy) life changes that have a big impact on our environment.
Eat fish responsibly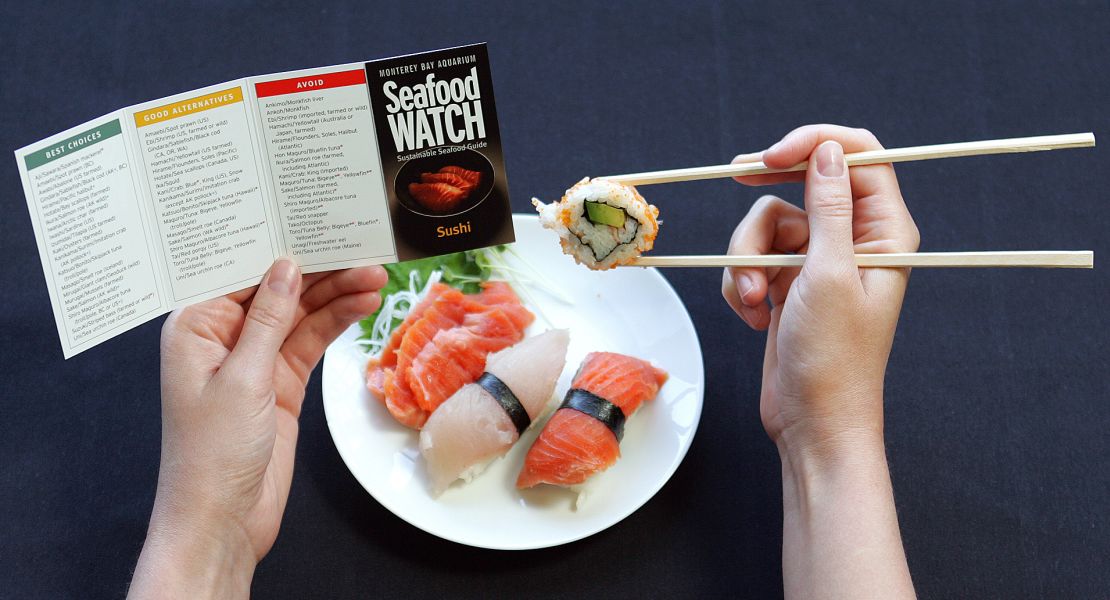 Whenever you eat fish, make sure you choose a sustainable variety that isn't endangered.
The Monterey Bay Aquarium's "Seafood Watch" program has online guides detailing which fish are your best bets. All of these directories, broken up by region, can be downloaded into a printable pocket guide – so if you're a seafood lover, it's a handy resource to keep nearby.
The most consumed seafoods in the US are shrimp, salmon and tuna. If those are among your go-to choices, some more environmentally responsible options to look for include shrimp from the US or Canada; salmon caught in the US Pacific or Canada; and canned tuna labeled "pole-caught," "pole-and-line-caught," or "troll-caught."
How your fish is caught is important. You want to make sure you're not consuming fish caught in nets that are notorious for trapping "bycatch" - turtles, seabirds and whales often get caught in those lines and die.
And since whales do an excellent job trapping planet-warming carbon emissions – even better than trees – keeping them in the ocean helps us all.
Avoid single-use plastic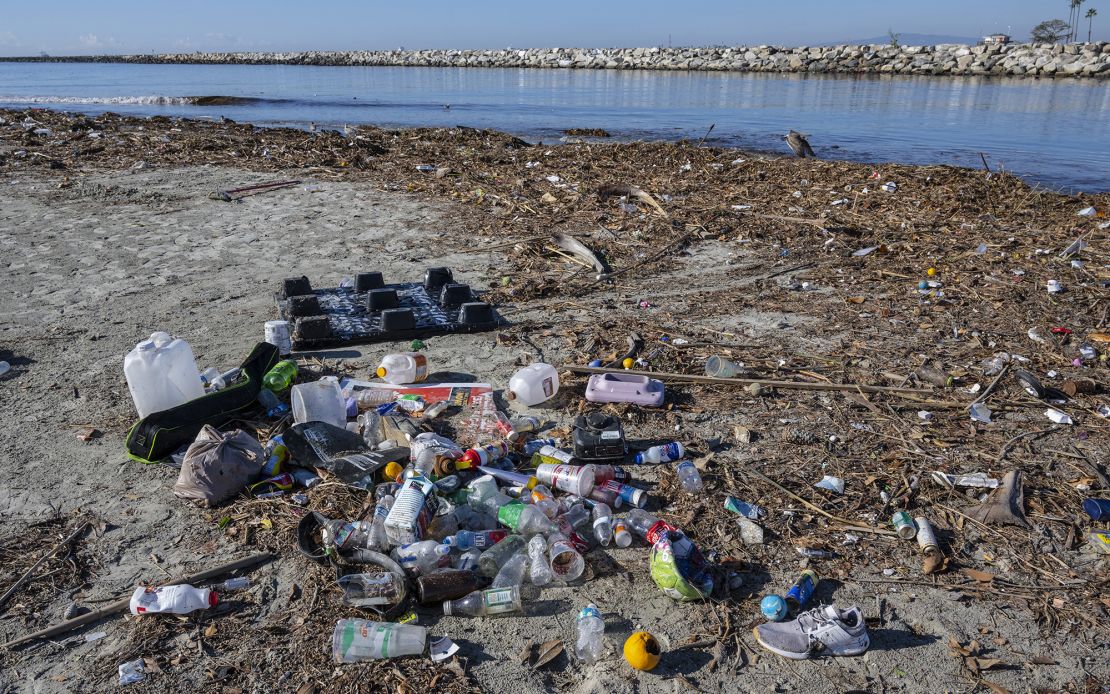 This is a big one…and one of the worst problems facing the ocean, landfills and even our bodies!
Jennifer Savage of Surfrider Foundation suggests supporting businesses that avoid single-use plastics.
If your favorite restaurant still uses plastics, she tells diners to refuse the plastic forks and gently suggest the management move to a more sustainable takeaway option (like bamboo utensils and paper containers and straws) or – even better – go with washable plates and cutlery.
"It saves money, too. If they're spending all this money buying single-use plastic, a small investment in a dishwasher and reusable cutlery will save money in the long run."
Also, she says, consumers are realizing they prefer the less-disposable options.
"People love it, people are so much happier. Think about how much better it feels to have a meal with metal utensils and a real plate."
As consumers begin to worry about things like microplastics making their way into their bodies, this is a "no-brainer" for restaurants, she says.
"They found plastic in our bodies…people don't want to eat off plastic plates with plastic utensils."
Surfrider Foundation even has a helpful online guide, highlighting ocean-friendly restaurants.
That plastic isn't really recyclable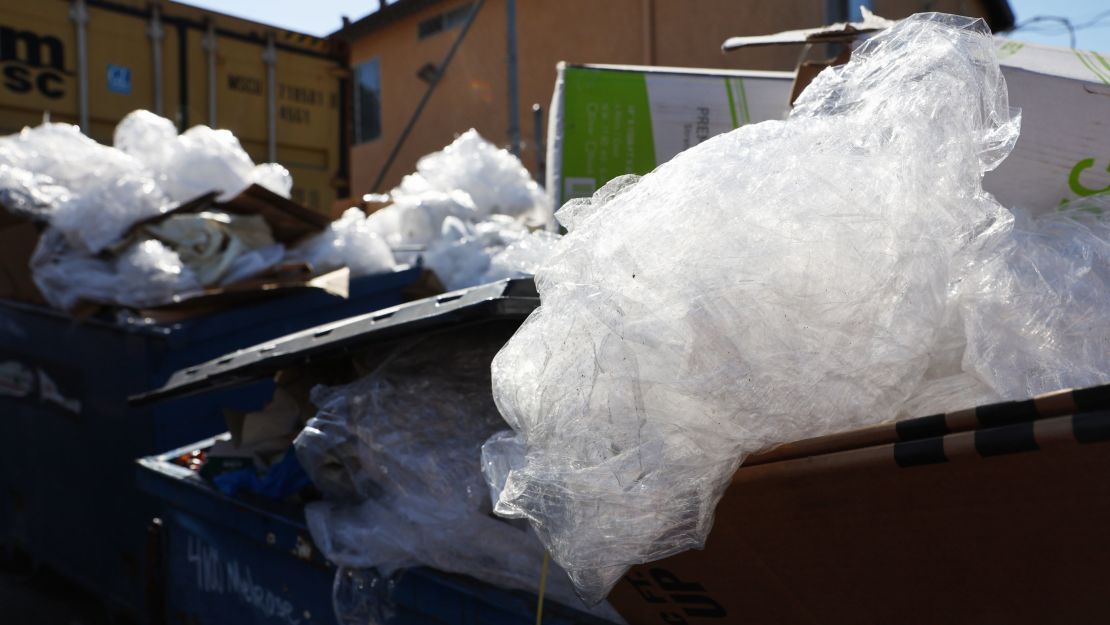 It's important to realize that most plastic doesn't get recycled, according to Savage. She says the US rate of plastic recycling is only about 5% to 6%.
The number system on the bottom of plastic items are not a guarantee they will be recycled. Things marked 1 and 2 — and on rare occasion, 5 — are your best bets, experts told CNN, depending on what your municipality can handle.
"Things that have a number on them … that's just a fallacy. That stuff just gets sorted out and put into the landfill," Savage says. Ditto for that "chasing arrow" symbol you see on the bottom of many plastic containers, she says. Most of it still isn't recyclable.
Some states, including California, are starting to crack down on that misleading labeling and aren't allowing the symbol to appear on plastic that isn't recyclable.
So whenever you can: skip single-use plastic and Styrofoam. Support businesses that are part of the solution. And talk to your representatives about phasing it out.
Why beach clean-ups help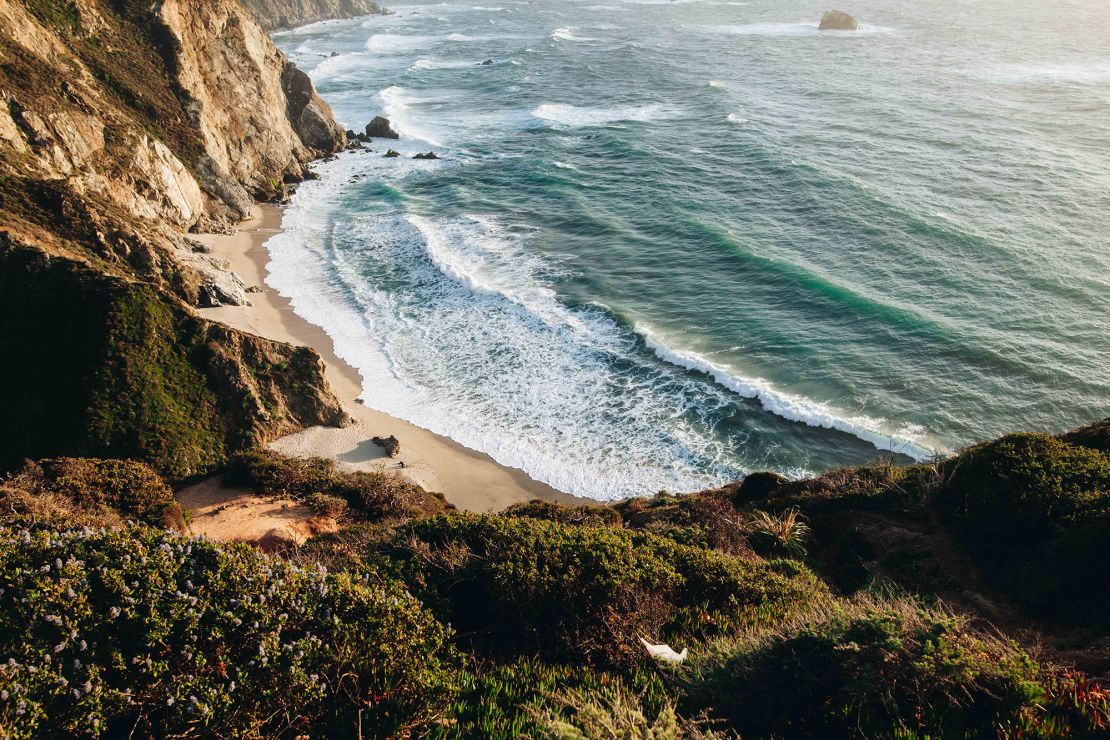 Picking up trash on the beach won't solve the problem on its own, but it is really important, says Savage.
"At that moment in time, you're going to have a cleaner beach. You will have less plastic in your environment. Cleaning it up and leaving it better than you found it makes you feel good."
And that "feeling good" often leads to activism. "Next thing you know, they're going to city council meetings, contacting their representatives."
Another bonus of participating in a beach clean-up? It allows organizations to gather data about the most common items that end up as beach litter.
"In California, you don't see as many single-use plastic bags, so you don't see them [on the beach as often] anymore. It helps people to see what the biggest problems are. Whether it's plastic chip bags, or cigarette butts, or whatever."
Choosing the right personal care items (and don't moisturize with sharks!)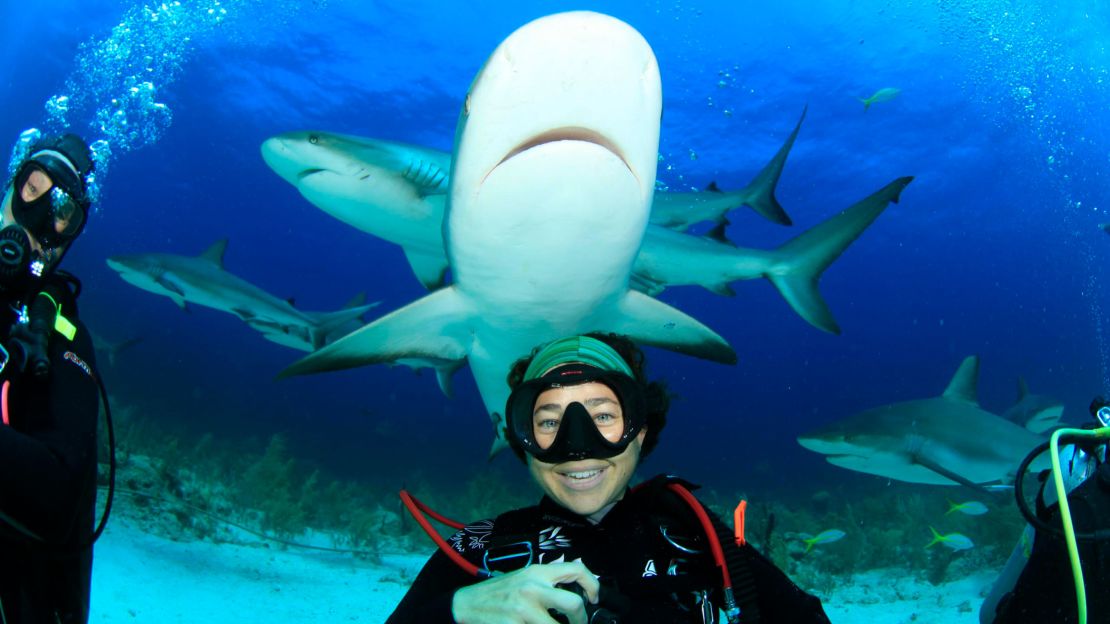 Autumn Blum is a cosmetic chemist by day, and a shark-obsessed scuba diver on the weekends.
Ingredients you should avoid in sunscreens
Avobenzone
Benzophenones/oxybenzone
Butyloctyl salicylate
Clear or nano zinc/nano particles
Cylcopentasiloxane/cyclomethicone
Ecamsule
Formaldehyde, diazolidinyl urea, quaternium-15, DMDM hydantoin and hydroxymethylglycinate
Methylisothiazolinone
Microplastic
Octinoxate/octyl methozycinnamate
Padimate O
Parabens
Sodium lauryl and laureth sulfate (SLS/SLES)
Source: Autumn Blum/Stream2Sea
She spent years formulating skin products for other companies before striking out on her own to create a mineral sunscreen business. Her inspiration? Seeing a group of snorkelers surrounded by a circle of oily film on the water, formed by the chemical sunscreens they had slathered on. She was horrified, knowing the chemicals were deadly for coral and many fish.
"There are so many things that impact our waters. Something that we use on our bodies should not be one of them. Period," says Blum. "That's an easy piece that we can change to make a positive impact."
Blum says recent chemical sunscreen bans are already making a difference in places like Hawaii, with reefs coming back to life. She's also encouraged by efforts to renew coral reefs via coral planting.
There's still no mutually agreed-upon term to describe what's "reef-safe," so what you really need to do is avoid certain ingredients that are known to be harmful, Blum says.
Avoid microbeads
Blum also encourages consumers to make sure they don't buy products that contain microbeads.
After you wash them off your face or body, those microbeads go down the drain, pass right through your local wastewater plant, and dump into the ocean. From there, they can be eaten by fish.
Humans then eat the fish that have eaten the microbeads…and that's another way we end up with microplastics in our bodies.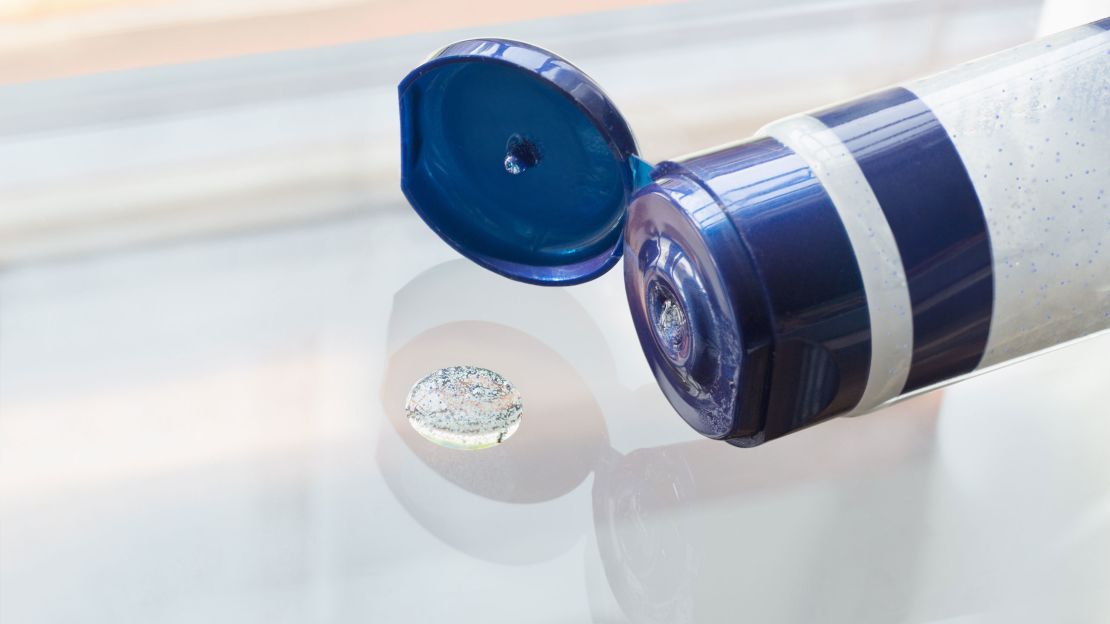 Shark-friendly moisturizer
Many new moisturizers are touting "squalane" as their new miracle ingredient.
"Squalane is considered a bio-mimic ingredient, which means your body recognizes it," Blum tells CNN.
It is a common ingredient in sunscreens, cosmetics, and high-end skin products. "The unfortunate thing about squalane is that it's frequently obtained from shark livers," says Blum.
Many species of sharks are facing extinction, and several of those species are considered "critically endangered."
Plant-based squalanes work just as well as shark-based ones, Blum says. So when reading your ingredient label, make sure it says "vegan squalane" or "plant-based squalane." Otherwise, advises Blum, assume it comes from sharks.
The future is fungus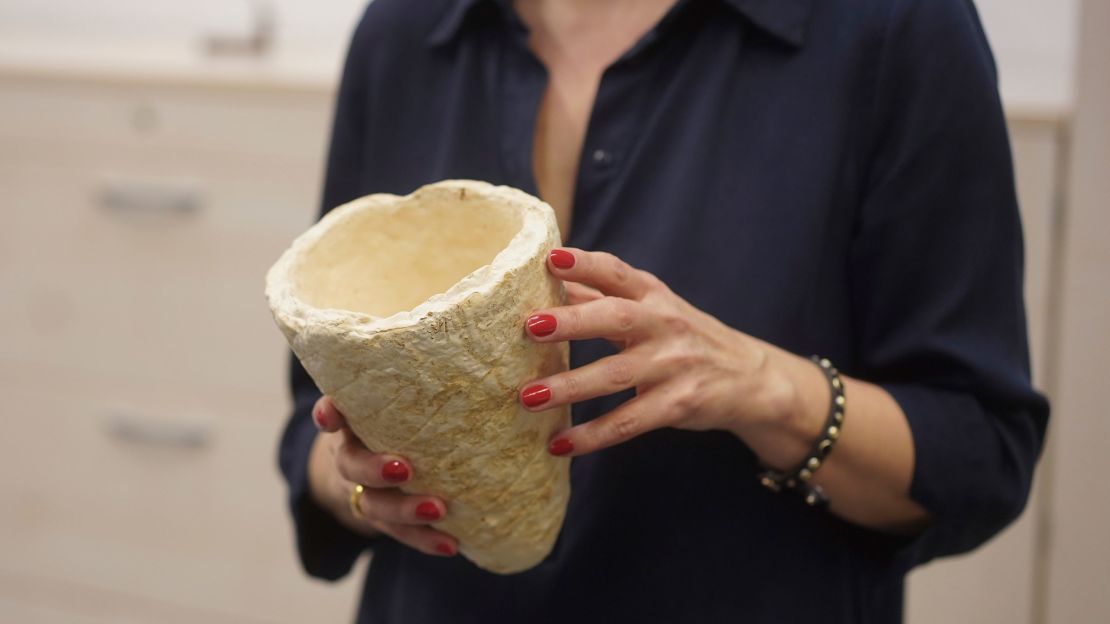 Now for the good news: Materials are being developed that could revolutionize all our packaging, Blum says.
Mycelium, made from mushrooms, performs a lot like current plastics.
Meanwhile, researchers at Yale have discovered a separate fungus with tantalizing abilities to break down polyurethane. It will be awhile, Blum says, but "really cool" technology based on plastic-eating mushrooms could be in our future.
"It's not commercial-ready, but it's on the horizon," she says.
So forget "The Last of Us." The mushrooms may save us all.