As we move into warmer temperatures, our skin care and makeup routine is getting a seasonal switch-up too — down with the heavy creams for winter's drying winds and enter lighter cleansers, weightless makeup and serums that don't feel like a coat of paint on our faces. Right now you can stock up and refresh your beauty cupboard with Ulta's Spring Haul Event, which runs through April 16.
With a mix of affordable and splurgy brands, Ulta offers a full array of skin care, makeup and hair care for whatever budget you're on. We've found great deals on everything from vegan brands like Pacifica and Andalou Naturals to brands from across the pond like the highly effective, love-it-or-your-money-back No7 and Avène.
To help narrow down the selection (there's a ton on sale), we've rounded up some of the site's top-rated picks below (and thrown in a few of our favorites too).
$14 $10.50 at Ulta
We're shedding our tights as temps warm up, and all that sensitive inner thigh skin can really take a beating after hours of rubbing together without a fabric barrier. This magic anti-friction stick from Megababe will stop the chafe with just a few swipes — and it's easy to toss in your bag. (You'll get a free sample of the brand's charcoal underarm soap with your purchase too.)
$41.99 $29.39 at Ulta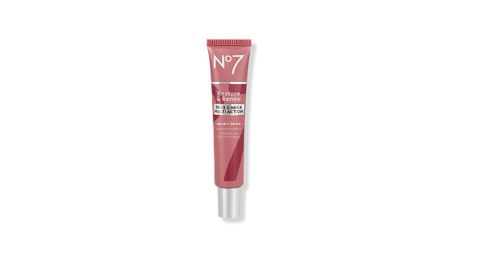 Formulated for mature skin, this serum can help reduce the appearance of fine lines on your neck and face and noticeably "lift" facial areas too. It works from deep inside your skin with ingredients that can penetrate 10 layers deep. Give it two weeks or more to see all the promised effects, though you should be able to tell a difference after one. (If you don't love it, No7 offers a money-back guarantee.)
$12.99 $9.09 at Ulta
With everything you need for everyday looks (plus a handy tin case for travel and protecting your brushes), this five-brush set has an angled foundation brush, a blurring brush for concealer or eye shadow base, a crease brush, a liner brush and a blush brush.
$10 $7 at Ulta
This super-lightweight, buildable blush truly feels like water going on, but it leaves behind a buildable pop of color that goes from hint to statement, depending on the look you're going for.
$24 $16.80 at Ulta
Knock out a few parts of your facial routine in one go with this multitasking mask from Avène: The clay mask also turns into a great scrub to cleanse and exfoliate. Just apply to dry skin and leave it on for five minutes once a week. The ingredients help reduce oil and mattify, plus soothe, smooth and calm your skin.
$15.50 $10.85 at Ulta
If you wear a lot of makeup on the daily or have sensitive skin, this cleansing water should be the first step in your bedtime routine. It's gentle enough to stop dry skin from getting that stretched feeling after you use it, and it has fermented green tea extract, lemon seed oil and rosewood oil to combat dryness and bacteria that can cause blemishes.
$15 $11.25 at Ulta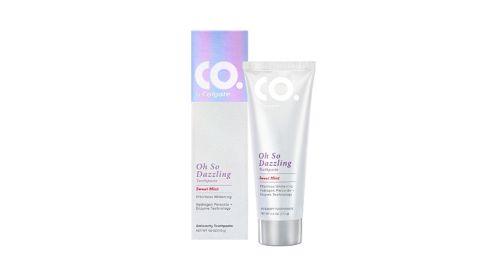 CO.'s easy-to-use whitening routine gets even easier with a superpowered toothpaste that's a no-brainer for incorporating into your brushing routine (after all, you have to use toothpaste). It's a US first for enzyme-boosted whitening toothpaste with hydrogen peroxide, plus it leaves you with fresh breath.
$14 $10.50 at Ulta
My boyfriend loves this so much he uses it as a body wash, which we had to talk about, but no matter where you use it, the gentle exfoliation courtesy of little grains of seaweed does wonders for removing dead skin and oil from your top layer and leaving you with super-soft skin.
$16 $9.90 at Ulta
Don't spend a ton of time getting your look down just to have it wear off two hours later. Morphe's famous setting mist for makeup is mega on sale right now (and it's being added fast to shopping carts).
$14 $10.50 at Ulta
If you're a daily mascara wearer, give your lashes a little conditioning break with this double-action serum and primer. After several days of wearing it, this writer's eyelashes were way less brittle and dry-feeling.
$14 $9.80 at Ulta
We're starting to bare our skin again as the sleeves and pant legs get shorter and shorter, and if you're dealing with some eczema, this now-under-$10 lotion can relieve itching and irritation, plus inject much-needed moisture to keep flare-ups a little calmer. It's made for babies by a team of dermatologists, pediatricians and biologists, but adults have found a ton of relief with it too.
$27.99 $19.59 at Ulta
Bakuchiol is the plant-based alternative to retinol, and this 100% vegan formula still delivers serious results when it comes to smoothing visible fine lines. Apply it twice a day (morning and night) between cleansing and moisturizing.