Over-the-ear headphones — Apple's pricey AirPods Max, in particular — are a staple accessory this spring. They're an effortless outfit addition worn by influencers and A-list celebrities alike, so there is no shortage of inspiration on how to style them. Chunky headphones have had a steady rise in popularity over the past year or so, and so far in 2023, the look seems to have been cemented even further in Gen Z fashion circles. While still popular, barely there wireless headphones like Apple's AirPods have been traded in favor of bulkier options, at least for those wanting to make a fashion statement.
So why not take it even further and fully lean into the maximalist trend? With the bulky headphone boom, users have realized that they are the perfect canvas for customization, and another accessory emerged — an accessory for an accessory, if you will. Headphone covers and attachments have been sweeping social media this past winter, having been the subject of more than one viral video. Whether you're into the crochet look, artsy 3D-printed sculptures or simple shell-like covers, there's something for everyone hoping to personalize their over-ear headphones.
While some people are making them themselves — if you're looking to bedazzle or crochet your own, look no further than the "DIY headphone cover" tag on TikTok for a tutorial — there are plenty of purchasable options. Some especially savvy social media users caught on early and have added headphone accessories to their small businesses. Read on for several brands that sell cover and attachment options if you're hoping to elevate your AirPods Max.
From $14 at Etsy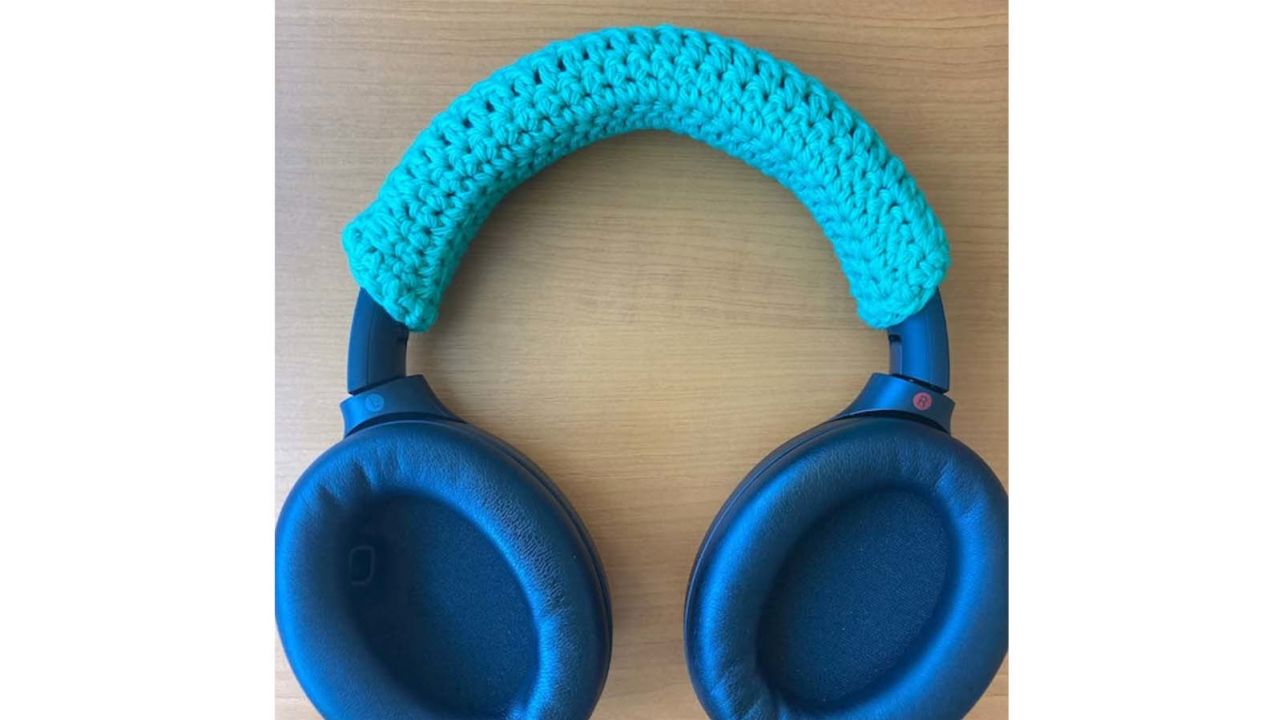 A search for headphone covers on Etsy will reveal endless options, whether you're looking for 3D-printed or handmade crochet additions. If you're looking for the latter, seller MindyMakesItAwesome specializes in that look — and rather than only providing covers for the ear portion of the headphones, they also make pieces that cover the headband part starting at $20. You can even mix and match the band and the ear covers, which come in over 40 colorways. You can also provide the exact measurements of your headphones so that they fit perfectly. The shop has dozens of positive reviews, including one user who says, "I even have extra padding now so my headphones are so much more comfortable than before."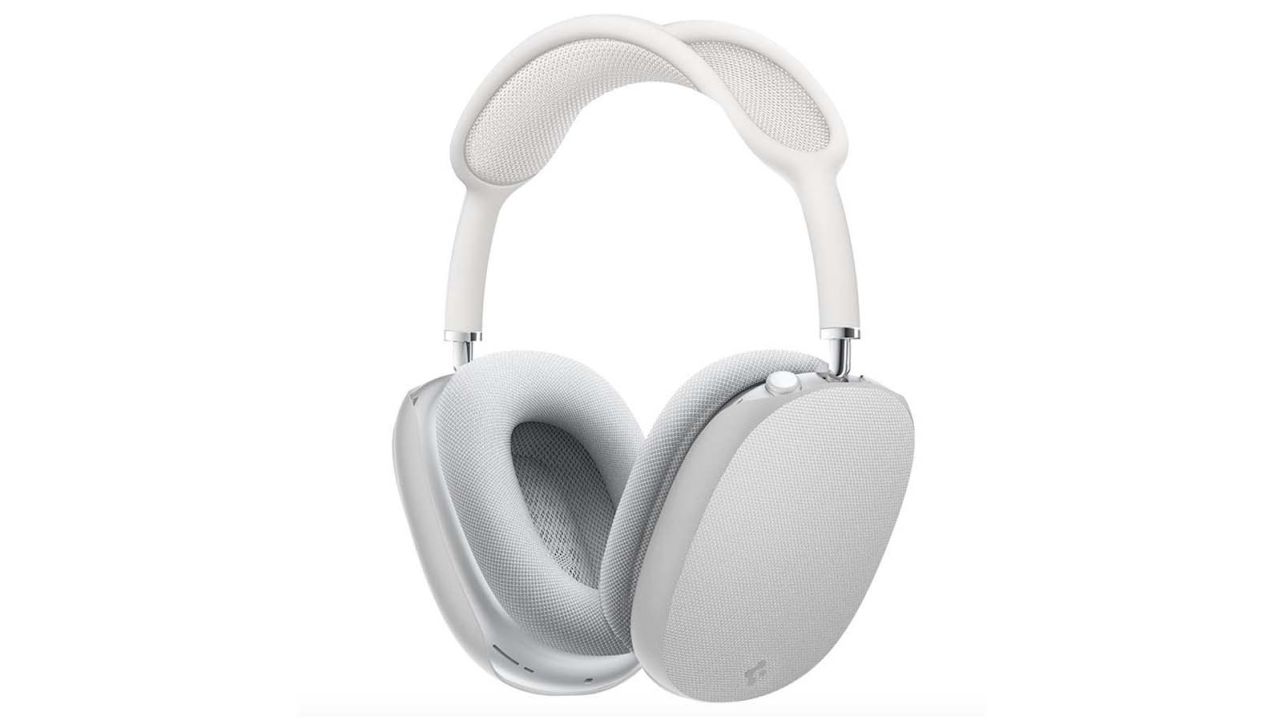 If you're looking for a simple, practical and sleek option that doesn't change up the look of your AirPods Max too much, Spigen is the brand for you. Its snap-on Urban Fit case features a knit design for $30 that comes in gray and black; there's also a silicone pair and a clear Ultra Hybrid Pro cover — both for $55 — that multiple buyers note for their durability and protectiveness. To take your headphone game one step further, Spigen also sells a headphone dock that charges your iPhone 12 or newer at the same time as well as a protective pouch that comes with a carrying handle and space for storing cables — it's not super compact, however, as some reviewers mention how bulky the 9-by-11-inch case is, so that's something you may want to keep in mind.
True to the "wearable art" tagline in its social media, Black-owned accessory shop Solani has also jumped on the customization bandwagon with its headphone "charms," selling star-, butterfly wing- and angel wing-shaped attachments in a variety of colors. The acrylic shapes stick onto the outside of the headphone shell with Velcro — so they can work with any headphones with a flat surface and be switched out for other shapes easily (see here for how to use them). Like Masse, Solani's Y2K-esque charms have found immense popularity online and may sell out, but the brand keeps users posted on social media about restocks.
From $30 at Etsy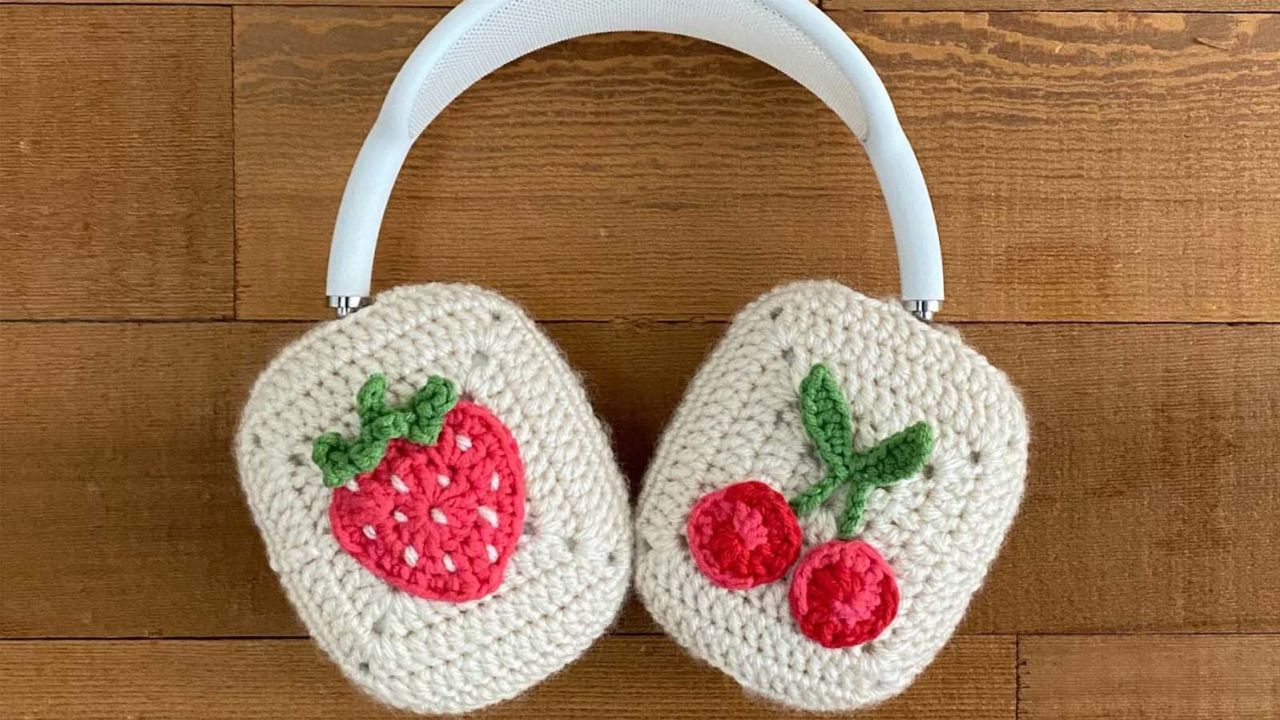 Ggummstudio's crochet headphone covers hold true to the "cozy" and "dreamy" descriptors on their shop's homepage. With more than 20 designs to choose from and most ranging from $30 to $56, you can customize the base as well as the motif color — and motifs include hearts, smiley faces, teddy bears and more. There's even a limited-edition "Spirited Away"-themed pair, for any Studio Ghibli fans out there. Most are tagged as AirPods Max covers, but one reviewer praises the seller for making alterations so they'd fit a different brand. The store's average review sits at 5 stars, and one reviewer says that "the covers came super fast and are amazing quality! So so cute and a great statement piece."
Wildflower Cases — who you may recognize from the early 2010s Tumblr era or from multiple collabs with YouTuber Emma Chamberlain — has kept up with social media trends as per usual with its AirPods Max covers. If you're looking to go the more practical route, Wildflower's $24.99 set is likely your best bet. The press-on shells take on a more traditional cover function, with described benefits being scratch resistance and shock absorption. Their practicality, however, doesn't diminish the design; some of the pattern options include Forget Me Not Floral and Sugar Plum Floral, and as a bonus, you can purchase a matching phone case. "They're protective, cute and easy to put them on," one reviewer writes.
From $60 at Etsy
Christinecrochetss' Etsy shop is yet another option if you're in the market for a handmade crocheted pair of headphone covers. There are seven $60 designs that cover the headband as well as the ears, including cherries, stars and even, if you're looking to splurge, bunny ears. The covers appear to attach via strings that can be tied and cinched around the headphones, and you can send in measurements to assure they fit right. If you're looking to go simpler in terms of accessories for your headphones, a dainty lily of the valley-shaped keychain is available for $20.
Tech accessory store Burga has taken a similar approach as Wildflower to its headphone attachments, selling slim, snap-on covers in a multitude of prints ranging from checker to marble. You can also buy everything from the matching phone case to the matching MacBook case if you're hoping to make your tech accessories look uniform. Available for $30, the brand's AirPods Max covers promise scratch resistance — and are designed to still fit in their case and provide access to ports while the covers are on. One reviewer writes, "These fit my AirPod Maxes so well. They are really easy to take off but stay firmly on."
Slightly more compact than Spigen's case at 9 inches by 9 inches, Co2Crea's $37 AirPods Max carrying case has an EVA shell that the brand describes as shockproof, dustproof and water-resistant, and its fabric-lined interior has enough space to accommodate the chargers and headphone accessories. It comes in gray, pink and black, and the black option can come with a blue or red interior. To top it off, the case has a magnetic device on the bottom that allows AirPods Max to go into sleep mode, alone or with the Smart Case on — it's worth mentioning that a few reviewers note having trouble activating this function, but the overwhelming majority of buyers appear satisfied with the case, with a rating of 4.5 stars at over 1,500 reviews.