Looking for the best products to gift — and to get — this holiday season? Check out Underscored's Holiday Guide here.
People use astrology for all sorts of things, from planning the day ahead of them to deciding if a potential romantic interest will be a match, and even to inform their choice of a wedding date — so why not use astrology to pick out the perfect holiday gift for your loved ones?
The AstroTwins, Tali and Ophira, are professional astrologers who have partnered with Homesick Candles to create The Astrology Collection. We enlisted them to explain the unique elements of each zodiac sign that will help you land on the perfect present for the brooding Scorpio or lively Leo on your holiday shopping list, and then used their input to pick out some truly great gift ideas for each zodiac sign.
Aries
"Trendsetting Aries like to be the first (and only) kids on the block to flaunt a new toy," the AstroTwins say, so when buying gifts for these rams, "treat them to something tailor-made, especially in the color red. Active and strategic, they enjoy competitive games that they can master and win."
HyperX Cloud II Wireless Gaming Headset ($139.99, originally $149.99; amazon.com)
If anyone in your life is likely to be a huge gamer, it's probably your Aries bestie. This super-popular gaming headset — which is PC-, PS4- and Nintendo Switch-compatible — comes in a red and black colorway, making it an absolutely perfect gift for the Aries gamer.
Speedy Pros Custom Beanie ($17.99; amazon.com)
Giving a customized gift usually means shelling out a lot of coin, which is why we're obsessed with this "design your own" beanie that comes in at under $20. The hat comes in 19 colors, but for fiery Aries, we like the red.
Funboy Inflatable Toboggan ($79; nordstrom.com)
Aries season starts in late March, when there is still snow on the ground in many places. If the Aries in your life is an outdoor sports enthusiast, this inflatable toboggan makes a fun gift to give before a ski weekend away.
Taurus
When shopping for the Taurus in your life, the AstroTwins say, "Practical, high-quality gifts appeal to the zodiac's bull." Our bullish friends are ruled by beautifying Venus, making them "appreciators of original art and high-end home goods. They also enjoy making things by hand, so buy them the kits or supplies to create their masterpieces."
Diptyque Baies Candle (starting at $38; nordstrom.com)
Candles can be tricky gifts to give because scents are such a personal choice, but the Diptyque Baies candle is such a classic that you virtually cannot go wrong with it. The Taurus, that master of good taste, will appreciate getting this gorgeous berry-scented candle.
Barillio Elite Cocktail Shaker Set ($19.97, originally $29.99; amazon.com)
This cocktail shaker set was recommended by Lisa Barlow of "Real Housewives of Salt Lake City," who called it "the perfect bar kit — its chic, minimalistic style is perfect for cocktail making." It makes a perfect gift for the home-oriented, DIY-loving Taurus, and its sleek design will appeal to their discerning eye.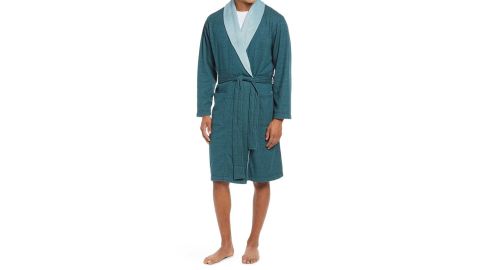 We love giving a practical gift, especially to a Taurus who will appreciate getting the best-possible version of an everyday item as a gift. This Ugg robe for men is simple and practically perfect; similar styles are available for women.
Gemini
"Trendy, edgy Geminis love to dress up in electro-bright colors and fad-friendly clothes," according to the AstroTwins, who add that Geminis are "born communicators, who will be grateful for gadgets that help them keep in touch with their umpteen thousand friends."
Wildflower Gemini Zodiac iPhone Case ($35; urbanoutfitters.com)
Electro-bright colors? Check! Gadgets that help them keep in touch with their umpteen thousand friends? Check, check! Fad-friendly? Check, check, check! This phone case is available for every zodiac sign, but we think it's absolutely perfect for a Gemini.
Bonai Portable Charger ($21.99; amazon.com)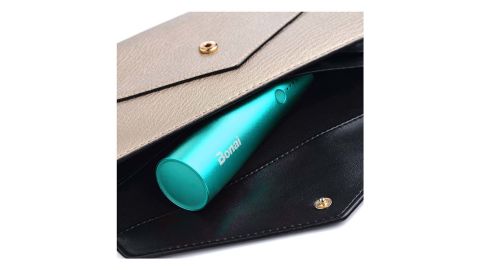 Chatty Geminis are the most likely among the zodiac signs to run out of power on their cell phone. This brightly colored tubular portable charger will keep them in extra juice so they can call you to say thank you for the great gift.
Twenty Montreal Sunflower Cropped Sweatshirt ($145; urbanoutfitters.com) and Jogger Pant ($185; urbanoutfitters.com)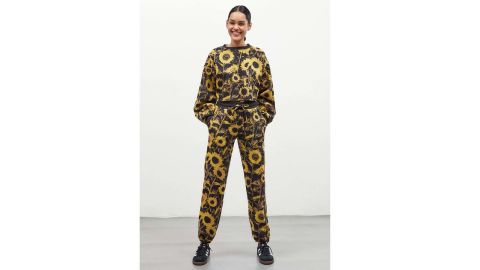 This two-piece cropped sweatshirt and jogger pant set has a '90s throwback sunflower motif in a zippy yellow, making it perfect for the trend-setting Gemini.
Cancer
"Sentimental Cancers love gifts with a personal touch," according to the AstroTwins. "As the sign that rules history, they prefer a present with classic value (even an antique) above the latest, newfangled toy. Domestic creatures, they will be delighted by domestic treasures that they can entertain guests with."
Godinger Crystal Stemless Flutes, Set of 4 ($29.17; homedepot.com)
These iridescent stemless flutes are so pretty and delicate, the Cancer in your life is sure to cherish the set and think of you fondly when they break out the bubbly. Pair them with a bottle of Champagne to elevate the gift.
Bearaby Cotton Napper ($249; bearaby.com)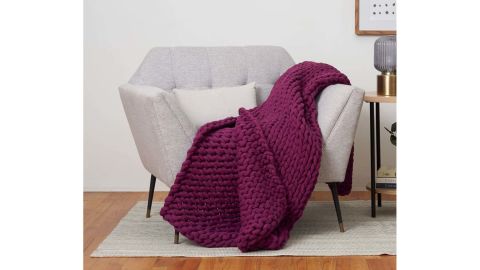 Our reviewer calls the Bearaby Napper "among the best weighed blankets we've ever tried." The Cancer in your life will love receiving a gift of a weighted blanket, which can help reduce anxiety by mimicking the feeling of being held, which signals the brain that it is safe to release tension.
Abrams 'Slim Aarons: Great Escapes' Journal ($20; nordstrom.com)
Cancers have a lot of feelings, making a journal a wonderful gift for your favorite crab. This lined journal features the photography of Slim Aarons, which will appeal to the nostalgic, history-loving Cancer.
Leo
Dear readers, your zodiac gifting guide is a Leo. In consulting with friends from the other signs to ask what they might like to get as a Capricorn or as a Taurus and so on, I provided this example: "For example, as a Leo I would love to get gifts of sunglasses, something in a jungle print for my hair, really expensive nail varnish for my claws…" The AstroTwins put it this way: "Leos love glamorous gifts that they can show off to the public: Sparkly baubles, costume-y clothes, shiny cars or anything they can custom-decorate."
Christian Louboutin Rouge Louboutin Nail Polish ($50; net-a-porter.com)
There is no way to justify $50 nail polish other than to say that Christian Louboutin's signature red paint is honestly incredible. The shade is perfection, the formula glides on effortlessly, the dramatic bottle makes the at-home manicure experience feel extravagant and the bottle itself is practically a work of art.
Soho Style Women's Star Magnetic Barrette Set ($34, originally $40; macy's.com)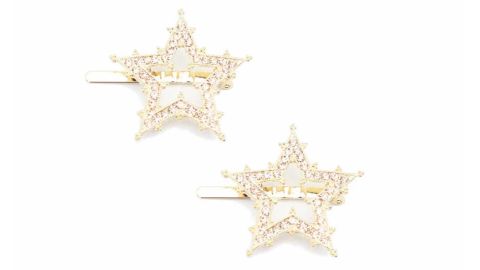 Leos are the hair-obsessed stars of the zodiac, making these bling-y star-shaped hair barrettes a perfect little gift for the perfect little lion in your life. As the lovers of the zodiac, Leos thrive on praise and positive feedback, so include a note telling them that they're your star and watch them melt.
Korres Golden Ageless Skincare Duo ($164, originally $184; korres.com)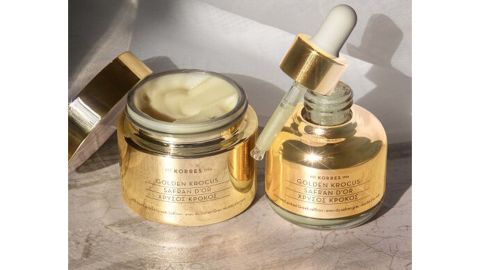 Leos are vain and showy, making this gold-toned skincare set the perfect gift for the Leo's vanity table. They'll love the presentation and glam of it all, and they'll remember you fondly while gazing at themselves in the mirror, slathering themselves with lotions and potions.
Virgo
The AstroTwins tell us that "earthy, conscious Virgos like handmade gifts that have the lowest possible impact on the environment. They're the reigning kings and queens of DIY, so a handy-dandy machine for one of their hobbies will be endlessly entertaining. With their active minds, they love to collect media from books to movies to random trivia."
W&P Peak Silicone Water Bottle Ice Tray ($12, originally $14; amazon.com)
Practical Virgos are the most likely to stay hydrated, making this ice tray that produces tubular ice (the perfect size for sliding into a water bottle) an absolutely great gift.
'The Finer Things: Timeless Furniture, Textiles, and Details' ($43.18; amazon.com)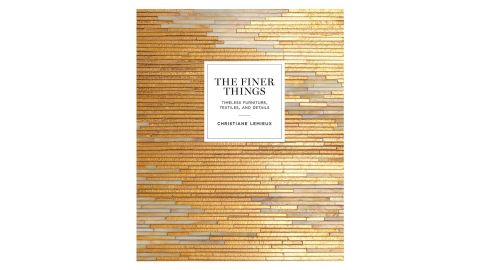 A beautiful coffee table book makes a great gift for anyone, and ever-curious Virgo is no exception. This book features beautiful interiors coupled with guides to understanding the fundamental elements that go into making a great room.
AeroGarden Harvest ($99.95, originally $149.95; aerogarden.com)
Virgo is one of the Earth signs, making an indoor LED grow-light garden a perfect gift for these practical, environmentally oriented homebodies. The easy-to-use gardening system comes with a gourmet seed kit featuring six herbs — Genovese basil, curly parsley, dill, thyme, Thai basil and mint.
Libra
"Lavish Libras," the AstroTwins say, "love to surround themselves with beauty and luxury. Makeup kits, perfumes, cookware, objets d'art — they want it all with a designer twist. Social butterflies by nature, no gift is complete unless it can be shared with friends or romantic partners."
Glamcor Riki Skinny Vanity Mirror ($195; urbanoutfitters.com)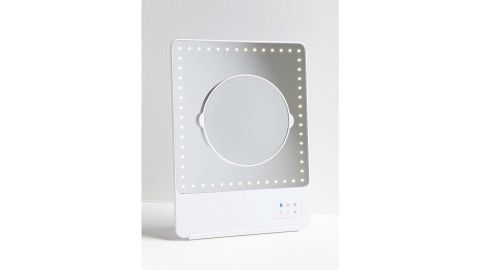 A light-up cosmetic mirror is such a glam item, and this version takes it up a notch with five levels of dimming, a magnifying mirror and Bluetooth capability. It includes a phone clip, making it the perfect gift for the Libra in your life who's obsessed with Instagram live, taking selfies or recording tutorials.
Fitindex Smart Food Scale ($11.99; amazon.com)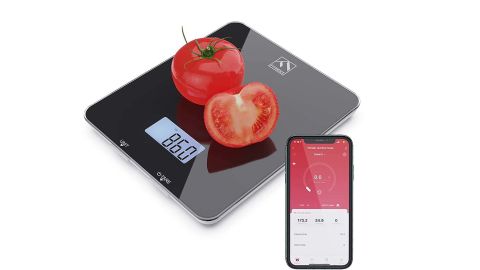 Libra's symbol is the balanced scale, so if you have a Libra in your life who loves to tinker in the kitchen, a food scale is a clever gift idea. This smart food scale connects to an app that can help track caloric and nutritional information.
Tocca's perfumes come in five gorgeous smelling scents, and the bottle rises to the level of art, which will thrill and delight the rococo-oriented Libra.
Scorpio
"Intuitive, thoughtful and deep," the AstroTwins explain that Scorpios appreciate presents that are hand-selected and one-of-a-kind. "They enjoy their alone time so books, art supplies and software always go over well with them. With their sharp, curious minds, they love making things by hand, or picking them apart and figuring out how they work."
Katie Huang Crystal-Infused Zodiac Nail Polish ($18; uncommongoods.com)
This line of zodiac-inspired nail polish makes a great gift for any sign, but we especially love that the dark and brooding Scorpio's shade is a midnight blackish blue.
Cricut Explore Air 2 (starting at $149; amazon.com)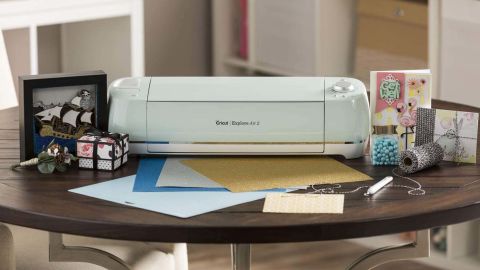 Electronic cutters are souped-up crafting machines that can turn out professional-grade stickers, vinyl decals, party decorations, scrapbooking elements and custom stationery. If you've got a Scorpio with a crafty bent on your holiday gift list, they'll flip for this die-cut machine.
LifeafterDeathByRob Vietnam Forest Scorpion ($65; etsy.com)
The symbol of Scorpio is, of course, the scorpion. This one-of-a-kind piece of art features a Vietnam forest scorpion (Heterometrus laoticus) inside a black shadow box lined with a gothic rose print background.
Sagittarius
"As the zodiac's travelers," the AstroTwins say, "Sagittarians prefer no-muss, no-fuss gifts that they can take on the road with them. They love to make a splash with bright colors and edgy flair, so troll the indie boutiques instead of the malls when shopping for them."
Fujifilm Instax Mini 9 Instant Camera (starting at $79.95; amazon.com)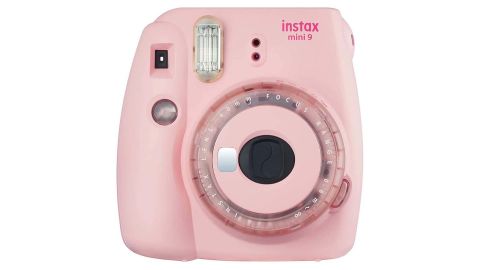 The wandering Sag will adore this eye-catching mini instant camera that they can take on their journeys to document all their adventures. It comes in nine colors, including bright pink, blue or purple, and a 20-pack of film is included.
Cadence Capsule ($14; cadence.com)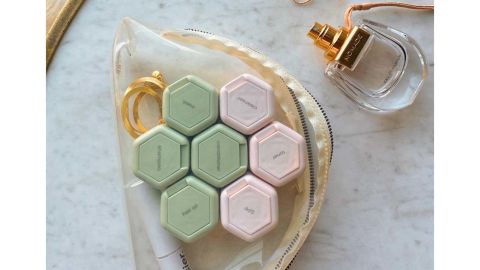 These sturdy, leakproof and customizable containers are a genius gift for the traveler. The Cadence Capsules snap together and can be filled with grooming products like moisturizer, medications, jewelry and lots more — plus, you can customize them with your own labels to give them a bespoke feel.
Away The Everywhere Bag ($165; awaytravel.com)
A great piece of luggage makes a great gift for anyone, but especially for the travel-loving Sagittarius. Away's water-resistant nylon travel bag has loads of compartments, and it can work equally well as a gym bag as it can for overnight trips.
Capricorn
The AstroTwins say that the "classic, elegant Capricorns appreciate items of lasting value made by respected brand names. Status-conscious, their gifts should have an air of exclusivity to them, like a membership to a social club or a limited-edition collector's item. Athletic and entrepreneurial, sports equipment and business books also make great presents."
Haden Dorset 12-Cup Programmable Coffee Maker ($69.99, originally $89.99; bedbathandbeyond.com)
Capricorns are hard workers who will very much appreciate receiving a no-nonsense but super-stylish coffee maker to fuel them late into the night. This sleek 12-cup coffee maker keeps the pot warm up to 120 minutes and has an automatic shutoff safety feature.
Ban.do Face The Day Weekly Undated Planner ($20, originally $24.95; bando.com)
Natural organizers, the Capricorn in your life will love this cheeky weekly planner from Ban.do. The flexibility of an undated planner allows them to start wherever in the calendar they choose, and this style also includes notes pages, to-do lists and spaces for reflection.
GoSports Bocce Set ($52.99; amazon.com)
A bocce set is such a fun gift for a competitive or athletically minded person. This set comes with eight regulation-size bocce balls, a pallino and a measuring tool, all of which fit into a canvas carrying case with a strap for easy transport.
Aquarius
"Space-agey and futuristic," the AstroTwins say that "Aquarians love to tinker around with the latest and greatest tech toys. As the sign of the humanitarian, gifts from conscious companies are a hit, especially if the proceeds fund a developing nation or charitable cause."
Sharper Image Planetarium Projector ($99.99; sharperimage.com)
Planetarium projectors are everywhere these days, but we especially love this one for its scientific accuracy. The unit projects accurate star patterns onto the ceiling or wall for any date and time you specify, and it features a sleep timer and built-in Bluetooth speakers if you want to use it to lull you to sleep at night.
TheWitchesBathtub Forest Witch Bath Salts ($16; etsy.com)
If the Capricorns are the least likely to get down with the more hocus-y pocus-y aspects of zodiac culture, their Aquarian neighbors are the total opposite — anything that gives a whiff of the mystical is likely to be a big hit with them. These bath salts feature a blend of salts, botanicals, and essential oils to "enchant your bathwater."
Emily Klintworth Written in the Stars: Birth Chart Class ($60; uncommongoods.com)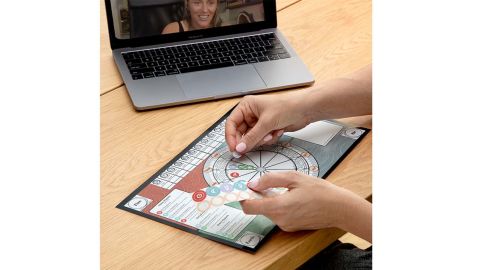 If you do want to gift something astrology-related, the curious Aquarius will love this hour-long class, in which astrologer Emily Klintworth shows you how to chart your own astrological forecast. By the end of the session, you'll have a detailed astrological guide to help you navigate the coming year.
Pisces
"Dreamy Pisces love to escape from reality," the AstroTwins say. "Any gift that takes them 'away from it all' would be ideal — like a spa treatment, weekend at a bed and breakfast or even a cruise. With their vivid imaginations, they love music, poetry, photography and dance, preferably with an indie twist."
Stitch Your Star Sign Notebook ($35; uncommongoods.com)
Like their fellow water sign Cancer, Pisces tend to get a bit in their feelings, making a journal a wonderful gift to give them. We especially like this notebook because it has a crafty and personalized angle to it; the perforated leather journal comes with a needle, thread and instructions so that it can be personalized with your sign and constellation.
Zadro Luxury Bucket-Style Towel Warmer ($159.99; amazon.com)
Any bath-related gift will be perfect for the Pisces in your life — after all, as the fish of the Zodiac, they love water. This bucket-style towel warmer is such a wonderful luxury, and because it's a standalone unit, it can simply be plugged into an existing wall outlet, allowing them to keep themselves in warm toweling all winter long with no complicated installation required.
Omystyle Full-Body Bath Pillow ($45.85; amazon.com)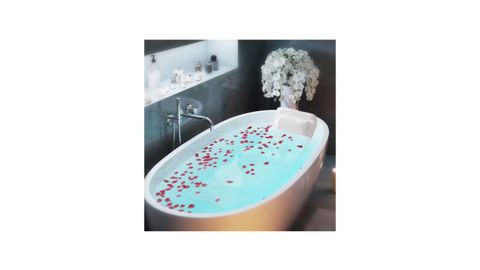 Another turn on the bath-related gift is this incredible full-body bath pillow. It's fitted with 21 suction cups to keep it firmly in place, and is designed to cushion the back, shoulders and tailbone so they can lie back on the extra-thick headrest and relax fully in the bathtub.