Mother's Day is coming up fast, and believe it or not you'll need to start ordering gifts soon if you want them to be delivered in time. To help you find the perfect gift for the perfect mom, we've put together a list of products from dainty necklaces to extremely cool fire pits.
So get to it and be sure to get any mom in your life a heartfelt gift so they know you love and appreciate them this Mother's Day. Need more ideas? Check out our editor-favorite Mother's Day gifts, gifts for cool moms, gifts under $50, Amazon gifts under $25, Etsy Mother's Day gifts and last-minute Mother's Day gifts.
Mother's day gifts for Mom
Jewelry is a classic Mother's Day gift, but if you don't want to take a big risk on a statement piece, opt for these timeless chunky hoop earrings from Mejuri.
$249 $174.99 at Amazon
If mom's headphones need a serious upgrade (or if she's still suck using corded ones), Apple's Airpods Pro feature noise cancelation, excellent sound quality and a transparency option that can help heighten the sounds around her (a fantastic feature for a mom who's experiencing any sort of hearing loss).
Since we've all spent more time at home in the past two years than probably ever before, some ultra-soft, pretty pajamas will surely make Mom happy. These come in a whole array of sweet colors and patterns for a bargain price.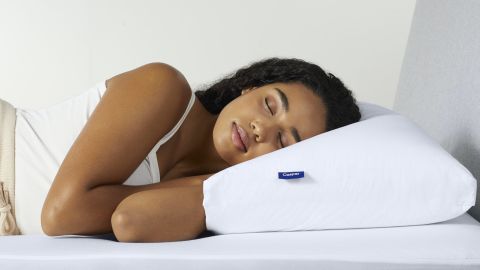 Does Mom need a new pillow? Yeah, she probably does. This one is just the right balance between soft and firm, and your giving her this means she can finally throw out those paper-thin ones that you grew up with. Check out more of our favorite pillows for every kind of sleeper here.
You've heard of gifting flowers, but have you ever heard of gifting a flowering tree? This lovely lavender tree can live right in her living room forevermore, and it comes with its own neat little pot.
$99.95 From $77.75 at Amazon
If Mom is looking to be more active this year, gift her our pick for the best fitness tracker of 2022. The FitBit Inspire 2 got top marks in our testing thanks to its streamlined design and robust data offerings.
$23.68 at Etsy
Simple, sweet and perfect for everyday wear, she'll cherish this "mama" necklace for years to come.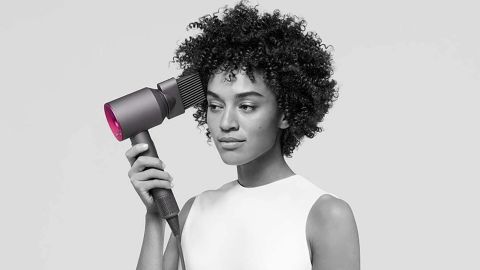 If Mom doesn't already have this hair dryer, well, what are you waiting for? Our pick for the best high-end hair dryer on the market — by miles, actually — the Dyson Supersonic dries hair in half the time as other dryers. During our testing we also found it incredibly lightweight and not nearly as loud as most other dryers either. There's really no drawback to this one.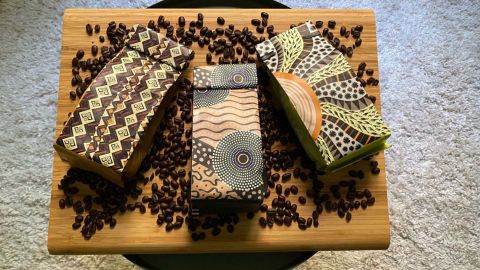 One of our favorite coffee subscriptions, Atlas Coffee Club sends you delicious coffees from all around the world every month. Plus, each delivery comes with a little postcard so you can learn more about the coffee and the country where it comes from. Check out our review of it here.
$19.99 $13.99 at Etsy
Celebrate the close relationship you have with this custom portrait. Personalize the characters' hairstyle, hair color, skin tone, shirt and sweater and names to get a stylized version of you and your mom she'll cherish forever.
$28.99 From $24.64 at Amazon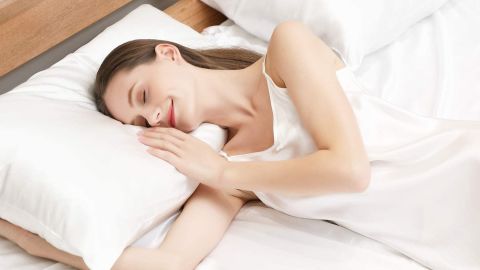 In addition to being ultra glam, silk pillowcases are also a practical investment — they're easier on your hair and skin than their cotton counterparts because they're less drying. These silk pillowcases come in six size options and a whopping 36 different colors.
$12.99 $11.04 at Amazon or $12.99 at Stasher
If Mom's an organizing pro and is looking to live a more eco-conscious lifestyle, these silicone Stasher bags will be a hit. We tried them ourselves and fell in love, because essentially they're an eco-friendly swap for plastic baggies, and you can even use them to make popcorn!
If Mom loves her backyard, there's truly no better gift than a Solo Stove. Just check out our glowing review (get it?) if you need further swaying, but basically it's a mostly smokeless, chic fire pit that's perfect for roasting s'mores or sitting around sharing stories. There are plenty of sizes to choose from, and there's a new pizza oven version too.
$19.99 $9.98 at Amazon
Underscored readers haven't been able to get enough of this eye mask ever since we named it the best sleep mask on the market. It completely blocks the light, and at under $20? Why wouldn't you buy this for Mom?
Feel like splurging? If your mom has been sleeping in an old T-shirt or some ratty old pajamas, it's time to upgrade her sleepwear with Lunya's luxurious and machine-washable silk set. See more of our favorite silk pajamas here.
This viral pan will make a beautiful addition to your mother's kitchen. We tried it out ourselves, and while it isn't an all-in-one cooking miracle, we loved its even heating and nonstick surface.
If the mom in your life considers herself a pizza connoisseur, this Ooni pizza oven will make her extremely happy. We tested it ourselves and found it to be incredibly easy to produce some incredible pizza. And in our best pizza oven test, the brand took home the awards for the best gas-powered and multi-fuel pizza ovens on the market too. You can see all of its offerings here.
Help Mom keep extra hydrated on all her walks and workouts with this Yeti water bottle. We named it the best water bottle of 2022 thanks to its stellar thermoregulation, amazing durability and fantastic chug cap that gives you a comfortable and quick drinking experience while maintaining easy access to the super-wide mouth.
From $275 at Away
If Mom's got some trips coming up, this carry-on from Away will be a lifesaver. We even named it the best carry-on of the year, largely due to its durability, thoughtful organization, smart features and chic design — at a fair price point to boot.
Sure, flowers are nice, but plant can be (in the best circumstances) literally forever. This sweet Money Tree is said to bring good luck and fortune to any home it finds itself in. It's also pet-friendly, air-purifying and exceedingly easy to take care of.
If Mom's a runner, you can't get much better than these ultra-light and flexible Tree Dashers from Allbirds, one of our favorite sneaker brands. Made from sustainable materials like eucalyptus tree fiber, sugarcane and shoe laces made of recycled plastic bottles, these come from one of our favorite eco-friendly brands too.
We've gone long on how much we love Bearaby's weighed blankets, and this velvet version feels just special enough for Mom. The open weave design means it doesn't get as hot as normal weighted blankets, and any one of the colors should be complementary to Mom's vibe. If Mom's a hot sleeper, consider the Tree Napper, which is made of cool-to-the-touch plant-based tencel.
$339 $250.87 at Amazon or $339 at NuFace
High-tech skin care can be intimidating, but with results like what we've seen in our personal use of NuFace, we have to make the case for it. Using microcurrent technology, the NuFace painlessly lifts the face and can help improve the look of wrinkles and fine lines with consistent use.
Our pick for the best workout leggings, the Lululemon Align are prized for their buttery-soft feel, stretchiness and thick waistband that never rolls down.
$64.98 $56.95 at Amazon or $67.99 at Truff
Is Mom pretty adventurous with her cooking? Over the past two years we've fallen in love with Truff's hot sauces, which are both spicy and infused with truffle flavor for a truly unique tasting experience. This variety pack gives her its three top-selling sauces, which are great on things like French fries, popcorn and more.
$129 $99 at Tushy or $104.95 at Amazon
Sure, you may be close to your mom, but are you close enough to her to gift her a bidet? We certainly are. Our pick for the best bidet attachment, the Tushy 3.0 offers an adjustable stream and just clips underneath her toilet seat.
Mother's Day gifts for grandmothers
Storyworth is a service that can send your grandmother questions about her life every week via email, and at the end of one year will turn her answers into a beautifully bound book.
Both moms and grandmas love jam, and Bonne Maman is the cream of the crop. This sweet illustrated gift box comes with 10 of the brand's most popular jams and honeys, all packaged in cute miniature jars.
Is Mom or Grandma is the kind of person who is never not losing stuff? Check out the Apple AirTag, the latest Apple device that she can slip into her purse or coat, or even clip onto her keys or luggage, that allows her to easily track their whereabouts. And if she's got a newer iPhone model, she can even get turn-by-turn directions that make sure she absolutely never loses her daily essentials again. Check out our review of it here.
$73 $62.05 at Etsy
Whether it's for her delicious mac 'n' cheese or the perfect apple pie, memorialize her family recipes with this personalized plate.
$129.99 $109.99 at Amazon
If your grandma is a bookworm, she'll love the new Kindle Paperwhite, which will let her read thousands of books in a small and portable tablet.
Make her grocery shopping hauls much cooler (and more eco-friendly) with these Baggu reusable bags. She can lug pretty much anything in these roomy, recycled nylon bags, which come in a ton of cute patterns — from lady bugs to poodles. Plus they can be packed away into a tiny little drawstring pouch for easy storage.
$24.99 $16.95 at Amazon
Another great practical gift, Swedish dishcloths are one of our favorite eco-friendly kitchen swaps as they take the place of paper towels. You can even throw these guys in the dishwasher or washing machine once they start smelling gross.
$164.95 $129.95 at AeroGarden or from $118.70 at Amazon
Bring the garden indoors with this AeroGarden, which uses LED grow lights and a fully automated system that allows you to grow basil, thyme, dill and more herbs in the comfort of your kitchen.
Mother's day gifts for daughters
One of our favorite Mother's Day gifts we've ever given the moms in our lives, this sweet locket is available in both silver and gold, and can fit a picture of their children or those they hold closest to them. It can even be engraved with an initial!
$49.99 $39.99 at Amazon
If your daughter's got a bunch of trips planned this year, gift her our pick for the best travel pillow of 2022. The Cabeau was firm enough to support our head and neck, soft enough to fall asleep on and perfectly portable, allowing you to compress it to half its size.
It's about to be summer, and in order to make sure the mom in your life stays cool while she sleeps, these linen sheets, which we named the best of the year, are such a dream. While you may think linen equals itchy, these are impossibly soft, and get softer with each wash. We love all the calming shades they come in too.
A good cast-iron skillet is a kitchen staple, and if she doesn't have one already, then we cannot recommend this one from Lodge, which we named the best cast-iron skillet of the year, enough.
If your daughter is a hot sauce fiend, this special chili crisp will win her over. Excellent over dumplings, noodles, fried chicken and more, it'll leave her tongue tingling.
Almost always sold out but still worth trying to find for Mother's Day, the Dyson Airwrap is one of those do-it-all magical hair products. It can help curl, straighten, blow dry, slick down flyaways and more. Check out our review of it here.
Material specializes in cool-looking cookware and accessories, and this bestselling cutting board is one of our favorite products from the brand. Crafted from kitchen plastic scraps and renewable sugarcane, it comes in cheery colors like bright yellow, coral and sky blue.
Best of all: 50% of profits from the sale of the reBoard in the color To Pó-Po with Love (a pretty beige) go to Heart of Dinner, which delivers meals to Asian elders in New York City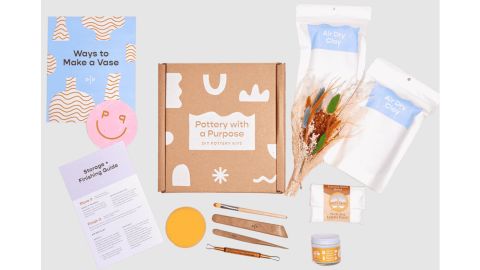 If she's on the craftier side, rather than gifting her flowers, you can gift her this pottery kit, which comes with everything she needs to sculpt an ultra-cool vase or two. The air-dry clay is easily moldable, and it even comes with a mini bouquet of dried flowers that'll last forever. You can pick the paint color it comes with as well.
We gave this yoga mat top marks in our testing because of its incredible anti-slip grip that makes it ideal for hot yoga or really any extra-sweaty situation.
$89.99 $79 at Amazon
If she's done with spending hours cooking every night, skip the takeout and give her the cult-favorite Instant Pot Duo instead. The 7-in-1 cooker can steam, sauté, slow cook, pressure cook and more so she can make dinners in half the time.
Mother's day gifts for your wife
Some of the tastiest little (and we do mean little) cupcakes we've ever eaten, this Baked by Melissa box is perfect for Mother's Day, complete with a whopping 40 mini cupcakes in flavors like red velvet, cookie dough, funfetti and more.
One of the bestselling necklaces on Nordstrom, this Kendra Scott is a perfect everyday necklace with plenty of pretty stone options.
$67.74 From $54.19 at Etsy
If the mom you're shopping for considers herself an entertainer, then why not give her the gift of an upgrade charcuterie board? This one can be personalized with her or her family's name, and it's got plenty of little compartments for cheese, nuts and more.
From $18.99 at Amazon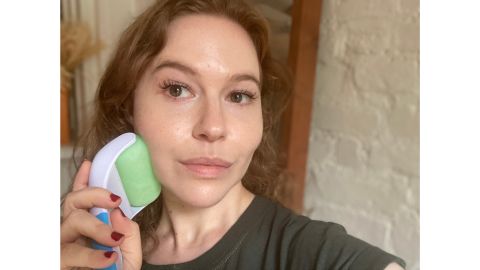 We love a practical gift, and this ice roller is a product we reach for multiple times a week. She can roll it over her face and neck to help with puffiness, migraines, aches and even hangovers (but you didn't hear that from us).
Don't you think your wife's shower deserves to feel like a spa? We tried the Goshi towel last year and it's completely revolutionized how our shower experience, with an exfoliating weave the sloughs off dead skin and left us feeling silky-smooth.
The It slippers of 2021 — these shearling-lined Ugg slides with embroidered detailing — are still going strong, and now available in lots of pretty colors.
$29.99 $18.69 at Amazon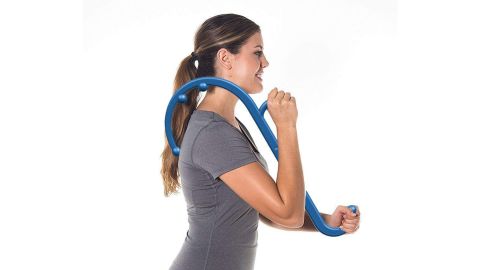 Pretty much everyone on earth is due for a good back massage. This funky-looking device will help her get deep into her pressure points, and it's perfect for stretching before and after a workout.