Whether you're planning a spring break getaway or a nice staycation is on the agenda, March is the perfect month to escape into a great book. From historical fiction to celebrity memoirs, from thrillers and horror to personal essays, there's a new title just begging to be read. We rounded up 19 new March book releases that will make you want to put down your phone, close your email and get lost in literature — and all are available to purchase or preorder on Amazon now.
From $13.99 at Amazon
Wealth is not merely measured in dollar signs — it's also about inner wholeness, fulfillment, generosity of spirit and much more. This is the message bestselling author Chopra shares in his latest book, offering a seven-step path to success in all facets of life, along with mindfulness and meditation techniques.
From $14.99 at Amazon
Actress, screenwriter and director Polley turns author with her new collection of six essays themed around memory. Calling the past and present partners in a "reciprocal pressure dance," she writes of a high-risk childbirth, recovering from a traumatic head injury, stage fright and more.
From $13.99 at Amazon
Any fan of "Better Call Saul," "Mr. Show" or "Nobody" will want to scoop up actor and comedian Odenkirk's new memoir that chronicles his career from writing for "Saturday Night Live," to his cult sketch show "Mr. Show with Bob and David," to playing "Breaking Bad" lawyer Saul Goodman to his recent turn as an action film star. Of course it's funny, but you'll also find lessons in resilience, industry insights and more in there, too.
From $12.99 at Amazon
In this heartwarming mother-daughter story from Serle ("In Five Years"), Katy has great plans to travel to Positano, Italy, with her mother, Carol, who spent a summer there as a young woman before meeting Katy's dad. However, the trip is upended when Carol dies. Struck with grief, Katy decides to go forward with the excursion to the Amalfi Coast, and somehow Carol appears — but as the young woman she was many years ago.
From $13.99 at Amazon
If horror is your thing, don't miss the latest from Ward ("The Last House on Needless Street"), called "authentically terrifying" by Stephen King. The gist: When a woman worries about her daughter, who has imaginary friends and a penchant for collecting bones, she takes her on a trip to Sundial, her childhood home in the Mojave Desert. But once there, the daughter begins to worry about her mother — and becomes afraid that they both may not leave the desert alive.
From $14.99 at Amazon
Part coming-of-age story, part portrait of an artist, Bennett's imaginative tale follows a British girl's examination of life —– both real and dreamt-up — as her talent for writing grows.
From $14.99 at Amazon
Cole's debut novel, set in the near past in 2016, surrounds wannabe writer Owen, who has returned to Kentucky, where he gets a job working as a groundskeeper at a small college and lives with his pro-Trump family. There he meets Alma, a liberal writer-in-residence, and their romance exposes American divides in culture, politics and class. Ann Patchett calls the book, "fierce, tender and wholly unforgettable."
Available March 7
From $15.99 at Amazon
Iconic entertainer Parton joins forces with bestselling author Patterson for a thriller focused on — you guessed it — Rose, a young singer-songwriter on the rise in Nashville, Tennessee, who is also on the run thanks to a sordid past.
Available March 8
From $14.99 at Amazon
Characters Zig and Nola return in this sequel to Meltzer's bestseller "The Escape Artist." Mortician Zig finds something on the body of a man killed during a home invasion that leads to uncovering a secret criminal history. Artist Nola, who saved Zig's life a few years back, is connected to the man and Zig soon discovers both are involved in a sinister military secret. Compared to "The Girl with the Dragon Tattoo," get ready for a thrill ride.
Available March 8
From $14.99 at Amazon
The story of notorious Abraham Lincoln assassin John Wilkes Booth and his family is laid out in this historical fiction novel from the bestselling author Fowler ("The Jane Austen Book Club," "We Are All Completely Beside Ourselves"). It's one Civil War and Lincoln buffs won't want to miss.
Available March 8
From $11.99 at Amazon
Super-funny, personal, honest, insightful and filled with pop culture references, Gutowitz's essays on queer culture will leave you laughing out loud.
Available March 8
From $14.99 at Amazon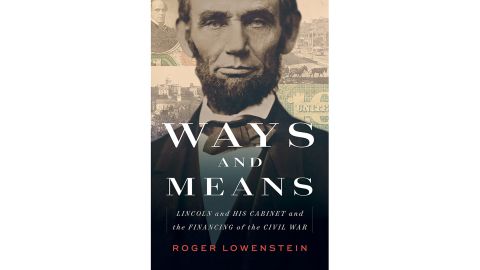 The latest from bestselling author and journalist Lowenstein ("Buffett," "When Genius Failed") offers a deep look at how Abraham Lincoln's administration used Civil War funding to centralize the U.S. government for a "more perfect union." Fans of narrative history, politics or finance will get a fresh lesson on how American economic policies were paved.
Available March 15
From $14.99 at Amazon
A follow-up to his bestselling thriller "The Boy from the Woods," Coben's "The Match" returns to the character of Wilde, who finds himself in danger while attempting to discover the key to his past. If you like the Netflix series "Stay Close," created by the author, this is a good one to add to your reading list.
Available March 15
From $12.99 at Amazon
Dying for an escape from the winter cold? Be transported to sunny California with Mallery's latest that follows a single mom, now an empty-nester, as she takes a vacation to Santa Barbara — only to be followed there by her demanding family. Friendship, romance, family frictions — it's the perfect spring break beach read.
Available March 15
From $9.99 at Amazon
In her new collection of four essays, Italian novelist Ferrante ("My Brilliant Friend," "The Lost Daughter") discusses writing, language, influences, challenges and female writers, among other themes. Fans will revel in getting an inside look at the author's life and process.
Available March 15
From $14.99 at Amazon
Set in Lagos, Nigeria, Osunde's anticipated novel mixes fantasy with realism, following a cast of "vagabond" characters (the poor, queer, displaced) whose stories become intertwined throughout the busy city's hotels, churches, homes, underground clubs and markets.
Available March 22
From $14.99 at Amazon
The bestselling author of the Stephanie Plum series debuts a new adventure surrounding Gabriela Rose, a weapons pro and recovery agent hired to find everything from missing money to stolen heirlooms. In this first-in-a-series book, she's after her own family's lost treasure in Lima, Peru — but she'll have to work with her ex-husband to find it.
Available March 29
From $15.99 at Amazon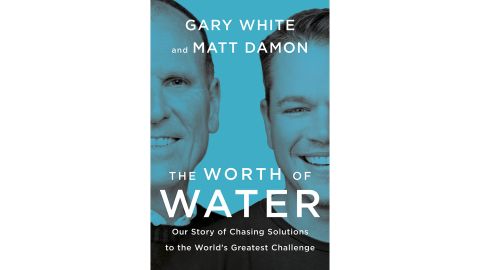 You know Damon as an actor, but did you know he co-founded the nonprofits Water.org and WaterEquity with water expert and engineer White? Their new book centers on the fact that while more than three-quarters of a billion people have no nearby clean water source, Water.org has a solution to help get water access and sanitization to areas across the globe. Learn ideas and insights on ending the global water crisis — and know all proceeds from the book will go to Water.org.
Available March 29
From $13.99 at Amazon
Writer Newton takes a deep dive into her complicated and unconventional family history in this memoir that takes on American history, culture, genetics and more. From a grandfather known to have had 13 marriages to ancestors with mental illnesses to a relative accused of being a witch in Puritan Massachusetts, her research will keep you hooked (and have you planning your own family tree analysis).