The battle for control: Latest headlines
The Democrats' majority in Congress is razor-thin: The Senate is a 50-50 split (with Vice President Kamala Harris' tie-breaking vote giving them the advantage) and Speaker Nancy Pelosi's control of the House rests on a slim margin. In 2022, all 435 House seats and 35 of the 100 Senate seats are on the ballot. Additionally, 36 out of 50 states will elect governors.
Guide to the 2022 midterms
Primary election results
Explore the 2022 primary election results. Read seven takeaways from the primary season.
Primary results from key 2022 states
Redistricting
Updates on proposed congressional maps – and whether they might benefit Democrats or Republicans in the 2022 midterms and beyond.
Latest redistricting news
Biden poll tracking
An average of recent polls can often paint a more reliable picture of how the public views the president than a single poll can. The CNN Poll of Polls tracks President Joe Biden's average approval and disapproval ratings in national polls. It includes the most recent results on this question which meet CNN's standards for reporting and which measure the views of all US adults. The CNN Poll of Polls does not have a margin of sampling error. See Biden's approval rating over time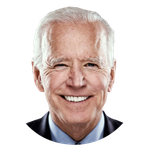 Latest Biden approval rating
CNN Poll of Polls
| | |
| --- | --- |
| Approve | |
| Disapprove | |
Date Range: 09/07-09/27
*The CNN Poll of Polls aggregates and averages a number of recent polls. The latest Poll of Polls includes results from Monmouth University (09/21-09/25), Reuters/Ipsos (09/26-09/27), Grinnell College/Selzer & Co. (09/20-09/25), Washington Post/ABC News (09/18-09/21), Marquette Law School (09/07-09/14), AP-NORC (09/09-09/12).
Voting rights: Expansion vs. restriction
Many states are changing their voting rules ahead of the midterms.
Election deniers
Early eyes on 2024