The ghostwriter behind Prince Harry's memoir "Spare" has revealed how the pair sparred during the process of writing the book, and Harry's joy that he was finally able to communicate directly with the public.
The Duke of Sussex's explosive memoir, published earlier this year, launched a series of incendiary accusations against members of the royal family. The book revealed a number of private confrontations between him and other senior royals and detailed his highly publicized split from the clan in 2020.
Now, the ghostwriter who worked with Prince Harry on the memoir has revealed details of the process, which began in the summer of 2020.
In an op-ed piece for the New Yorker, published Monday, J. R. Moehringer writes about how his family was harassed by the press after his identity was leaked, and how journalists misrepresented parts of the duke's story.
Moehringer starts by recounting a row with Harry during the editing process, when the prince wanted to include a clever retort he had made after some fellow soldiers had brought up his dead mother, Princess Diana, during a military training exercise. Prince Harry served in the British Army for 10 years, completing two tours of Afghanistan and retiring from service in 2015.
Harry revealed that people had always questioned his intellect, and he felt that the passage would show that he "had his wits about him," even after being kicked, punched and deprived of sleep and food.
Moehringer pushed back, and at one point feared he had gone too far.
But then Harry "shot me a mischievous grin," writes Moehringer, before the prince told him: "'I really enjoy getting you worked up like that.'"
'A rebuttal to every lie' published
The idea that Harry was intent on pushing back against public perceptions comes up again later in Moehringer's piece.
"Harry couldn't escape the wish that 'Spare' might be a rebuttal to every lie ever published about him," writes Moehringer, adding that "Harry dreams of endless retractions."
But before the book could be published, someone leaked Moehringer's identity, leading to scrutiny of his life and his relationship with Harry.
Then a bookshop in Madrid started selling copies of the book a week early, sparking a wave of news stories based on "bad translations" from the Spanish version, writes Moehringer.
However, the English-language release didn't improve matters, adds the ghostwriter.
"Facts were wrenched out of context, complex emotions were reduced to cartoonish idiocy, innocent passages were hyped into outrages — and there were so many falsehoods," writes Moehringer.
He described the reaction as one of a "frenzied mob," adding that soon the attacks coalesced around questioning the accuracy of the book.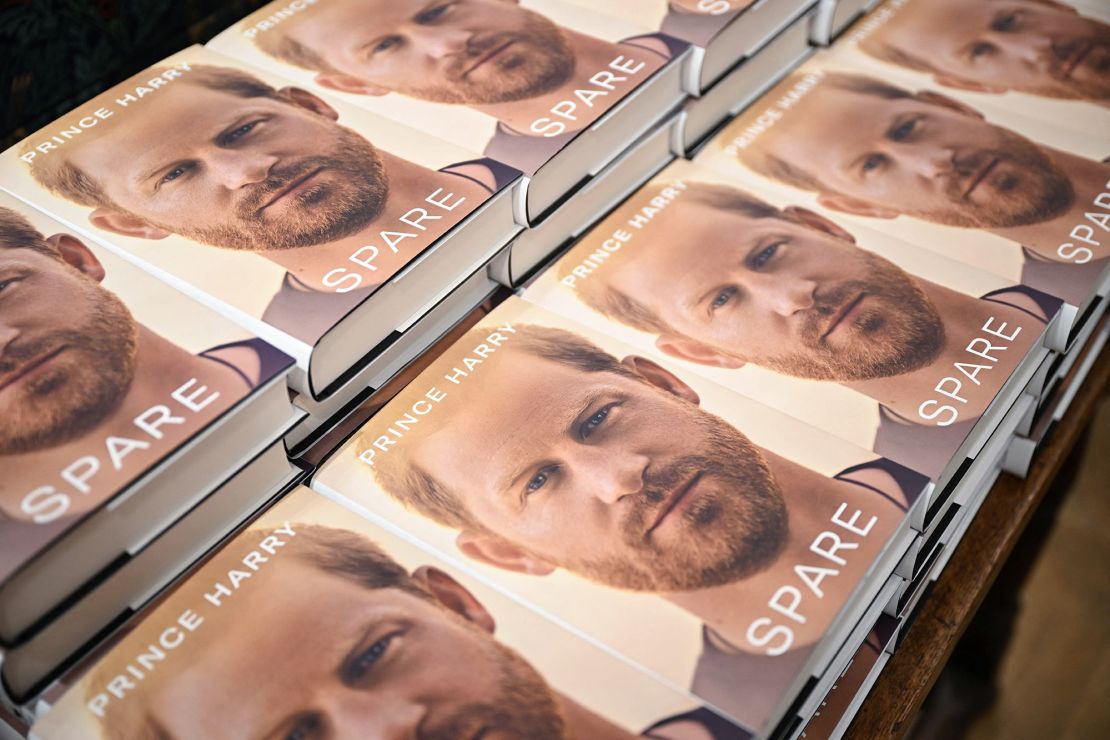 Before long Moehringer and his family were being harassed by the press, with a photographer lying in wait as he dropped his son off at preschool and a journalist appearing at the window of his study.
"I'd worked hard to understand the ordeals of Harry Windsor, and now I saw that I understood nothing. Empathy is thin gruel compared with the marrow of experience," writes Moehringer.
"One morning of what Harry had endured since birth made me desperate to take another crack at the pages in 'Spare' that talk about the media."
Moehringer wondered whether Harry would also be feeling the strain of the media coverage, but recalls how the prince was "overjoyed" at a party to celebrate the book's release.
Not only had Guinness World Records named "Spare" the fastest-selling nonfiction book ever, readers were leaving "overwhelmingly effusive" reviews after reading the actual text, rather than media reviews, writes Moehringer.
He describes how there were tears in his and Harry's eyes as the prince addressed the guests, telling them how he finally felt "free."
But for Moehringer, "free" wasn't quite the right word.
"Harry first felt liberated when he fell in love with Meghan, and again when they fled Britain, and what he felt now, for the first time in his life, was heard," Moehringer writes.
Top image: J.R. Moehringer pictured in California in December 2021.
To get updates on the British Royal Family sent to your inbox, sign up for CNN's Royal News newsletter.