In 1987, ground was broken on a grand new hotel in North Korea's capital, Pyongyang. The pyramid-shaped, supertall skyscraper was to exceed 1,000 feet in height, and was designed to house at least 3,000 rooms, as well as five revolving restaurants with panoramic views.
The Ryugyong Hotel – named after a historical moniker for Pyongyang meaning "capital of willows" – was supposed to open just two years later. But it never did.
While the structure reached its planned height in 1992, it stood windowless and hollow for another 16 years, its naked concrete exposed, like a menacing monster overlooking the city. During that time the building, which dwarfs everything around it, earned itself the nickname "Hotel of Doom."
The hotel has since been clad in metal and glass, and was later fitted with LED lights to turn it into a colorful nighttime spectacle. Construction work has started and stopped many times, fueling constant speculation over whether it will ever open to guests.
Still closed to this day, the Ryugyong Hotel is the world's tallest unoccupied building.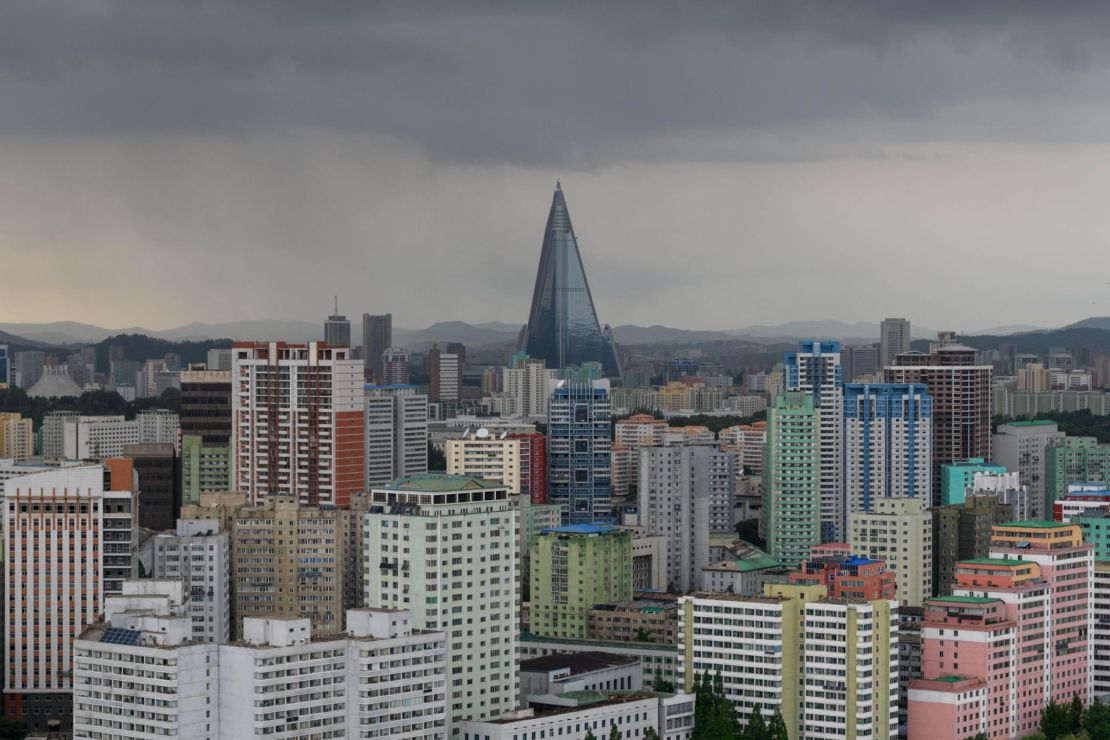 A Cold War pawn
The Ryugyong Hotel was a product of the Cold War rivalry between US-supported South Korea and the Soviet-backed North. The year before construction commenced, a South Korean firm had built what was then the world's tallest hotel, the Westin Stamford in Singapore. The South's capital Seoul was meanwhile getting ready to host the 1988 Summer Olympics, with the country transitioning to a capitalist democracy.
As part of North Korea's political response to the South's achievements, Pyongyang organized the 1989 World Festival of Youth and Students, a sort of socialist version of the Olympics. The country planned to build the massive hotel just in time for the event, stealing the world record away from the South.
But due to engineering problems it wasn't finished in time for the festival. The government had already poured billions into the event, building a new stadium, expanding Pyongyang's airport and paving new roads. That put a strain on the hermit state's frail economy, while the Soviet Union's collapse left it deprived of vital aid and investment.
North Korea was bound for an economic crisis. Although the external structure had been completed, construction was halted in 1992 and a crane was abandoned on top of the building.