If you haven't been to Hong Kong in a while, now's the time to book another trip.
A huge variety of exciting attractions have either just opened or are under development.
From swanky additions to its photogenic harbor to the city's first year-round water park and the reopening of a grassroots heritage conservation project, here are nine of the most anticipated Hong Kong openings coming in the months and years ahead – including a few that are already open.
1. Victoria Dockside
When the New World Centre in East Tsim Sha Tsui opened in 1978, it transformed the neighborhood into one of the city's most fashionable destinations.
Three decades on, it's getting another massive facelift.
The result is Victoria Dockside, a $2.6 billion, three million square-foot multiuse project. Or, as developer New World Development brands it, a global art and design district.
The project will open in phases. First on the scene is the newly opened K11 Atelier, a hip, luxury office building that offers its tenants programs covering everything from spiritual wellness to productivity.
Not much information has been released about further phases but we expect all the dining and entertainment experiences one would expect when visiting a mammoth art and design museum.
2. West Kowloon Cultural District
After years of debating, planning and construction, the landscape-changing West Kowloon Cultural District – Hong Kong's largest cultural project to date – is finally taking shape.
The first section of the district's Art Park, which opened in February 2018, sits along the promenade and offers incredible views of Victoria Harbour and Hong Kong Island.
When fully open, it will provide a much-needed open green space in the heart of Kowloon that can host large-scale festivals and events for up to 10,000 people.
Hong Kong's cultural future
Meanwhile, among the five major buildings of the West Kowloon Cultural District, Xiqu Centre will be the first and only major structure to open in 2018.
Home to a 1,000-seat Grand Theatre and a smaller 200-seat Tea House Theatre, Xiqu Centre will promote and conserve Cantonese opera as well as other traditional Chinese performances.
The 17,000-square-meter M+ Museum, scheduled to open in 2019, will be one of the largest museums of modern and contemporary visual culture in the world.
The Hong Kong Palace Museum, the city's answer to Beijing's Palace Museum, has just broken ground and construction is expected to be complete in 2022. The museum will stock and exhibit historical Chinese art from the imperial courts.
The Lyric Theatre Complex, slated to open in 2021, features three theaters for dance and music performances along the waterfront.
3. Hong Kong Disneyland's expansion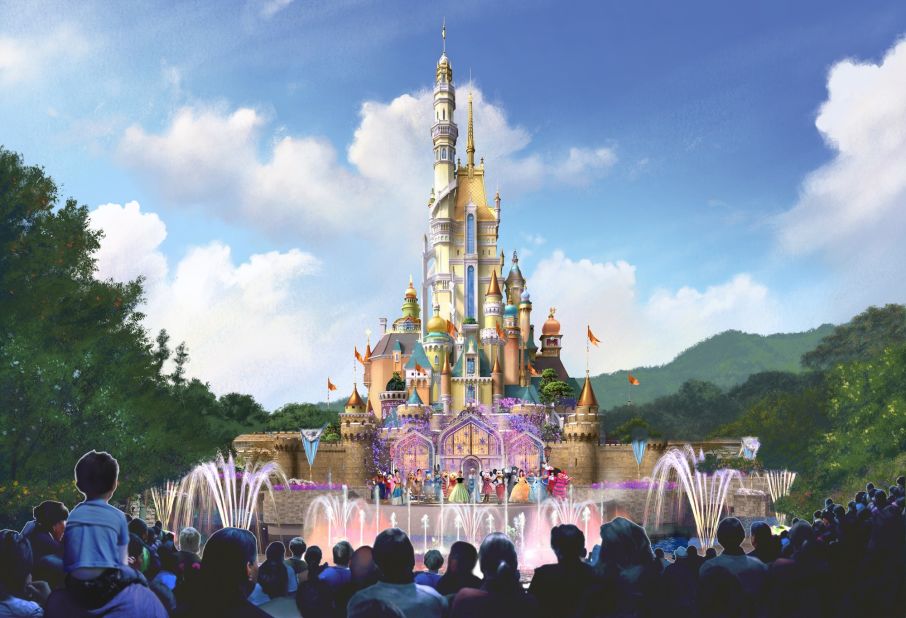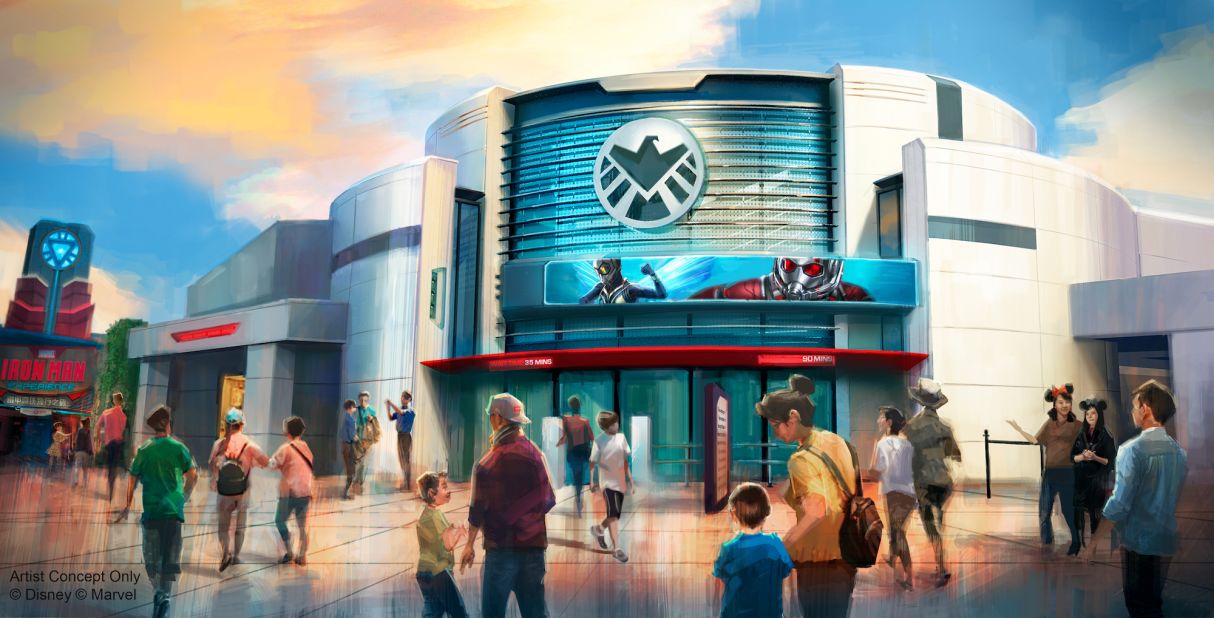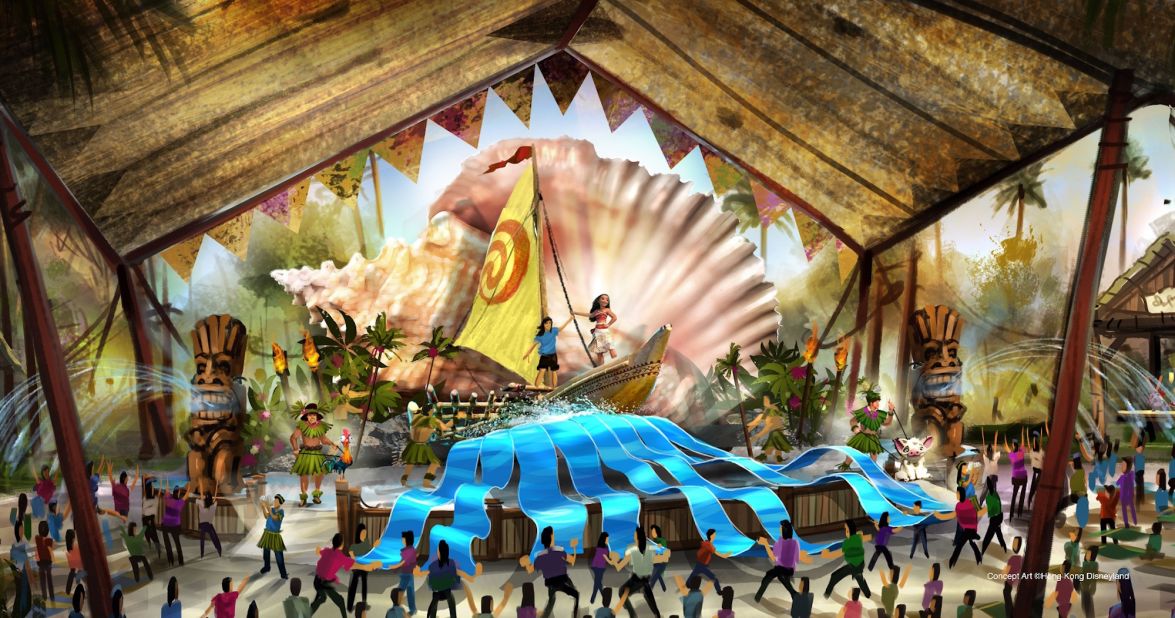 Hong Kong Disneyland: What's coming in big update
Hong Kong Disneyland recently kicked off an ambitious six-year expansion plan, running from 2018 through 2023, that will include new attractions and entertainment options – many unique to the park.
This includes transforming the park's original Sleeping Beauty Castle into a much larger and grander castle.
In February, Disney released the first renderings of a new experience featuring Ant-Man, The Wasp and S.H.I.E.L.D. that will be launched in Tomorrowland in 2019.
It will be the park's second Marvel ride, following last year's Iron Man Experience opening, and part of an entire Marvel-themed area planned for 2023.
Among other highlights rolling out in the next six years include a "Frozen"-themed area featuring rides, dining, shopping and entertainment based around the characters and stories from the kingdom of Arendelle. It's due to open in 2021.
4. Ocean Park's expansion
Facing fierce competition from Disneyland Hong Kong, Hong Kong's homegrown theme park is also going through a major makeover.
Two hotels – Ocean Park Marriott Hotel (set to open in 2018) and Fullerton Ocean Park Hotel Hong Kong (scheduled for 2021) – and a year-round waterpark are planned as part of the expansion. The 471-room Marriott will feature a 16-meter-high cylindrical aquarium centerpiece in the hotel lobby and a range of themed rooms.
Thanks to the park's hilly terrain, Water World will boast a series of unique terraced platforms facing the South China Sea. The new waterpark is set to open in 2019.
5. Rosewood Hong Kong
Postcards of Hong Kong's famous harbor-side skyline will need an update now that the Rosewood hotel is set to open.
Towering over Victoria Harbour, Rosewood Hong Kong is home to 323 rooms, 90 suites and eight restaurants and bars.
Part of Victoria Dockside, it will open in winter 2018.
6. Salisbury Garden and Avenue of Stars
The promenade outside Victoria Dockside – including Avenue of Stars and Salisbury Garden – is getting a major makeover. This one's being overseen by James Corner, the designer behind New York's famed High Line.
The popular seaside walkway will become a performance space for live events.
The garden is already open while the new and improved Avenue of Stars will open in 2019. It'll be the first project in Hong Kong to be powered by renewable wave energy.
7. Tai Kwun
One of the most anticipated new attractions in Hong Kong, Tai Kwun finally opened in May 2018 following years of renovation work.
Formerly the Central Police Station compound, Tai Kwun – meaning the "big station" – is named after its former colloquial name.
With a history dating back to 1841, the 13,600-square-meter walled cluster is comprised of 16 historical buildings, including three declared monuments – the Central Police Station, Central Magistracy and Victoria Prison – and two new buildings.
After over a decade of construction work by Herzog & de Meuron and Purcell (the heritage architect of London's St. Paul Cathedral project), the revamped Tai Kwun now houses an international-grade art gallery, an auditorium and a carefully curated selection of shops and restaurants.
Entrance is free but visitors are advised to book in advance on Tai Kwun's website or app as there is a daily visitor quota. You can also book a free 30-minute guided tour through its website/app.
8. The Mills
A witness to the golden era of Hong Kong's manufacturing industry in the 1950s, the disused Nan Fung Textiles factory complex will be transformed into The Mills, a fashion-themed creative hub.
Located in the lesser known (to international visitors) Tsuen Wan district, The Mills will have a three-story workshop for budding local designers and startups, a shop floor showcasing the city's best craftwork, an exhibition space called Centre for Heritage, Arts and Textile (CHAT) as well as dining offerings.
Due to open later this year, It'll also have an outdoor garden for the public.
9. Blue House
Compared to other projects on this list, the newly revamped Blue House may be small in size but it's just as significant.
With a history dating back to 1920, the Blue House – a tenement house covered in blue paint among a cluster of historical mixed-use walk-up buildings in Wanchai – is Hong Kong's first community-led heritage conservation project and one of the best examples of revitalization in town.
Last year, following renovations, it won one of UNESCO's Asia-Pacific Awards for Cultural Heritage Conservation.
Some original tenants have moved back to the Blue House, while new tenants are enlisted through its Good Neighbour Scheme – a plan to attract residents who are eager to participate in community activities and to preserve the Blue House's neighborly spirit.
Part of the Blue House, which offers a glimpse into Hong Kong's history, is open to visitors.
Workshops, movie screenings and festivals are hosted at Blue House regularly.