You've probably heard of the South by Southwest (SXSW) festival in Austin, Texas. It's truly an exciting time each March, with a cornucopia of music, movies, technology and more.
Here are some of the best things to do in Austin whether you're attending SXSW or coming to the city some other time of year.
Some of these are fairly new to the ever-evolving Austin scene, but we've made some room for longtime classics, too.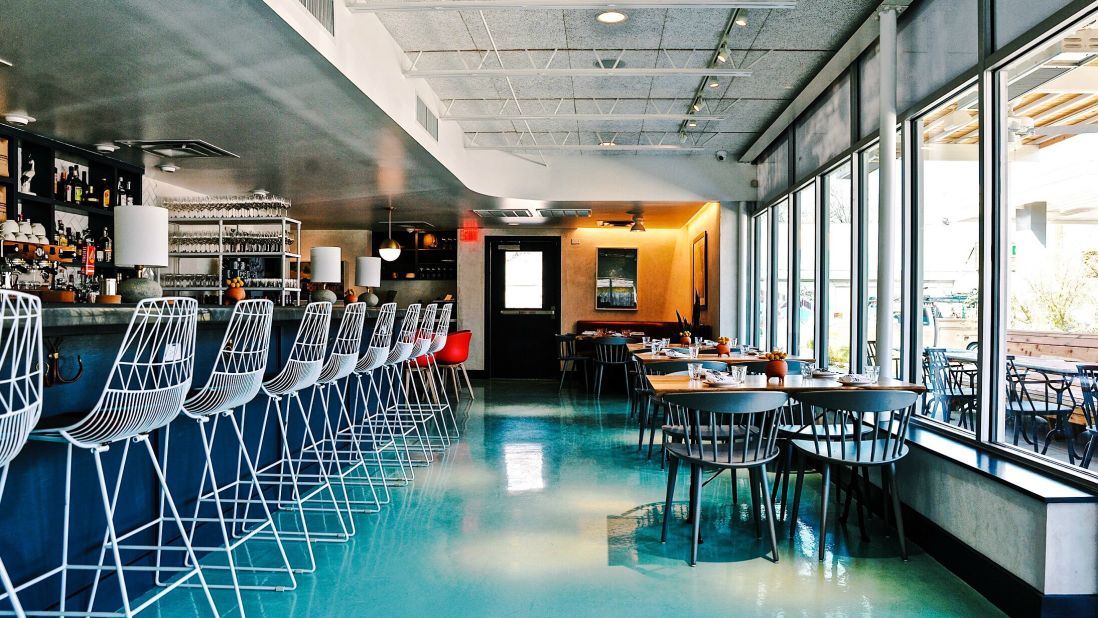 The best things to do in Austin, Texas
Eat in its great restaurants
Austin's food scene alone makes it worth a visit. This entire article could focus on great places to eat and still just scratch the surface. With that in mind, seven suggestions:
– Valentina's Tex Mex BBQ: CNN Travel loves this place so much we did a whole article on it. Owner Miguel Vidal has lovingly succeeded in combining the best of Mexican cooking with Texas barbecue techniques. (11500 Manchaca Road, Austin, TX 78745; +1 512 221 4248)
– June's All Day: This eatery is from local food-and-drink impresario Larry McGuire of the fancy BBQ joint Lambert's. It's a casual bistro where you can feast on a burger while watching people roll down South Congress in freshly bought Stetsons. (1722 S. Congress Ave., Austin, TX 78704; +1 512 416 1722)
– La Barbecue: The brisket will fall apart on your plastic fork here. The eatery located on E. Cesar Chavez is open Wednesday to Sunday from 11 a.m. until 6 p.m. – or until they're sold out. Order online or prepare for a line. (2027 E. Cesar Chavez St., Austin, TX 78704: +1 512 605 9696)
– Launderette: For lunch on the lighter side, this James Beard finalist features modern takes on Southern and Mediterranean cuisine, all served family-style. (2115 Holly St., Austin, TX 78702; +1 512 382 1599)
– Threadgill's: This is where Janis Joplin honed her unique singing style, and it's where you can get chicken fried steak and fantastic veggies such as San Antonio squash, turnip greens and Texas black-eye pea caviar. (6416 N. Lamar Blvd., Austin, TX 78752; +1 512 451 5440)
– Shady Grove: Near Barton Springs and Zilker Park, this longtime eatery is the definition of casual relaxation as you dine under the cover of tall pecan trees. Enjoy the onion rings, Hippie Sandwich (grilled eggplant, squash, mushrooms and more) and green chili cheeseburger. (1624 Barton Springs Road, Austin, TX 78704: +1 512 474 9991)
– Casa de Luz: If you've overdone it on the barbecue, here's where to go for a course correction. This communal dining spot serves such healthy foods that even some veggies don't make the cut. You'll find good food that's good for you in a calming environment. (1701 Toomey Road, Austin, TX 78704; +1 512 476 2535)
Listen to live music
As the self-proclaimed Live Music Capital of the World, Austin has plenty of places to hear incredible acts. And there's a lot more to hear than the Texas version of country music (though there's plenty of that, too). These can get you started:
– 3TEN ACL Live: This is a cozy, 350-capacity space located in the basement of its big brother venue, ACL Live at the Moody Theater. Despite its modest size, the acoustically focused room boasts a stellar sound system befitting artists such as Son Volt, who performed there unannounced in 2016. (310 W. Willie Nelson Blvd. Suite 1A, Austin, TX 78701; +1 512 225 7999)
– The White Horse: To see a modern take on the honky tonk, drop in to where two-stepping by those of all skill levels takes place in front of a low stage. (500 Comal St., Austin, TX 78702; +1 512 553 6756)
– Broken Spoke: To see an old-school take on the honky tonk, drop in for some fried chicken steak or sign up for dance lessons. They've been in operation since 1964. (3201 S. Lamar Blvd., Austin, TX 78704; +1 512 442 6189)
– Continental Club: If the vibe feels like the 1950s, that's because the Continental opened in 1955. But the musical acts span time with all kinds of genres: rockabilly, blues, traditional country, garage rock and more. (1315 S Congress Ave, Austin, TX 78704; +1 512 441 2444)
– Antone's: It opened in 1975 and had two location changes, but it's now a revered venue for blues fans having hosted the likes of B.B. King, Koko Taylor and Joe Ely. (305 E. 5th St., Austin, TX 78701; +1 512 814 0361)
Visit a few bars
Once an old print shop in South Austin, Eberly (615 S. Lamar, Austin, TX 78704; +1 512 916 9000) is now home to a more than 150-year-old carved mahogany bar from the Cedar Tavern in New York, which closed in 2006.
Five more options:
– Bakery during the day, beer garden at night, Easy Tiger is a casual hang spot no matter the time. Early in the day, go for a locally roasted coffee and a Tiger Claw – a riff on a bear claw pastry, with a spiced pecan filling. (709 E 6th St, Austin, TX 78701: +1 512 614 4972)
– Jester King Brewery: This destination is a short drive west from town for beer geeks searching out some of the country's finest farmhouse ales, set on a rambling, 200-acre ranch. (13187 Fitzhugh Road, Austin, TX 78736)
– The Driskill Bar: Located in the namesake hotel, Austin's oldest, this bar has an elegant cattle baron vibe. It's a nice selection if you're wanting a quieter evening with conversation. (604 Brazos St., Austin, TX 78701; +1 512 439 1234)
– Kitty Cohen's: You might feel like you've landed at a 1970s pool party in Palm Springs at this East Austin cocktail bar, where the artwork includes Burt Reynolds' famous nude pose. There's a dance party on Wednesday nights to vintage vinyl records. (2211 Webberville Road, Austin, TX 78702)
– Ego's: Karaoke is held seven nights a week in a dark, dated bar that's hidden away under a nondescript office building's parking area. How can you not love this? (510 S. Congress Ave., Austin, TX 78704; +1 512 474 7091)
Enjoy the great outdoors
If the weather is warm or hot (and there's a good chance of that in Austin most of the year), the Barton Springs Municipal Pool is the place to be. This cold dip is fed from underground springs and the water averages around 69F degrees (20.5C). It's a great place to mingle with locals and visitors. (2201 Barton Springs Road, Austin, TX 78704; +1 512 974 6300)
The pool is located in Zilker Metropolitan Park, which has volleyball courts, disc golf, botanical gardens and more. This is a great spot to come out and play. (2100 Barton Springs Rd, Austin, TX 78704)
Need even more exercise? Hit the Violet Crown Trail, whose path runs from Zilker Park through the Barton Creek Greenbelt, a canyon forest studded with swimming holes and sport climbing routes.
And for an outdoor pursuit that's a little more unexpected, there's surfing. Yes, really. NLand Surf Park offers legit waves – from steep, over six-foot-high reef waves to gentler stuff – in a 14-acre manmade lagoon. One-hour passes are pricey ($60-$90), but unlike the ocean, every wave is predictable, and catchable – so after an hour, you're torched. (ETJ 4836 E. Highway 71 Austin, Texas 78617: +1 512-806-1900)
Stay in its local-flavor hotels
Austin's hotel scene keeps up with the food and music in terms of being a travel draw. Check these out before you check in:
– South Congress Hotel: The slightly upmarket, modern, 83-room South Congress Hotel features an ideal location on the busy strip it's named for. It is steps from local-approved but tourist-friendly locations like Allens Boots and the Continental Club. If you overindulge, brunch at the hotel's Café No Se might be the perfect prescription. (1603 S. Congress Ave, Austin, TX 78704; +1 512 920 6405)
– Hotel Van Zandt: Cross the South Congress Bridge – the "bat bridge" – and you're close to another of Austin's newer stays. The 319-room Van Zandt opened in 2016 and pairs corporate polish (it's a Kimpton) with rustic décor and live music (the on-site restaurant Geraldine's hosts acts every day of the year.) Venture outside and there are plenty more live acts and libations on Rainey Street. (605 Davis St, Austin, TX 78701; +1 512 542-5300)
– Hotel Ella: This is another great option for soaking in local flavor and making your hotel stay part of the Austin experience. The building was constructed in 1900 in the Greek revival style and had a major overhaul in 2013. It offers 47 guest rooms, a swimming pool, and a wrap-around veranda close to the University of Texas. (1900 Rio Grande St., Austin, TX 78705; +1 512 495 1800)
-
- Austin Motel: In South Austin, Hotelier Liz Lambert (of the Hotel San Jose and Hotel Saint Cecilia) continues to push and preserve mid-century Texas chic. In Lambert's remodel of the circa-1938 Austin Motel, each of the 41 rooms gets cleaned-up, retro touches such as vintage desks and old-school telephones. The neon sign and kidney-shaped pool remain. (1220 S. Congress Ave., Austin, TX 78704: +1 512 441 1157)
This article was originally published in March 2017, and CNN's Forrest Brown contributed new material.