Let's be honest: Islands are rarely a hard sell, but some of these pretty places for always-needed indulgence get a little more love than others.
But on the world's lesser-known islands, still-secret spots, aquamarine seas and a relative lack of selfie-snappers could add up to castaway vacations more noteworthy than those on islands always topping best-of lists.
From the Atlantic to the Indian Ocean, and a spot in the literal middle of nowhere, here are 17 less-boasted paradises worth adding to any travel lust list:
1. Cocos Keeling
Out in the beautiful middle of almost nowhere is Cocos Keeling, a place most people don't even realize is probably the island of their dreams.
Belonging to Australia, these Indian Ocean isles lying roughly halfway between the Aussies and Sri Lanka have just 600 residents loving life on the two atolls and 27 coral islands that make up Cocos. Only two of these isles are inhabited, which means there's an embarrassment of empty islands and accompanying unoccupied beaches. Canoeing out to explore them is encouraged.
Those after more than just sun-basking and sea baths can do an atoll walk through the shallow lagoon Cocos encloses and wind up on Prison Island, where real prisoners were once stranded.
2. Grenada
If the thought of people-littered beaches is too much to bear, there's Grenada. Beaches are bountiful on the Spice Island, so named because it supplies 20% of the world's nutmeg. Grand Anse may be the most recommended, but Paradise Beach has a beauty and seclusion all its own.
For another experience, take a day trip to Carriacou, or land of the reefs. The little isle off Grenada is known for snorkeling and a people extra steeped in the Spice Island's African cultural heritage.
Beyond water pursuits, Grenada is known for revelry during Spice Mas. Every August, Grenada gives itself over to the rhythmic sounds of Jab Jab and soca music for its Carnival celebration, which will see masqueraders parading through the streets from night into day.
3. Nosy Be
Nosy Be, the gem of Madagascar, is still a haven for the island escapist.
In addition to its glassy, gin-blue waters, Nosy Be is known as the perfumed island because the breeze carries the scent of its abundant ylang ylang. Eleven volcanic crater lakes sprinkle Nosy Be and small islets and rock formations lining the coastline mean personal, private beaches abound.
Beyond these beaches, there's Nosy Tanikely, a small island off this already small island that's home to a marine reserve with unspoiled snorkeling. Beach picnics complete with fresh catch are the eating experience of choice.
Any island where the modus operandi is "mora mora," which literally means "slowly, slowly" in Malagasy, is surely one where taking it easy is celebrated.
Video: Madagascar travel minute
4. Dominica
Not to be confused with the Dominican Republic, Dominica is the Caribbean island with the Champagne Reef.
Though it's not champagne exactly; it's an underwater geothermal spring with hot bubbles that make divers feel like they're bathing in champagne. Not surprisingly, Champagne Reef has been ranked one of the world's top – and most unusual – snorkeling sites.
Known as the Nature Island, Dominica is the destination to pick for those interested in a little more land life, like hiking. The island is lined with 300 miles of trails running through Morne Trois Pitons National Park, a UNESCO World Heritage Site, and along the Waitukubuli National Trail, past volcanoes, mud baths, waterfalls and wildlife.
MORE: 7 islands perfect for day trips
5. Reunion Island
There's more to the Indian Ocean than the Maldives. Though Reunion Island may be the Indian Ocean's most prosperous, it isn't the most popular, which makes it the perfect underrated isle to check out next.
A photographer's paradise, the French territory has panoramas graced with rugged, greenery-coated mountains and the still active volcano Piton de la Fournaise. These vistas often serve as backdrops for open-air dining on Creole cuisine that foodies will fill their Instagrams with on the spot and salivate over later.
When it's time for adventure, there's canyoning, rafting and paragliding over Reunion's pristine white and black sand beaches.
6. Sumba
Indonesia has been thrust further into the spotlight of world's-best-island lists, but Bali tends to get all the love. Sumba, however, seems to have all the beauty without the "Eat, Pray, Love" fan club flood.
An hour's flight from Bali, Sumba has been luring surfers to its seas for years, especially those dying to ride The Wave, a left-hand break with cult status accessible to those staying at the island's high-end Nihiwatu resort. But for the rest, the nearly 10-foot tall waves at Tarimbang Bay aren't too bad at all.
For nonsurfer types, beach hopping awaits. Start at Watu Mandorak Cove, then on to Puru Kambera Beach and Tanggedu Waterfall, with drives past valleys of rice paddies serving as a reminder that it's Indonesia.
7. Tobago
One-half of the island duo that is Trinidad & Tobago, the much smaller of the two, Tobago, may be serenity incarnate. At just more than 6 miles wide, beaches on this petite paradise in the Caribbean are scarcely more than 10 minutes away from anywhere.
And without the throng of tourists to constantly cater to, Tobago has managed to remain true to itself. That authenticity appears in the cuisine, too, yielding mainstays like curry crab and dumpling and treats like homemade coconut ice cream served in restaurants that feel like a mother's kitchen.
From the popular Pigeon Point with its postcard-perfect jetty to the more secluded Pirates Bay, beaches in Tobago are often just as calm as they are striking. On many, visitors won't find two sets of people within earshot of each other.
8. Mauritius
The antidote to anything stress related, the 100 miles of beaches in Mauritius mean travelers will be spoilt for choice. With beaches that belong in a daydream or as desktop wallpaper, this island nation off Africa lures far fewer travelers than it should, but those who go are rewarded.
The only accessible-by-boat Ile aux Cerfs along the east coast is a perfect spot for snorkeling in a lagoon, beach barbecues and dancing to lively sega music sung in Creole.
Eaters will rejoice in Mauritius, too. The island's Indian, Creole, Chinese and French influences find their way to tables in the form of highly rated spicy curries and seafood galore. Heaven, according to Mark Twain, was modeled after Mauritius.
Zannone: Italy's forbidden 'orgy island'
9. Barbuda
Antigua's other half, Barbuda rarely gets its own attention, though it's very much deserving of those vacation days.
The no-frills Eastern Caribbean destination that was a beloved hideaway for Princess Diana is exactly what an island escape should be: tranquil.
With a population of 1,600, a handful of hotels, a couple of paved roads and not many attractions to speak of, Barbuda is much more about zen than zeal. But it makes up for any lack of happenings with beaches well worth idling on for hours. Some have pink sand. There's also a slew of caves on the island that visitors can camp in, with petroglyphs carved into the walls by Barbuda's original Amerindian inhabitants.
Bonus for birders: The island's bird sanctuary boasts the world's biggest colony of the Magnificent Frigatebird.
10. Sulawesi
Beyond Bali, Sulawesi is another of Indonesia's still somewhat-secret treasures. In Sulawesi, beaches give way to rainforests and tanning gives way to jungle treks for those inclined.
Four marine parks surround the island, catering to divers and sunbathers alike. With its 17,000-plus isles, Indonesia has beaches upon beaches, and the likelihood of too many people landing on one is pretty slim.
11. Guadeloupe
There's little that can't be done on the French Caribbean island of Guadeloupe.
Whether it's chasing waterfalls that drop into secluded swimming holes, or diving in underwater volcano Sec Pâté, or taking selfies with a submerged bust of famed explorer Jacques-Yves Cousteau, it's all there on-isle. When it does come time for simple sun worshipping, though, don't miss the beach vendors selling beignets.
Food is definitely feted in Guadeloupe. Every year on the Saturday closest to August 10, the Fête des Cuisinières, a celebration of the patron saint of cooks, takes place in Pointe-à-Pitre. Women dressed in their finest traditional Creole garb cook and have their dishes blessed at Mass before parading the streets until it's time to feast and dance.
12. Sal, Cape Verde
Africa may not be first to mind for beautiful beaches, but they're definitely there.
Sal, one of 10 islands in Cape Verde off the west coast of Africa, could be counted among the most diverse of its sister isles. Named for its abundance of salt deposits, travelers to Sal can replenish themselves in curative salt pools where the water's warm and saltier than the Dead Sea, meaning floating is made easier.
It's the "Blue Eye," however, that gets the most attention. When the sun hits the sapphire-blue waters at Buracona, an underwater cave, the result is a brilliantly turquoise spot locals lovingly call the eye. Intrepid divers can swim through the eye into the natural lava pool, finding hidden grottos to explore under the sea.
13. Roatan
Countering the flashier island destinations, Roatan feels no need to boast its beauty – those who should know will find it and those who find it will return.
The biggest of Honduras' Caribbean Bay Islands has been calling divers for decades because of its position at the foot of the 700-mile-long Mesoamerican Reef, the largest barrier reef in the Caribbean Sea and second biggest in the world after Australia's Great Barrier Reef.
Life is laid back on Roatan. Its seaside shacks serve up simple "baleadas," a Honduran take on a taco. Made with a flour tortilla and filled with refried beans, cheese and cream, then topped with meat and avocado, they're well-suited to be washed down with a Salva Vida, meaning "lifesaver," a local and loved cerveza.
14. Alonissos
Santorini and Mykonos have long been the popular kids among the Greek Isles, but Alonissos is a treasure it'd be best not to miss.
With all the beauty of the Mediterranean without the pretense, Alonissos caters to those looking to slow down and soak up a local culture. The cobblestone streets of the island's old town, Chora, beg to be explored. Other don't miss experiences: An ouzo at an unassuming tavern, a stroll through olive groves and orchards and dolphin watching.
Of course, there are the Aegean beaches, which are best enjoyed by boating from one to the next. Milia, Marpounta and Glyfa are all worth a stop.
MORE: How to choose the right Greek island for your holiday
15. Bequia
In Bequia, (pronounced bekway), life – not surprisingly – is centered on the sea.
The 5-mile long, half-mile wide island that's part of the Caribbean's St. Vincent and the Grenadines, is a magnet for the yachts often dotting Admiralty Bay, though its petite size keeps it from being overcrowded.
Because of its centuries-old dependence on trading, the island is accustomed to welcoming visitors and has been counted among the friendliest in the Caribbean. Beaches here, like Spring Bay on the eastern side of the island, are lined with palm trees and visitors will likely find themselves solo.
For a taste of other Grenadines, board the Bequia-built SS Friendship Rose, the last operational schooner in the Caribbean.
16. La Gomera
La Gomera has never much worried about what the rest of the world's doing.
One of Spain's Canary Islands off the coast of Africa, the quieter La Gomera has remained much the same as it always was, thanks at least in part to an abridged airport runway that can't accommodate international flights and the masses that come with them.
Playa de Santiago on the sunniest side of the island boasts volcanic black sand beaches. An ideal post-basking snack consists of "almogrote," a spicy cheese paté, and some locally made Gomera white wine, which has gained acclaim but remains exclusive to the island, because production is too small for much export.
Listen for "el silbo," a pre-Hispanic whistling language preserved as part of the island's cultural heritage.
70 beaches and one huge volcano
17. Isles of Scilly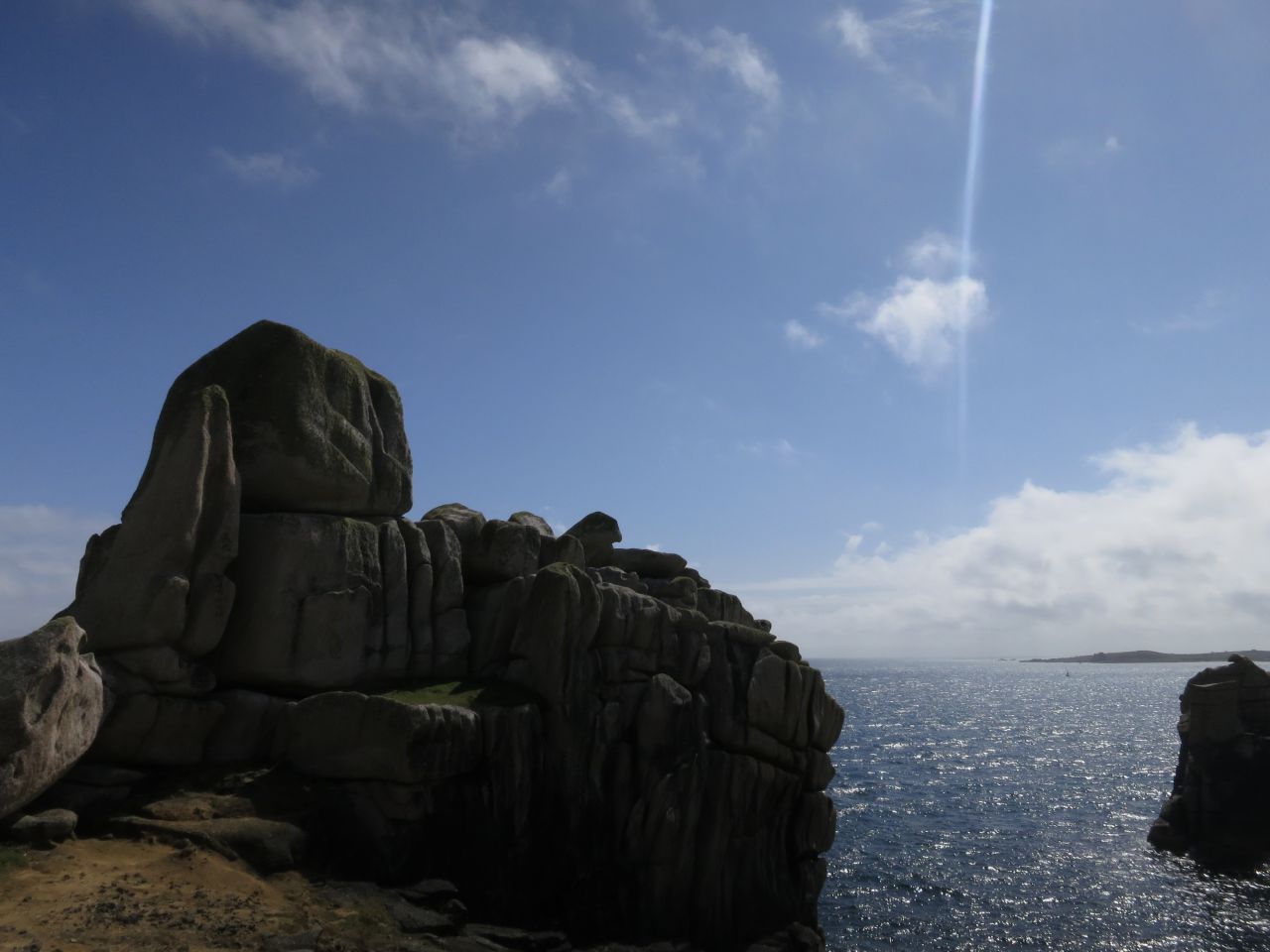 Contrary to common knowledge, England has a set of tropical-looking islands all its own.
The Isles of Scilly, off England's southwest coast, are an archipelago made up of mostly uninhabited isles surrounded by turquoise waters ripe for all manner of water pursuits.
There are sea safaris, snorkeling with seals, stand-up paddle boarding and, for the really adventure-inclined, coasteering – or exploring a rocky coastline without boats, opting instead for cliff jumping, climbing and swimming.
Frequent ferries run between Scilly's five main isles when it's time for a change of pace or a new coastline to coasteer.