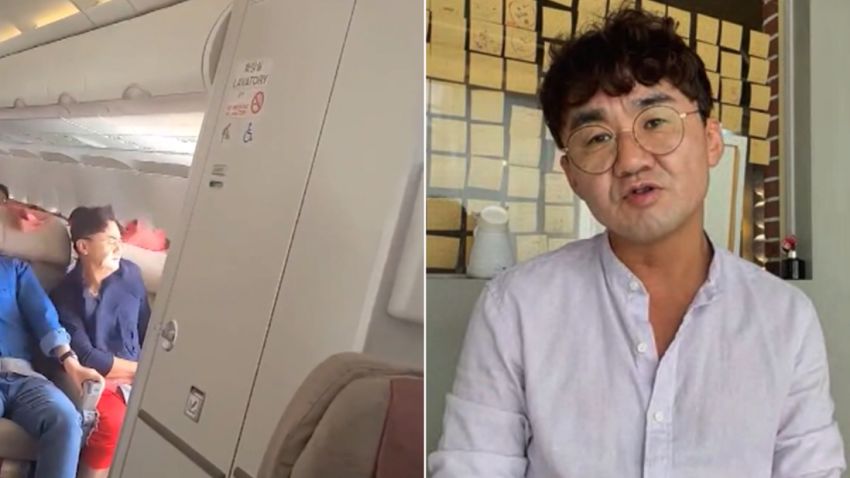 Man sitting next to passenger who opened door mid-flight speaks out
An Asiana passenger allegedly opened the emergency exit door a couple of minutes before the airplane was about to land in South Korea. CNN's Paula Hancocks speaks to a fellow passenger next to the door about the distressing experience.
See the moment the door opened here
.